Consumer Cellular Reviews 2021
Are you looking for a carrier with affordable plans and have some of the best compatible phones? Well if that is the case, consumer cellular is the carrier for you. It has been in the market for almost two decades, Consumer cellular has been ranked as one of the best mobile virtual network operators across the US.
Most people like Consumer cellular because of the flexibility of the plans, consumer cellular phones and plans, and most of all, the customer service experience. Over the years since its inception in 1995, the firm has outshined many firms which were established even earlier.
This article will give you full details with regards to consumer cellular phones for seniors, free government phones offered by consumer cellular and other great deals you are likely to get when using consumer cellular. Consumer cellular has around 1000 employees, and in each state, there are several retail store. This proves that they are very reliable if a need arises.
What does it mean by consumer cellular being an MVNO?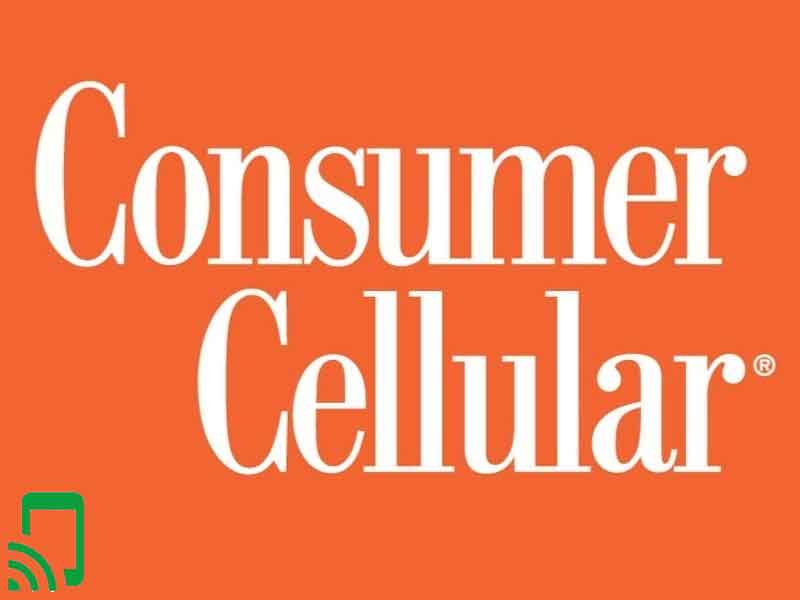 Consumer cellular is a Mobile virtual network operator (MVNO).  This means that it relies on other carriers to use their transmitters. In a layman's language, the mobile virtual network operators do not own their own transmitters. Other MVNOs include Qlink Wireless, AT&T, Verizon Wireless, SafeLink Wireless and many more. As for consumer cellular, they use transmitters for AT&T to enable uses to get connectivity.
The AT&T transmitters cover a wide part of the US; hence, you will never have to worry when it comes to connectivity. However, according to consumer cellular reviews, people in rural areas do not get good coverage since AT&T transmitters are not that reliable. However, this should not make you doubt consumer cellular; not only does it use AT&T transmitters but also T-Mobiles. This will enable you to get reliable connectivity.
How do you choose a phone from consumer cellular?
Choosing a phone can be very easy, but you may end up choosing a device which does not match the purpose you want to use it for.  There are some key things which you should look at, and they entail the following;
How often do you travel?
If you love to travel a lot, pick a device with a long-lasting battery. The best long-lasting batteries have between 4000 mAh and 5000 mAh which can last up to 2 days in continuous usage. Also, you need to have a charger with fast charging capabilities. However, fast charging is something that most brands have incorporated, so it will not be a big issue.
Do you have any disabilities?
If you have disabilities like poor eyesight or hearing disabilities, you can inquire of devices with ample brightness, and the decibels should be high too. The good thing is that companies have displayed full specs with regards to their devices. However, if you have eyesight issues, I would recommend Samsung and LG products. They offer reliable brightness, and you can never be disappointed.
How is your budget?
For one to do a budget for a specific phone, you need to do research first. Once that is established, you can start saving money for purchasing that phone. However you could opt of financing, but if you do not wish to go through the hustle of installments and extra fees, then it is best you save.
These are some of the key things you can consider when getting a phone from consumer cellular.
What types of phones are available in consumer cellular?
Consumer cellular offers a wide variety of phones like the consumer cellular phones for seniors and even Samsung Galaxy S8 consumer cellular. Other than that, the carrier supports iPhone devices too. According to several statistics, consumer cellular offers reliable phones for seniors, and it is one of their best selling products.
Also, people who do not wish to spend more money on cellphone services opt for consumer cellular. This is with regards to the middle-aged people and the youth. Currently, they do not offer special plans for such people, but as time passes, they can propose.
For phones, you can get phones from the following companies;
Samsung- Samsung is known to give some of the best flagship devices in the world. Some of the general features that most people like about them are the camera, durability, and fast processing speeds. At consumer cellular, you will find phones like Samsung Galaxy S7, S8, Samsung Galaxy trend, Galaxy prime, and some of the recently launched A series.
iPhone-iPhones are ranked as the most used devices across America. Due to this consumer cellular offers several iPhone devices like ranging from the iPhone 5 to the iPhone 8. You can also purchase them from Amazon at very affordable prices.
Some of the cool things people like about the iPhone is the reliable user interface, high-quality resolution, long-lasting battery, finger-print seniors are fast, and most of all, the sleek design and logo of the phone. In the current market, the cheap iPhones can be found at $200 and the most expensive, which is the iPhone XR can be bought for over $1000.
Alcatel- This Company offers the best consumer cellular phones for seniors. They have several phones like the Alcatel Go, Alcatel Go flip and many more. Also, they come in a wide variety of colors, and the price will vary depending on the phone you want. If the device is a flagship, definitely you will have to pay more money and vice versa when the phone is a mid-range.
LG- LG is an upcoming brand when it comes to offering phones. People acknowledge the company for providing the best home accessories like fridges, microwaves, etc. Currently, they have out shined some of the best companies like Huawei when it comes to the development of smartphones. People are attracted to their phones due to ample storage, sleek body design, user-friendly interface, and most of the camera quality.
Blackberry- Blackberry has the best user interface due to the presence of both a keypad and also a touchscreen. This makes it loveable by both seniors and middle-aged people.
Where can you get the consumer cellular phones?
There are several places with where to buy consumer cellular phones. Phones can be bought from places like Amazon, eBay, and other online related shops. However, as mentioned earlier, consumer cellular is a carrier mostly used by seniors. Due to this, some of them may not know how to complete the transactions online.
If that is the case, you can visit a retail store based on consumer cellular or even Wal-Mart. This is the fastest method since you don't have to wait for delivery. You will also be able to take a keen look and inspect the device you are going to get.
However, if you don't wish to go to the shops, Amazon got you covered. The good thing with Amazon is that you can find a wide variety of sellers with different prices you can choose from. Also, the delivery takes place within a day or two if you live across the US.
Can you get financing to buy a consumer cellular device?
Financing is only offered to people with bad credit. Recently Consumer cellular introduced a program called Easy Pay. This is where they finance you only if you purchase a device worth $300 and above. However, to be financed, you will be required to pay a down payment of $100 after which the rest of the money will be paid in installments.
The good thing is that you will not pay interest if you pay the installment on time. Of course, some charges fees will be accounted for, but it will not be that high. EasyPay is a program available to other carriers like Cricket Wireless, AT&T mobile, and T-Mobile. If you wish to enroll, you can fill up an application form on their website or go to the nearest consumer cellular retail stores for assistance.
What are some of the consumer cellular plans?
Consumer cellular offers a wide variety of features with regards to both seniors and other people across the US. Also, they have the no-contract option, which is a business model based for casual users. However, since most consumer' cellular users are not middle-aged or young, the company partnered with AARP, and they provide AARP ell phone plans for seniors. This led to the development of simplified plans which are very efficient to many people across the US. The plans are divided into two;
The Talk plans
Connect plans
1. Talk Plans
Talk plans are very reliable when you don't want to spend a lot of money on data. The Talk plans come with the following; caller ID, nationwide calls, three-way conferencing, voicemail and text. Also if you wish to share your benefits with someone else, you can add them to your account and only pay an extra $15 per month.
Also, another benefit you get is that calls made between consumer cellular phones are for free. Currently, there are only two plans available in consumer cellular, which is the 250 minutes at $15 per month and at $20 per month you get unlimited minutes.
2. Connect Plans
The connect plans are very efficient to many people who love to use data and texts a lot. The benefit with this is that you can text consumer cellular users for free. With the data plans available, you can enjoy things like entertainment, browsing, social media interactions, and many more. If you wish to enroll, you get the following as benefits;
250 MB for $5 per month
1GB for $10 per month
3GB comes at $20 per month
5GB costs $30 per month
10 GB costs $40 per month
This is an overview of what you expect to when you get the connect plans and Talk plans. However, the disadvantage is that they do not offer unlimited plans.  Also, the company does not cap people who exceed the data limits, but they suspend them from using the internet. This is not convenient as compared to other carriers who will throttle you until the end of your period.
In consumer cellular, there are other charges you are likely to incur — first the taxes to the prices of the monthly plans which I displayed above. The taxes apply to the federal government and local taxes within your area.  For the price, it will range between 15-35% of your monthly billing and also depending on your location. Other charges incurred are international calls, 411 calls; content downloads from the net and also calls from cruise ships.
The other charges you will get is if you over go on your current talk and connect plan. They will automatically upgrade you top the next level, and you will end up paying a lot.  The company will also charge you for every additional GB of data you use at %5. This is cheaper compared to other carriers since for every Gig of data your extent, you may end up paying an extra $10.
Seniors who are under the AARP get some additional packs like the following;
30% discount on all accessories
You get an extended 54-day risk-free guarantee
A 5% discount per month on your service.
Are there any consumer cellular family plans?
Consumer Cellular does not offer family plans. However, AT&T and T-Mobile offer quite amazing plans, and since they are in partnership with Consumer cellular, you can go and check them out. Family plans are very efficient when it comes to saving money. You can get several lines at a good discount, and at the end of the year, you will realize that you have saved a lot.
How reliable is the customer care services from consumer cellular?
Consumer cellular serves many seniors across the US compared to any other carrier. Due to this, they have a reliable customer care service that will help you at any time, also, just like any other well-established company, they have 24/7 customer service response.
Also, their offices are open to the public from morning to evening. If you have any queries, you can visit them for consulting. The response is quite effective, especially when you call them.
What do people think of consumer cellular? Is it really reliable?
There have been several views done by companies like nerd wallet to know what people think of consumer cellular. A huge number said they like it and some say they find it inconvenient. In terms of rating, Consumer cellular has a rating between 3 to 5 stars on various website. People like the company because they offer very affordable plans compared to other websites.
Also, people like the fact that there is a fusion of flagship, flip phones, and mid-range devices. This is something which other carriers have not been able to avail. Also, the connectivity is quite efficient since it uses AT&T and T-Mobile transmitters, which offer nationwide coverage. So, in general, consumer cellular is not a bad carrier after all.
What do people not like about consumer cellular?
For the past three years, many reviews have targeted consumer cellular to initiate unlimited plans. If they do so, they will not only attract seniors but even the youth. Remember that the world is transitioning from the old ways of communicating, and people are very active in social media pages.
Also, you may wish to stream a movie, and consumer cellular does not provide a suitable plan for that. Companies like AT&T have partnered with Hulu to provide free streaming each month you pay for the plans. Once they introduce unlimited plans, they are most likely to get a higher rating and get more customers.
Does consumer cellular offer free government phones? How do you get them?
You may wonder if you can get a free phone from consumer cellular. However, this is not the case since they have not received authorization to start offering free government phone services. However, they are in partnership with AT&T and T-Mobile, who offer quite some cool smartphones. Free government phones can be given at very strict measures. For one to qualify you can have the following;
Provide proof of identity to show that you are American
Issue several payroll documents
You should have participated in federal programs like food stamps, housing, and others.
Your income should be below 135% of the federal poverty guidelines.
These are some of the key requirements to be issued with the free government phone.
Can you bring your own phone in consumer cellular?
Many carriers across the US offer the BYOP program, and as for consumer cellular, it is no exception. BYOP program enables users to switch carriers without dumping their old phones. This will only happen if you were not in a contract with the previous carrier you were using. However, if you were in a contract, you can end it by completing the whole payment and easily switch to another carrier.
As for consumer cellular, they support several devices when it comes to BYOP. Devices which use GSM or CDMA network technology may benefit more since consumer cellular can support these devices. Some of the phones you can bring are Samsung Galaxy Series, LG, and many more. You can get detailed information on their website.
Consumer cellular VS other carriers, which is better?
There are many network carriers across the US, but why choose Consumer cellular?  Consumer cellular offers quite affordable plans, which are the cheapest to other networks. When we compare consumer cellular to Verizon wireless, the main difference is that Verizon supports only CDMA based phones while Consumer cellular supports both.
Also, consumer cellular is best when it comes to offering services to seniors. They provide the best consumer cellular phones for seniors like Doro and many more. The major drawback is the lack of family plans and also unlimited mobile plans. However, with time, they may establish it.
What to do when you lose your consumer cellular smartphone?
Immediately your phone is lost or stolen; you should call consumer cellular to block your Sim card. This will prevent someone from using your services, and you end up incurring a huge bill at the end of the month. Also, if the phone was of high value, you can request them to track it for you. Tracking is done using the unique phone identification number, which is the IMEI.
They will be able to know where your phone is, and with the help of the police, you will be able to recover your device. If the phone cannot be traced, it may have been destroyed or thrown underground. If that is the case, then you can go for financing if you don't have money to buy a new phone or you purchase one straight from Amazon.
Does consumer cellular offer discounted plans?
Yes! Consumer cellular offers a discount to their plans, just like any other network operator. However, discounts are given at a specific period, mostly like once per year. The price may vary depending on factors inside the company. The good thing is that you will be notified through mass media in case they make changes to the plans.
Also, some new members may receive discounts if they ditch their old carrier and join consumer cellular. You can get 50 minutes for free or any token they may decide to offer you. To know more on the discounts, visit their page for full information.
Bottom line
Consumer Cellular has grown very fast to outshine many carriers across the US. They are also acknowledged by many of their clients due to affordable rates and the best compatible devices offered by them. If you wish to join them, it is quite a very simple procedure. You can either make an application online or visit the nearest retail store.
At the retail store, they will request you for your ID after which you will be issued with a line. Then go to their mobile app, register it, and get to enjoy what consumer cellular has to offer. With that in mind, you will get to enjoy the best plans at affordable prices with consumer cellular.