Straight Talk Family Plan – Which One Is Best For Your Family
Straight Talk is one of the best MVNOs in the country that works cordially with both CDMA and GSM network technologies. It is under the brand TracFone meaning products available at TracFone can also be found in Straight Talk. The Straight Talk family plan is one of the most unique and best things you can ever find in this carrier.
The good thing with Straight Talk family plans is that you can choose a plan that you can easily customize with regards to the text, talk and data units you want to use. The only expensive deal in it is if you go for unlimited everything option. Since the inception of this company, Straight Talk boasts itself for having millions of customers who enjoy their services and when you check some Straight
Talk reviews you can agree on this. People have given good ratings in terms of the best cell phone family plans and also a wide range of compatible phones that can be used under it. The compatible phones should be able to work under CDMA and GSM network technologies. So once you read this information on straight Talk wireless family plan, you can confidently apply for the plan and get to enjoy unlimited options at a very affordable price. 
How to enroll for a Straight Talk family plan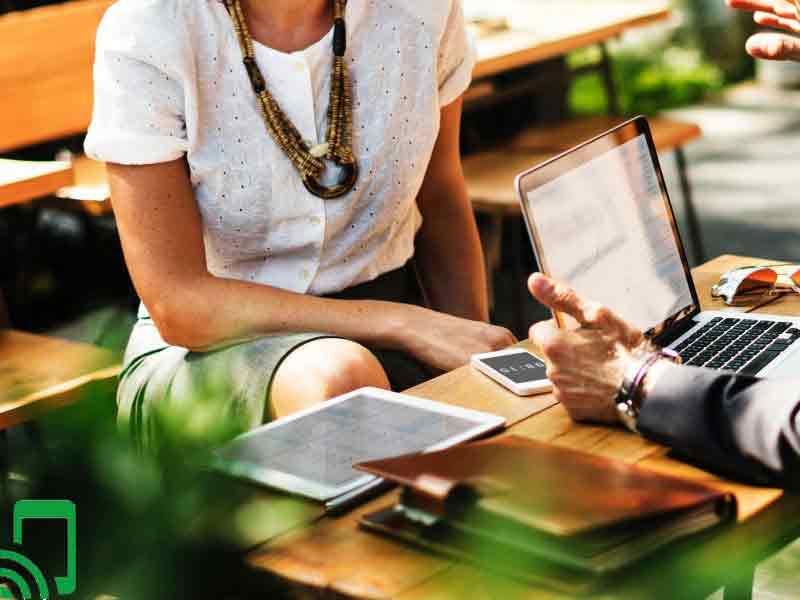 If you have read some reviews on this company, you can be sure of getting the best plans at an affordable price. Below is a complete guide for enrolling and getting the Straight Talk family plan. 
Visit Straight Talk website
Here you need to go to your browser and key in straight talk and you will be taken to their website. However, if you are in Mexico and Canada, you cannot access the website since it is only limited to Americans. However, if you are living in America and you are in Mexico or Canada, you can use a VPN to access it.
Create a Straight Talk account
This is a simple step since all you have to do is follow the on-screen instruction. There you will be requested to key in your personal information like address, name and billing information.
Complete and submit your details
Once you have given all your information, you can then submit your info and wait for processing
Buy a Straight Talk line
You will need a line to access the family plans and also for network coverage. Currently, the lines are offered at all Wall-mart stores countrywide or you can visit a Straight Talk wireless retail store. To know where you can find a store near you, you need to visit their website and key in your zip code. After that, you will be directed to a page where you will get all the info.
Activation of the Sim card
The activation may be done at a Straight Talk store or you can simply log in to your Straight Talk account and follow the on-screen instruction. The good thing is that there are no activation fees and you don't have to wait since the process is instant. As you have seen the application process is very simple.
What do you get from a Straight Talk family plan?
Straight Talk family plan gives you very cool features at an amazing price. This is because it is an MVNO and as you know, MVNOs offer cheap plans compared to major carriers in the US.  Once you join Straight Talk, you get to enjoy the following;
No contracts- Tired of your old carrier but it is hard for you to opt-out? Well, at Straight Talk there are absolutely zero contracts. You can opt-out of your plan at any time you want
Nationwide network coverage- This carrier is an MVNO. This means if you have a CDMA phone, your network will be under Verizon or Sprint. As you know Verizon and Sprint offers nationwide coverage. On the other side, if your device uses GSM technology the network to be used will either be AT&T, T-Mobile and Qlink wireless.
No hidden costs– This means that surprise charges incurred on your credit or debit card can never be incurred. What you only pay is the monthly fees. There are also no activation fees something other brands are still charging. So with this, you get the best cell phone family plan at a very affordable price. 
Below is the pricing for each plan and what you are likely to get;
1. $35 plan
This plan is the cheapest family plan but you still get cool features like
3GB 4G LTE data. Once the data is depleted, you will be throttled to 2G for the rest of the month
Unlimited talk and text
Nationwide coverage
480p video streaming quality
2. $45 plan
At $45 per month under no contract, here is what you get;
25GB of data at 4G LTE speeds and once you exceed the speed is slowed down to 2G
Unlimited talk and text nationwide
HD streaming quality
3. $55 Ultimate Unlimited
Just as the name suggests, this is the ultimate plan you can go for under straight talk family plans. Here is what you will get;
Unlimited 4G LTE data and there are no data caps
Unlimited talk and texts
There is also the international plan at $60 per month and you get to enjoy the following;
Unlimited nationwide talk and text
25GB of 4G LTE nationwide data
With these plans, you get more streaming hours, unlimited music until you master every word, share photos however you like and surf the web for a long time.
Conclusion
From this article, you can confidently get your family plan at a very affordable cost. You also get 24/7 customer care support who will be able to help you with any assistance you need. You also need to ensure that you keep your lines safe.
This is to avoid intimidation and people benefiting from your money. If you have four lines and you only use one, ensure to keep the other ones in a safe place until you find time to use them. So, feel free to visit straight talk and enjoy your journey to cheap and best cell phone family plans.