8 Most Powerful Blu Phone Picks – Top Phones REVIEWED
Blu Products, a private company based in Miami, Florida, was founded in 2009. 
Since then, the company has developed a number of cutting-edge cell phones that don't break the bank.
If you're interested in the most powerful Blu phones, you've come to the right place!
In this guide, we'll explore the most powerful Blue phone picks on the market today!
8 Most Powerful Blu Phones Reviewed
1. BLU G9 Pro Phone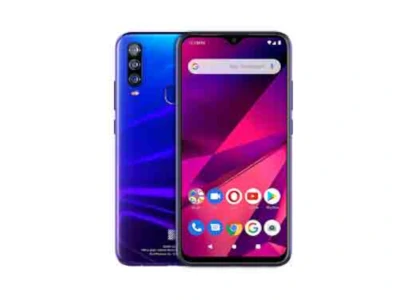 The Blu G9 pro is a notable smartphone from the company.
Even though it's a smartphone in the mid-range in terms of features, it looks nothing short of gorgeous.
You can use any network carrier because the phone is unlocked and does not force you to use a particular network provider.
Before the release of the G9, the majority of Blu's smartphones had screens less than 6″ in size.
The business has spiced things up by including a 6.3″ display that is stunning to look at. This phone has the largest display of all the phones on our list.
The G9 isn't the most costly or sophisticated smartphone on the market, but the company has gone to great lengths to guarantee that it looks as good as more expensive smartphones.
This is due to the plastic/polycarbonate construction, which has a metallic appearance.
The inbuilt storage of 64 GB should be plenty to suit all of your data storage demands, but if it isn't, you can extend your storage by a staggering 128 GB, which should solve all of your storage problems.
In terms of everyday applications, the G9 handles them all admirably.
It performs well in gaming, albeit according to our research, its capacity to run the most recent titles is called into doubt.
BLU G9 Pro Phone Features
Android 9 Pie OS, 6.3″ screen, 13 MP + 2 MP, 13 MP front camera
4,000 mAh battery capacity
64 GB internal storage
Micro SD card slot for up to 128 GB extra capacity
3G (850/900/1700/1900/2100) and 4G LTE 
(1/2/3/4/5/7/8/12/13/17/28) Processor 2.0 GHz octa-core MediaTek Helio P22+
 2. Blu Studio Mini 
The Blu Studio Mini is another mid-range smartphone that offers the standard mix of smartphone capabilities at an exceptionally low price.
The Blu Studio Mini does not have a large battery, which is why the 3000 mAh battery backup will astound you, because the phone can operate all day without needing to be plugged in for charging.
The phone has a good level of processing power thanks to the ARM Cortex-A55 CPU. 
While you won't be able to run the most recent games or demanding programs, all standard applications will operate smoothly and without delays or performance difficulties.
In our opinion, Blu should have backed up the excellent octa-core CPU with extra RAM to boost performance, however, we realize that in such a case, the phone's price would have risen.
You can record films at 30 frames per second in 720p, which is more than most phones at this price point.
The 5.5″ curved glass display provides users with stunning images by bringing colors to life and maintaining a balance between all vital visual aspects.
The Blu Studio Mini is not Blu's most powerful smartphone offering.
However, its variety of features guarantees a robust battery, a lovely display, as well as hardware and software that run standard programs without any difficulty.
Blu Studio Mini Features
3000 mAh Li-ion battery
5.5″ curved glass display
2 GB RAM
1.6 GHz Snapdragon 400 octa-core processor
3G (850/1700/1900) and 4G (2/4/5/12/17)
Android 9.0 PIE OS
Micro SD card slot for 64GB additional storage
32 GB internal storage
3. Blu Vivo X6
The Vivo X6, is a mid-range smartphone that mixes design and substance flawlessly.
This smartphone is a performer with various intriguing features that can handle even heavy-duty applications with ease.
The octa-core processor is responsible for the smartphone's exceptional performance, albeit it may have been better utilized if the RAM had been more than 3 GB.
However, the smartphone will still operate effectively when playing the newest games and multitasking.
We found the 4000 mAh battery provides enough battery backup, and the fast charger included with the phone allows you to charge the phone fully in less than two hours.
The two back cameras are ideal for photographers who want to capture every detail. The front-facing selfie camera is also adequate. 
This phone stands out as one of the finest in Blu's lineup of mid-range smartphones.
Blu Vivo X6 Features
6.1″ HD curved glass display
ARM Cortex-A55 octa-core 1.6 GHz CPU with 3 GB RAM
GPU IMG8322
64 GB internal storage
Micro SD card slot for up to 64 GB of extra storage
4000 mAh battery capacity
3G (850/900/1700/1900/2100) and 4G LTE (1/2/3/4/5/7/12/17/28) Android 9 PIE OS
Dual 13-megapixel rear cameras
13-megapixel front-facing camera
4. BLU Tank II T193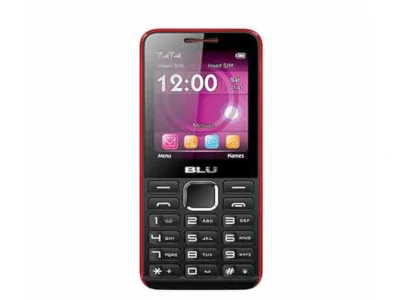 The Tank II T193 is one Blu cell phone review phone that is not a smartphone. 
Given its low price, it is a safe phone and is great for travelers who require a phone to call and send text messages.
Even though this phone is an outlier on our list, with most of the other phones being smartphones, it is still a great device for individuals who want something simpler. 
Its primary selling points are its call quality and capacity to maintain signal strength even in remote locations.
Another notable characteristic of this phone is its 1900 mAh battery. 
You may anticipate this phone to last a few days with normal use and a full charge.
The camera is adequate for capturing basic photos and movies, but it falls far short compared to the cameras on the other phones mentioned in our list. 
What else could you possibly expect from an old-school VGA camera?
The phone excels and does not crash in terms of overall phone performance. 
However, if you want internet access, this is a phone more in the style of the olden days and therefore lacks internet.
Overall, this simple phone is ideal for people who only need the fundamental talking and SMS functionality and an unlocked phone to use with their favorite network operators.
BLU Tank II T193 Features
1900 mAh battery
With 2.4″ TFT screen
GSM quad-band 2G (850/900/1800/1900)
Micro SD card slot for storage extension up to 32 GB
MediaTek CPU with VGA camera and video + LED flash
5. Blu Studio View
The Blu Studio View 2022 is a step up from the original Studio View smartphone. 
Even though the phone appears to be rather large due to its massive display, its attributes indicate a lower mid-range phone.
The first aspect of this phone that will draw your attention while you're holding it, is its massive display.
The 6-inch display is stunning and unquestionably the centerpiece of the smartphone. 
The display provides clear image clarity so it's an excellent phone for watching high-definition TV shows and movies.
The quad-core CPU is undoubtedly the major engine under the hood.
However, its powers are limited because Blu only includes 1 GB of RAM to accompany the great CPU.
While the combination of the two guarantees that routine apps function without latency, it does not perform nearly as well in the realm of gaming.
While past generations of games will run well on this smartphone, new games may be slow.
Internal storage is also a plus, with 32 GB being more than enough for most individuals. 
If it isn't enough, you can extend storage using the micro SD card port.
Because this smartphone is unlocked, you may select network carriers based on your interests and preferences.
Blu Studio View Features
32 GB internal storage
Micro SD card slot for additional 64 GB storage space
Android 8.1 Oreo (Go Edition) OS
Fingerprint Sensor
6.0" curved glass screen
1.3 GHz quad-core processor
Mali-400 GPU
1 GB RAM
3G (850/900/1900/2100)
6. Blu Studio X8
The Blu Studio X8 HD is yet another entry-level phone to appear in this most powerful Blu phones list.
If you desire refinement in an entry-level phone, this Blu smartphone should be seriously considered.
The Blu Studio X8 HD comes in two color options: white and black. 
Both models look gorgeous, but what's beneath the hood makes this phone stand out. 
To begin with, we found very few entry-level phones have a 1.3 GHz quad-core CPU. So this is a special one.
The CPU guarantees that all standard smartphone apps run smoothly. While high-end gaming is not possible on the phone, the CPU allows for easy multitasking.
The storage possibilities are also fairly impressive. 
Even if the 8 GB internal storage is insufficient to save all of your vital data, photographs, movies, and music, you can easily get a micro SD card for 64 GB more capacity, which should be plenty for your data.
From our tests we found that both the back and front cameras produce acceptable results, so don't expect this phone to produce anything jaw-dropping. 
Overall, it's an excellent entry-level phone that looks great and performs admirably owing to the quad-core CPU.
Blu Studio X8 Features
5.0" 720p HD display
8 GB internal storage
8 MP rear camera with flash
5 MP front selfie camera
3G (850/1700/1900)
1 GB RAM
1.3 GHz quad-core processor
Mali-400 GPU
64 GB additional storage
7. Blu Vivo 8 
This Blu mid-range smartphone is a powerhouse with a slew of intriguing features, making it one of our favorite phones on this list of most powerful Blu phones.
The first thing you'll notice about this phone is its 5.5″ full 1080p HD display, which performs an excellent job in terms of visuals.
Another great quality of this phone is its battery life. We found that the 4010 mAh battery lasted over two full days of typical usage on a full charge.
Even if there are smartphones with better cameras than the Blu Vivo 8, the photographs and videos are still good, and the 64 GB internal storage means you won't need to buy a separate micro SD card to keep all of your memories.
This smartphone can easily handle demanding programs and games because of its strong octa-core CPU and 4 GB RAM. 
Unlike some of the other Blu phones reviewed in our purchasing guide, Blu gets the CPU and RAM mix just right with the Blu Vivo 8.
The Blu Vivo 8 is one of the finest performing smartphones in Blu's mid-range smartphone lineup.
Blu Vivo 8  Features
64 GB internal storage
4010 mAh battery
5.5" curved display
4 GB RAM
MediaTek 6755 Helio P10 2.0 octa-core processor
13 MP rear camera with flash
16 MP front selfie camera with flash
8. Blu Vivo 5 Mini
This phone is an entry-level smartphone designed for consumers' most basic smartphone needs.
This smartphone's 4-inch display may appear tiny compared to other mid-range phones, but it functions well for an entry-level model.
All standard smartphone apps run easily thanks to the 1.3 GHz quad-core CPU. 
However, don't expect this phone to be a multitasker, because the setup isn't powerful enough to run numerous programs simultaneously.
Furthermore, with 512 MB of RAM, it is not a smartphone for gamers.
If you purchase a 64 GB micro SD card, you can store images, programs, and various other information.
Expect both cameras to produce average results because it is not a camera phone.
Overall, the Blu Vivo 5 Mini is adequate for individuals seeking basic smartphone features. 
If you wish to play games and multitask, you should choose another phone from our Blu prepaid phone list.
Because it is unlocked, it is one of the greatest entry-level Assurance Wireless compatible phones, such as the LG Stylo 3.
Here's a video explaining why Blu phones are so affordable:
 Blu Vivo 5 Mini Features
4.0″ screen
High Quality Aluminum and Metal body
Quad-core MediaTek 6580 CPU at 1.3 GHz
8 GB internal storage
Micro SD card slot for up to 64 GB extra storage
1500 mAh battery
512 MB RAM
5 MP back camera with flash
3.2 MP front selfie camera
2G (GSM 850/900/1800/1900) and 3G (GSM 850/900/1800/1900/cat 4) Android 6.0 Marshmallow OS
How to Choose the Right Blue Phone
RAM
RAM is an abbreviation for Random Access Memory. It is also expressed in GigaBytes (GB). 
We recently went over how internal memory keeps all of your media and data. 
RAM allows your phone to instantly access that information without having to filter through it all at once.
When you have more RAM, you can access things much faster. 
You can have multiple applications open while looking for a photo, or you can listen to music while making a grocery list. 
RAM allows your phone to do numerous tasks at the same time without slowing down any of them.
The amount of RAM you need is determined by how you want to use your phone. 
1GB is sufficient for calls and limited program usage, but 6GB is sufficient for general multitasking. 
Screen Dimensions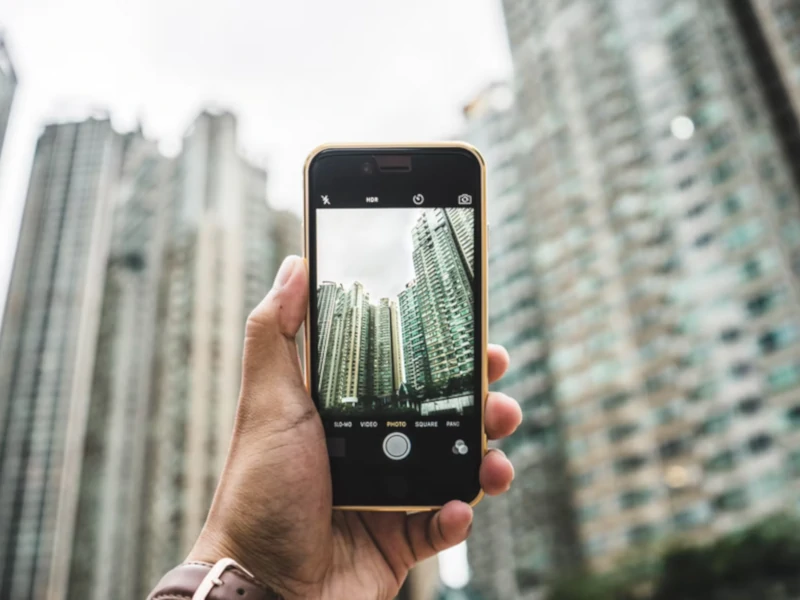 The size of your phone's screen might affect how simple it is to operate and how effectively webpages and other information are shown. 
Of course, larger screens are easier to view than smaller ones.
Basic phones will have the smallest displays, measuring around 2.0″ – 2.4″ diagonally from corner to corner.
Smartphone displays, on the other hand, may measure up to 6.5″ diagonally from corner to corner. 
Smartphones require larger screens since all navigation is done by touch, and the screen also houses the keyboard while messaging or typing.
The Capacity of the Battery
Battery capacity is measured in milliAmp hours (mAh). 
This figure defines how long the battery will survive while in operation and basically informs you how much power the battery can store on a single charge.
A smartphone with a 4,400 mAh battery, for example, will stay charged for a longer period of time. 
If you use your phone more frequently, play games, or make a lot of phone calls, the battery will drain much faster. 
If you want to use your phone in this manner, pick one with a larger battery capacity.
3,000 mAh is an excellent sweet spot for inexpensive phones, allowing you to use your phone all day without needing to charge it.
Camera On the Front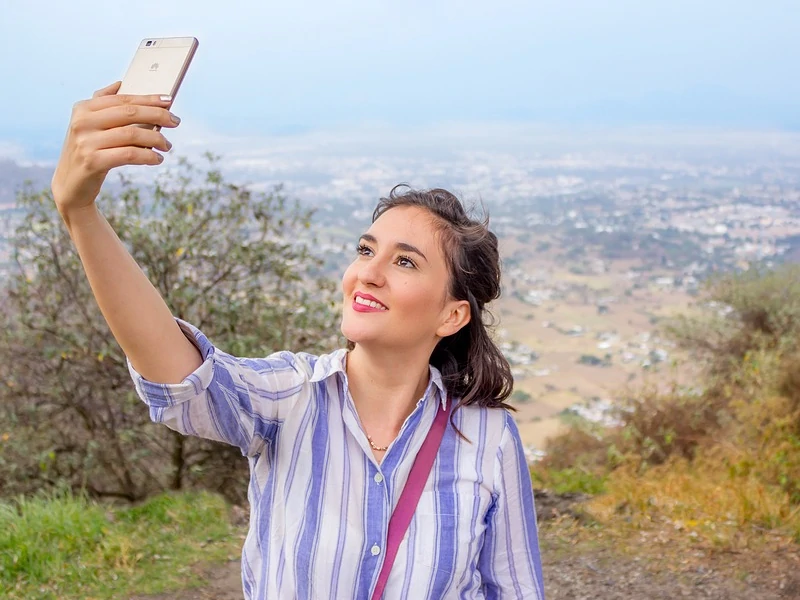 Above the phone's screen is the front-facing camera. It enables you to take "selfie" photos. 
The image from the viewfinder is displayed on the screen while utilizing the front-facing camera. 
This means you can see what you're photographing and how it will appear.
Using a front-facing camera for selfies or photographs with friends guarantees that you always get the perfect shot.
Resolution of the Rear Camera
You're probably going to use the back camera on your phone to take images of your trip, family and friends, and even photos of your day. 
Many phone makers use resolution, measured in MegaPixels (MP), as a selling factor. 
The higher the resolution, the greater the quality of your images.
Low-resolution photographs may not display color accurately or properly sort out the edges of objects in your photograph. 
This results in hazy photographs that are often difficult to view.
When you snap a shot with a high-resolution camera (10-13MP is a decent middle ground for smartphones), the photographs seem crisper, more true to life, and more detailed. 
In most situations, rear cameras have a greater resolution than front-facing cameras.
MicroSD Card Reader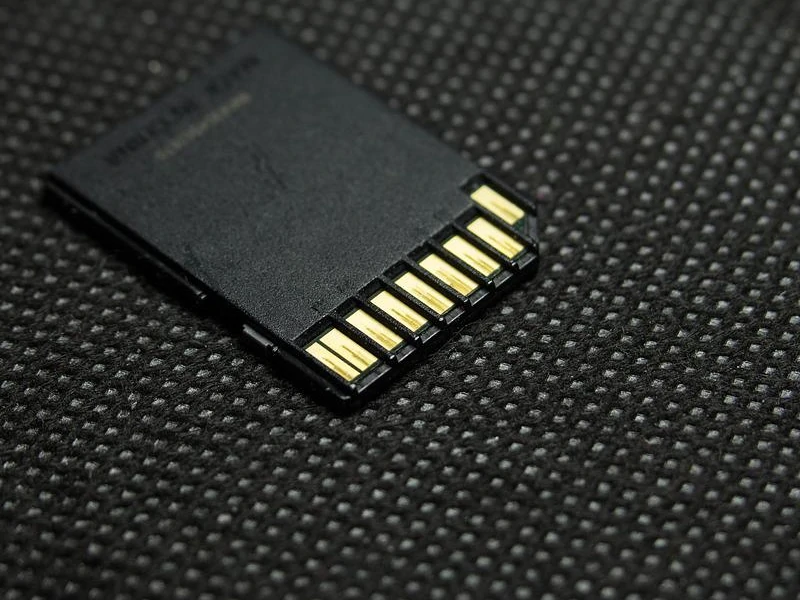 A MicroSD card is an excellent option to extend the internal capacity of your phone. 
While it cannot be used to store apps, it may be used to transfer images, music, movies, and other data to keep your phone's internal memory clean.
These tiny cards come in sizes ranging from 4GB to 256GB. 
Most phones can only extend their memory so far, which is why instructions will normally include a recommendation for the sort of MicroSD card you may use.
These slots, which are usually positioned behind the back panel or on the sides of the phone, allow you to accomplish more with your phone by giving you more memory.
Type of Charger
Most older phones still utilize Micro-USB chargers, despite the fact that USB-C is becoming more common. 
The form of the connector that you place into the phone's charging port is referred to as charger type. 
A micro-USB charger will charge your phone quickly, but a USB-C connector will charge it faster.
Other alternatives for chargers include proprietary chargers and wireless charging. 
Wireless charging is a recent technology that allows you to charge your phone's battery by just laying it on a charging surface without the use of any cables.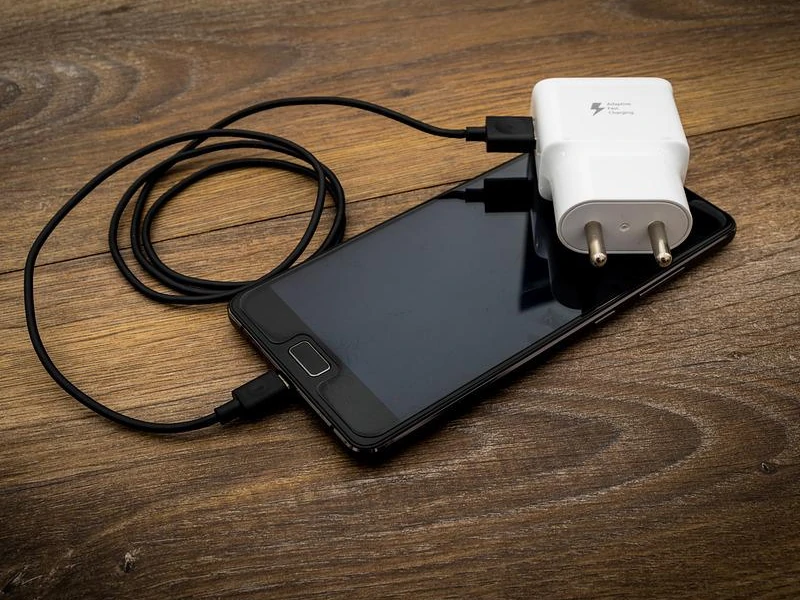 Color
BLU phones are available in a myriad colors. The rear of the phone can also be a variety of colors, with black being the most common.
Keep in mind that you will be using this item every day while selecting a color. 
Choose the one you like. 
If the phone is only available in black, you can always get a cover to protect and style it.
Are Blue Phones Worth It?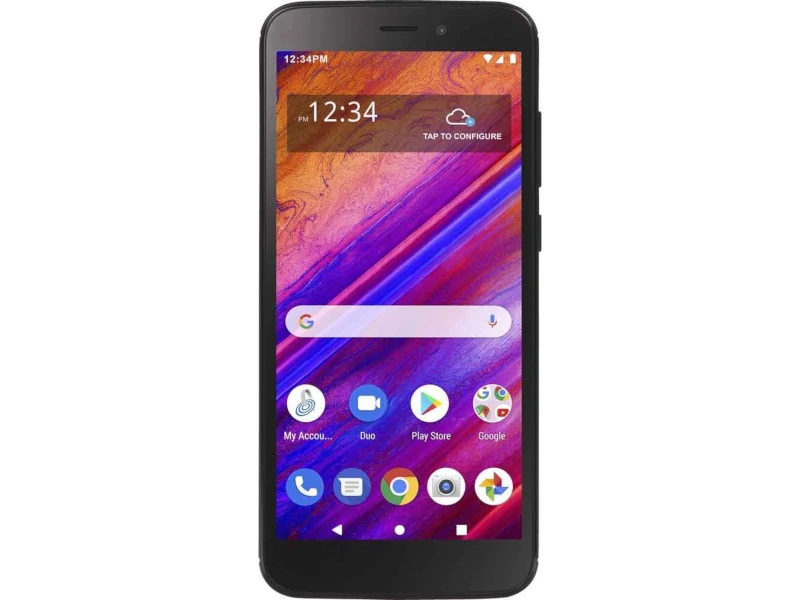 BLU phones are affordable, and quality might suffer as a result. 
A BLU Phone will not have the same build quality or performance that you would expect from a Samsung, iPhone, LG, or other top phone manufacturers.
While phones from these larger manufacturers cost nearly three times as much, they are pricey for a reason. 
A BLU phone might be a terrific low-cost smartphone, but do you really need it?
A BLU phone is a fantastic choice if you don't care about flash, and don't need a lot of features.
Otherwise, you may be better off saving up for a more costly, higher-quality phone with more storage, RAM, and a nicer screen.
Final Thoughts
So that brings us to the end of the 8 most powerful Blu phones review. 
As with our other evaluations and buying recommendations, we must now select our favorite.
We chose the Blu G9 as the winner in terms of pure performance. The phone looks fantastic, performs well, and is reasonably priced.
However, you can't go wrong with any of the phones on this list. Hopefully, we gave you plenty of options. Good luck getting the perfect phone for you!