Top AT&T Tablet Plans With 5 Compatible Tablet
AT&T is the world's biggest telecommunications company, providing mobile phone services, as well as fixed cell phone services in the United States through AT&T Communications. This company offers traditional, postpaid, and prepaid AT&T tablet plans, no-contract plans that get availed without a credit check. The plans are versatile and come with amazing perks for both new and existing customers.
However, if you pick one of the best AT&T phones on contract, be ready to work with the company's unlimited data plans. If you have a tablet or a mobile hotspot with no data plan, AT&T prepaid will work best for you. This option lets you connect multiple devices to the internet for a single low monthly price.
Moreover, AT&T being one of the big four wireless carriers in the US, provides the internet you can rely on and enjoy consistent speeds for all your family. The data only plans for tablets enables you to seamless work, stream, connect multiple devices, and stay connected without long term contracts.
What Are The AT&T Tablet Plans?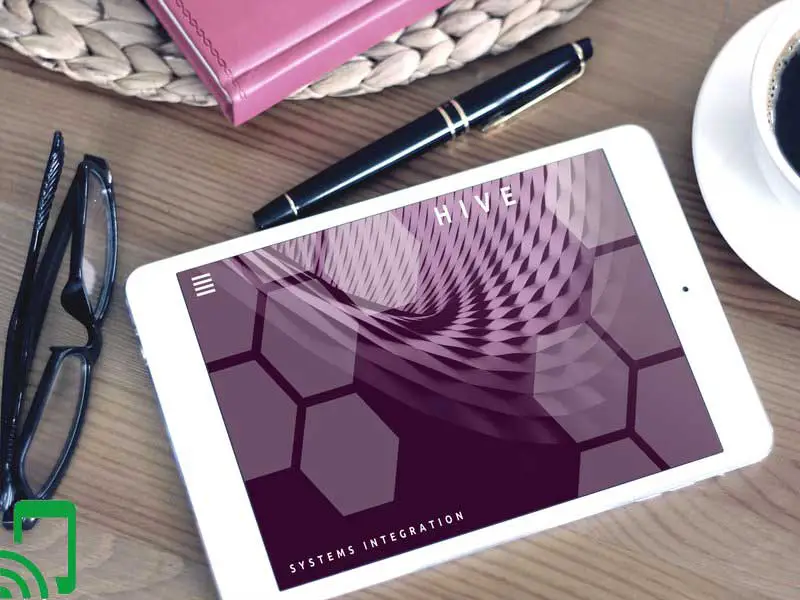 You can choose any of the following AT&T tablet data plans for your wireless device.
i) AT&T DataConnect
This data plan is for devices such as tablets, laptops, mobile hotspots, and USB modem. The monthly data amount includes;
15GB for $60 per month
35GB for $85 per month
Overage for $10 per 2GB
The discount you get $10 off when you sign up for AutoPay and paperless bill
However, international data option comprises of;
2GB: $70 for 30 days
6GB: $140 for 30 days
Overage: $30 per GB
ii) AT&T Prepaid Tablet plan
This type of data plan is applicable for Tablet, and mobile hotspot. The monthly data amount includes;
3GB at $25 for 30 days (add 1GB for $10)
10GB at $50 for 30 days (add 1.5GB for $10)
18GB at $75 for 30 days (add 2GB for $10)
It's important to note that for international data package options, tablets can't be used internationally.
iii) DataConnect Pass
The above data plan works for Tablet, camera, or any gaming device. This tablet plan is also known as Pay-as-you-go plans, meaning data on these plans expires depending on a certain time frame. The monthly data package has;
2GB costing $30 for 90 days
25GB costing $40 for 30 days
You can add DataConnect Pass global for;
1GB at $60 for 30 days
3GB at $120 for 30 days
iv) DataConnect Pass Auto-Renew
Usually, the auto-renew plans automatically renew every 30 days. The eligible devices for this data plan include tablets, cameras, and gaming devices. The monthly data package comprises of;
1GB costing $19.99 for 30 days
7GB costing $55 for 30 days
25GB costing $34.99 for 30 days
However, you can add DataConnect Pass Global for;
1GB at $60 for 30 days
3GB at $120 for 30 days
What Are The AT&T Family Cell Phone and Plans?
i) Unlimited Plans
There are three AT&T family cell phone plans including Unlimited Starter, Extra, and Elite. The monthly prices below do not include taxes, fees, and discounts. However, you can save $10 per month, per line after signing up for autopay and paperless billing.
ii) Unlimited Starter
With this plan, video streaming gets restricted to standard definition (480p). The mobile hotspot is not inclusive of this plan. But, access to 5G networks gets included, where available, using a capable device.
One line costs $75 per month
Two lines cost $140 per month
Three lines cost $165 per month
Four lines cost $180 per month
iii) Unlimited Extra
The plan includes 15GB every month of high-speed mobile hot spot data, which slows to 2G speeds after you use your allotment. Besides, video streaming is limited to (480p) standard definition. Luckily, you can access to 5G networks, where applicable using a compatible device.
One line cost $85 per month
Two lines cost $150 per month
Three lines cost $180 per month
Four lines cost $200 per month
iv) Unlimited Elite
The plan includes 30GB of high-speed mobile hot spot data every month, which reduces to 2G speeds after you use your allotment. You can stream video in HD if you switch off AT&T's "stream saver" restriction. Besides, subscription to HBO Max and 5G access is inclusive with this plan.
One line cost $95 per month
Two lines cost $170 per month
Three lines cost $210 per month
Four lines cost $240 per month
Does At&T Support The Bring Your Own Phone Program?
If you want to ditch your previous carrier and you still want to tag along with your phone, you can switch to AT&T bring your own phone as long as you have a compatible phone. When switching carriers to AT&T, ensure that your device gets unlocked by contacting your current provider to clear your current or previous contract.
What is the BYO procedure with AT&T?
Make sure your device is unlocked
Check AT&T compatible phones with AT&T BYO Phone Eligibility
Once you've confirmed with AT&T (either on their website or in-store) then you are ready to switch
Choose the right AT&T plan at AT&T wireless plans
Choose a plan that best fits your cellular needs
Activate your device onto the AT&T network
How Are The At&T Mobile Hotspot Plans Compare?
Generally, AT&T mobile hotspot unlimited data plan enables you to access the internet on your tablet, laptop, phone, e-reader, gaming console, or other devices. However, what you need is a cellular signal for hot-spotting, and access your own portable, personal, and secure Internet connection.
Interestingly, any device you grant permission can connect via the mobile hotspot. On the other hand, an AT&T prepaid plan for a mobile hotspot is flexible and convenient, without an annual contract, credit check, or deposit required, and allows you to access a hotspot when you want.
1. Data Pro 5GB plan
When using the Data Pro 5GB plan, you can use mobile hotspot capability while on your smartphone plan. Besides, you can share your data with your tablet, laptop, music player, or other Wi-Fi devices.
In summary;
Share 5GB of data across all Wi-Fi-enabled devices.
Get unlimited access at more than 30,000 AT&T Wi-Fi Hot Spots nationwide.
Gain mobile hotspot capability
2. Data Connect
You can add data-only devices to an AT&T family plan. Thus, tablets and hot spots add an extra $20 per month on AT&T's unlimited plans. However, on the carrier's Mobile Share Flex plans, tablets cost $10 per month.
10GB costs $50 per month
15GB costs $70 per month
3. Data Connect Pass (Prepaid)
The above plan is also known as Pay-as-you-go plans, meaning data on these plans expires depending on a certain time frame as listed below. Besides, it's possible to add more data at any time.
2GB for 90 days at a cost of $25
Unlimited for 30 days at a cost of $35
Additionally, the auto-renew plans automatically renew every 30 days.
1GB cost $14.99
Unlimited cost $29.99
7GB cost $50
What Cellphone Deals Does At&T Currently Have?
If you are looking for AT&T deals for existing customers, AT&T offers numerous money-saving bundles and discounts that give you what you need. There is an unlimited data allowance that helps you stream without using your data, and at no extra cost.
Also, you can bundle and save $10 per month by adding a DIREC-TV, on all included package to your home entertainment, and save $5 per month with AutoPay.
What Are The 5 Compatible Tablets With At&T?
1) New Apple iPad -8th Generation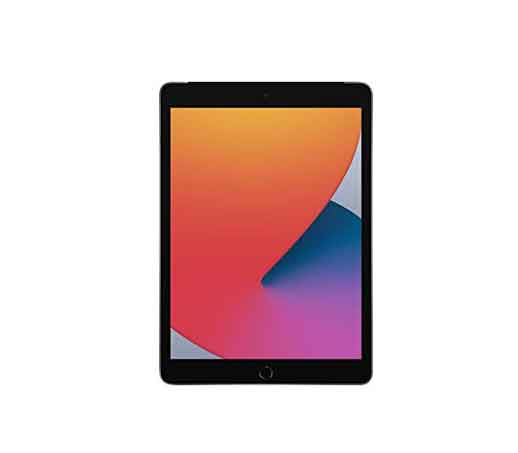 This iPad is one of the latest models from Apple and features an A12 Bionic chip with 64-bit architecture Neural Engine that delivers an amazing performance boost, making your games immersive, fluid, and incredibly detailed. If you engage in video shooting and editing, you can achieve the best using the 8MP camera with HDR and 1080p HD video recording capabilities.
Also, you can take breathtaking selfies with a 1.2MP FaceTime HD front camera with HDR. Additionally, you can store more content using the 32GB internal storage expandable to 128GB via a microSD. If you are enthusiast about a large screen you can immerse yourself in the 10.2-inch Retina display, while watching games, scrolling content, and editing your photos.
Interestingly, the presence of an Apple pencil makes note-taking with the iPad a walkover. You can sign the paperwork, sketch out an idea, or mark up a document. Besides, you can attach a full-size keyboard for comfy typing.
PROS
Amazing stereo speakers
Powerful Bionic chip
Fast wifi and LTE connectivity
Thin and lightweight design
All-day battery
2) Samsung Galaxy Tab S6 Lite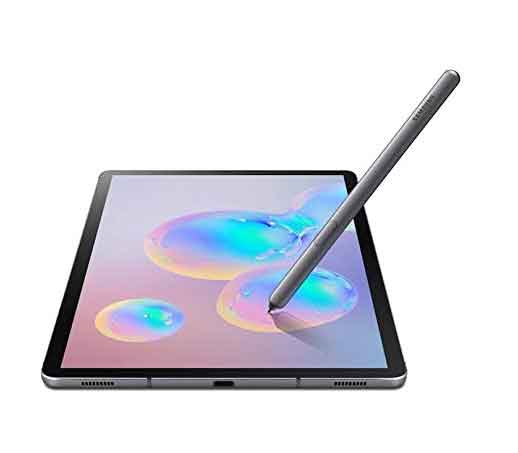 The above tablet has impressive features including a 10.4 inches capacitive touchscreen, with 16M colors, and a Stylus Pen included. You can watch games vividly and view content seamlessly in a gorgeous, broad display with no interruptions.
For photo lovers, capture epic moments using the 8MP rear camera and stunning selfies with the help of a 5MP front camera. Besides, wireless communication technology includes cellular, Wifi, and Bluetooth. Moreover, the general performance of this tablet is speedy and steady courtesy of a robust octa-core processor, Exynos 9611, and an operating system of android 10.
Not forgetting about the storage space, you can store as many files as possible in the 64GB internal storage, and install applications in the provided 4GB ROM. The 7040mAh battery capacity provides enough charge for up to 10 hours of constant usage under a single charge.
PROS
Long-lasting battery life
Fast LTE and Wi-Fi speeds
Creative stylus pen
Has a comfortable grip
High memory status
CONS
Doesn't work with CDMA networks
3) New Apple iPad Pro- 4th Generation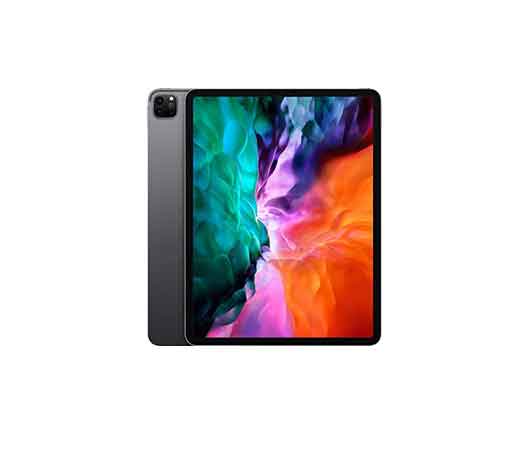 This device connects to the internet via WiFi and cellular connectivity. You can thus decide whether to insert a SIM card for the internet or just connect to the available WiFi networks. It also features a large storage memory of 1TB. you can save as many movies as possible.
The tablet has a large screen of 12.9 inches that is suitable for watching movies as well as viewing photos. With this device, you do not need a large computer since the screen size is of the same size as that of a computer.
Moreover, the tablet has high-resolution cameras. They include a 12MP Wide camera, 10MP Ultra Wide camera, and 7MP True Depth front camera.
PROS
Large display
High storage capacity
High-resolution cameras
Both WiFi and Cellular data enabled
Elegant design
4) Samsung Galaxy Tab A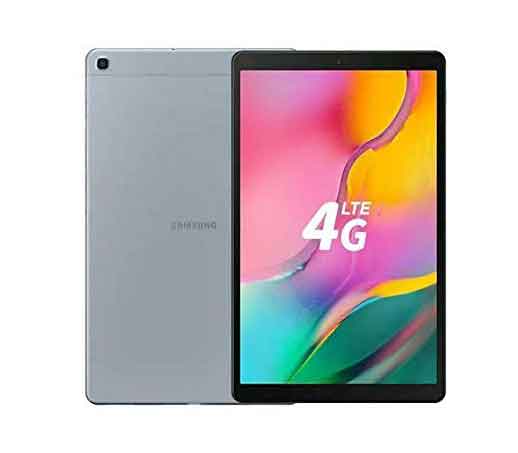 If you want a tablet with a high-quality display, then you can consider this gadget. The full HD display will leave you fully entertained when watching movies and music videos. Furthermore, the device has a large screen of 10.1 inches which makes it suitable for watching movies at a distance.
It is also GSM unlocked and thus you can insert your SIM card for calls and internet connections. The tablet has a storage memory of 32 GB for storing games and favorite multimedia files. Save music, videos, photos, and apps.
You can also expand the storage memory with a memory card. It features a 2GB RAM that enough to store and install important applications. However, the tablet does not have a US warranty for international version.
PROS
Large screen
HD display
Large internal storage space
GSM unlocked
Connects to WiFi
5) Lenovo Tab M10 Plus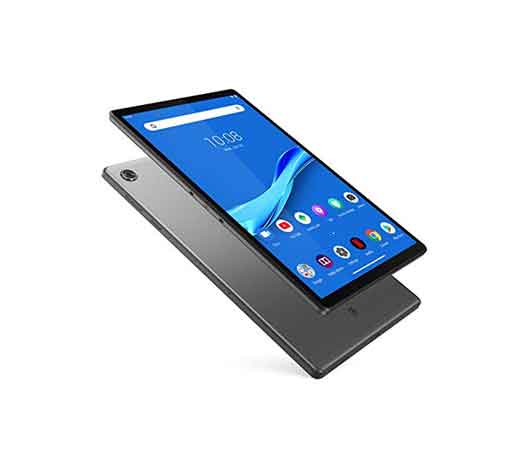 Lenovo is not only known for making quality computers but also for making high performing tablets and smartphones. This tablet has a large screen of 10.3 inches and if you are a movie lover, you will find the machine very suitable for that.
I like its large storage space of 64 GB. you can save as many items as possible and add a memory card if the need arises. It features a 4GB RAM for fast performance and multitasking between applications. The tablet's cameras are also awesome.
The 8 MP rear captures brilliant shots with 4K video recording capabilities, plus, 5 MP front cameras that can give you high-quality selfies. It operates on the latest Android 9 Pie. Furthermore, it supports Bluetooth, Wi-Fi, and GPS, for wireless communication technology.
PROS
Infinity display
Large size of RAM
Long lasting batteries
High-resolution cameras
WiFi-enabled
Bottom line
AT&T is the second-largest wireless provider after Verizon and offers amazing tablet plans, phone deals for both new and existing customers. The discussion above gives comprehensive information on the data plans and some of the best compatible tablets you can find at affordable pricing. Click the provided link to learn more about product pricing and other specifications. Besides, visit AT&T store or website for data deals.