The Verizon Prepaid Cell Phone Plans (2021 Updated)
Verizon wireless plays a key role when it comes to telecommunications services. Their services range from the best unlocked cell phone deals, all the way up to home internet services. Not only are their services stunning but also their network coverage. They have nationwide stable coverage and they have also received awards and have a high ranking in the network signal testing among competitors. The Verizon prepaid cell phone plans have become quite common to many people and they are considered to be the cheapest after Sprint prepaid plans.
Prepaid plans have become common to many Americans due to their wide range of perks. With prepaid plans, you never have to worry about contracts which are quite frustrating. Breaking a contract before the official termination date may result you some early termination fees which a friendly option to many is not.
But with Prepaid plans, there is lots of flexibility with regards to switching service providers, porting your number and even bringing your own phone. This article aims to demystify the ins and outs regarding Verizon prepaid plans. Once you have precise information, you will have an easy time applying for the plans and get to enjoy American's #1 network provider. So, read below to learn more.
Can you bring your own Phone to Verizon's prepaid plans?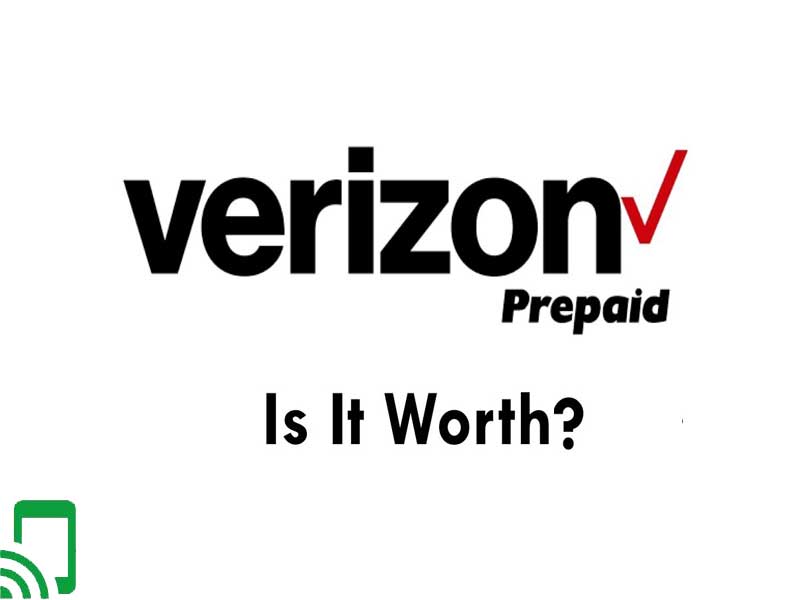 You can only bring your phone to Verizon if it is compatible with their network. Verizon wireless uses LTE and CDMA network technology. Latest smartphone use the LTE phones so if you have a device bought between 2012-2020 then it may be compatible.
To know if your device is compatible, simply go to their website and click on their IMEI checker and key in your phone's IMEI number and you will get a prompt as to whether your phone is compatible or not.
Aside from the phone being Verizon compatible, it should also be unlocked. However, in some cases, if you have been using the phone from one of MVNOs under Verizon, then you don't need to worry about unlocking the device. If your phone is not compatible, there are some Verizon phone deals for existing customers in which you can get a new device at an affordable price.
What Verizon prepaid cell phone plans are available?
These plans are divided in to several categories to suite everyone's wish  when it comes to choosing a phone plan;
1) Shared plans
All the shared plans come with the following benefits;
Premium 4g LTE data
Unlimited talk and text
Verizon upward rewards.
Each extra lines costs $20 inclusive of taxes and fees.
a) S-Plan
This is the cheapest repaid plan and it goes for only $35 per month and you get the following;
Carryover data options
2GB 4G LTE data
b) Medium plan
At $50 per month, you get the following;
c) L-plan
For $70 per month you get;
8 GB of data
Carryover data
d) One phone plan
This plan works best if you only have one phone and don't need to share your plan with many people. It offers you 5 GB plus the included perks in the shared plans.
2) Single plans
These are basic prepaid plans for those without or need cell phone plans in other phones and gadgets that support cellular services. The plans are divided in to the following;
a) Basic phone plan
For only $30 per month, you get;
500 MB of Data
Unlimited talk and text.
b) Tablets plan
This plan is convenient for tablet users and they get the following perks at only $10 per month;
1GB of data
Unlimited talk and text
c) Hotspot plans
Mobile hotspot plans go for only $10 per month and you get 1 GB of data
d) Wearable plans
This plan is for people travelling around and it utilizes GPS services. It also goes for $10 per month and the user gets 1 GB of data and unlimited talk and text. Aside from the single and shared plans, there are other prepaid plans which can be customized and they are;
1. 6GB high speed data
This plan costs you only $35 per month and you get;
6 GB data
Mobile hotspot
Unlimited talk and text
2. 16 GB high speed data
For only $45 per month, you get;
Mobile hotspot
Unlimited calling to Mexico and Canada.
If you activate on their 8 GB plan option, you also get 8 Gb of data for free.
3. Unlimited high-speed data
For only $65 per month, you get the following;
Unlimited data
Unlimited talk and text
Unlimited calling to Mexico and Canada
You can buy any of the plans mentioned above from their website. They also offer technical 24/7 customer support in case you plan to get the plans and have technical issues.
How to apply for Verizon's prepaid phone plans- complete guide
If you are new to Verizon wireless, here is how you can apply for the Verizon prepaid plans.
Step 1: Visit their website or retail store
If you are a senior, and not familiar or don't have someone to help you with the online application, then you can go to the nearest retail store. You can also consider an online application which is quite fast and it will save you lots of time.
Step 2: Choose the cell phone plan
We discussed about the cell phone plans earlier in the article. You can choose among the plans and follow the simple payment steps. The plans allow you to have several sim cards up to 10 sim cards at the maximum.
Step 3: Bring your device
Verizon prepaid plans allow you to bring your phones as long as it is compatible with Verizon wireless. Make sure to check on compatibility before you bring it to their network.
Step 4: Activate the sim card and phone
Once you have bought the plan and sim card, activation can be done from the My Verizon App. It only takes a few minutes and all you need to do is follow the on-screen instructions.
Verizon prepaid plans: is it worth?
According to several reviews, the plans seem to work perfect to many people, and here is what most people love about the Verizon prepaid plans;
1) Network coverage
Verizon has a 99% network coverage across the US which is quite beneficial to many people to love to travel. No matter where you go, the network bars on your device will always be full except in some rural areas where the network is not that reliable.
2) No downtime and dropped calls
With full LTE nationwide coverage, the bandwidth is enough to prevent any cases of dropped calls. In case your area is among the 1% which is not covered, you can consider getting a cell phone signal booster.
3) Reliable customer care
Verizon has a 24/7 customer care support. You can call, email or have a live chat with them from their website. They also have a support Bot, who can help you when it comes to general questions.
4) Verizon upward rewards
Verizon upward rewards are points you earn for using their services. You can redeem these points for a new device or simply finance your next monthly plan. This is a huge perk and Verizon is among the few companies that offer these services.
5) Phone financing
If your device is not compatible, then you can be financed for a new device. The financing is available for those who are eligible, you can refer to their website for the eligibility criterion because it varies from time to time. On the other hand, here is what people don't like;
1. Costs
Despite having nationwide coverage, the costs of some plans are quite high. The single device plans are quite expensive and you get minimal data allocated to your device. If you are looking for a mobile hotspot plan, then you should consider an MVNO under Verizon wireless that offers such services.
2. Data caps and network congestion
Once you exceed the data allocated, you are likely to be throttled to up to 250 kbps for the rest of the billing period. They may also issue data caps in case there is a network congestion in your area.
Bottom line
Despite of their flaws, the Verizon prepaid plans come with great perks. All you need to do is choose the best among the plans offered. You also have the flexibility of downgrading or upgrading your plans depending on your budget. You can also opt out of the services since there are no contract with the prepaid plans.
The prepaid plans have perks similar to some of the plans like Verizon internet for low income families and other plans offered. With the ability to come with your own device, you never have to worry about breaking your savings on buying a new phone. Visit Verizonwireless.com to apply for a cell phone plan today.