7 Best Ting Phones For Seniors in 2022 (Full Review)
Ting is a no-contract, Mobile Virtual Network Operator (MVNO) that majorly provides its services through the T-Mobile network in America – while some services are provided through Verizon.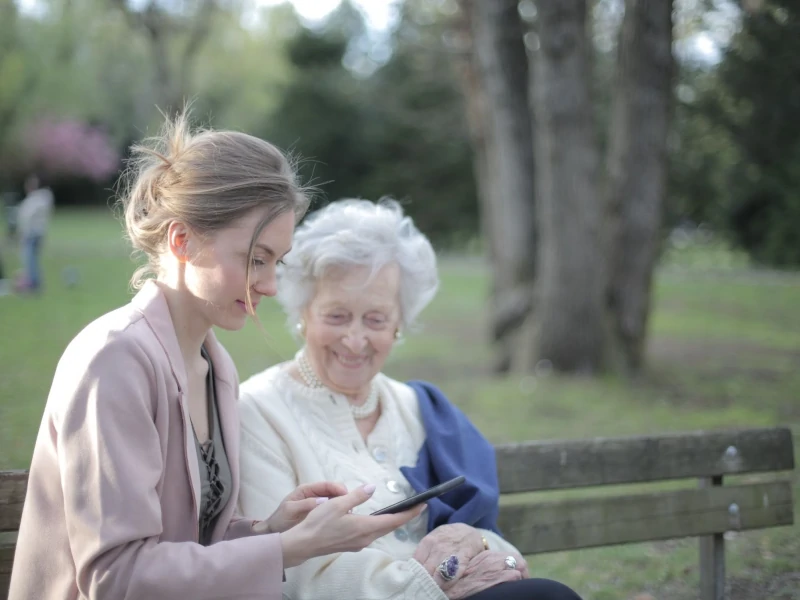 Ting supports a large number of cell phones for seniors, but before listing down the phones, let's briefly take a look at affordable Ting plans.
Ting – Best Cell Phone Plans
Ting provides two types of plans:
Fixed data plans
Flex plan
Fixed Data Plans
5 GB of data, unlimited talk, and text for $25/month.
12 GB of data, unlimited talk, and text for $35/month.
22 GB of data, unlimited talk, and text for $45/month.
35 GB of data, unlimited talk, and text for $55/month.
Flex Plan
Unlimited mobile data, talk, and text. Only pay for the data you use. Starts at $10/month.
7 Great Cell Phones For Seniors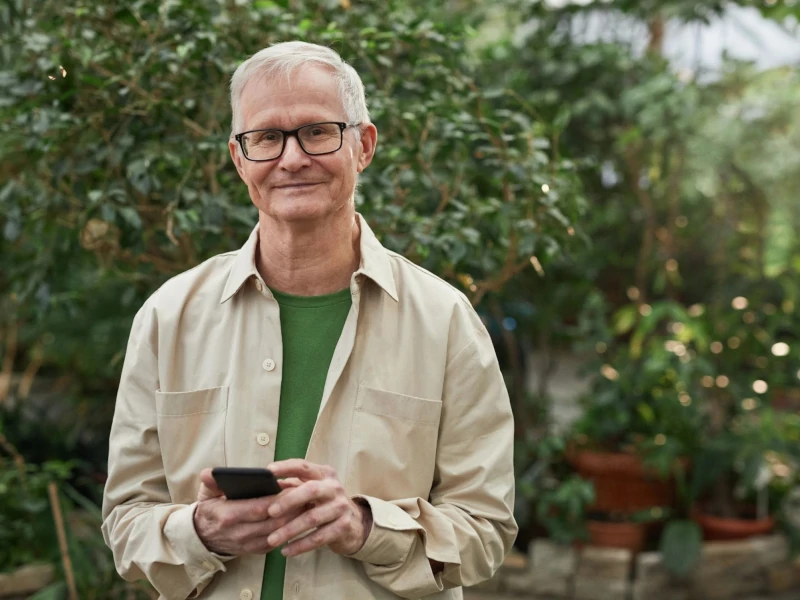 Now that we have the Ting plans covered, let's take a look at some of the phones that are Ting compatible and a great choice for seniors.
Moto G Power (2021)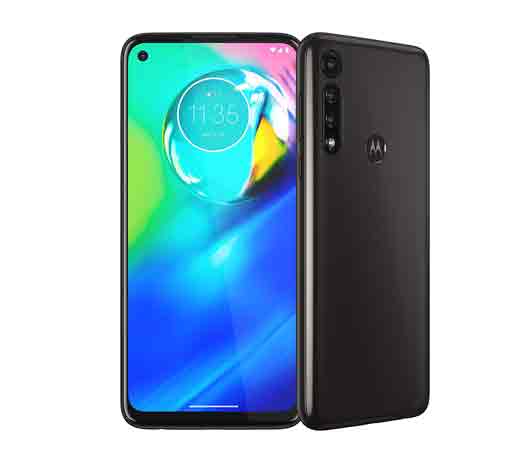 Boasting a massive 6.6-inch display and an equally impressive, long-lasting 5000 mAh battery, the Moto G Power will make be a pleasure to use for any senior. 
For one, they won't have to worry about running out of battery multiple times a day, and with the big screen, seniors with weak eyesight will be able to use the phone with ease. 
Key Features:
Triple Back Cameras: 48 MP,  2 MP, 2 MP
Selfie Camera: 8 MP
Memory Variants: 32 GB, 3 GB RAM and 64 GB, 4 GB RAM
5000 mAh battery (non-removable)
Display: 6.6 inch IPS LCD
Platform: Android 10
Alcatel Go Flip 4
Many seniors don't prefer smartphones and are more comfortable with using either feature-phones or phones that feel more 'solid' in their hands – like the Alcatel Go Flip 4, which (as the name implies) is a clamshell, flip phone.
Easy to handle, and with a tactile keyboard, seniors will be very comfortable with this flip phone model
.Key Features
2.8-inch QVGA display
Camera: 2 MP
Battery: 1850 mAh
18-day standby battery
Hearing aid compatible
Memory: 1.7 GB internal and supports up to 32 GB with a memory card
Samsung Galaxy A13
Samsung is known to make phones that meet exceptional quality standards, and the Samsung Galaxy A13 is no exception. With a plastic frame that's light on the hands and a large display, this phone is a natural choice for seniors.

Key Features
6.6-inch, gorilla glass display
Quadruple rear cameras: 50 MP, 5 MP,  2MP, 2MP
Selfie camera: 8 MP
Platform: Android 12
Memory Variants: 32 GB, 3 GB RAM and 64 GB, 4 GB RAM and 128 GB, 6 GB RAM
Battery: 5000 mAh (non-removable)
iPhone 7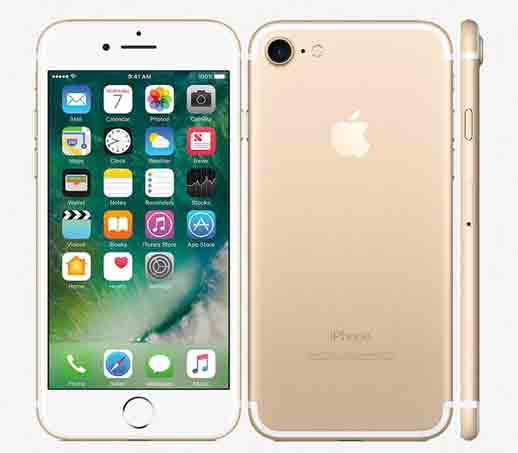 iPhones are designed with the customer in mind, and due to their accessibility features, iPhones are a great choice for seniors. 
For seniors who might not prefer a large phone, the iPhone 7 comes in a compact 4.7-inch display, that fits snugly in smaller hands. Coming with a 1960 mAh battery, you may have to charge it a couple of times a day if you are a heavy user.
Key Features 
Display: 4.7-inch Retina IPS LCD 
Platform: iOS 10.0.1 (can be upgraded to iOS 15.3).
Memory variants: 32 GB 2GB RAM, 128GB 2GB RAM and 256GB 2GB RAM
Rear camera: 12 MP
Selfie camera: 7 MP
Face Detection: Present
Battery: 1960 mAh
Asus ROG Phone 5s Pro
Another large screen candidate on this list, the Asus ROG phone comes with a whopping 6.8-inch display and a 6000 mAh battery to get you through a few video-watching marathons on a single charge.
Key Features:
Triple Cameras: 64 MP, 13 MP, and 5 MP
Selfie Camera: 8 MP
Sound: Stereo speakers (with 2 amplifiers)
Memory: 512 GB, 18 GB RAM
Battery: 6000 mAh
Display 6.8-inch corning gorilla glass victus
 OnePlus Nord N10 5G
A premium cell phone by OnePlus, the Nord N10 comes with a 6.49-inch screen for easy access to all functions on the display.
Key Features
Quadruple Rear Cameras: 64 MP, 8 MP, 2 MP, 2MP
Selfie Camera: 16 MP
Two Loudspeakers
Battery: 4300 mAh
Memory: 128 GB, 6 GB RAM
Platform: Android 10
Display: 6.49-inch, corning gorilla glass
iPhone 13 Pro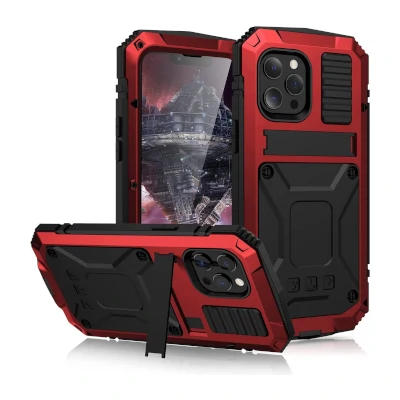 A recent entrant in Apple's top-of-the-line cell phones, the iPhone has an exceptionally long-lasting battery thanks to the (bigger) 3095 mAh and the battery efficient A15 Bionic chip. 
It also features a steel frame so is perfect for seniors who might be prone to dropping their phones (i.e seniors sometimes develop the 'essential tremor' disorder which is the involuntarily trembling of hands when doing certain tasks). 
Key Features:
Triple Rear Cameras: All 12 MP (wide, telephoto, ultrawide).
6.1-inch display
Body: Gorilla glass front and back and steel frame
Memory variants: 128 GB. 256 GB, 512 GB, 1 TB all with 6 GB RAM
Platform: iOs 15 (upgradable to iOs 15.3)
What Apps Make Phone Use Easy For Seniors?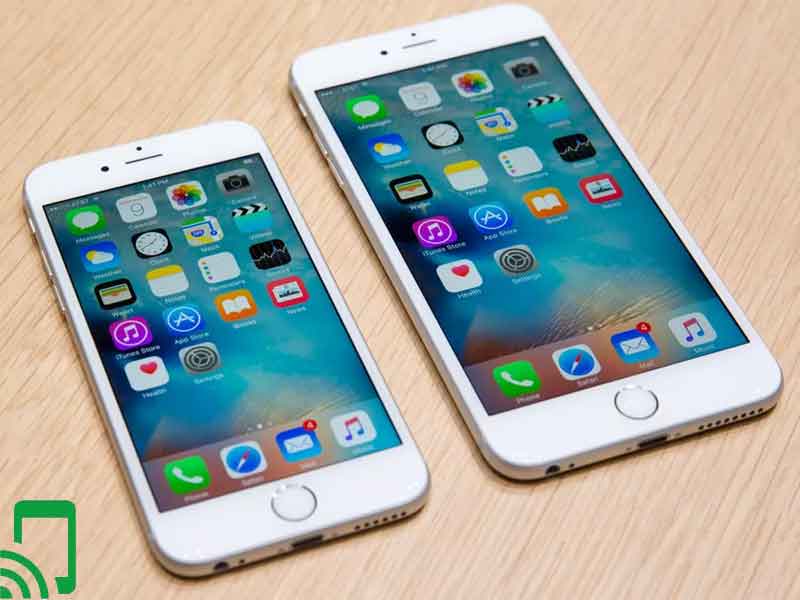 There are dozens of apps, whether in-built or downloadable from the Google Play Store or Apple Store that aid cell phone use for seniors.
Big Launcher
As the name suggests, this app supersizes the icons on the home screen and the phone navigation menu in general. This helps seniors who people with vision problems and motor skills to easily navigate their phones.
Available on the Google Play Store
Simple Launcher
Declutters the home screen to make for simple, enlarged icons (of all the necessary apps/functions) so seniors don't have to go through menu after menu seeking an app.
Includes an SOS window, where you can quickly call pre-determined numbers at the click of a button (during an emergency).
Available on the Google Play Store
Senior Safety Phone
This phone launcher provides the functionality of an easy-to-use feature phone right on the screen of your smartphone. Once activated, it places a number of essential app icons on your home screen – general reminders, a 'call for help' app, a medication reminder, and so on.
Available on the App Store and the Google Play Store.
What (Other) Factors Are Important For Buying Phones For Seniors?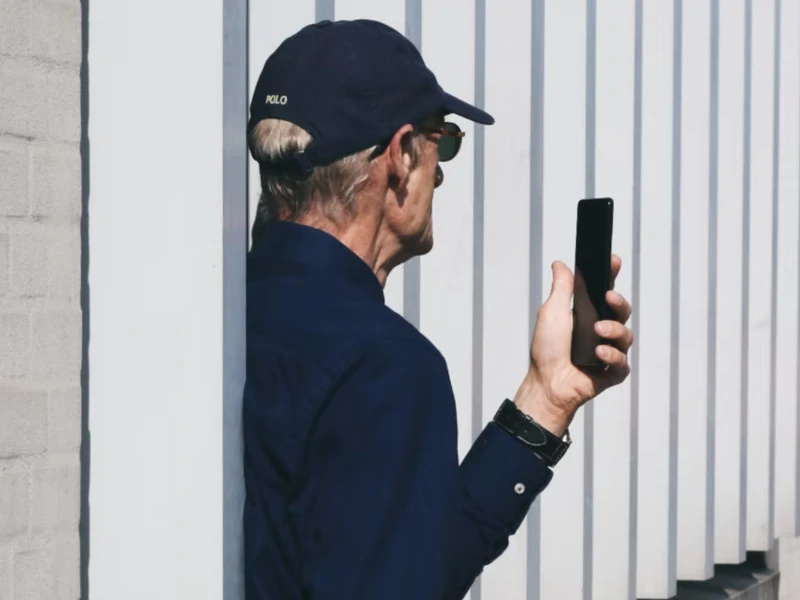 If you're getting a phone for one (or both) of your parents, you are a senior yourself, you might want to consider these factors while buying a phone:
Large Display Or Large Buttons
Depending on whether you buy a smartphone or a feature phone, make sure you buy a phone with a large display (smartphone) and in the case of a feature phone, please buy one with a large, proper keypad.
Multiple Speakers And High-Quality Audio
Seniors might have difficulty talking on a phone which does not have a very high max volume. And further, some seniors may be very hard of hearing – thus it is best to get a phone which has a great max volume and also (in case the user requires it), decent quality speakers.
Voice Commands
Not a new functionality in smartphones, but it still is essential for seniors who don't want to keep scrolling or woking through their phone menu to get to an icon.
Simply voice command Google or Siri and quickly get your desired task done quickly.
What Phones Work With Ting?
Most of the recent smartphones work the Ting, provided they are unlocked (if you have a carrier plan, you'll need to wait it out and then ask the carrier to unlock for phone).
Since Ting operates on T-Mobile (and some cases, Verizon) networks, all T-Mobile and Verizon phones will work on Ting as well.
Does Ting Provide Coverage Throughout America?
Yes, being an MVNO running on some of the largest networks in America, Ting provides country-wide coverage.
What Are Some (Other) Great Cell Phones For Seniors?
iPhone SE
iPhone 12 Pro
Samsung A12
One Plus 8T (5G)
Samsung Galaxy S20 FE
Nokia G20
Google Pixel 6
Samsung Galaxy A42