FREE Cell Phones for Seniors and Disabled: Do You Qualify?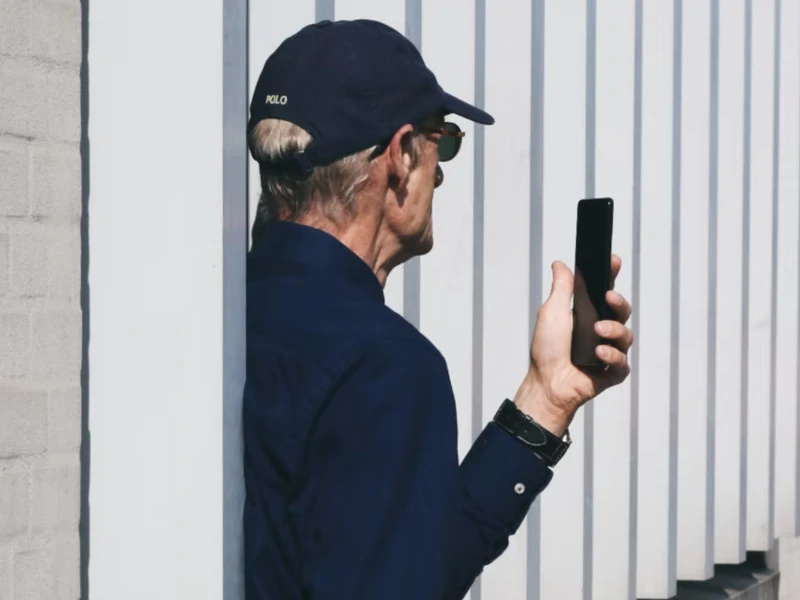 The American government provides free cell phones along with free phone service under the Lifeline Assistance Program, to senior and disabled citizens with low income.
However, not all seniors and disabled people are eligible for getting free phones. In this article, we'll explain how to qualify for free cell phones for seniors and disabled.
How to Qualify for a Government Free Cell Phone?
There are certain conditions that have to be fulfilled to be eligible for a free cell phone or free cell phone plans from the government.
With network providers phasing out older technology, it is more important than ever to ensure that your cell phone is up to date. Your older free phone may need to be replaced with a new model to work on 5G networks.
How Can a Senior Citizen Get a Free Cell Phone?
The government offers various programs that may provide a free cell phone for seniors and disabled if the qualifications are met.
For a senior citizen of age 65 and above, the requirements to get a free government cell phone are:
They must be an active member of a government aid program
Their annual income must be at or below 135% of the federal poverty guidelines
The Government Aid Programs That Make You Eligible for a Free Cell Phone:
Supplemental Security Income (SSI)
Supplemental Nutrition Assistance Program (SNAP)
Federal Public Housing Assistance (Section 8)
Food Distribution Program on Indian Reservations (FDPIR)
Temporary Assistance for Needy Families (TANF)
Low-Income Home Energy Assistance Program (LIHEAP)
Public Housing Assistance
Medicaid
Can You Get Free Government Phones with a Disability?
Yes, but just like the free cell phone program for seniors, there are certain terms and conditions that you need to fulfill to be eligible:
The disabled person must be an active member of any government aid program
Their income must be below 135% of the federal government guidelines
They must be an active member of the Social Security Program
How Do You Get a Free Phone from the Social Security Program?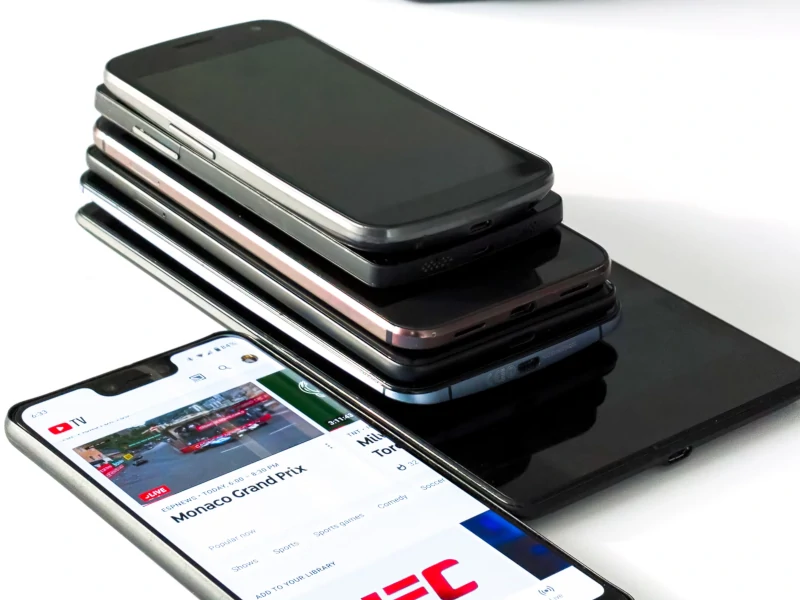 There are two types of Social Security Programs and we'll explain each of them for your understanding.
Social Security Disability Insurance Program
This Social Security program is only available to the disabled who were previously employed but have now left work due to their condition.
This program provides benefits such as food, housing, clothes, and free cell phones.
To apply for this program the applicant has to fill out their correct personal details and their job details.
Supplemental Security Income Program
This SSI program provides benefits including a free cell phone for seniors and disabled. It provides free cell phones to low-income disabled people of all age groups, and low-income senior citizens of age 65 and above.
What Is the Best Lifeline Cell Phone Provider?
The federal government partners with cell phone providers to give out free cell phones to seniors and the disabled.
Different companies offering services through the Lifeline assistance program operate in certain states so make sure the company you choose provides services in your state.
Another thing to keep in mind while choosing a carrier for your free cell phone is to check out the provider's monthly service plans.
Some carriers offer better (or more) text and talk plans than others, while some offer low-cost add-on minutes and data.
Here we'll list down the lifeline providers that provide the best free cell phone service.
Q Link Wireless
This is a popular Lifeline provider that provides high-quality service along with a free smartphone. Q Link Wireless offers the following plan:
Free unlimited talk time and text
Free 3GB data per month
No contract, credit check, or bills
Free voicemail and Caller ID
Option to bring your own phone
SafetyNet Wireless
This provider also offers a free smartphone for seniors along with a free cell phone plan as follows:
750 voice call minutes per month
500 text messages per month
SafeLink Wireless
This is a Tracfone brand and provides nationwide 4G LTE coverage. Safelink Wireless also gives free cell phones and its free cell phone service plan is as follows:
350 minutes per month
Unlimited text
3GB data per month
Free SIM card
An option to bring your own phone
Life Wireless
This service provider offers free phones to low-income families. Life Wireless offers:
Free 1,000 minutes per month
Unlimited SMS and MMS
3 GB monthly data
Free 911 access
Caller ID, call waiting, voicemail, and three-way calling
Assurance Wireless
This provider gives free phone and free phone service. Assurance Wireless offers the following free plan:
350 minutes per month
Unlimited text
2 GB monthly data
Note: All of the above-mentioned plans vary from state to state. Make sure to check out what plans are offered in your state using your local zipcode.
The government offers only one free cell phone per home. Only abandoned seniors or disabled living in nursing homes are eligible for more than one free phone per household.
Why Get Free Cell Phones for Seniors and Disabled?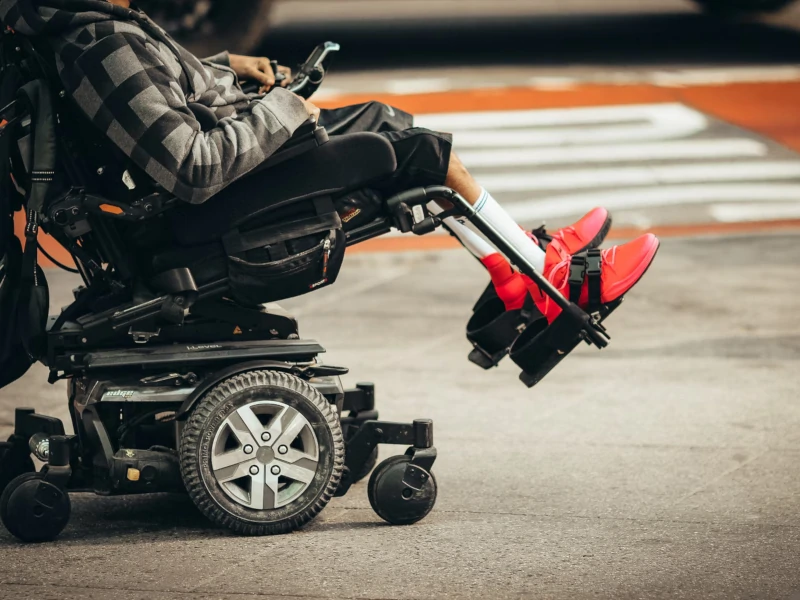 Seniors and the disabled are among the most vulnerable people in society.
The following are some reasons why the government provides free cell phones for seniors and disabled.
1. Safety
Seniors and the disabled often find themselves in situations where they need assistance. It's difficult for them to carry out day-to-day tasks, so they can call someone for help.
2. Keeping In Touch
Seniors who are living in nursing homes can feel abandoned and lonely. Talking for a couple of hours a day with their family and friends can make them feel happier.
With a smartphone, they've practically got the world at their fingertips; they can watch videos that interest them and use their phones to stay connected.
This also helps to slow the development of mental health issues.
3. Medical Emergency
A medical emergency can come up at any time with seniors and the disabled. They must have a phone close to them at all times so they can call for help if they're sick or injured.
Which Features Should Cell Phones Have Specifically for Seniors and the Disabled?
Mobile phones should have the following features for seniors and the disabled:
Accessibility: The majority of mobile phone OS providers include accessible features with their software.
This is so people with varying degrees of age or disability may easily use their devices. 
Android phones have "Switch Access," where a user with limited mobility can use a switch, mouse, or keyboard to operate his or her phone.
Accessibility has to do with software, and since the Android and iOS operating systems control 99% of the operating software market (as of Feb 2022), all their supported phones have accessibility features.
High Maximum Volume: Most seniors suffer from hearing issues, so companies make cell phones designed for seniors have a high volume.
Long-Lasting Batteries: Since seniors tend to forget to charge their phones, their phones should have batteries that last longer.
Larger Display: For an easily readable screen, their phones should have large icons and keypads (including the accessibility feature).
Phone Tracking: Seniors can also wander or get lost, so their phones should have tracking apps to locate them if they get lost.