Easy Guide T-Mobile Bring Your Own Phone
Having the chance to use your device when switching networks is one of the options most people always seek. Most people do not wish to spending cash on buying a new device or they have love for their old device so bringing their own phones to their network is the best option. T-Mobile is among the few best companies you can ever opt for when it comes to BYOP.
They offer a simple application process, and which is very efficient and fast to use. They have a dedicated customer support team and if you have read some of the reviews, their services are of high standards. T-Mobile will not do anything to intimidate you when it comes to BYOP. You do not have to worry about credit checks, scores or something which most SP always tend to consider. Also, the T-Mobile phone deals for new and existing customers come about with amazing cell phone plans and you can get accessories at discounted prices from their online or retail store.
There is no age limit with regards to who can bring your own phone plans. You also do not have to worry about getting into a contract. There no limitations with regards to plans and as log as you have an account with their network, any plan will work for you.
How to know if your device is compatible with T-Mobile?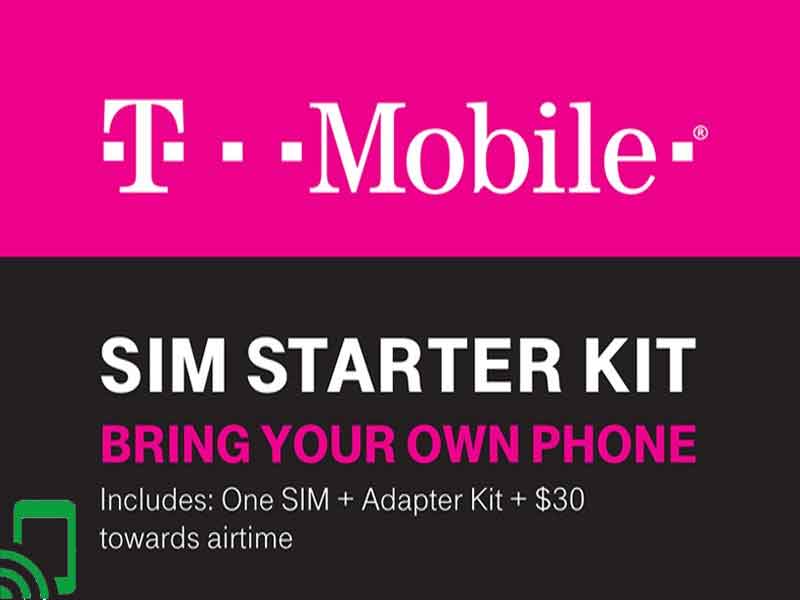 T-Mobile is among the best service providers since it uses both GSM and LTE networks. This means that the diverseness of T-Mobile compatible phones is quite large. The phones that work with these networks especially LTE are quite many. However, if your phone works under GSM, you should consider buying a new phone since GSM will be shut down within a few years to come.
T-Mobile provides an IMEI checker which tells you whether the phone is compatible or not. To use the IMEI checker, you will need an IMEI number. The number can be obtained either through the settings or simply dial *#o6#.
What are the terms and conditions for BYOP at T-Mobile?
T-Mobile offers a simple but strict eligibility criterion that every BYOP user should know about. If your device does not meet these conditions, you may be required to buy a new device. Below are some of the conditions and terms to be aware of;
The phone should be unlocked- If your phone is locked, T-Mobile will not issue you with an unlocking code so you need to contact the original carrier so that they can help in unlocking the device.
The phone should never have been lost or stolen
The phone should be domestically manufactured
If your device meets these requirements, then you are qualified for the application process.
What if your device is not compatible?
If your phone is not compatible, you may be forced to get a new device. T-Mobile offers tones of devices ranging from mid-range to high-end devices. They also offer 1-day shipping and you can also go to a retail store and collect your new phone.
Which plans are available for BYOP at T-Mobile?
Any plan offered by T-Mobile will work for anyone planning for BYOP.  Below are some of the best plans you can go for;
PAY GO plan
This plan goes for only $3 per month and the user gets the following;
30 minutes of talk and text
1-day data pass which offers 500 MB for only $5
7-day data pass additional to the PAYGO plan and you get
Essential plan
This plan goes for only $30 per month and you get the following;
Plan Magenta
For only $35 per month per line, you get;
Unlimited talk, text and data
SD video streaming
1-hour in-flight Wi-Fi
Talk text and 5 GB of data in Mexico and Canada.
Netflix basic
Magenta Plus
This T-Mobile plan is the best option if you are seeking for the best services and it only costs $43 per month per line;
Unlimited talk and text
Talk, text and data up to 5 GB
HD video streaming
20 GB of LTE mobile hotspot data
Netflix for 2 screens.
These are the best plans you can ever get. Also, seniors get An AARP discount if they have such membership
How to port your number to T-Mobile
Aside from bringing your own device, you can also port your number to their network. You only need provide several details and learn on the termination fees if you were in a contract with your previous carrier. Here is what you should consider;
Do not deactivate your account with your previous carrier as this will lead to permanent loss of your number.
Notify your previous carrier that you plan to switch
T-Mobile will request the following from you;

Your name
Your address
The last billing statements
Your phone number.
If everything is in order, the porting process will begin and take a maximum of 1 day. This porting process applies to most carriers like free phone providers.
How to switch-Simple guide for T-Mobile bring your own phone plans
From all the information above, you have a clue of what is required for you to switch. Here is a set-by-step process which you should follow.
Step 1: Check on phone compatibility
Make sure to user the IMEI checker for phone compatibility checks.
Step 2: Choose a phone plan
All the plans mentioned above are widely used hence you will never be disappointed. The plans also come included with the sim cards hence no extra cash is spent to buy a sim cards.
Step 4: Port your number
If you plan to keep your old number, just port it to T-Mobile. Make sure to also understand on the terms and conditions for it to be approved.
Step 5: Activate the device
After everything is set and the device is already configured, log in to your T-Mobile account and activate the device.
Bottom Line
T-Mobile has a very simple enrollment process for those who plan to bring your own devices. If you read on their community forums and several reviews, you will discover that their services are the best. If you are on low income below the federal poverty level, you can also bring your own device to enjoy the free Government phone and plans benefits.