Verizon Wireless International Calling Plans – Everything You Need to Know
At one point in life, you may have made an international call or you will. The call may be to inquire about a product, talk to your business partners overseas, or know how your family is fairing on in a foreign country. Many service providers may find international calling a good way to make money; hence, the prices at most times are exorbitant. Verizon wireless international calling came about with a way to make international calling better and at an affordable price.
First, you have access to call any number in over 200 countries selected by Verizon. The prices are quite affordable, and also the international calling feature is incorporated into some of the Verizon prepaid and post-paid plans available. At Verizon, you do not need to be a new or existing member to have access to the international plan. All you have to do is go through a simple application guideline, and you will be able to make up to unlimited international calls in selected areas.
Not only does Verizon wireless offer international calling, but you also get data roaming and international texts. In most plans, the international text is unlimited, while the data units may be unlimited but in lower networks than 4G. However, for places like Canada and Mexico, there is an exclusive offer that will work for you, especially if you have the Verizon prepaid phone. This article aims to give you more insights on the Verizon wireless international calling plans with regards to the application process and up to a point where you can use the plan to make a call today, so read ahead to learn more.
How does Verizon international calling work?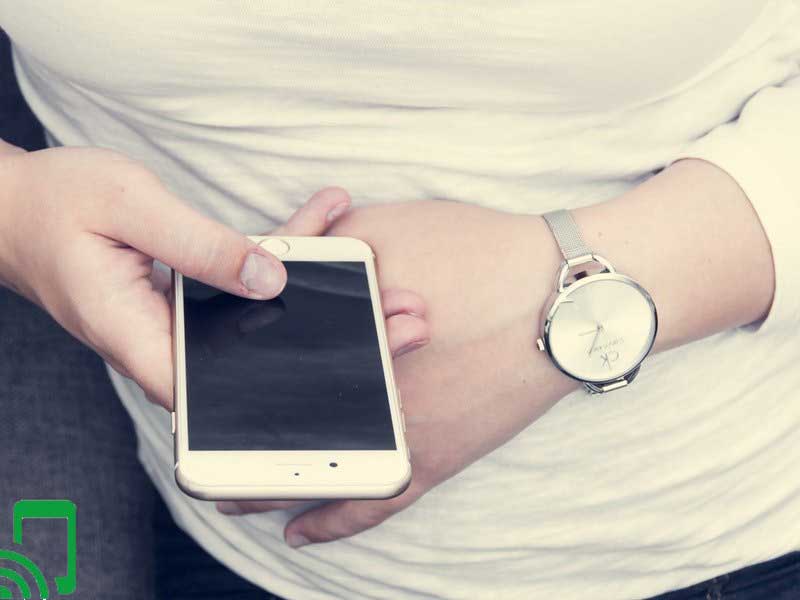 If you have the Verizon prepaid phone or Verizon smartphones for seniors, the international calling process is very simple. It works on the basis that you are in the US and would wish to make a call to another country. If you plan to make calls between Canada and Mexico and have a Verizon wireless prepaid or postpaid plan which is active, you may not need an international calling plan.
The plans like Go Unlimited, Beyond unlimited, and many more offer exclusive deals to unlimited calls, text, and limited data units in Canada and Mexico. However, if you plan on calling other countries below are some of the plans you can use under Verizon wireless;
Verizon wireless international calling plans
The international calling options are available on two major plans;
i) Unlimited Together North America
This plan offers you unlimited international calling from the US to Canada and Mexico specifically. The plan only costs $5 per line per month, and you are not bound to any contracts. You can apply or adds this plan to your Verizon online in the My Verizon app. Also, if you have a Verizon sim card, simple text N America to 4004.  The plan does not charge extra fees, taxes, or any other charges. Only $5 will be deducted from your card.
ii) Unlimited Together world
Now, this is an ideal plan that gives you unlimited calling to over 60 countries to landlines and over 30 countries via a mobile device. You also get discounted prices to make international calls in over 160 destinations at only $15 per month per line. To enroll simple text World to 4004, and you will receive more details, or a customer care agent will be in touch with you. For the other 160 destinations, you can make calls for as low as $0.05 per minute.
There is also the Standard Pay per minute that gives you the option to make international calls without any monthly payments (A pay as you go option). This option offers you the following;
Mexico landline goes for $0.35 per minute
The US to Mexico mobile phones go at $0.54 per minute
The US to Canada goes at $0.54 per minute
From the US to the other 230 plus countries, you get to pay $1.74 per minute.
These are the international plans available for you. You can start by texting the details mentioned above, and an agent will be in touch with you shortly.
Are there any international messaging plans under Verizon?
Yes! If you are a fan of texting rather than making phone calls, you can also go for a Verizon international messaging plan. The international messaging plan will work best for you if you are on a Verizon data shared plan, mixed match shared plan, or a Verizon plan for kids.
The good thing with this option is that you do not need to sign in because once you go for the Verizon wireless international calling, the international messaging feature will be automatically included in your account. The current international rates clocks at;
A sent message goes at $0.20, and so does a message received.
For multimedia, you will pay $0.50 per message and $0.25 for incoming multimedia messages.
The international messaging works in the following criteria;
1. Find the country code
Before you send a message, you need to find the countries calling code. The code can be found on Verizon's website.
2. Send the message
After getting the code, send the message to the designated number, which should be a 10-digit number.
3. Confirm the recipient
If you find any issues regarding the recipient, you will need to confirm that the recipient is using a participating carrier so that he or she gets your message efficiently. These are the simple steps to make an international message.
How to make a Verizon wireless international call-Step by step guide
The most important thing you need to know in making international calls sis understanding the codes. Codes are essentially unique identifications for each country's telecommunications network. For you to make an international call ensure to use the following format; 011+the other country's code+ the city code+ the phone number.
If you plan to make calls on the northern sides, the "011" would not be necessary in most cases.  You may only have to dial; "1" + area code+ phone number.
For making calls to Mexico always use the following format; "011" + "52" + "1" + area code + phone number.
Once you use these options, expect about 45 seconds of delay for the call to be fully connected. Also, remember that in some countries, it may cost more money to call a mobile number compared to the landline number. Also, if you find any problems while making the international call, you can easily get operator assistance by dialing; "01" + country code + city code + number
What phones can you use to make an International call?
As long as you have a Verizon plan and your phone is compatible with the company, you can make an international call easily. There are two options which you can choose from;
International services enabled LTE- this plan is included in your normal monthly Verizon plan which allows you to make calls to over selected countries
International services enabled- This option allows you to make calls in selected countries, but you cannot have access to LTE, which improves the quality of calls.
For making an international call, the Verizon compatible phone can either be a smartphone or any keypad or flip phone. The phones should be able to use CDMA or LTE network technologies. The phones include the following;
Samsung phones
BLU mobile phones
ZTE phones
Motorola
Apple 
LG 
If you are new or wish to join Verizon, the phones can be purchased from their online store or a retail store near you. You can also pay the phone in installments if you are an existing customer. All you have to do is make a down payment and pay the rest of the amount in installments.
Why go for an international calling plan at Verizon?
Verizon has one of the best cell phone deals for new and existing customers. What is more fascinating about the international calling plans is that they are very affordable, especially if you opt for the end month payment option.
The rates at Verizon start at only $0.20 and go to a maximum of $1.74 per minute. Besides the international plan, the Verizon domestic plan will be a great deal for you because, for about $40 per month, you get to enjoy unlimited talk, text, and data.
There are no contracts in the international calling plan, which is very reliable for most people. So, with all these, you are only getting the best services for international calling. Go to Verizonwireless.com to apply now.
Bottom Line
Having an easy to set up international call services is one of the best things to have in mobile services. At one point in life, you may have to make an international call to friends for business purposes, and if you decide to do so, Verizon is the best carrier to use. Form this review, you have now great insight on the Verizon wireless international calling and your work has been simplified.
If you are new to Verizon, you can start by applying for a cell phone plan like Verizon do more, Go, or the Verizon for kids' plans. This will make your work easier when going for an international calling plan, and it will be even more affordable.