The Qlink Wireless Reviews
Have you ever thought of having a free phone with free monthly plans for a lifetime! If that is the case, then you may have heard of Qlink wireless which offers free government phones to eligible persons across the US. If you wish to have a free Government phone and you meet Qlink's eligibility criteria, then you are good to apply for the free phone.
The good thing is that all the phones offered are smartphones Android to be specific. This will be better for people who love social media platforms and also don't want to go through the hustle of using keypads from flip phones.
Qlink phones are somehow similar to the SafeLink compatible phones since both companies aid in giving free smartphones. However, the difference may come about with regards to the network technology used, which I will address later in the article. This article is all about Qlink wireless reviews, and you will get to know all the facts and the hidden details about Qlink wireless. Read on to get full insights on how to replace Qlink wireless lost phone, Qlink wireless phone upgrade and other great things about Qlink.
Qlink Wireless Reviews, & Information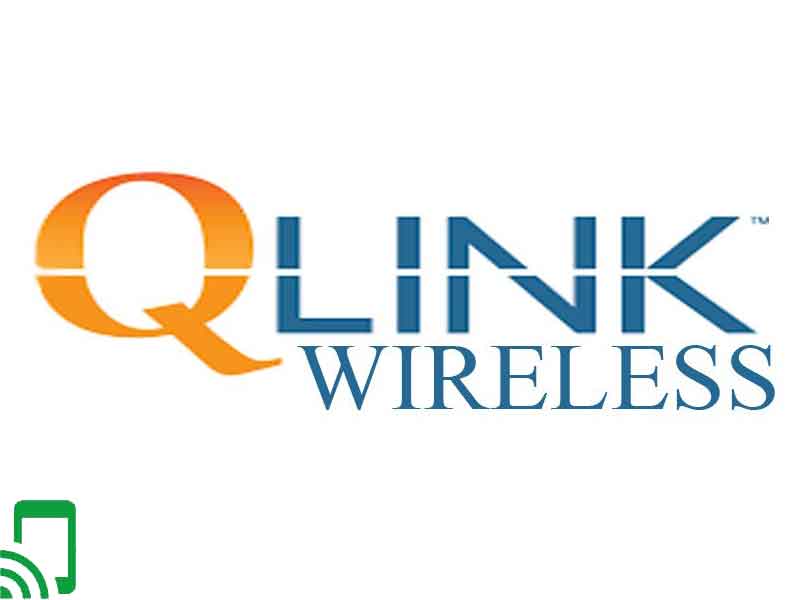 How reliable is the network coverage of Qlink wireless?
Qlink wireless offers the best nationwide coverage in comparison to Verizon wireless. Currently, Qlink covers around 97% of the US, making it the best free cellphone provider. However, the signal may not be that reliable in rural areas, and also, if the weather condition is bad, you may not be connected efficiently.
With time, they seek to advance to another level of network technology because they are using the outdated CDMA. Once that is established, you will be able to receive connectivity with ease.  This will also increase the number of Qlink compatible phones available in the market; hence, when it comes to BYOP, it will be of great favor to many people.
What kind of phones does Qlink wireless have?
As mentioned earlier, Qlink wireless offers only Android phones. So if you seek for an iPhone under the Qlink wireless compatible phones, then that will not suit you. That aside below is a list of some of the best Qlink wireless compatible phones.
Alcatel OneTouch
LG X charge
The Legacy
Kyocera Hydroedge smartphone
BlackBerry curve
HTC desire and other related HTC devices
LG Nexus 5
These phones are always checked by the Qlink quality assurance agents, and you are assured of a good phone. From an overview, the phones have the following standard features.
High-quality camera
The display quality is bright, and you can increase the font size
The devices have ample internal storage
Most of the devices use a Qualcomm processor, which is non-degenerative. Etc.
These are just some of the features you are likely to get. However, people have risen complains that some phones have been used before and they have found messages of other people in the devices. Qlink has addressed this issue, and as of now, you will get a good quality refurbished phone.
People have also ranked them to be similar to the Verizon phones for hearing impaired; hence, a senior can use the devices efficiently. This is because according to research, most mid-range smartphones tend to focus more on the audio quality, thus very reliable compared to some flagship devices. Below is detailed info on how you can apply for the Qlink compatible phone.
How do you apply for a Qlink compatible phone?
Qlink is a telecommunications carrier that provides wireless services to many customers across the US. However, their products with regards to phones and plans are offered for free. Due to this, getting a Qlink wireless phone is just not that easy, like going to Amazon and purchasing a device.
You need to prove that you qualify for the device since it is offered to low-income Americans. If you think the income levels are quite low, then you can easily apply for a Qlink wireless free phone. First, you can apply for the free government phone through the following process:
By phone call- If you call Qlink's customer care service, they will be able to guide you on the application process.
By Qlink's website- Qlink has a site where you can apply for a free phone, and it is very straight forward. You just have to key in your correct details, attach the necessary documents and your request for getting a phone will be processed
Visit a retail store- If you don't want the stress of waiting on a phone call for some time before being connected to an agent or you don't want to go through the hustle of waiting for an agent.
Once you have gone through the registration process, you will have to wait for the phone to be shipped to your mail. This may take between several days to weeks at the maximum.
Who qualifies for a Qlink wireless phone?
For one to get a free phone, there has to be strict policies or guidelines because the phones might end up to be given to people who have financial stability. According to the Federal communications commission, those who can qualify should be enrolled in any of the following programs:
Medicaid
Supplemental Nutrition Assistance Program (SNAP)
Federal Public Housing Assistance
Tribal related programs
If your income is below 135% of the federal poverty guidelines.
If you are participating in any of the following programs or your poverty level is below 135%, then you can easily apply. Remember that Qlink will require you to submit a W-2 form, pay stubs. These documents can be scanned and presented in Qlink's official website or visiting a retail store for an application. Failure to submit these documents will lead to automatic disqualification. If you qualify, the phone will be shipped to your mail within several business days.
Can you Bring Your Own Phone to Qlink?
Yes!  Bring your own phone program is very vibrant in many free government phone providers. As for Qlink, not all phones you bring are compatible with Qlink wireless; you need to understand that some phones are not compatible with Qlink wireless. This is because there is a variety of network technologies that mobile devices use.
As for Qlink, it uses Sprints CDMA network technology. This is may not be of favor to many people since most devices are designed to suit the GSM-based network technology. For those who don't know, CDMAS stands for Code Division Multiple Access while GSM stands for Global system for mobile.
Some of the carriers that use CDMA are Sprint, Verizon Wireless, and Sprint mobile. However, Verizon Wireless plans to switch off the CDMA carriers to GSM by the end of this year. This will not affect phones which have the flexibility to use both GSM and CDMA.
As for Sprint mobile, Qlink wireless transmitter provider, they have not shown any plans to close their CDMA technology soon. In terms of compatibility, the best Qlink compatible phones are the iPhone 6, Google Nexus, and the iPhone 6 plus.  However, to bring the device, there are some eligibility rules you should look at, and they include the following:
If you have a leased phone, it is not eligible
The services used by carriers like Sprint, Virgin and Boost, must have ended 60 days before opting for BYOP
All the financial and contractual obligations must be met by Sprint
Lastly, to know if your device is compatible, you can check their website where you will find a prompt to insert your phone's IMEI number. Dialing *#06# can generate the IMEI. Once it is eligible, you can apply to switch to Qlink wireless from your previous service provider.
What plans available in Qlink wireless?
Once you have qualified for the BYOP or registering for the free government phones, Qlink will give you talk text and data units. The good thing is that all the data units are free. Below are some of the Qlink wireless phone plans:
Caller IDS
Voice mail
411 Directory Assistance
Caller ID
Call waiting
Domestic Text messaging
As for the data, talk and text unit, Qlink gives you a whopping 1GB of data, unlimited text, and 100 minutes. Despite the vast data allotment, you may run out of data and don't know the next step. Here, Qlink has some add-ons starting at only $2 per month. The add-ons come in four different sections, which are Bundles, Minutes, data, and International add-ons.
For the first three mentioned respectively, the prices range from $1 to $40. You may be wondering what international Add-ons under Qlink means.  This is whereby you get minutes at different rates depending on the countries you choose from. The prices range from $3 up to $10. You can use these features when traveling to places like Canada, and it is the cheapest international Add-ons compared to other carriers.
At Qlink you do not get any unlimited mobile hotspot plans. The Unlimited hotspot plans are not even offered by any lifeline service provider across the US. However, you can purchase a mobile hotspot device to enable you to share the internet with other accessories like phones, tablets, and computers. The mobile hotspot devices can be bought from Amazon at very affordable prices.
How to replace a Qlink wireless lost phone?
People lose their valuables once in a while, and as for your Qlink phone's case, it is no exception. If you lose the phone, you will have to contact the customer support center within 24 hours to avoid extra costs. If you delay in contacting customer care, you will have to pay a higher amount once you start the replacement process.
After calling customer care, the phone is going to be suspended; hence no calls, texts, or data services will be available.  You will then be prompted to pay $20 as replacement charges. After payment, it will take around 24 hours to get the phone mailed to your place.
The good thing with phone replacement is that you get a chance to choose from a variety of phones offered. If the phone you want is not available, Qlink will choose a device with similar features, and you can even do a Qlink wireless phone upgrade after that.
How to get a Qlink wireless phone upgrade?
Your first Qlink wireless phone may not be that impressing. Actually, according to several Qlink reviews, people don't like their first phones due to some defects like poor camera, screen quality, and other related bad issues. So once you decide to do the upgrade, you can go to Qlink wireless website and you insert the zip code of your region.
After that, you will be able to follow the simple guidelines for application. The good thing is that you will not be paying any amount of money if the phone you were using is returned in good condition.
After the application is approved, you will be required to choose another good phone which is available. Qlink offers good mid-range phones for upgrades; hence, you have a variety of phones to choose from. If the phone you want is not available, they will mail you a phone with similar features to the one you requested.
How do I renew my lifeline phone service?
At Qlink they will always be checking your eligibility for the free government phone services. You will be assessed by whether you participate in the federal programs as mentioned earlier or with regards to your income.  The good thing is that Qlink will notify you more prior to the recertification before the end of the year, which is at 31 December.
Before that date, you will be required to submit your annual recertification document failure to which the free government phone will be turned off. Another way to complete the Qlink recertification you can call them via 1-855-657-5465 which is toll-free. However, before calling, ensure to have your Qlink phone number.
After providing necessary details, you will have to agree to the seven statements regarding Qlink wireless lifeline assistance program. Once you agree the service will be recertified for the next year. So this process is to be undertaken every year from the time you started the Lifeline benefit program.  Failure to be recertified so will lead to automatic cancellation.
What can make my Qlink phone services to be canceled?
Qlink services can be canceled due to several factors like not using the phone for a while, not providing accurate details for eligibility purposes and many more. Your phone should always be on, and if you fail to use it once per month, they will have to shut down their services to your device.
Also, if you give out false document related to your eligibility, they will have to cancel their services. Your services may also be canceled if you are not eligible for the lifeline assistance program. So, you need to call Qlink customer care 30 days from the date you were not eligible.
The good thing is that you will still retain the free phone and number; however, no free plans will be offered. The good thing is that Qlink wireless offers quite affordable prepaid plans at the most affordable rates among other service providers.
How can I switch from another lifeline service provider to Qlink wireless?
You may have heard from a friend that Qlink offers 1GB of data while you only get only 100 MB per month. This may make you gain interest in Qlink wireless and wonder how you can switch from your old carrier to Qlink wireless. First, for you to switch, you must have used the other carriers' services for around two months.
This also aids in avoiding to have many lifeline free phones denying you the chance from any lifeline wireless benefits.  If you have used it for more than two months, then the first thing is to contact customer care for your previous lifeline provider.
They will require you to fill an application for proof of eligibility and also the application for a request of change of carriers. After that, the provider will contact you to notify that they have received your application. Once the transfer is completed, you will lose benefit from your provider.
After that, go to the Lifeline Accountability database and click on the Transfer NLAD benefit. There you will enter your information, and the process will now be taken over by Qlink wireless. They will request you to provide the following details to get one of the Qlink smartphones.
Name and date of birth
Physical address
Phone number
Written consent for change of providers
last four digits of your social security number
Confirm and proof that your household has only one lifeline plan
They will also require you to show proof of eligibility for the lifeline assistance program. All these processes may take around two weeks at the maximum, and your new phone will be shipped to the address you inserted.  You can then follow the standard guidelines for activation after which you will start getting the 1GB of data, unlimited texts, and 1000 minutes.
After joining Qlink, you can also enroll for discounted offers, which is good since you will avoid losing your lifeline discount. To enroll, there is an eligibility criterion is similar to that of enrolling for a free government phone. You just have to show the necessary documents the processing will be high-speed.
How is the customer care service experience at Qlink wireless?
Qlink's customer care agents have had several controversies regarding how they conduct their services. People say that they are slow to respond since you would stay on the line for about 15 minutes for an agent to reach you.
However, over the past two or three years, there has been an advancement in policies to help improve the customer care services — for example, the Live Chat option on their website. After chatting with an agent, you will be prompted to leave a review of whether your issue was resolved.
Also, if you make a phone call, after the call, you will receive an email prompting you to rate the service offered and leave a review. Through such forums, Qlink can improve their services, and as of now, there are rare cases of customer service agents being rude or not helping you solve your problem.
So it is suitable for a person to rate the customer care services for a smooth experience in the future. Also, if you are not satisfied with the service, your ratings will reach the relevant office, and action will be taken.
Is Qlink really a good Lifeline phone provider?
Qlink wireless is ranked as the best carrier in terms of offering lifeline services.  When compared to other lifeline service providers with regards to their plans, Qlink is better off. In other carriers, you can even get 100 MB as your free monthly data while Qlink offers 1024 MB.
Also, with time, they plan to improve the number of Qlink compatible phones, and this will happen after Sprint advances from using the CDMA carrier.  Also, the fact that the cost of the add-ons is quite cheap, you will definitely not regret being part of Qlink. Qlink uses Sprint transmitters to deliver its connectivity. Due to this, they offer coverage of up to 97% of the US population.
Bottom line
Qlink is indeed the epitome of lifeline providers because of the fantastic plans they offer. From the Qlink reviews mentioned above, you can now go and apply for a free smartphone with ease. The only thing people need to have is, to be honest. If you lie in terms of eligibility, chances of getting free phones and plans are very minimal.
In conclusion, your experience with Qlink will be very excellent due to extensive network connectivity, an excellent free smartphone, and exemplary unlimited texts and 1GB data units. It will be straightforward for you to seek established since you don't have to worry about the connectivity of the network if you have any queries check out their website or call their toll-free number for further assistance.