How to Get Assurance Wireless Free Government Phones
In 1984, Ronald Reagan's administration brought to life one of the most iconic programs ever seen in history, the lifeline program. Since it's inception, this program has enabled millions of Americans to get discounts on phone services. Recently, more developments in the program enabled people to get free phones and plans for one year.  This service is offered by authorized federal assistance providers and our focus will be on Assurance wireless free government phones program which has been on the limelight with their wide range of perks.
Assurance wireless is a subsidy company to Virgin mobile USA. They focus on offering free phones and plans to US citizens of low income with the help of the FCC universal fund. This program has been running for years now and people of low income have benefited from some of the best free government smartphones hence lowering the digital divide across the country.
This article will focus on Assurance wireless free government phones. You will learn more about whether you qualify, how to apply, what phones and plans are available, and which States Assurance wireless covers. Read more below!
Who qualifies for assurance wireless free government phones?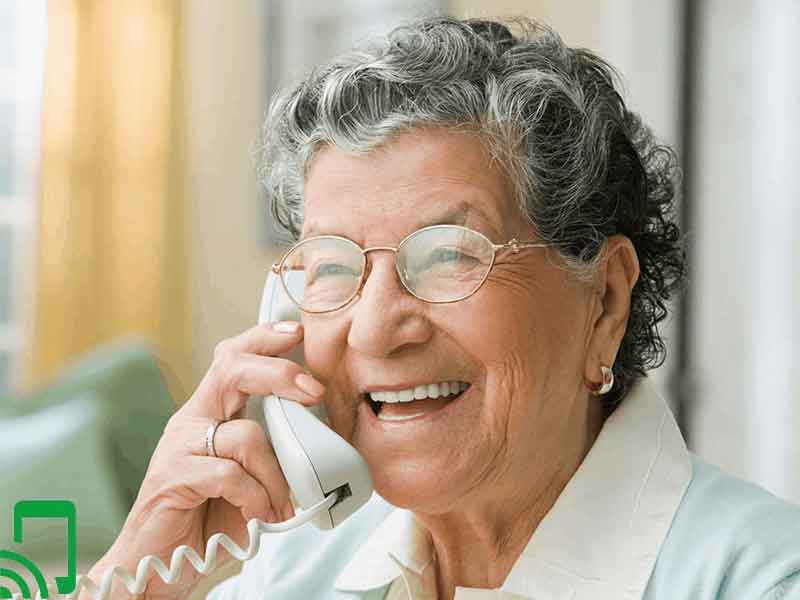 Qualifying for a free phone and plan is based on some eligibility requirements. The requirements include:
i) Participation in the Federal Assistance program
If a member of your household participates in the following programs:
Medicaid
Tribal head start
Federal Public housing assistance
Food distribution program on Indian Reservations
Supplemental Nutrition Assistance program
ii) Qualifying through income
Another way to qualify is through household income. If the income is below a certain percentage of the Federal or state poverty guideline, then you can also apply for the free phone and plan. Unemployed persons are required to submit an unemployment benefits letter to prove their eligibility.
How to apply for assurance wireless free phones?
Applying for assurance wireless free phone has never been quite simple with the use of an online application. Below are some steps to take in applying for the free phone;
Step 1: Check if you qualify
Earlier on we talked on how one can qualify for the free phone and plan. You should also remember to have a document required to prove your eligibility. For low-income eligibility, make sure to have your recent W-9 form or any other relevant document that may request you to have.
If you are on a lifeline assistance program, you will also be required to submit your documents to proof eligible. Lastly, in each household, only one member is allowed to apply for the free government phone. This does not only apply to Assurance wireless but also other service providers.
Step 2: Fill out the application form
The application form can be filled in their website after creating an assurance wireless account. Creating an Assurance wireless account is very simple with the online instructions set in place.
You can also do a paper application. This is whereby you fill out a printed form for the application and mail it back to them for review.
Step 4: Approval
If everything is in order, you will receive a mail of the device and instructions on how to activate the plan. You can also collect the device on a free government phone stand or store near you. Activation of the device is very simple and if you are stuck, simply contact customer care at Assurance wireless and they will be able to help.
Read More: Assurance Wireless iPhone. Looking for an iPhone? This review discusses the best iPhones through Assurance Wireless!
What plans are available for free government phones on Assurance wireless?
Assurance wireless offers varying plans depending on the place you live in. Assurance wireless also offers great deals depending on the time of the year and also the State you live in. At the time of writing this article, if you qualify for an Assurance wireless phone plans, you will get:
20 GB of data
Unlimited talk
Unlimited data
The normal monthly plan at Assurance wireless includes;
For California residents, you get:
5 GB data
Unlimited talk
Unlimited data
The other States will receive:
2GB data
Unlimited talk and text
Assurance wireless also offers add-ns at an affordable price:
$1 – 100 MB data
500 MB – $3
1 GB – $5
2 GB – $10
4 GB – $20
5 GB – $30
All the add-ons are available for 30 days. Talk and text add-ons are not available since one gets unlimited talk and text in the free tier plan.
What free government phones are available on Assurance wireless?
Assurance Wireless offers only Android smartphones. So, if you are looking to get an iPhone, then consider bringing your own device. Some of the well-known brands that have their phones on Assurance wireless include:
LG
Nokia
Samsung
Kyocera
Motorola etc.
The phones range from low to mid-budget devices. Assurance wireless phone replacement option is available in case the phone offered is faulty or has been stolen. If the device is stolen, a replacement fee may be incurred.
Which States does Assurance wireless operate in?
Before you apply for the free government phone by Assurance wireless, check to see if your area if covered. The areas covered by them are:
Delaware, District of Columbia, California, Colorado, Florida, Georgia, Indiana, Maryland, Kansa, Nevada, New Hampshire, New Jersey, West Virginia, Wisconsin, Massachusetts, Michigan, Mississippi, Ohio, New York, South Carolina, Tennessee, Texas, Utah, Kentucky, Louisiana, Maine, Arizona, Alabama, and Arkansas.
They are also working to add more States over the coming years. Assurance wireless uses the Sprint network to offer coverage. Sprint network is stable and you will be certain of fast 4G connectivity and no dropped calls in the areas covered.
Bottom Line
Assurance wireless is the best place to get your free government phone. They offer high-quality devices and great phone plans. The plans-addons are quite affordable and nearly equivalent to the cheap phone plans with unlimited everything.
Before application, ensure that the State you live in is covered and you can read some reviews to learn whether the network is stable or not.