How to Replace A Qlink Wireless Lost Phone
How to replace stolen or lost phones? We have to talk about free government Smartphones. Most people develop an addiction with their smartphone, and it can be quite devastating to lose the little device. But here is what you should know, accidents happen and anyone can lose an item no matter how careful they are.
To help you out when confronted with this scenario, we have come up with a guide on how to replace a qlink wireless lost phone. This guide will help you move from the nightmare you might find yourself in after losing a phone and tracking it fails.
The guide can be used by anyone who needs to replace their lost phone or upgrade your qlink wireless phone.  So, regardless of which model your lost phone was, this comprehensive replacement procedure will ease the process.
A Complete Guide for Replace A Qlink Wireless Lost Phone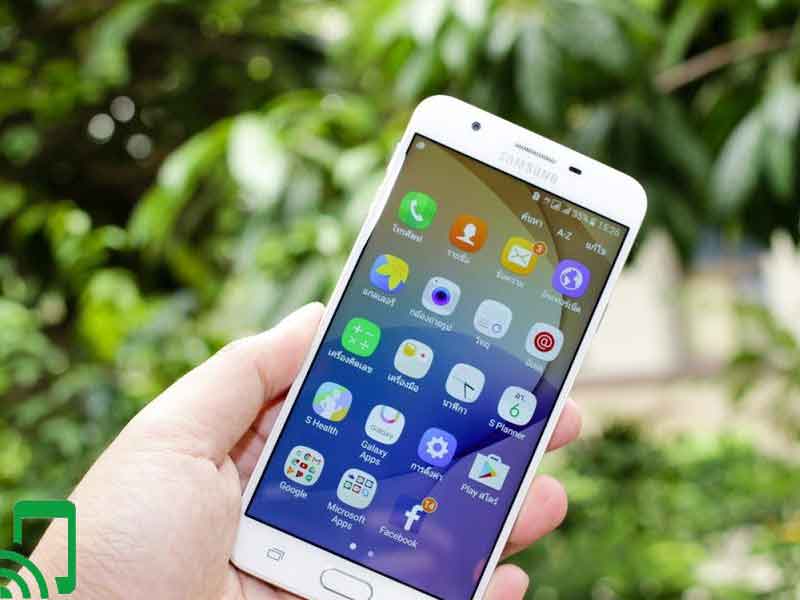 Help Me Find My Qlink Wireless Lost Phone
This is the help that many people ask every day. Although it's often an unexpected situation, you don't need to panic. There are certain steps that you need to initiate quickly. If your phone is provided through the Lifeline program, then it is important to know how much they cost, how long it will take to get it replaced and the replacement policies for the qlink wireless lost phone. It will prepare you so that you can know what to expect during the process.
What to Do When You Lose Your Phone
Most people contact qlink asking for assistance immediately they notice that they have lost their phone. The major problem experienced by most users is that they can't recall some crucial information on their lost phone. This is why it is advisable to ensure that you always have a copy that indicates who your phone provider his, the serial number of the phone, and your number.
This information is required before any assistance is offered. Sometimes people misplace their phone and mistakenly conclude that they got lost or stolen. You might want to ensure you are satisfied that the phone can't be recovered before contacting your phone provider for help. If you have noticed that the phone is permanently lost, contact the provider immediately to secure your balance.
What if my phone doesn't work or breaks?
We are sorry to hear you're encountering technical problems with your cellphone. We understand trouble shooting can be challenging. Please use the following links for responsive and easy for solving the problem
Battery or charger problems
Purchased data is not working
Phone turning on and off on its own
Phone constantly on roaming
Received an error message
If you have followed these trouble shooting guidelines and are still having a problem, you may want to contact Customer Support at 1-855-754-6543 for more troubleshooting assistance. Please don't call from a phone and you're experiencing issues with; call from several telephones so that we can talk with you while performing a few easy troubleshooting steps on your problem device.
Read More: Fantasy Wireless Chargers. Charge your phone with these amazing modern chargers!
Can I put my QLink SIM card in another phone?
Yes, you can put your Qlink SIM card in the other cell phone. Bring Your Own Phone (BYOP) program allows you to bring your phone like our network (if compatible). So, just follow these 3 easy steps to get started:
1. Check Your Phone's Compatibility
To see if your phone is qualified for the BYOP program, enter your MEID, IMEI, or ESN at qlink wireless BYOP.
And find your phone's ID, watch this video: Or take a look at our guide to finding your IMEI/ESN/MEID on your Android Phone or finding your IMEI/MEID/ESN on your iPhone.
2. QLink Setup
Once you affirm your phone's compatibility, we will let you know if you need a SIM card kit. And if you do, we'll ship it to you for FREE. If you do not want a SIM card, we'll activate your phone right away!
3. Activate Your Phone
To make sure that your phone is now activated on the Qlink Wireless network, you'll need to follow these instructions. Be sure to examine their guide on how to back up your phone before performing any form of reset.
How to Obtain Warranty Service
To obtain warranty service from Qlink Wireless for your Mobile Device, contact Customer Support by dialing *611 from your Qlink phone or calling 1-855-754-6543. Suppose your problem cannot be resolved over the phone. In that case, our Qlink Wireless technicians will provide you with an RMA number, which you will use to send your phone to the designated Qlink Lifeline Service Center for replacement, at Qlink Wirelesses discretion.
Why does a replacement phone cost $25?
The QLink mission is to ease your mind and your budget by providing you a high-quality phone. The smartphone model we send it out for replacement orders is a Qlink Wireless Standard phone. It will be packed with sums of upgraded characteristics and has a value of $75.
Lifeline should make your life dull stressful, and that's why we are more than happy to give you a replacement smart device for a discounted price of $25. To make this $25 price even more important to you, all replacement cellphones come with 30 days of FREE unlimited talk and 1GB of free Data. A discount of $25 allows you to:
Maintain our ability to give you the free Lifeline service you need.
Maintain our engagement in keeping your mobile phone expenses as low as possible.
Qlink wireless connecting with all over the nations. This is more than just a slogan, and it's a commitment we take very precariously. Safe and reliable mobile phone entre is a right that everyone deserves, insensitive to income. We know you like and take care of your smartphone, but sometimes accidents happen conversely, can't be avoided. We, at Qlink Wireless, understand, want to make sure you can stay connected.
Qlink Lost or Stolen Phone Replacement Policies
Qlink wireless is a provider of the Lifeline Assistance Program that enables people who can't afford phones to receive free and affordable phones. However, they don't provide a replacement free of charge for a Qlink Wireless lost phone. Usually, you will be required to pay a certain standard replacement fee for Lifeline phones. This means that you should contact qlink to get the latest phone replacement charges as soon as the loss occurs. 
Furthermore, it is important to know that Lifeline will not be accountable for any usage changes that will occur before you notify them. So, to avoid extra charges that may be caused by unauthorized persons, make sure you inform the provider immediately you realize the phone is lost. To establish the loss, you may be asked by the company representative to shed light on the events leading to the loss to allow investigations.
Qlink may provide you with a new plan on the condition that they establish that the phone got lost within two weeks after you received it. But if the loss occurred after two weeks, then you'll have to pay the standard replacement charges. 
To contact qlink about your stolen or lost phone, send them an email through [email protected] or call them at 855-754-6543. Never forget to include your phone number, enrollment ID, and your name in the subject section available in the letter.
For more on replacing or upgrading your phone, check out our article, QLink Wireless Phone Upgrade Free.
Bring Your Own Phone
Just like everyone, you have a unique taste of most of the items that you use. After using a certain smartphone for some time, your love for it can be overwhelming any anyone trying to stop you from using it is disappointing. Well, you will be glad to find out that Qlink Wireless enables you to use your phone with the network. So, can you bring your own phone to qlink? Yes, that's possible. Bringing your own phone enables you to benefit from their services as you use your old phone or any phone of your choice.
However, you need to make sure that your preferred phone is fully compatible with qlink. Through their (BYOP) bring your own phone program. This means that you can be able to connect on qlink with your parents, colleagues, and friends. If you are planning to use your own phone with Qlink then here are some of the things that you need to do. The good thing is that the procedure is quite simple and even beginners can complete on their own.
a) Check Compatibility
First, you need to ensure that your phone is compatible with Qlink. One of the reliable ways to do this is to enter the phone's IMEI/MEID/ESN. This is a simple way to check the compatibility of your device with the provider's network. You can also check from the master list of devices that are compatible with Qlink on their website.
b) Receive your free SIM card
If you have confirmed that your device is compatible with qlink then getting a sim card that enables you to stay connected is the next step. You can opt to connect to qlink remotely or wait for a package containing the SIM card from the company free of charge through the mail. Once you get the sim card, switch with your old sim card.
c) Activate your phone
After finding the size that fits into your phone, insert the sim card and reset its network before you begin activation. This process is a must even if you are using your old sim card. Once the device is activated you can now enjoy a connection to the qlink network.
Will I need a new SIM card for my phone if I bring it to QLink?
If you already have a SIM card in the smart device you plan to bring to QLink, and you will have to enter its last 4 digits to see if it's cooperative with our network. If you can't obtain the SIM number, check out our guides to find your Android's SIM card number, or find your iPhone's SIM card number.
Further, if your current SIM card is compatible, you need to activate your phone to start enjoying free service for life. Whatever, If your existing SIM card isn't consistent, you'll require to verify your address so we can assign you a free SIM card kit without any shipping or activation fees.
After you receive the kit, follow our instructions on inserting the new card into your smartphone and then get your phone activated!
Can I Change My Qlink Phone Number?
Changing your Qlink Wireless lost phone number from the lost phone is also possible. All you need to do is to follow the instructions given and the right procedure. There are only two easy steps to follow; Pay $5 to facilitate the process, you then have to call the qlink wireless customer service provider. The payment is to facilitate the process and for the service. 
You can also transfer your existing number to a qlink wireless network. For a smooth transition, ensure you have the following; existing phone number, account number, the account number from your previous provider, password from the existing account, name, and address as in the existing provider. Be sure to provide the right information to avoid any error or delay. 
Sometimes, you may experience data connectivity problems with a new phone. This simple procedure should solve the issues:
Android
Tap phone icon from the home screen
Dial ##72786#
Click  'Yes'
IT will shut down and then restart 
Click 'yes' to accept updates if prompted
It will restart once al the update has been installed
Confirm the activation by dialing 305-260-6232
You should perform a manual update if the test fails
iPhone
Click on the phone icon from your screen menu
Dial ##873283#
To start updates, click the green icon followed by 'OK'
Click 'OK' once the update is done
Dial 305-260-6232 to confirm the activation
Perform the network rest if the test fails.
Purchasing additional voice minutes and data
Your Qlink Wireless phone will only operate when you have minutes available on the Qlink Wireless phone except for emergency services (911) and Customer care Support (611), which will be available even if you run out of mins. If you run out of your monthly portion of airtime, you may purchase extra minutes and Data for your phone by clicking here.
Besides, you may also call for customer care Support to add minutes at 1-855-754-6543. Each purchase involves a set number of voice minutes and data for a certain amount of service days that start to run from the date you add obtained voice minutes or data to your Qlink Wireless phone. Qlink Wireless reserves the right to add, adjust, modify, or eliminate bonus voice minutes and Data at any time at its discretion.
Qlink Wireless customers may buy voice minutes and Data at very competitive rates. Qlink Wireless reserves the right to adjust its minute frequencies at any time at its sole discretion. You may also call Customer Care Support to add minutes at 1-855-754-6543.
Each purchase comprises a set number of voice minutes and data for a certain amount of service days that begin to move from the date you add purchased voice minutes or data to your Qlink Wireless phone. Qlink Wireless reserves the right to add, modify, adjust, or eliminate bonus voice minutes and data at any time at its discretion.
Qlink Wireless customers may purchase voice minutes and Data at very contentious rates. Qlink Wireless reserves the right to modify its minute rates at any time at its discretion. Qlink Wireless offers to its customers in separate states the following extra voice minute and Data purchases, which are subject to change at any time.
The rate for other acquisitions available to you in your country may be different. Please check the QLINK Wireless website to view the rate for additional purchases available in your state.
Additional Minutes for Talk
Amount of minute: Unlimited Minutes
Service Days: 1days or 30days
Cost: $1 or $5
Additional Data
Amount of data: 200 MB or 1 GB, 2 GB, 4 GB, 5 GB, and unlimited data plan
Service Days: 30, 30, 30, 90, 90, and 30 days.
Cost: $1, $5, $10, $20, $25, and $25.
Data Bundles with Unlimited Talk and Text
1. Amount of data, minutes, or text
High-Speed Data Upgrade
Unlimited Minutes
Unlimited Text
Service Days: 30
Cost: $3
2. Amount of data, minutes, or text :
1 GB
Unlimited Minutes
Unlimited Text
Service Days: 30
Cost: $5
3. Amount of data, minutes, or text:
2 GB
Unlimited Minutes
Unlimited Text
Service Days: 30
Cost: $10
4. Amount of data, minutes, or text:
4 GB
Unlimited Minutes
Unlimited Text
Service DAYS 30
Cost: $20
5. Amount of data, minutes, or text:
5 GB
Unlimited Minutes
Unlimited Text
Service DAYS 30
Cost: $25
6. Amount of data, minutes, or text:
Unlimited Data
Unlimited Minutes
Unlimited Text
Service DAYS 30
Cost: $30
Can I find my friend's lost Qlink phone with my Android?
Losing a Qlink smartphone can be quite stressful but there is a way for you to locate the device in case it is lost. With new technologies in place, you can also erase data on your Qlink lost phone, call the phone remotely and perform other tasks in efforts to retrieve the phone.
One known company that can help you find your device is Google. Google offers an app called "Find my device" which can be set-up in both Android and IOS devices. If your friend has lost a Qlink phone but has the Find my device app, you can locate the phone easily. However, this does not give accurate geo-location of the device but it gives other benefits like;
Displays a message on the screen in case you report to Google that the device is lost
You can call the lost phone from your friends Android device and the phone will ring even if it is in silent mode
You can lock the phone or erase all data.
However, for you to use these services, the Qlink wireless free phone should be;
Connected to WIFI or data
The location should be on
Should be signed in to a google account
It should be on
So, make sure you install the "Find my device" app and use remote location services to find the phone
How to get my friend's Qlink wireless lost phone?
New tech always pops up in the market to help people solve several problems. One common problem is people losing their devices and it becomes hard to find it since there is no new tech to achieve this. There may be some cool tech to help you find the device, but it may belong to some Government Organization or it is paid for.
However, over the past few years, things have changed greatly. You can easily find a Qlink lost phone with geo-location tracking abilities with the aid of Google maps. However for this to work, the device should be connected to a wireless network that has internet access.
If it is connected to the network, you can use several apps and tools to help you locate the device with the help of your friend's phone, laptop or tablet;
Google Home- The google home device can help you show your recent activities and your last location on where the device was used.
Family locator
Google find my device
Prey anti-theft
Google find my device
All these apps are great to help you find your friend's lost phone but the major con is that the lost device should have all these apps pre-installed.
Where can we find Qlink wireless free government cell phones?
Free Government phones have become easy to access with the rise of new lifeline providers in the tech world. One stunning service provider is Qlink wireless.
Qlink wireless is a lifeline provider that offers free Government phones and plans to eligible customers. One good thing about this service provider is that it offers nationwide coverage all thanks to major standard service providers.
You can qualify for the free phone through participation in lifeline assistance programs like SNAP, housing assistance or more. Another way to qualify is through income whereby if your income is below 135% of the federal poverty guidelines, you can easily have access to a free government phone.
Here are the steps to take if you want a free Qlink smartphone;
Step 1: Check eligibility
You can check for eligibility from qlink wireless website. If you qualify, then you can proceed to fill up the application form.
Step 2: Proof eligibility
Step 3: Wait for approval
Step 4: Collect the phone
All these steps can be done directly from their website or a free government phone stand near you.
How to upgrade my Qlink wireless phone in 2020?
Using an old phone can be very tiresome since everything on the device may become outdated with technology trends. If you have an old device especially one that has an android version of 5 and below, there may be some apps that stopped working under that version and it may be quite stressful.
However, if you have a Qlink smartphone, you can do an upgrade process in a very simple way. However, you should be ready to incur some costs on the new device you are going to upgrade to.
Below is what you need to know to get started;
You need to have an account on the member's area section at Qlink's website
You need to be an active user of Qlink free phone and plan services.
If you have fulfilled the terms mentioned above, then the next step is to simply visit their online store and choose a phone. There are many phones you can go for and some include;
Does Qlink Wireless offer free touch screen Government phone?
In the current evolving digital era, phones without cameras or the internet are becoming obsolete. In the past, if you were to go for a free phone, in most cases, you would be given a free flip phone with limited features.
This has drastically changed with regards to the new FCC policies in place and also a lot of activities are being taken to digital platforms i.e. online shopping.
If you are looking for a free touchscreen government phone, then Qlink may be the best option for you. Qlink offers smartphones and at no point will you apply for a free government phone and instead be offered with a low budget, no internet, and camera phone.
Some of the brands your free phone is likely to come from include;
Samsung
Nokia
HTC
NUU
ZTE and many more
You can apply for the free smartphone from on their website and local store.
How do homeless people get a smartphone from Qlink Wireless?
Federal communications commission has always gone a step further to ensure that homeless people have access to a free touchscreen phone. The process is very simple and beneficial too.
People who are homeless and those who are of low income can have access to a phone is very simple steps below;
Check if you are eligible- you can do this from their website or a Qlink stand near you
Proof eligibility- Income documents, documents to show participation in lifeline assistance services and w-2 forms are required.
Application approval- Once you have submitted your application, you may have to wait for 10 days at the maximum for approval.
Collecting your free phone- You can collect the free Government phone at their retail store or wait for them to ship it to your homestead.
If you are homeless, the government also offers shelter services in their national housing assistance program.
Why do homeless people have smartphones?
A phone is an essential device for communication purposes. Even 5-year-old kids have access to a smartphone and this shows us how a phone is an important device to everyone.
A phone can serve you in the following ways;
Communication between friends and family.
An educational platform which you can benefit from by various e-learning platforms which are for free and some are catered for by the government
Learning on current affairs- The phone gives you vast resources of news in various forms like videos, images and readable formats.
Job searching- Jobs are being posted on several platforms like LinkedIn, indeed.com, and many more platforms. You can easily get a job based on your education background and skills
For eligibility you need to have participated in Federal assistance programs like;
Supplemental security income
Medicaid
Tribally administrative Temporary Assistance for needy families
Food distribution programs on Indian reservations
Veterans pensions and survivor's benefit
Bureau of Indian Affairs General Assistance
You can also qualify if your income is below 135% of the federal poverty level guidelines. Being Homeless should not limit you from accessing a smartphone and Qlink may be the right platform for you if you want a free phone and plan.
Is there any way to locate my friend's lost Qlink wireless Android mobile?
Location services are accessible to all smartphones through a feature called GPS. These services help you find a location you intend to go to but you do not know the right address.
Despite claims that service providers are tracking your location and use it for the wrong purposes, the tracking features can be very beneficial when you lose your phone.
You can locate your friend's lost phone by using several platforms and apps in Very simple steps. Earlier in the article, we talked on the platforms you can use and other ways in which you can locate the device.
However, to go a step further, you can contact Qlink wireless to help you in tracking the device. If your phone is stolen and the reset everything, you can still get tracking services through your phone's IMEI number. The IMEI is a serial number that identifies your phone and it can't be changed even if the phone's data is erased.
If you or your friend values your phone so much, you can contact Qlink wireless and notify them of the lost device. They may work with relevant authorities to ensure you get your device at a fast rate.
How to forward calls and texts from a Qlink lost phone?
The call forwarding feature is now available on Qlink smartphones and also other devices without internet access. This forwarding feature allows users to receive calls and texts from another device.
It is most reliable in case you have lost your phone and ran out of options to track it. However, the major con is that once you activate this feature, you will not get incoming calls and text to your number but rather they will be forwarded to the number you designated them to.
Also, the calls and texts cannot be forwarded to an international number according to the terms and policies set in place.
To activate the process, simply follow the following steps;
Dial *72
Enter phone number and area code in which you want to forward the calls to
Get the confirmation tone to approve the number in which the calls will be forwarded
Start receiving calls from the other number.
You can also deactivate the service by simply following the steps below;
Dial *72 and select call and text to be sent to your phone
You'll receive a notification regarding calls and texts to be sent directly to your phone.
How to cancel my Qlink Wireless account?
Many factors can spearhead the cancelation of your plan with Qlink wireless. Qlink may also opt you out of their services if you violate their terms of service and in a few cases, you may have to face the Jury.
Factors that may lead you to cancel the Qlink wireless services include;
You do not qualify for re-certification- After one year of using their services, you need to re-certify with them to prove that you are still eligible for their services. If you do not qualify, you should cancel your plan
Switching service providers- You may be wanting to switch from Qlink to another service provider. This will force you to cancel your services with Qlink.
The factors mentioned above are the common things that make people cancel their services. Others may include poor network coverage, or they just want to cancel it.
Do you have to pay termination fees? No. Qlink offers free government phones and plans with no contract attachment to them. This means you can always cancel your plan with them and never get top pay any dime.
To cancel their services, simply call customer care via 1-855-754-6543 and they will guide you on the cancellation process. If you wish to rejoin the network, you may have to contact the number again and you will start the application process again.
Conclusion
Although the replacement process of a qlink wireless lost phone can be hectic, it doesn't have to give you a hard time. Equipping yourself with the information provided in this guide will help you out if you find yourself in such a situation.
Hopefully, this guide has helped you with all the necessary information to help you get a new phone and stay connected with your friends and family.