Is Xfinity Mobile Bring Your Own Device Worthy?
Hello there! Are you looking for a service provider that offers the best deals when it comes to bring your own devices? Well look no further because Xfinity is here for you. Xfinity is known best for offering cable internet and about 40% of the US population use their services. However, they are also active in the telecommunications sector whereby they offer talk, text and data units at large. Also, they have made major advancements in terms of bringing your own device at Xfinity.
After a one year of proposing bring your own device for android phones, you can now bring your android devices to their network. The company used to accept only iPhone devices but as of now you can bring your Android device if it is compatible. Xfinity uses Verizon wireless network which is acknowledged to offer the best nationwide coverage across the country. The company also offers very affordable prices on their plans and phone accessories.
Xfinity also has mobile hotspot across town centers hence you do not have to use your data all the time. If you are using Xfinity cable for internet, you can testify that their services are impressive. This article tends to give you full info regarding how to bring your own device to this network. The good thing about Xfinity is that there is no charge for people who plan to bring their own devices. So, read ahead to learn more on the pros and cons of BYOP and the general information regarding BYOP at Xfinity.
Who qualifies for Bring your own device at Xfinity?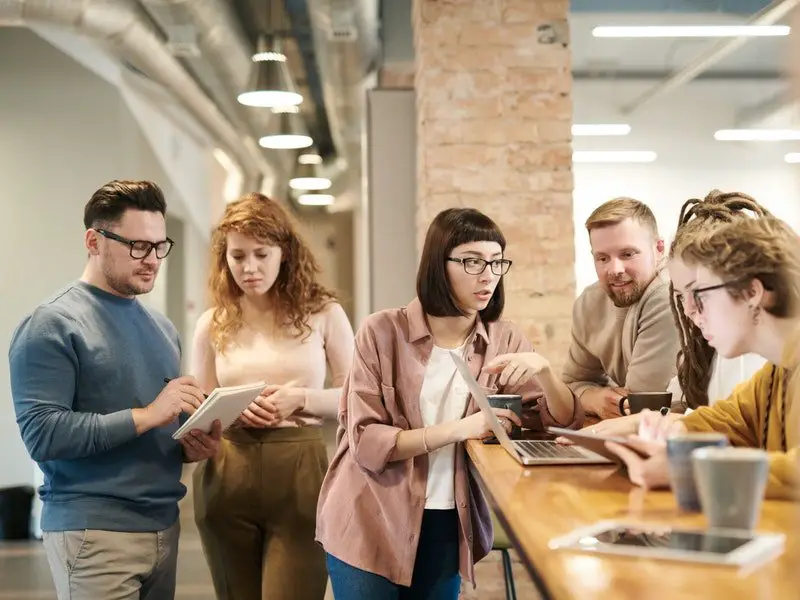 Not everyone qualifies for bring your own device at Xfinity which also applies to Xfinity cable for families with low income. There are some terms and policies that Xfinity has outlined in their website.
For status, your device should be unlocked. By unlocked it means the device should not be limited to a single service provider.
Secondly, the phone should never have been stolen or lost. Lost or stolen phones do not bring a sense of assuarity to Xfinity that the phone belongs to you.
Third, the phone should be domestically manufactured. Internationally made phones are not accepted to their network.
These are some of the terms and conditions for you to bring your own device. You should also check out some reviews and community forums to learn more on other necessities.
Recommended Article:
Best Free Government Smartphones
How to Replace A Qlink Wireless Lost Phone
Verizon Wireless Free Government phone
Can I also port my number to Xfinity?
Xfinity does not only allow bring your own phone program, but you can also port your number locally as authorized by the Government. Porting your number is very simple if you are eligible. The requirements for one to achieve this process involves the following;
The phone number should not be deactivated
You should provide written consent that you have allowed number porting at Xfinity.
There should be no cases of PIC applied to your phone number (A situation where your phone number is frozen due to certain circumstances bearing your account from the SP)
If you meet these conditions the porting process will begin and it may take up to 5 days. Luckily at Xfinity, there are no charges for porting. However, make sure to consult your previous service provider to learn on the early termination fees.
Which devices are allowed for BYOP at Xfinity?
In the pasty only iPhones were able to undergo BYOP at their network. This has changes and as of 2021, you can bring selected Android devices to this network. For iPhones, only iPhones starting from iPhone SE are allowed. Other devices lower than this version will not work in this network.
Android phones are preselected, and they include the following;
Samsung Galaxy Note 8 and Note 9 and 10
All Samsung devices starting from S8 to S10e
Comcast is always working to inept new devices in the BYOP program. So, make sure to check out their website to learn more on which devices are compatible.
What to do if your device is unlocked
At the point you are checking on phone compatibility, you may be surprised to realize that your device is unlocked. If the phone is unlocked, try out buying an unlocking key or you can pay off the device from your previous service provider for it to be unlocked.
How to bring your device to Xfinity-Step by step guide
Step 1-Chewck phone compatibility
Contact customer care to learn more on compatible devices. You can also visit a store and a customer care assistant will be able to help you in setting up the device
Step 2- Choose a phone plan
There are two phone plans which you can choose from at Xfinity.
By the Gig plan Offers you a selected amount of shared data across all your sim cards. The plan starts at $12 for 1 GB per month and you can advance up to 10 GB
Unlimited plan gives you unlimited everything from talk, text and data at only $45 per line per month
Step 3- Activate the device: Activation can be done by downloading Xfinity app from play store and opening your account. After that you will see the prompt to activate your account then follow the onscreen instructions to achieve this.
Pros and cons of Bring your own device at Xfinity
Below are some of the benefits and disadvantages of BYOP at Xfinity
PROS
There is no activation fee
You can port your number of free
The plans are very affordable
They use Verizon wireless network which offers nationwide coverage
CONS
A few mobile hotspot centers are located within a town
Video streaming is limited to SD
There is downtime with the unlimited data plan
Final Verdict
Xfinity is an ideal MVNO for people looking for the best network and affordable plans. A research done by Michael Saves shows that you can save up to $180 in 12 months with Xfinity. Also, you do not need to have a cable or phone to get internet since they have mobile hotspot centers strategically located in every town. Many people I their community forums are impressed with their services so I would recommend you join this network and save big today!