Can You Bring Your Own Phone To Qlink?
Every individual has his/her unique taste and choice. Just like most of the items we use or interact with, a smartphone can also be personal. Everyone has their model of phone they prefer most just like a car that they're crazily in love with. The problem is that some of our most preferred models might lack some outstanding essential features. So, can you bring your own phone to qlink? If this is the question that's bothering you, don't worry. We are here not only to give you the answer but also to provide you with all the necessary information as well as to guide you. 
Yes, you can bring your preferred phone provided that its compatible with qlink. Qlink has a special program referred to as bring our phone program abbreviated as BYOP. This wonderful service gives qlink wireless customers a great chance to connect their most preferred phone (not provided) to connect with qlink. This a real good deal, gone are the days when you would wonder between choosing free services and keeping your most favorite phone. 
Why You Should Bring Your Own Phone to Qlink 
It hurts to part ways with the most loved one, and it could be a very daring sacrifice. It's true that qlink is offering comfort with their amazing free services and this has been for those with phones that have sign up feature. No one would reject being helped to carry a heavy load. Even though the services are free, some customers are forced to part ways with their smartphones that they really love and very conversant with.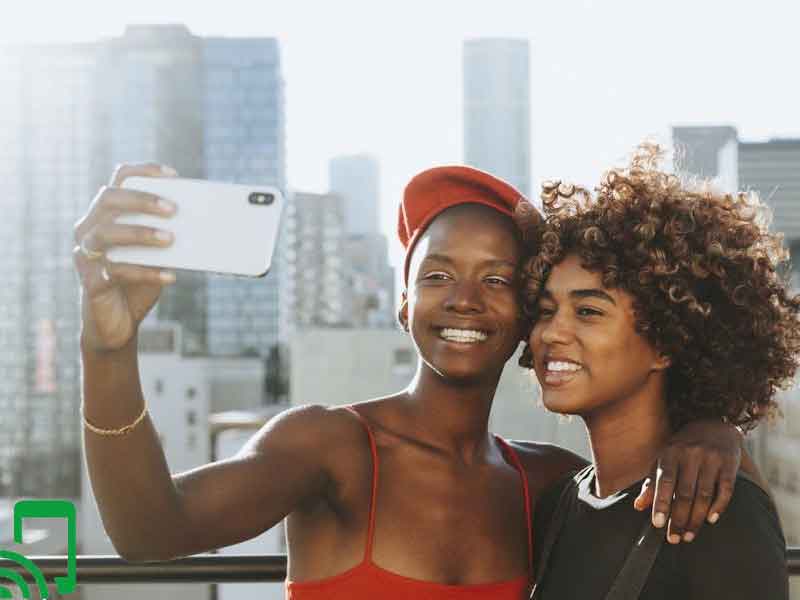 Qlink through BYOP has suitable for those who have phones that they love and would want to enjoy the free services that they would get if they had free qlink smartphones. This program also allows you as customer to keep your number as you enjoy free monthly data and minutes. The simple reason why you should consider bringing your own phone is that you'll get all the free services in your most preferred phone that you're familiar with and would not wish to sacrifice. 
You May like to Read:
Qlink, how to bring your own phone
To bring your own phone into qlink, you need to follow three simple steps. The procedure does not require rocket science. Here is what you need to do;
a) Check Compatibility
The first move is to check whether your device is compatible with the wireless service provider. There might be a thousand ways to do this, but the most effective way is to enter your device's IMEI/ESN/MEID. This is the surest and simplest way to check your phone's eligibility. If you encounter a problem identifying these codes, you can check out for the right guide to keep you on the right track.
Note that the procedure for android may differ from that of iPhone. You can also check out for the most eligible devices from 'master list of compatible devices.  But keep in mind that not all smartphones are compatible with qlink. 
b) Receive your free SIM card (if you need it)
After checking for compatibility and you've confirmed that your device is eligible, proceed to the next step which is to help you get connected. You can do this in either of the two ways. The company can send the SIM card kit, which is free via mail, or you can connect with them remotely.
After receiving the new SIM card, switch off your phone then remove the old sim card. You'll be provided with templates of how your sim card should look like. Choose the one that suits you. 
c) Activate your phone
Once you've identified the right size of the SIM card that you need, insert it into your phone.  Reset your phone's network before staring the process of activation. This process is a must whether you acquired a new SIM card or not. Just as simple as that, your phone is now connected to qlink network. You may consider backing up your data before starting the process.
How to Get Started After Bringing Your Phone To Qlink Wireless
To connect with Qlink Wireless Network, you need to follow the procedures below to ensure that your phone is fully compatible with the qlink network. However, you should note that the procedure can be phone specific.
How to get started with android
Click on the green icon on the home screen
Dial ##72786#
Click on the green icon followed by ok
Click ok upon the completion of the update
Dial 305-260-6232 to test and confirm that it's now active
Perform network reset in case it fails
How to network reset
Enable mobile data (go to setting and then mobile data)
Switch it on if it's off and the color should change to green
Go to settings then go to system updates. Click on update. It will restart after updates.
Call 305-260-6232 to confirm the activation
How to get started with iPhone
Click on the green icon on the home screen
Dial ##8732833#
Click on the green icon followed by ok
Click ok upon the completion of the update
Dial 305-260-6232 to test and confirm that it's now active
Perform network reset in case it fails
How to network reset
Turn on mobile data by going to settings
Perform a network reset by going to settings> general> reset> network reset. 
Enter password if prompted
Tap on the green icon on your home screen
Dial ##873283# then tap green icon followed by OK
Call 305-260-6232 to test and verify if the activation is successful.
Bottom Line
It is advisable that you first contact qlink support before you start the process. Reaching out them is very easy, you can live chat with them, place a call or visit their website. 
However, these services are available in some states only. To find out if they are available in your state, you need to check if your state is included by entering the zip code.
If your phone is compatible, then you can enjoy the convenience you get when you bring your own phone to qlink. You get to use your favorite for and still get to enjoy amazing plans provided only at qlink.