Top 5 Amplified Phones For Severe Hearing Loss
As of 2019, around 5% of the world's population has hearing-impaired issues. Due to this developing factor, there has come the need to develop Amplified phones for severe hearing loss, which is quite a big issue for many people. These telephones for hearing impaired come with a vast array of features that you are likely to enjoy, and it is also very beneficial to the one likely to use it.
Generally, smartphones can also be a good phone for those with hearing loss, but there is a need for special phones like Panasonic, which resemble the landline phones hence quite efficient. With the development of such telephones, (clarity phones for hearing impaired) people who have hearing loss have become less depressed since they can communicate with friends and family efficiently without any trouble and they maintain a strong connection with them.
First, the Amplified phones allow the user to turn up the volume hence hearing efficiently. Increasing the volume is quite modified as compared to High-end smartphones. Also, the devices have hearing aids for people who have serious cases for hearing loss. Below is detailed info of what the Amplified phones for severe hearing loss entail.
Features of a hearing-impaired phone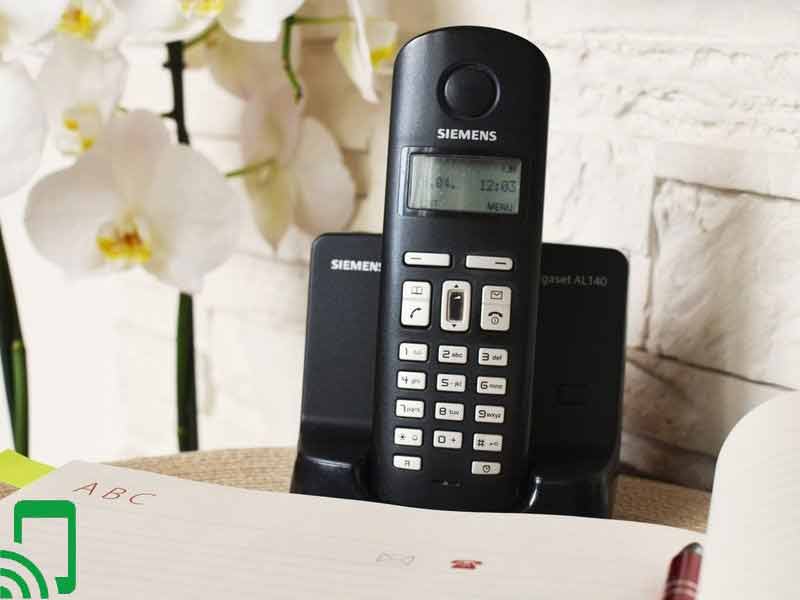 If you are using a landline Amplified phone, then it has a feature called the Caller ID. The caller ID gives the user an easier way to access numbers; hence, he or she does not have to type the number all the time when they want to make a call. Also, The devices with caller ID may have other extra features like backlit keypads for efficient usage in the dark.
There are also versions of the phone whereby the user gets a headset, and in some cases, the devices may come with emergency buttons. Another feature is the ability to confirm that you have hung up correctly to avoid extra costs.
Another amazing feature is the Ringers whereby there is an excellent way of hearing the phone ring. The amplified phones have advanced settings to allow the user to turn the volume up to avoid a missed call efficiently.  Also, other devices have visual indicators making the owner see and hear that a phone call is being made. The good part is that the impaired phone rings like an Alarm continuously.
Portable amplifiers are very vital, especially to those moving from one place to another. This is a separate device which increases the volume of the ringtone in a landline or a normal mobile phone.
Types of hearing loss
Before purchasing an amplified phone, ensure to have prior knowledge on the degree of hearing loss that one may have.  There are three types of hearing loss, and they entail the following:
Mild hearing loss: This is a situation where a person will find a conversation clearly, but the sound may be odd since the sound they hear are in line with "f" and "th" and can be difficult to translate. But generally, if you have the mild hearing loss conditions, you will only be able to hear voices between 26 and 40 decibels.
Moderate hearing loss: This is whereby people constantly ask you to repeat a statement which you have made through a phone call and other related conversations. For these people, they are likely to hear sounds between 40 and 70 decibels.
Severe hearing loss: This is one of the most crucial cases of hearing loss where one uses hearing aids regularly to interpret a message effectively. For such people, they can hear sounds between 70 and 90 decibels. Phones for such people have been displayed below, and you can check them out in Amazon.
To know which phone you should go for, ensure to talk to a professional who will guide you on the decibels of the phone and also other factors. There are cases of seniors who have severe hearing loss, which may affect their memory. Ensure to get them a phone which will save numbers so that they won't have to go to a directory or type a phone number if they wish to make a phone call.
The 5 best phones for severe hearing loss
1) Clarity XLC3.4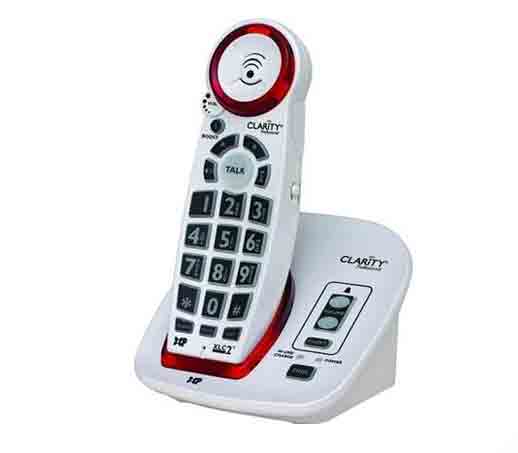 This is so far the best device to go for if you have a problem with hearing loss as of 2019. The XLC3.4+ is quite loud and easy to use. Also, it is quite light to carry around compared to similar brands which a senior mostly may find problems to carry it around. The device uses a cordless phone featuring up to 50 decibels of DCP (Digital Clarity Power).
The device also supports display whereby other devices are planning to implement. It also has a rechargeable battery, and when you purchase the device, you get a belt clip, power adopter and a wall bracket. To use the device efficiently, ensure it is mounted on a wall or placed on a table-top. The caller IDS memory can also hold 40 names and numbers without any issues.
PROS
It has ample Caller ID memory
Display capabilities are enabled
The user is assured of quality sound
Clarity has a good rating
The device has a sleek and cool design
CONS
The battery is not that long-lasting
2) Panasonic Amplified Cordless Phone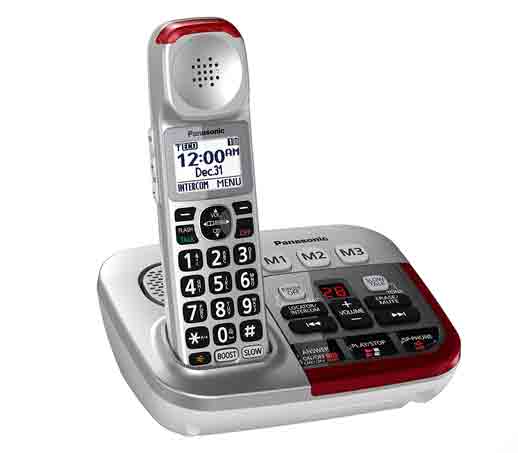 Panasonic is known to give quality audio capabilities when it comes to making speakers. When it comes to making phones for the hearing impaired, Panasonic has always done its best to be at per with platforms like Clarity. First, the device has a distinct shape and design. It has a LED visual ringer also to aid those who have both visual and hearing problems. The cordless phone comes with a power backup, 250 number call logs, a caller ID and other usual accessories found in a cellphone.
PROS
Effective noise cancellation
Has a backlit LCD
Large ample display
It has a power backup
CONS
3) Clear Sounds CSC500 Amplified Landline Phone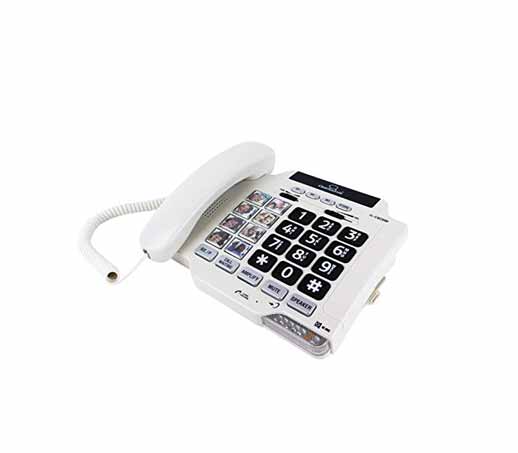 This is one of the best-amplified phones for hearing impaired people. It is also quite efficient for people who have memory problems. This is because one can program numbers which will enable seniors to use the device efficiently without redialing the numbers of the people you would like to call. Generally, the device has normal features as compared to other Hearing impaired phones.
It comes with a simple setup and also the display is large and very visible.  Also, when it comes to the audio part, many people have given the company a five-star rating since it is of high quality. The problem comes about with programming of numbers. Some devices tend to lose numbers after some time.
PROS
The device has a sleek design
It is easy to move around
Presence of Tone controller
Large keypads
You get 1 year warranty
CONS
Not suitable for extremely severe hearing loss due to not exceeding 50 decibels
4) Vtech LS6425-3 Cordless Phone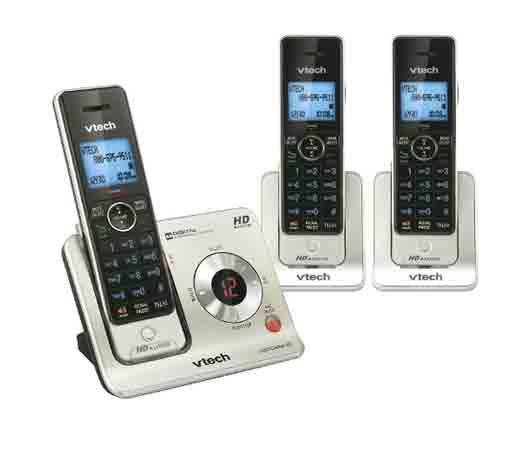 Vtech LS6425-3 Cordless Phone has an amazing user interface which is very efficient for the hearing impaired and also people with mental issues. It has a typical landline phone design, but it also comes with amazing accessories like a headset jack, which is hearing aid compatible. The buttons are also quite large and very visible to people who have poor eyesight.
Unlike other devices which save numbers for only a week, Amplicom can save a number for up to 200 names and numbers. It has 3 one-Touch memory buttons; hence, it is very efficient to use.
PROS
It has a higher visual indicator and talking Caller ID
Comes with a headset jack
Presence of Tone controller
Easy to boot up
The device can store up to 200 numbers for a long time
CONS
The calling frequencies my not be efficient in a rural area
5) Geemarc Ultra Amplified Corded Telephone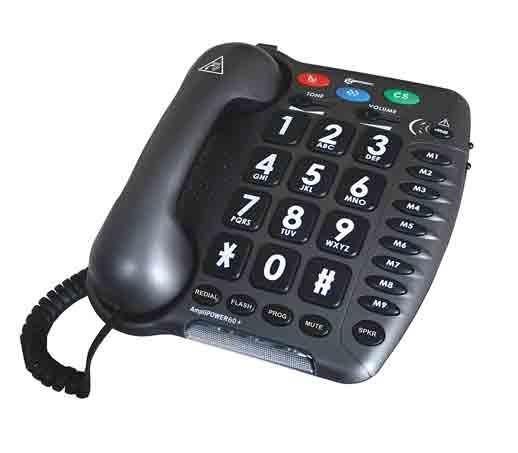 With its price in Amazon, you are assured of getting a quality device. It has more complex capabilities and extra accessories that come with it as compared to other hearing impaired phones. It has a simple display layout that shows the time, a number of calls made, and missed calls. It also comes with two waterproof battery-powered transmitters.
Also, when you get this device, the user will not be dependent on someone to make calls for him or her. It is quite easy to use and interpret. It also reduces the anxiety of people who live alone. You also get a one year warranty and 6-speed dial buttons.
PROS
Hearing aid compatible
It comes with a warranty
Has battery-powered transmitters
It also has Emergency dial buttons
Presence of a Light Ring Flasher
CONS
Heavy to move around with
Bottom line
Amplified phones are quite essential for many people who have hearing problems. However, with time, there may be the development of smartphones, which will do great help to such people. They can be able to surf the internet and also make call conversations. However, it may not be a good idea for the seniors since the hearing conditions mostly affect them.
You may also have a friend who is affected by hearing loss, and you can refer him or her to a specialist. Ensure to purchase a phone that matches with the decibels which the person is likely to hear.