The 10 Best Prepaid Cell Phone Plans Unlimited
How can I reduce my monthly cell phone bill? Well, one of the best ways of cutting cost is by getting a prepaid wireless service. This is because you won't have to spend first, then pay. Instead, you pay before using the service, so there is no temptation to overuse. However, with the challenge when looking for the best prepaid cell phone plans unlimited is that many companies are offering the service and picking one of them can be difficult. But this is exactly why we are here for you; to help you make an informed decision using the least time possible.
When looking for your next phone plan; high flexibility, no credit check, low cost, and no contract are among the many reasons why you should consider a prepaid phone plan. Luckily, there are lots of options available for you to choose from, and you can now get a free cell phone service for life unlimited everything.
If you are yet to decide on which plan will work well for you, then let's find you one of the best unlimited prepaid cell phone plans from our list.
Top 10 Prepaid Cell Phone Plans Unlimited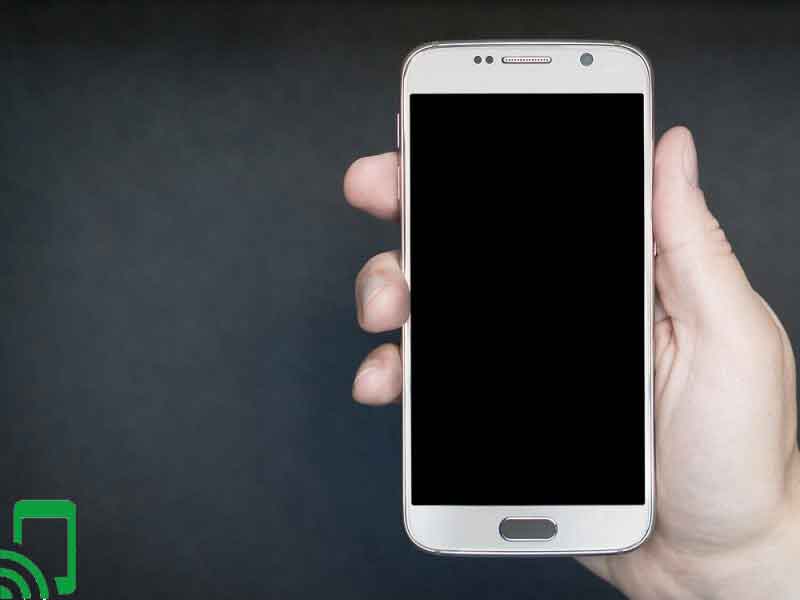 1. Metro by T-mobile
This cell phone plan comes with great features for both families and singles. One of the top reasons why this plan is preferred is due to its overall rates, which are super affordable and friendly for all prepaid users. Users have different plan choices to choose from depending on each one's needs. For example, you can get a 4-line unlimited plan which goes for only $120 per month or picks 2  lines for as low as $80 per month. (MetroPCS Phones and plans) Even better; you get unlimited talk, data, and texts. It also includes cheaper offers for families or singles, which goes for $30 and entails unlimited text, talk, and 2GB data.
Depending on the package, the plan may include Wi-Fi calling, 4G speed  mobile hotspot connectivity, and excellent range coverage thanks to its parent company's coast-to-coast network. What about payment? As a prepaid subscriber, you can pay the full price to buy the plan which can work best on your smartphone, or if you wish, you can just connect your phone  to your Metro line and the services will be the same.
2. GoSmart Mobile
For unlimited text, talk, and web, this is one of the best prepaid cell phone plans unlimited to consider. They have some of the most exciting and affordable programs in the mobile prepaid plans market. The carrier has gone ahead to introduce a new offer that goes for $30 per month, and it comes with unlimited data text and talk time. The other feature in which GoSmart differentiates itself from other providers is its amazing data system. Although data is unlimited, it is not fully unlimited. Subscribers can get up to 1 GB out of 3G data per month, but once the 1GB is over, they will go to using it to 2G speeds.
The best part, however, is that network buffs are rare even in the instance of 2G speeds. Each GoSmart plan entails an unlimited 4G access to Facebook, and considering how many people are on Facebook, this feature is a lifesaver. It is super beneficial to those who love spending time on Facebook, be it for fun or business. If you love watching funny videos on the platform and uploading photos, then this plan is ideal for you since these two activities can intensively consume data.
3. T-mobile Unlimited Plan
This prepaid plan has become a great competitor in the space and an excellent choice for individuals looking for a single service line. It offers unlimited text, talk, and up to 10GB 4LTE data at only 50 dollars per month. Also, customers have a range of T-Mobile plans to choose from, based on what works best or their needs. There is the Simply Prepaid which allows you to bring your device or buy one directly from the provider. The most exciting part, however, is when you sign up with autopay each month and watch your rates drop by an additional 5 dollars; thus, your adjusted monthly payment becomes only 35 dollars per month.
The other plan goes for $50 per month and comes with unlimited mobile hotspot plans connectivity. With autopay, the rate drops to $47 per month. They also have an international plan that goes for $15, which provides unlimited calling to a range of more than 60 countries and you can also pay an additional $5 to get international roaming in Canada and Mexico. You can directly connect the T-Mobile device to your phone, and the services will be the same. Depending on your budget and other needs, you will have numerous options to choose from which include T-Mobile essentials, T-Mobile Magenta, and T-Mobile Magenta Plus.
4. Boost Mobile Unlimited Plan
If you are after unlimited data and a range of other benefits, this is precisely what you need. With Boost Mobile plan, you are bound to forget about contracts and expensive pricing, giving you a chance to enjoy unlimited talk, text, and data for the entire family. You get a range of plans to choose from depending on your specific needs and budget. The unlimited data, text, and talk plans go for as low as 50 dollars for single lines and 110 dollars for families of three, per month. What's better? With unlimited data, subscribers get to enjoy mobile-optimized streaming, which means there is no buffering when streaming videos and uploading photos.
Users also get a 12GBs mobile hotspot connectivity that they can use at any time. Other than the unlimited data, subscribers can pay an additional $10 per line to improve their video quality be it  mobile or desktop streaming, which goes up from regular 480 to 1080p. For international subscribers, you can get per an extra $5 every month for each line, which allows you to make calls to Mexico and also get access to other offers such as Boost Dealz that allows you to watch adverts on your smartphone thus reducing your monthly bills. This network is available in almost every part of the US and gives nationwide coverage.
5. Republic Wireless Unlimited Plan
You will undoubtedly love how affordable this plan's unlimited talk, text, and data is. For everyday mobile phone users who are looking for the best prepaid cell phone plans unlimited without any extras like video streaming and watching ads, this mobile plan will do them great. It offers super budget-friendly prepaid options that are worth investing in. The plans go for as low as 15 dollars per month to get unlimited talk and text. You can also choose the 40 dollars plan to get unlimited text, talk, and 5GB data.  You may also pay an extra $5 every month to get an additional 1GB data. Are you looking for Republic Wireless Compatible phones?
The best part about this prepaid plan is that subscribers can switch the plans with data plan changes, and they will not be subjected to any fee per month as with the non-prepaid options. The chance to have control over what you pay is what makes Republic wireless and an incredible choice for the general wireless users and the other part why most individuals love it is that it operates off with both –mobile and Sprint networks.
6. Verizon Wireless Unlimited Plan
Although Verizon's rates may not be the most affordable, the services and opportunities that this network provides to its subscribers are worth considering. There is something about their commitment that makes it the most preferred choice among most prepaid customers. They have a range of plans, with the popular one costing $35 and it includes, and the plan includes unlimited text, talk, and 6GB data. There is also the $65 plan for individual lines, and it offers unlimited 4G LTE data to subscribers who enroll in autopay.
Each of Verizon Wireless plans includes an unlimited texting offer available in over 20 nations worldwide while the higher tier plans entail unlimited talking to both Canada and Mexico. For family plans required to raise a family of 5, you will be required to pay an extra fee. Even better; the higher the cost, the stronger the coverage and therefore, if you are not into any fancy extras, you can stick to the cheapest plan and still get to enjoy a range of perks. Verizon network is referred by most as the best in terms of download speeds and reception, and you can therefore confidently invest in it.
7. MetroPCS Unlimited Plan
This plan comes with unlimited everything, which includes text, talk, and 4G LTE data nationwide. It allows users to stream videos at up to 480p on their smartphones and to top it all; it includes 100GB cloud storage with Google One. It falls under Metro by T-Mobile, and therefore, there is no contract, and the plan consists of taxes and fees. It also features 5GB of 4G LTE mobile hotspot data which allows users to share their mobile data to other devices. Google One enables you to expand storage and share it with family and also, they can reach Google experts and an automobile backup among a range of other benefits.
The family plan goes for an extra $30 per month per line, and you can add up to four lines to accommodate your family. Its main benefits include the data maximize, which allows users to watch more videos at top-notch speed data and lets them stream video at the best quality resolution on their smartphones. It also features an HD Add-on that costs $10 per month and international Add-on plans that go for 5 dollars for Canada and Mexico Unlimited and 10 dollars for the global voice that allows you to make unlimited calls in more than 140 countries and unlimited texting in some specified countries.
8. Virgin Mobile
This unlimited mobile plan falls under Sprint, and individuals love it for its outstanding features and services that it offers to its customers. It has stood out in the competitive market and all for the right reasons. It provides numerous options to its users that come at different prices. The first plan goes for $60 per month, and it features unlimited text, calls, and data. You may also pay extra phone insurance coverage that goes for 7 dollars per month. If you want access to unlimited international calls to Mexico and Canada and over 70 specified countries, you will be required to pay an extra 5 dollars per month. Are you looking for Virgin Mobile flip phones?
The plan comes with a bunch of perks, and one of them is that members can buy one and get a free movie ticket, 25% discount on Reebok shoes and 20% off Virgin America. Subscribers may also opt to pay an extra 10 dollars each month to get an additional 2GB mobile hotspot, which they can share with up to five connected devices.
9. Consumer Cellular
This primarily the best mobile plan for seniors. It is the most preferred plan for seniors who just wish to enjoy the perks that come with prepaid plans and minimize their monthly bills. It comes with a range of features that allow them to do so. The plan's design considers the older users, and they can either choose a one or two-lines plans or even choose 250 or unlimited talk minutes and data plans based on what works for them.
Consumer Cellular plans are divided into connect plan and Talk plans. Each of the plans features unlimited text messages and data package. Users have the chance to combine data and minutes allotments to come up with a plan that meets their usage requirements. All they need to do is combine the prices and pay the sum as the monthly fee. Anyone who needs a second line can get it at an additional 15 dollars per month. The talk plans include 250 minutes for $15 and unlimited talk minutes for $20. The data plan is split into five with 250MB going for $5, 2GB for $10, 5GB for $20, 10GB for $30 and 20GB for $40.
10. AT&T Prepaid Plan
Among the many prepaid mobile service companies, AT&T has proven its worth and commitment to offer its customers the best services at the most affordable rates. They have several plans for users to choose from, and they have plans both for singles and plan that entails 8 GB of high-speed data. They also recently announced about their discount increment for those that choose the autopay plan. The discount makes the plan to cost only $40 per month.
If you are looking to enjoy high-speed data for video streaming or to add mobile device wireless hotspot, you can go for a different plan that costs 85 dollars per month or 75 dollars with auto-pay. The plan includes unlimited text, talk, and a data plan that entails 10GB of mobile hotspot. There is an extra discount for those with multiple lines, especially those with families.
Conclusion
When looking for the best prepaid cell phone plans unlimited, there are many factors to consider. This means that you need to know your usage first so that you can pick a plan that works best for you. Every individual needs are different, and the services suitable for you from one carrier might not be suitable for another user.
But, in this top 10 list are some of the best plans that you can think of since even people on a budget can find a plan that matches their needs. Pick one that is perfect for you today and start enjoying the service. Looking for Metro Pcs Compatible Phones? Check out our guide.