How to Replace My Standup Wireless Phone
Standup Wireless is a mobile service provider company that provides monthly data, voice calls, and SMS services to eligible customers. The company participates in the Lifeline Program by the USA government. It has an agreement with the State of Minnesota to offer the discount on cellular plans on the less fortunate citizens. Services include getting standup wireless replacement phone among others.
The company has well elaborate contact information so that the eligible customers can follow the right channel when doing inquiries or registration. The customer care is always ready to assist you when you have some burning issues.
Several phones can work with standup wireless. You will learn them later in this article. Most Standup wirelesses compatible phones are open to other service providers in the whole of the USA. Standup Wireless is a national company that covers different areas of the United States of America. All the requirements cut across all the USA states.
What is the Eligibility from the Standup Wireless Lifeline Program?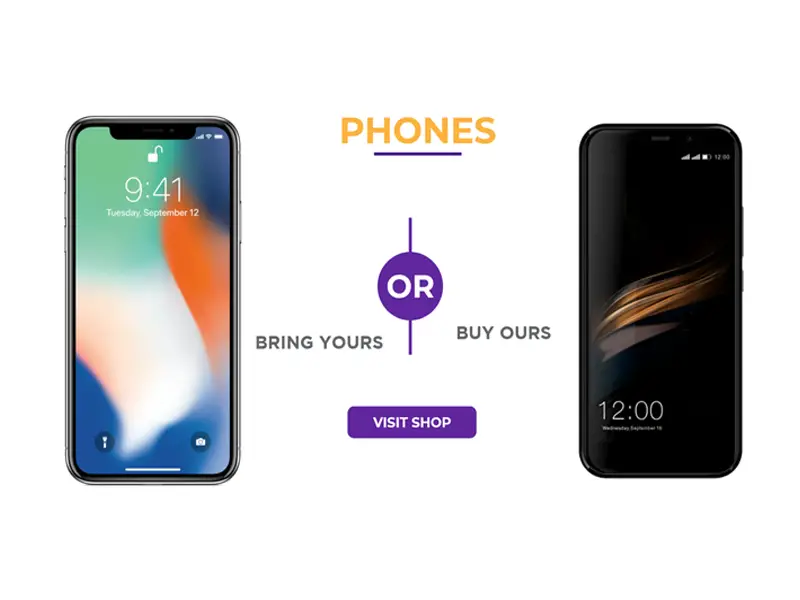 Not anyone can qualify to participate in the program since there are rules and regulations that you should meet. To get free government phones, customers need to prove that they are in need. The essential requirement includes being part of the government aid program. Some of the aid programs include the following:
Veterans Pension or Survivors Pension Benefit
Federal Public Housing Assistance
Supplemental Nutrition Assistance Program (SNAP)
Supplemental Security Income (SSI)
If you live on a reservation, you can use this program if you have the following:
Tribally administered Temporary Assistance for Needy Families
Bureau of Indian Affairs General Assistance
Food distribution program on an Indian reservation
Tribally administered Head Start (only those meeting the income standard)
The most important thing to note is that only one person per family is entitled to get the service. In case there are several needy people in one family, they have to depend on the very one person that gets the free service.
The information is as below
Standup Wireless
Lifeline Cell Phone Program
PO Box 2148, Norcross, GA, 30091-2148
Distance: 7758 Miles
(800) 544-4441
Email: [email protected]
Website: standupwireless.com
As a new customer, you get a free phone when you switch. Later with time, you can upgrade in case your service provider comes up with new and advanced phones.
Do I Pay any Fees When Enrolling at Standup Wireless?
There are various plans for the program. There is usually a free plan for every customer. However, it depends on a company offering the service. At Standup Wireless, you can get a free cell phone no money down no credit check.
How Extensive is Standup Wireless coverage?
Standup Wireless is one of the most reliable networks in the United States of America. It covers several states of the country. To know whether the company operates in your state, you can visit the Standup Wireless website and search.
The 7 Best Standup Wireless Replacement Phones
The phones differ in terms of performance and cost. They include the following.
1. Google Pixel 4 – Black – 64GB – Unlocked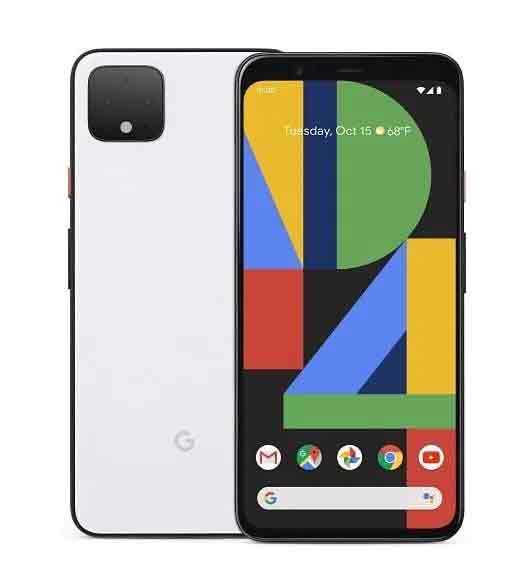 The phone comes with either 64 GB or 128 GB. It is upon you to choose which phone to choose according to the phone's memory. Nevertheless, the two memories are large enough to accommodate a lot of data, such as videos and music. You can also utilize the phone as an external storage device for your computer.
The camera is exceptionally significant in that it has night sight. You can use it even at night to take photos and videos. It does not need a flashlight at all. The images are of excellent quality, irrespective of the time taken.
The phone has a Google assistant that can assist you in making calls and performing other essential things such as preventing spam calls. Moreover, the phone supports gestures to perform tasks.
PROS
Night sight
Large internal memory
Google assistant
Elegant design
Easy to use
CONS
2. Samsung Galaxy Note 10+ Plus Factory Unlocked Cell Phone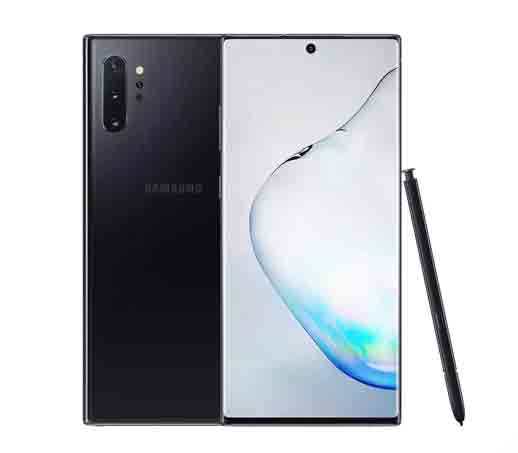 The phone is open to all networks in the US. It is the best phone to use since you can switch service providers, as you may wish. Moreover, the phone has an elegant design that is very attractive at first sight.
Again, the phone has an ample storage space that can assist you to save large items such as movie series and videos. Also, keep your music on this phone so that you can always access it when in need. The phone has 256 GB of internal storage space.
Again, the warranty for this phone is admirable. USA citizens get a one year warranty. Besides, the phone's battery is durable. The 4300mAh battery can take you the whole day without shutting down.
PROS
256 GB storage memory
A 4300 mAh battery
Open to all networks
Elegant design
Easy to use
CONS
Warranty only applicable to US citizens
3. Razer Phone 2 (New): Unlocked Gaming Smartphone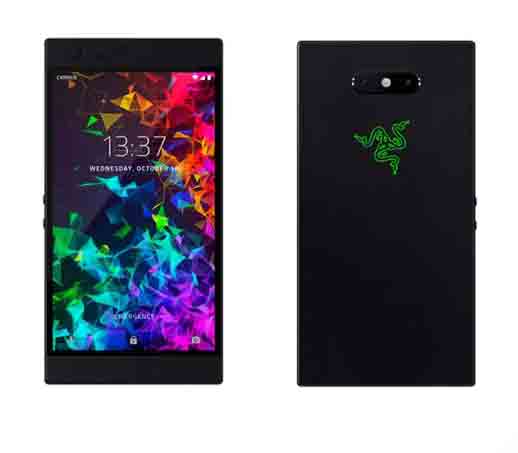 The phone is open to all networks. Use the phone with whichever system you may wish. It helps you to save you from unnecessary expenditure on mobile plans when you have only one service provider. In this case, you can switch from a service provider to another.
The internal memory is 64 GB. You can save as many files as you wish for future reference. Again, you can utilize this phone as an external storage space for your computer. The RAM is 8 GB. It makes sure that the phone operates without jamming, no matter the number of tasks it performs.
The phone has dual cameras so that you can take selfies as well as quality photos using the primary camera. Moreover, the phone is water-resistant and can survive in rainy conditions.
PROS
It is Water-resistant
8 GB RAM
64 GB
Dual cameras
Elegant design
CONS
4. Samsung Galaxy A70 (Blue)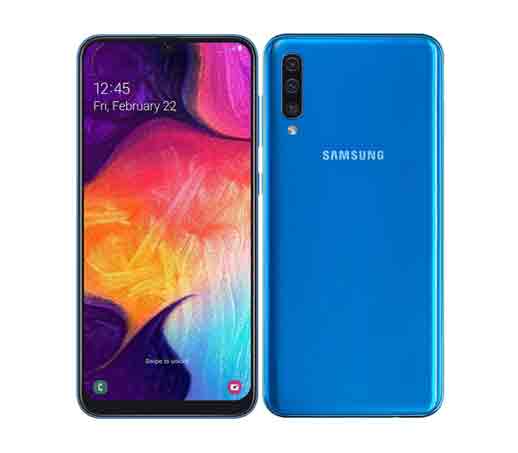 The phone has 128 GB of internal memory to help you save thousands of files in it. Just create folders and begin storing all that you think is useful to you to view them in the future. Also, it has a large RAM of 8 GB. With this RAM; the phone works smoothly without jamming.
The screen size is 6.7 inches. It can help you during movies and photo viewing. With this phone, you may even not need to have a TV screen since this is enough. You can also stream live television broadcasts.
Interestingly, the phone is open to all compatible phones in the market. You can utilize services from various service providers without any limitations. It also allows you to get 4G connections. It has no warranty.
PROS
128 GB ROM
8 GB RAM
6.7-inch screen
Open to all compatible carriers
Elegant design
CONS
5. LG V35 ThinQ V35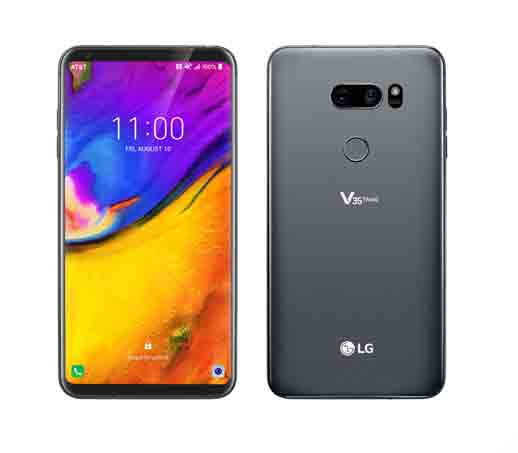 It is among the best phones ever. It has a 6-inch screen that can help you to view movies and photos with comfort. The display is apparent and has a high definition in that even some of the giant screens from renowned companies cannot match it.
The internal storage memory is 64 GB. It can help you save very many files for future reference. Save movies and music and view them in the future. As a student, create folders and save notes and assignment materials to use in the future.
It has dual cameras. The primary camera is 16 MP, while the front camera is 8 MP. Both cameras can give you high-quality photos. They can give you a wide capture area. Again, the phone has a LED LIGHT.
PROS
A large 6-inch screen
It has high-resolution cameras
It has LED light
64 GB ROM
Elegant design
CONS
6. Rugged Cell Phone, Blackview BV9700 Pro 4G IP68, Black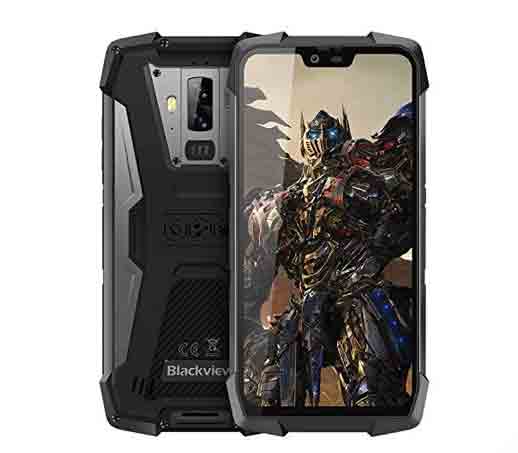 The phone operates on Android 9. It is waterproof. It means that it can withstand moist conditions for a certain period, mostly 30 minutes on a certain depth of water, one meter. It thus can have a long life since many electronics spoil mainly due to moisture effect.
The RAM is 6 GB. It ensures that the phone operates smoothly without jamming. It is very efficient when it comes to performing many tasks at once. It does not crush, unlike many low RAM phones. The ROM is 128 GB.
The battery can take you the whole day without jamming. The 4380 mAh battery is all that you need to carry your day's activities without worrying about the phone shutting down.
PROS
It has a large internal memory
It has 6 GB RAM
It is water-resistant
It has elegant design
It supports Dual SIM
CONS
7. Xiaomi Redmi Note 8 Pro (Forest Green)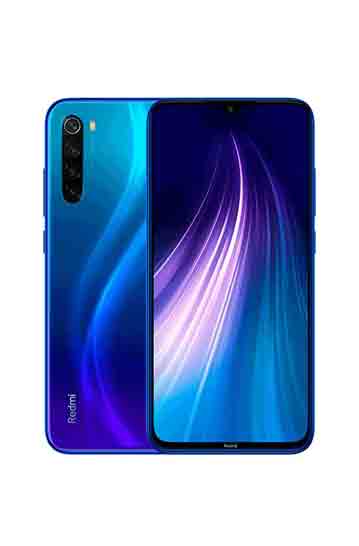 The internal memory is all that you need to save your essential files, such as movies and music, among others. It has a 64 GB interior storage space that can accommodate thousands of data at once. The 6 GB RAM supports multitasking without the phone failing.
The phone is open to all networks so that you can utilize all the services available from various service providers. In a way, it saves you some substantial amounts of money. The 6.53-inch screen is large enough to help you watch movies and photos comfortably.
If you like photography, then this is the phone. The rear cameras are 64 MP, 8 MP and 2 MP while the front camera is 20 MP. It has a 4500 mAh battery.
PROS
A durable battery of 4500 mAh
6.53-inch screen
Large ROM of 64 GB
Has a 6 GB RAM
High-resolution cameras
CONS
Bottom Line
Standup Wireless services have been beneficial to all Americans who cannot afford quality phones and mobile services. It saves them a lot of money every month while connecting them with their loved ones. We should always embrace the Lifeline program. Moreover, having quality phones for communication makes life easy. Despite the restrictions on eligibility, the Lifeline Program should stay forever.