How to Get Free Computers For Low-Income Families
Computers play an essential role when it comes to a wide range of digital services. In the 21st century, computers are used in schools, sports, hospitals, and essential any industry that operates machines. With the rise in demand for computers and the relatable innovations within it. At the rising rate of computer usage, it is always recommendable for people to understand how computers work or if you have knowledge of how they work and don't have a computer, then they should have their personal device. One good way is to get a free computer for low-income families.
The Government works with some organizations to help in issuing out free computers and laptops to everyone who qualifies. Laptops and computers can be very expensive if you are looking for quality. Despite there being refurbished computers or even deals that aim to sell the devices at an affordable price, there are people who can't afford to buy themselves a computer. This has led to the rise in organizations providing free and very low-cost computers to everyone who qualifies for it.
Free computers for low-income can be very beneficial to you if you apply and are aiming to get a computer for your personal use. With many organizations across the US aiming to provide the free computer to people of low income just like the free government internet and laptop provider, you can as well get one too once you read this article!
Who qualifies for free computers for low-income families?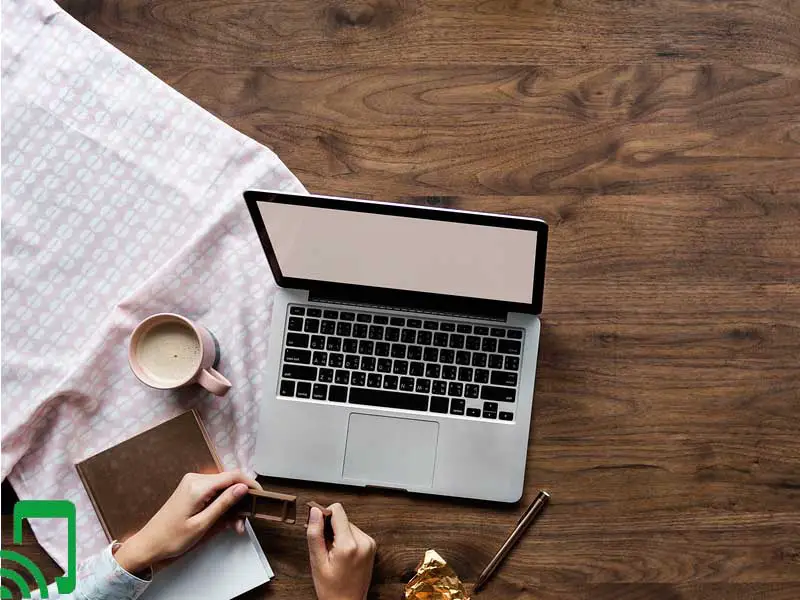 Well, we all know if you are of low-income you can get a free computer. However, not everyone with a low income can be eligible. There are two ways in which you can qualify for the computers depending on the following two core factors:
Income levels
Most organizations look at your income levels. If the income levels are 135% below the federal poverty levels then you are one footstep to get the free computer. However, the income level threshold may vary with each State. So make sure to visit a lifeline office near you or you to learn more on the income requirements
Federal assistance programs
Another simple way to qualify is through participating in the federal assistance programs. These programs allow people of low income to get benefits from the State. Some of the renowned programs include:
Food stamps
Federal housing assistance
Medicaid
Bureau of Indian Affairs and general assistance
Tribal head start
Food distribution program on Indian reservations
Supplementary security income
Veteran survivor's benefit and pension
A written explanation of your hardship
Some companies may require you to simply write to them as to why you badly need the computer and also give a description of your poverty level. Some organizations may go further to do a lifestyle-audit on you so that you can get an approval.
Where to get free computers for low-income companies?
There are many companies offering free computers but not all are legit. Some may offer you the computer with some strict conditions while others are simply fraudsters. If you are looking to get a free computer for low-income families, ensure that the organization/company/foundation:
Has great reviews or rather
The company has a simple application process
They do not charge any fees on application
They have the physical address and no virtual BS
Below are some of the companies you can consider for getting the free computer:
1) With causes
With Causes is one of the biggest charitable companies in the US. They offer gift vehicles and aid the disabled in a variety of ways. If you are eligible, this organization will give you a free computer for needy families. The application process is very simple and you never have to worry about any contracts.
2) Computer 4 Kids
Computer for kids offers a full set computer to all students for free or at a very low cost. All persons should prove their income, poverty levels, or even disabilities for you to qualify.
3) PCs for people
PCs for people is a large company that has helps more than 10k people with free computers. For you to qualify, your income level should be 200% below the federal income levels and you will be required to provide your ID dated within the past 6 months.
4) Computers with causes
Computer with causes is an organization offering free computers and laptops to all eligible persons and families. They rely on donations from well-wishers among other people willing to give their computers. The application is done online and the devices are offered on a case-by-case basis.
5) Computers for youth
Computers for youth offers free computers for young students within New York. The students should come from poor family background and they should also submit documents to prove eligibility. It functions just like the free government phone programs in California.
How to apply for free computers for low-income families?
Here is a brief step-by-step process to apply for the free government phone:
Step 1: Check eligibility
The eligibility varies with each org so make sure to learn more on what is required from the company and see if you meet the requirements
Step 2: Fill in the application form
The application form may ask you details like your address, name, SSN, and some other personal info. You may also be requested to submit proof of income.
Step 3: Approval process
The most approval process may take up to 12 business days. If you are approved, you can collect the device or it can be mailed to you
Bottom Line
Many people who have received free computers testify that the devices are of high quality and very efficient. If you are a student the device can be a great place for you to do research, learn, and many more benefits. The application for these computers is very simple and you never have to worry about any commitments or payback in the future as long as you go to a legit organization. You can also get free lifeline internet to ensure stable internet connectivity to your free computer!