Easy Ways To Safelink Wireless Bring Your Own Phone
Hi there! Are you looking for a service provider that does not only allow you to bring your own device but also get free phone plans? Well, SafeLink is the right option for you. SafeLink is a lifeline service provider that offers free phones and plans to citizens eligible in selected States. They have been running their services for almost a decade and they have proven to be very efficient.
SafeLink wireless bring your own phone program is totally different compared to other service providers in the market. Since it is a free Government phone provider, you can bring your own device and not pay any money on plans and not pay any activation fees. The only time you can spend your cash is doing a phone upgrade or purchasing add-ons. They also allow people to port their numbers to their network and at zero costs too.
This article tends to cover more details about how you can bring your own device to this network. If you are new to free phone services, there are things you should also know that involve the federal Government. So, read ahead to learn more.
Who qualifies for Bring your own phone at SafeLink?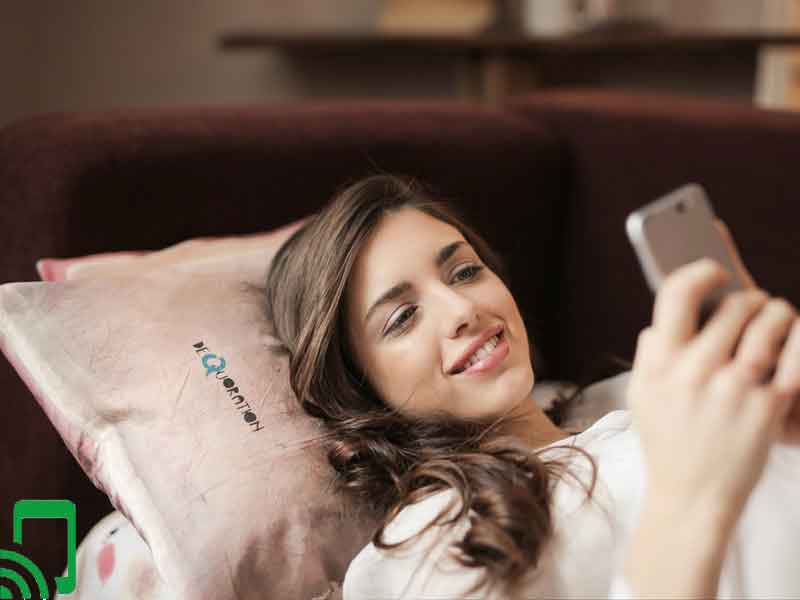 The eligibility process is quite like the application process involving getting a free government smartphone. Below are some eligibility requirements, terms and conditions which you should be aware of;
There should be only one lifeline account in your household
The device should never have been stolen or lost
Your device should be compatible with their network
You should meet the federal Poverty guidelines (income should be below 135% of the federal poverty guidelines depending on each State)
The phone should be domestically manufactured
The pone should be unlocked.
If you meet these requirements, then you can apply for a phone plan very easily. Remember to always refer to their policies before starting the application process because they change from time to time.
Which devices are compatible with SafeLink?
SafeLink is a subsidiary of TracFone which is among the top ranking MVNOs in the country. If you know about MVNOs, they lease networks from several service providers and as for TracFone, there is no difference. SafeLink being a subsidiary of TracFone means that they also obtain networks from the same service provider hence most SafeLink compatible phoneswill work under Tracfone.
Luckily, if your device works under LTE networks, you have high chances for it to be compatible with their networks. However, if your device is limited to 3G networks, it is best that you consult customer care or visit their retail store to check on phone compatibility.
If the device happens not to be compatible, SafeLink offers free phones. You may be wondering on what kind of phones does Safelink send to you. They offer a wide variety of devices which is offered on random selections. The good thing is that most devices are of high quality and if your device happens to be defective, Safelink will do a phone replacement at zero costs.
How to port your number to SafeLink
Porting process is quite similar in most service providers. You only need to follow some simple steps and the process will be done within 2 to 5 days if everything is in order.
Do not deactivate your account with your previous service provider
Contact SafeLink and provide them with all the information required
Negotiate on the termination fees if you were in a contract with your previous service provider.
Once everything is in pace, the porting process will begin and take a maximum of 5 business days for it to be complete. When the whole process is complete, make sure to deactivate your plan with the previous service provider to avoid any billing costs.
In some cases, your old serviced provider may not allow you to port your number. This may be due to several legal restrictions and if that's the case, then you will have no choice but to get a new number.
What plans are available for BYOP at SafeLink?
The plans available are absolutely for free. However, they vary from State to State. For States with high yield of revenue like California may get more in terms of talk, text and data units. However, most States get a standard monthly plan
For California, you get
1 GB of data
Unlimited talk and text
Other States get the following
500MB of data
Unlimited talk and text
Aside from the normal monthly plans, you can also buy add-ons which works best when doing international calls or you run out of data. The plans also vary from time to time so make sure you are at par with SafeLink current plan offers.
Which states are covered by Safelink?
Since SafeLink is a free phone provider, they do not offer nationwide coverage but rather in some selected States. So, before you start applying always considers whether your State is covered or not.
The States Covered includes the following;
California, Texas, Illinois, Indiana, Maryland and many more. Just enter your zip code and they will notify you whether your device is compatible or not.
Pros and cons of joining Safelink
Below are some of the benefits and cons on what you should expect once you join SafeLink:
PROS
Reliable network coverage
Easy application process
You get a free plan
They have a dedicated customer care
CONS
Not available across the country
There are no unlimited data plans
Final Verdict
Safelink has been offering the best services when it comes to telecommunications for a very long time. They have a reliable customer service and community forums in which you get dedicated support when needed. SafeLink does not offer their services across every State but you get nationwide coverage on your device and it is also very stable. Also, when making the application make sure to maintain integrity in terms of providing your credentials. Check out their website and apply for a plan today!