Is Cricket Wireless Phone GSM or CDMA?
You may have heard of Cricket wireless from a friend or seen it in an advert. They are among the best MNVOs across the US and they are well known to offer the best network coverage. If you have ever brought your device to their network, they always check on phone compatibility which leads us to the question as to whether Cricket wireless offers GSM or CDMA network services.
Cricket wireless is a subsidiary of AT&T mobile which is ranked among the top two bets service providers in the US. Cricket wireless obtains their network from AT&T since AT&T owns them and Cricket wireless is an MVNO. By being an MVNO, you get better prices with regards to the Cricket wireless phones and plans and many more beneficial accessories. The company also values high integrity with the cost of their plans and at no time will you ever incur any hidden costs or extra charges besides the ordinary price.
Cricket wireless uses a variety of networks despite being a subsidiary of AT&T. The good thing is that they offer nationwide coverage which is stable, and the internet speed is quite fast.  This article will give you more details regarding the type of network Cricket wireless uses and you will also get to learn how you can integrate or cricket wireless plans for 2 phonesif it uses the same network as theirs.
Which network does Cricket wireless use?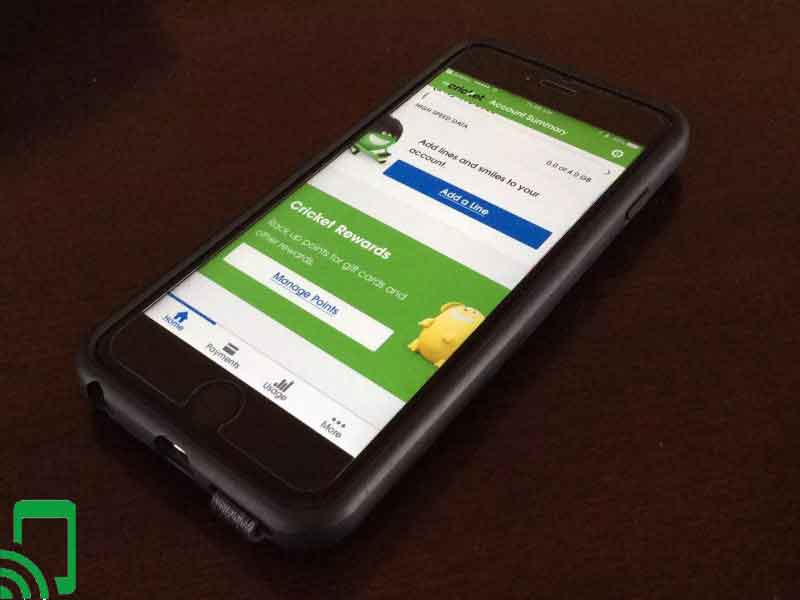 By Cricket wireless being a subsidiary of AT&T means that they use AT&T's network. AT&T uses both GSM and LTE networks to deliver their services to consumers. GSM stands for Global Systems for Mobile communication and it is one of the most used network services across the Globe.
In the past, GSM was a very reliable network since it was able to provide internet speeds for up to 3G connectivity which was very fast almost a decade ago. However, this changed with the discovery of LTE networks. LTE brought a revolution in the telecommunications industry across the Globe.
With the presence of 4G LTE, it became very easy to browse, download and upload content very faster. AT&T adapted this new tech and so did Cricket wireless.
As of 2021, both GSM and LTE are still used by both service providers. However, with the trends in new and better models of phones being manufactured, it will reach a time whereby GSM networks may have to be shut down.
Cricket wireless does not have any association with CDMA networks. This is because they are fully owned by AT&T and hence, they have no associations with service providers like Verizon wireless.
Which devices are compatible with Cricket wireless?
Cricket wireless compatible devices come in great diverse. They range from mid to high end devices with a vast array of stunning features. If your phone can use GSM or LTE networks, then it may be compatible with Cricket and you can also bring it to their networks if it meets certain requirements.
The requirements to bring your device involve the following;
The device should be unlocked
The phone should be domestically made
It should never have been stolen or lost
Once it meets these requirements, you can consider bringing it to their network.
To check on phone compatibility, visit Cricket wireless website and use the IMEI checker. You can dial *#06# to obtain the IMEI number and key it in. Once that is done, you will get real time notifications as to whether your device is compatible or not.
Below are some of the preselected companies which if your phone is manufactured by them, you can bring your own device to their networks. You can also buy phones from these companies from Cricket wireless online store. And they also have exciting deals whereby you can get a free phone;
Motorola
LG
HTC
Apple
Samsung
Nokia and many more
Check out their website to learn more.
Can Cricket wireless allow CDMA compatible devices?
This case would work if Cricket wireless leased networks from service providers like Verizon. However, since the company is fully owned by AT&T, only devices that work under LTE or GSM network technology can be allowed to their networks.
If your device is not compatible, visit their online or retail store for assistance on getting a new device at amazing prices.
Does Cricket wireless allow 4G connectivity?
Cricket wireless offers 2G, 3G and 4G LTE connectivity. However, this may change as AT&T plans to shut down their GSM networks and switch fully to 4G bands. So, it is always considerate that when buying a new phone, make sure that it is 4G compatible.
There are lots of benefits that come with 4G networks and more to that, the service is being provided by AT&T. You are also able to call and surf the internet at the same time with the VoLTE capabilities. Cases of dropped calls, slower internet speeds are also eliminated with this 4G networks.
Pros and Cons of Cricket wireless networks
Below are some of the pros and cons of Cricket wireless using GSM and LTE networks;
PROS of Cricket wireless networks
Most devices are compatible with their network
The network is offered nationwide
There are few cases of network congestion
Network speed is fast
CONS Cricket wireless networks
With GSM, there are a few cases of dropped calls
Throttling may occur in case of a network congestion
Final Verdict
From the information above, you have discovered how reliable Cricket wireless's network is. Millions of people trust their services and they also have a good review in several community forums and reviews web site like trust pilot.
They also have many benefits like AARP members for discounts on eligible products and many more beneficial services. When it comes to customer care, they have a dedicated 24/7 team that can help you in case you have any issues. So, check out their website to learn more on their services.