Is my Phone Compatible with Straight talk?
Straight talk is ranked as the best dependable network across the US. By dependable, it means that they get their network services from all the major service providers like AT&T, Verizon and T-Mobile. This also creates a lot of diverseness to the Straight talk compatible phones. Most MVNO's work with a single or two networks which lower chances of people's devices being compatible with their networks.
Straight talk does offer not only a dependable network but also very competitive deals on their plans. If you plan to bring your own device, you will be impressed by how affordable the straight talk plans are. They also value integrity, and you will never expect extra costs or hidden fees and taxes to your average monthly billing. It also has exciting offers which apply to phone accessories and discounts on some mobile devices.
Bringing your phone to Straight Talk will be the best option with a low chance of regrets. They also have community forums which you can comment or give feedback as to whether their services impress you or not. To learn more as to whether your device is compatible with Straight Talk, scroll below for more information.
Who qualifies for bring your own device at Straight Talk?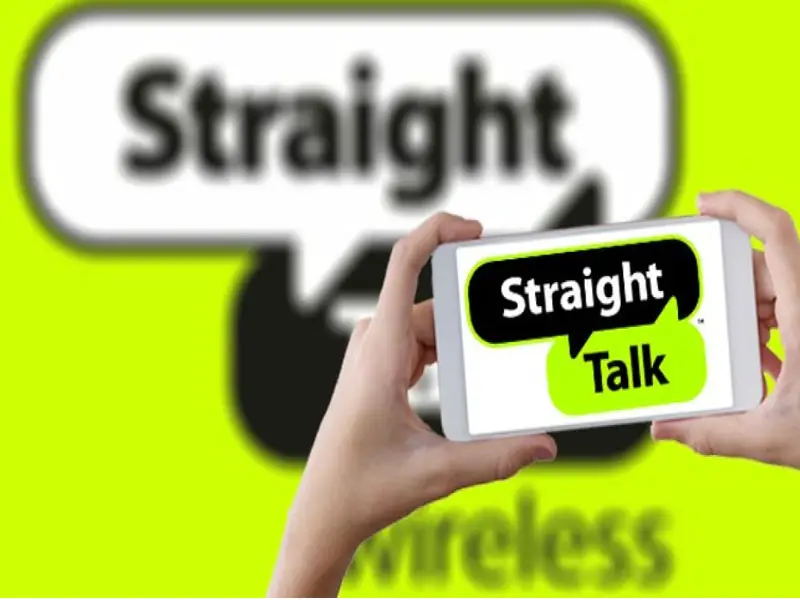 To qualify for the BYOP at Straight talk, there are some things always to consider.  Luckily, Straight talk does not offer very complicated options which may limit many people. Their terms and policies are quite like other companies bring your device polices.
Below are some of the conditions you should note;
The phone should never have been stolen or lost
The device should be unlocked
It should be a smartphone
The phone should be domestically made
The policies keep on changing from time to time so make sure to refer to their website before making an application
Which devices are compatible with Straight Talk?
Whether your device works on CDMA network technology or GSM network technology, it will work with Straight Talk wireless. As I mentioned earlier, Straight Talk is the only carrier that leases network from all the standard service providers across the networks.
So, when it comes to phone compatibility, there is a lot of diverseness. There are some limitations despite this diverseness of compatible phones. If your device is locked or is not at par with their guidelines, it will not work under their network.
To know whether your device is compatible or not, key in your IMEI number to the IMEI checker at their website. The IMEI number can be obtained by dialling *#06#.
What BYOP plans are available for Straight talk wireless?
The straight talk offers a wide variety of plans which do not only apply for BYOP, but every new or existing customer get the same type of plans. The plans are very affordable and here is a glimpse of them;
$35 plan- This plan offers the following valid for 30 days;
Unlimited talk and text
3GB of data at 4G speeds and 2G unlimited once the 3G is depleted
$45 plan- for $45 per month, you get;
25 GB of data at 4G speeds
Unlimited domestic talk and text
$55 plan- Popularly known as the ultimate plan, the user gets to enjoy;
Unlimited talk and text
Unlimited data at 4G networks
10 GB of mobile hotspot
$60 plan- This is regarded as the prestigious plan offered by Straight talk and the features offered include;
25 GB of data
Unlimited talk and text
Unlimited international talk and text
How to bring your phone to straight talk wireless
By now, you have a clue of what is required before you bring your device to this network. Below is a simple step-by-step guide which is the recommended option to take to avoid any discrepancies in the future;
Step 1: Check eligibility
Earlier in the article, we talked about what is required for you to bring your own device. Ensure you review them, and you can also contact customer care to help you check on eligibility.
Step 2: Check phone compatibility
Phone compatibility can be checked using the IMEI checker found on their website.
Step 3: Choose a phone plan
The plans available have been mentioned earlier in this article. So, after checking on phone compatibility, the next step will be to choose a plan.
Step 4: Buy a sim card
If you are opting for a Straight Talk wireless family plan, then the sim card will be provided once you pay for the plan. However, if it is any other type of plan, you may have to buy a sim card from their online or retail stores. It only takes between 1 to 3 days for the shipping process.
Step 5: Activate your device
The device can be activated once you have followed all the steps mentioned above. The activation process is very simple and takes only minutes. The other cool thing is that you don't pay activation fees at all.
If you also wish to port your number, they will not charge you any fees. However, if you were in a contract with your previous carrier, you may have to pay early termination fees depending on their policies.
Pros and Cons Fro Joining Straight Talk
PROS
There are no activation fees
There is diverseness with regards to phone compatibility
The application process is fast and straightforward
They have a dedicated customer care team
CONS
Throttling applies to most plans
Bottom Line
From the information above, you can be assured that bringing your device to straight talk will never be a regret. They offer a simple application process which does not require the potential customer to visit a retail store. Aside from Bringing your own phone, you can also port your number at zero costs!
From the pros and cons above, you can easily interpret that Straight Talk is a legit SP and the disadvantages can easily be rectified with time and do not also make a significant impact on your services. Check out Straight Talk's website and apply today!