Best Cheapest Credo Mobile Cell Phone Plans
Credo Mobile is one of the oldest service providers in the US. The company was founded in 1985. The company is notable for its generous work in the community whereby it would donate its revenue to charities each time their customers use their services. As of 2020, the company has raised more than $80 million to help non-profit groups. Credo Mobile cell phone plans are one of the essential services that Credo Mobile provides to its customers so as to achieve doing charity work.
Credo Mobile works as an MVNO and provides long-distance phone services and mobile phone service through it's no contract cell phone plan. The company used the Sprint Nextel network in 2000 but recently changed to Verizon wireless which offers a broader and faster network. The company offers a wide range of plans at an affordable price.
By using their services, you are assured of no dropped calls and faster internet access. This article aims to give insights into the best Credo Mobile cell phone plans available. We will also review the family plans, how to bring your device to Credo, and how the mobile billing works. To learn more, read below!
What are the best Cheapest Credo mobile cell phone plans?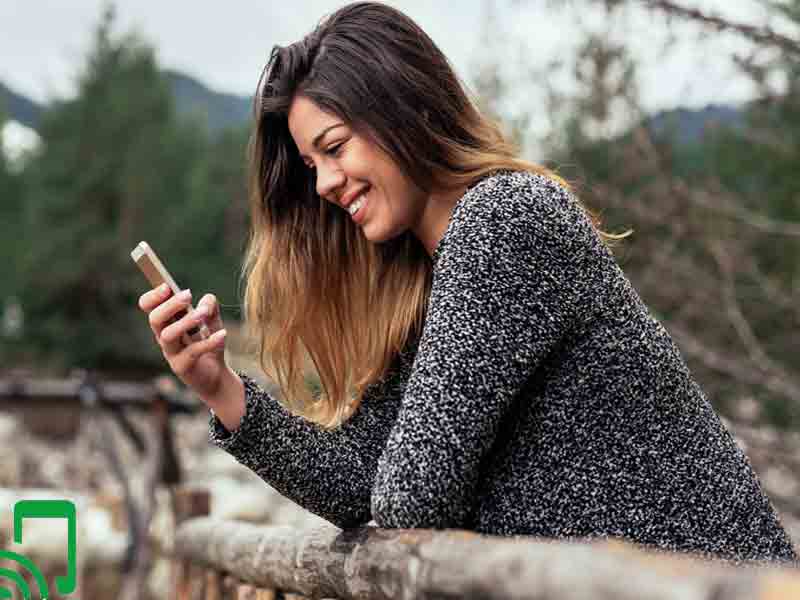 1) 3 GB plan
This is the cheapest plan offered by Credo Mobile. You get unlimited talk, text, and 3 GB of data for $45/month. The service includes a 4G LTE network and includes calls to Canada and Mexico (Credo has not listed the amount of talk and text units you can use overseas.). The plan also offers a deal on a $350 CREDO Visa prepaid card when you bring your own phone.
2) 9 GB shared data plan
If you are looking for a plan perfect for lite internet usage like social media, sending photos, then this is the plan for you. The plan offers unlimited nationwide talk and text. It also includes calls to Mexico and Canada. The plan works on the 4G LTE Verizon network. You also get a $350 CREDO prepaid Visa Card when you opt for BYOD. The plan costs $55/mo and you pay $36 upfront fees.
3) 15 GB shared data plan
This shared data plan lets you enjoy unlimited talk, text, and 15 GB of data on the lines you have bought. The plan comes with no contracts and pricing is inclusive of taxes and surcharges. You also get a $350 CREDO prepaid card when you opt for BYOD. The plan includes talk units to Mexico and Canada.
4) Unlimited data plan
If you want unlimited streaming, social media usage, and much more internet services, then the unlimited plan is the best option. It offers 20 GB of full-speed data after which your speeds are reduced to 128 Kbps once the data is deleted. There are no contracts on this plan. Talk in Mexico and Canada is also available. The plan costs $70/mo and you pay $36 upfront as fees.
The family plans are bundled along with the prepaid plans. It all depends on the number of lines you want. The maximum number of lines is 5.
Can I get a free plan from Credo Mobile?
Credo mobile is not an authorized lifeline service provider. The company only offers cheap cell phone plans and not cell phone plans with free phones.
If you want a free plan, you should consider a lifeline provider. These providers offer cell phone plans with free phones based on your income or participation in a Federal assistance program. If you want a free phone plan, here are some service providers to consider:
Qlink wireless, True wireless, Safelink wireless, American Assistance, enTouch wireless, Assurance wireless, and Access wireless. To learn more about getting a free Government phone, visit a lifeline service center near you for updates.
Does Credo Mobile offer nationwide coverage?
Yes! Credo Mobile operates as an MVNO that offers nationwide coverage.
They obtain network coverage from Verizon wireless. Verizon is among the top standard service providers in the US known for offering 99.99% network coverage. They are also acknowledged for the inception of 5G in the US.
However, if you live in Rural areas, network coverage may not be consistent. You can consider getting a cell phone signal Booster to ensure there are no dropped calls and also get improved internet speeds.
Can I bring my phone to Credo Mobile?
Credo Mobile supports BYOD programs and it has one of the easiest processes as compared to some mobile operators. The company supports both Android and iPhone devices. Also, your device must run on GSM network technology for it to be compatible since Verizon wireless uses GSM. CDMA/HSPA networks will not work with Credo Mobile. To get started with BYOP, you need to check if your device is compatible. To do this follow the steps below:
Go to Credo Mobile BYOP.
Enter and submit your IMEI number and wait to see if the device is compatible.
You can also call 800-411-0848 for assistance to see if the phone is compatible.
If your device is compatible, you can sign up for an account on Credo Mobile and purchase a cell phone plan. Once you get the plan, you can go to a store to buy a SIM card or it can be shipped to your mail. After that, you can activate the phone online and enjoy Credo Mobile!
If your device is not compatible, you can buy a refurbished phone from its platform at an affordable price.
Can I get a refund from Credo Mobile?
If you feel Credo Mobile may not be the best choice, they offer a refund. You can always ask for a refund within 7 days of purchase. To learn more about Credo mobile's refund policy page.
How to switch to Credo Mobile?
Switching to Credo Mobile is a simple process. To get started, follow these steps:
Check phone compatibility– Use Credo Mobile's BYOD checker. If your device is compatible, sign up for an account with them.
Clear any arrears with the previous service provider– Make sure to clear any pending arrears with the previous service provider. This will avoid any issues with mobile phone activation.
Choose a phone plan and buy a sim card– Find a Credo Mobile plan that suits you well and buy it from their website. You can buy the sim card at a retail store near you or from their website.
Activation– Once you have everything in place, activate the device through your online account. If you are having trouble, visit Credo Mobile
Can port my number to Credo Mobile?
Porting your number to credo Mobile is a fast process with the new FCC policies in place. The process can take 5 business days at maximum and a minimum of 2 hours.
To get started:
Provide personal credentials to Credo Mobile, Things like email address, phone number, name, and physical address are required.
Text ACCOUNT to 27336.
If the service you are using requires a passcode, use 1234 since Credo Mobile does not use a passcode.
If everything is in place, the porting process will take 1 business day at least.
Why should I get a Credo Mobile cell phone plan?
By using Credo mobile, you get the following benefits:
i) Reliable network coverage
As mentioned earlier, Credo Mobile uses Verizon's network to offer coverage which is nationwide.
ii) No contracts
Credo Mobile lets you choose between a contract and a no-contract plan. This makes it easy for you to opt-out without paying any termination fees. No contract plans are also affordable.
iii) Reliable customer support
The service provider offers dedicated customer support 24/7 via their number 1-800-411-0848. You can also get in-store customer support at designated times throughout the week.
iv) You get to support charity works
When you buy a Credo Mobile plan, the revenue generated by the company helps in liberal charity works across the US. They donate some funds to non-profits ranging from Planned Parenthood, win without war, Muslim advocates and so much more.
v) Easy BYOP process
The Bring your own device and porting your number process is quite simple. They don't require any background checks to get such services hence saving time.
There will be no hidden fees on your credit/debit card when you use Credo Mobile services. All the fees are included in the pricing unless stated otherwise by the company.
Pros and cons of Credo Mobile
PROS
They offer a phone payment plan
Unlimited data plan is efficient
Reliable network coverage
They do charitable work
CONS
Expensive pricing for some plans
Bottom line
Credo offers affordable deals on no-contract cell phone plans. They have a wide range of services on their platform which is affordable and reliable. Joining Credo is also an easy process and they allow the Bring your own device program. By using credo mobile, you are also assured of deals and discounts. Also, you will be helping them in generating revenue of which part of it will go to charity works.