The Disadvantages of Prepaid Phones in 2021
Over the years, prepaid phones have won the hearts of many with their wide range of benefits. They are known to give you the power of no-contract cell phone plans which have been a burden to many especially when you want to cancel the contracts. However, despite the praises, there are some disadvantages in prepaid plans. Some of the disadvantages of prepaid phones are inevitable while others can be worked upon making them be one step ahead of the post-pay devices.
Prepaid phones or popularly known as pay as you go phones are phones that are not tied to any carrier. This gives you the flexibility to switch service providers and never have to worry about contracts or termination fees in case you break a contract. With the best pay as you go plan, you can get up to unlimited everything at a very affordable price compared to the postpaid plans. However, not all that glitters is gold.
Once you read this article, you will able to learn more on the disadvantages of prepaid phones and why are they the most recommended option if you are looking for affordable communication services, You will also learn on how you can overcome the advantages to ensure you get the best services out of prepaid plans if you have been wanting to get one. Read ahead to learn more!!
What are the disadvantages of prepaid phones?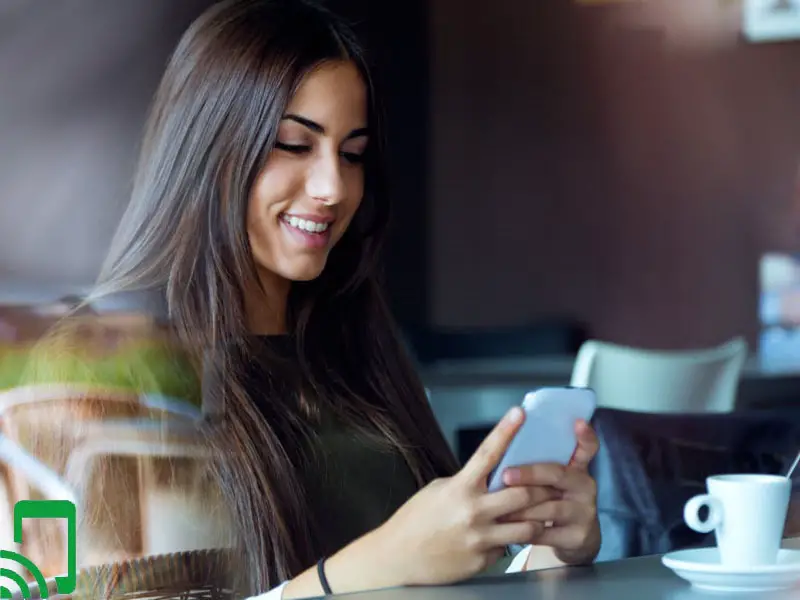 Below are some of the disadvantages of prepaid phones;
i) High call rates
The call rates are quite high compared to those of postpaid phones and plans. This applies to the plans with no unlimited talk, text, and data. If you want to avoid these high call rates, then it is best that you get a cheap prepaid phone plan with unlimited everything.
Also, you are likely to incur high costs on roaming compared to the postpaid plans. You can avoid this by getting a global sim card or a phone plan in the country you visit.
ii) Hard to monitor your prepaid balance
If you do not have an unlimited plan on your prepaid phone, it may be hard to monitor your balance. This may lead you to deplete your talk, text and data allocation which may lead to spending more on extra talk, text, and data which is quite expensive.
Luckily, this disadvantage is being eliminated since service providers offer phone applications in which you get real-time updates on the balances.
iii) Customer service is inefficient
The number of people using prepaid phones is less compared to those using postpaid. This, in turn, leads to unreliable customer service but it's not the case for all the carriers. Some carriers like Visible mobile offer prepaid only plans hence you are assured of getting reliable customer service.
Some prepaid plans may have some hidden costs which are likely to go unnoticed. The hidden costs may come as a VAT and it can be very frustrating if it keeps on recurring. However, you can avoid these hidden costs by reading customer reviews about the plan.
v) You have to pay full retail price for the phone
Having a prepaid phone means you have to pay the full price of the device, This is a great disadvantage compared to the postpaid phones since you are able to pay for the device in installments.
Luckily this is also an advantage since you will never be bound to any contract by the service provider making it easier for you to bring your own phone when you switch to another network.
vi) Insufficient roaming capabilities
The roaming services for prepaid phones and plans are by far the worst. The costs of roaming are quite high compared to post-pay plans. If you plan to take a tour to another country, you should buy a global sim card as this will help to avoid all those extra costs.
Is the prepaid phone still worth it?
Despite all the disadvantages of prepaid phones, these devices are still worth it to some people if:
You rarely travel
If you don't mind paying fully for the phone
If you are a senior and looking to get the cell phone plans for seniors
If you don't want to be bound into a contract
More than 30 million American citizens use prepaid phones and the number continues to grow annually. The prepaid phones come with many great benefits compared to the disadvantages only if you have the best service provider for your prepaid phone plans.
Some key specifications of a prepaid phone:
Amicable user interface
Long battery life
A powerful chipset and processor (Qualcomm snapdragon is highly recommended)
A phone with enhanced security features
It should have a stunning body design
It should have a good camera
Can prepaid phones be changed to postpaid?
Yes!! Prepaid can be changed to use the postpaid phone plans very easily. If the device is unlocked, all you need to do is register for a postpaid plan with another service provider or just your current provider.
However, you should avoid prepaid plans which have unfavorable terms like contracts with large termination fees if you break the contracts.
Bottom Line
Some disadvantages of prepaid phones can be wiped out while others may take years before they are completely done. The prepaid phones also come with great benefits especially if you find the right plan and service provider. Lastly, make sure to buy an original prepaid phone to avoid cases of the prepaid phone jamming to a point people tarnish the name of the company.