The 5 Best Cell Phone Deals No Contract
Mobile providers such as T-Mobile or AT&T usually sell phones to consumers at subsidized prices to encourage them to use their mobile services. The company makes you sign a contract that will have you pay for the mobile phone for two years as well as free government phone. During this period, you will be paying a set monthly fee even after you've paid off the actual cost of the phone.
In case you want to terminate your contract with a mobile service provider, you will incur penalties that can be outrageous. For "No Contract" phones, all you need to cover is the actual cost of the phone and go find the mobile service operator that suits your needs. 
For example, a contract plan from T-Mobile can have you incur monthly charges of $70 for two years coming to a total about $1680 for a phone that could be way cheaper if you opt to pay up front and get a plan that fits your needs. If you want to leave the mobile service provider, you ought to pay the remaining balance on your phone immediately, which might not be possible for you at that time.
The 5 Best Cell Phone Deals No Contract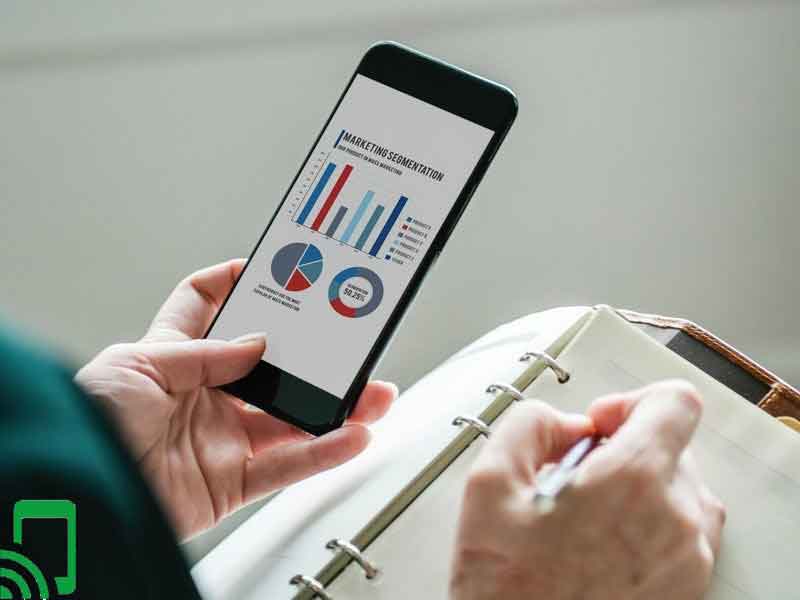 With no contract, you must pay the total cost of the device on delivery. Deals work best for someone who might require a phone but unable to meet the total cost of the device at once. In the long run, paying for your phone up front is not only cheaper but also gives your freedom to choose whatever mobile service provider that meets your objectives. 
No contract phones' only penalty that you can ever incur is just the actual cost of the phone and not any other additional charges. Contracted phones might be problematic in being compatible with different carriers. Mobile service providers such as Verizon Wireless, Sprint, MetroPCS, Cricket and U.S cellular operates on CDMA networks and might not be compatible with AT&T and T-Mobile that works on GSM. Incompatibility with different carriers can hinder the performance of certain features of your phone, and it is advisable to ask your service provider if your phone can operate on other networks. To help you choose the right plan.
Recommended Articles:
The Best Cheap iPhones Without A Contract
The Best Free Phones no Credit Card Needed
Top Motorola Verizon Prepaid Phones
1) Best Individual: T-Mobile
T-Mobile is famous for covering almost every inch of the USA. Its network is reliable and fast across all states as well as other parts of the world when roaming and they also offers T-Mobile government phones. The exclusive deal offers unlimited talk time, text and quick internet package of up to 10GB LTE for just $40 monthly. Family plans can be tailored to suit your family needs. The internet enables you to stream up to 480p quality videos even during heavy traffic, making it an excellent plan for those in need of a one-line service. 
Shoppers are allowed to come with their cell phones or directly select from the wide range of devices offered by T-Mobile. Your subscription fee is dropped by $5 if you subscribe for automatic monthly payment making it $35 in total. For limitless shared connectivity by hotspot, $50 monthly fee is ideal, and it drops to $47 when you sign up for autopay. Prepayment is a new trend that several service providers are running to, do not compromise on quality and value for your money.
For users with relatives from different parts of the world, an international plan at $15 monthly will give you unlimited talk time, and with extra $5, you can roam freely in Canada and Mexico.  This plan is also ideal for traveling enthusiast since it allows roaming internationally. For music fanatics, Music Unlimited is offered on this plan at no extra cost at all. 
2) Consumer Cellular Phone Plan
The consumer cellular phone plan is a prepaid plan that offers some of the best cell phone deals no contract tailored to meet the day to day activities of older people, but can be used by anyone else. The program is available on both AT&T and T-Mobile mobile service providers. It has a monthly subscription fee of $15 that gives you 250 minutes talking time, but you can opt for unlimited talk time at a small extra charge of $5. The plan is flexible, and it allows consumers to alter plans monthly to cater for any emerging problems. 
The monthly charges on this plan are inclusive of taxes and there are no hidden fees. Users are at liberty to choose a separate data package that can cost as little as $5 a month, and the data plan comes with unlimited texts. AARP members have a better advantage on this plan; they are entitled to a 5% discount and an extended warranty. The consumer cellular phone and plans is a no-contract plan that users can modify to fit their individual needs.
The consumer cellular phone plan is compatible with a wide selection of cell phones is the monthly fee is quite affordable. The plan is mostly used by senior citizens because of its affordability and flexibility. Consumers can either buy flagship cell phones such as iPhone X from Consumer Cellular or taking up the plan with the phones they already have.
3) The Republic Wireless Phone Plan
The Republic wireless phone plan is a product of Republic Wireless Company designed to suit the needs of prepaid users. For a monthly fee of $15, consumers get unlimited texts and talk time, but you will have to choose a separate package to get internet services. The mobile service provider combines 4G LTE with wireless internet that ensures reliable and high-speed internet. Its coverage is quite extensive and there zero network downtime in all parts of the USA.  Are you looking Republic wireless compatible phone. 
Being a prepaid plan, consumers are at liberty to cancel use without incurring outrageous penalties, and the termination can be done anytime. The monthly fees are all inclusive of taxes, and there are no hidden charges. The plan works perfectly for those who do not want a lot of hassles but reliable calling plans, and it comes with a 14-day money back guarantee. The plan is not ideal for calls outside the USA since its coverage is just within the USA. The plan is also not compatible with iPhone users. 
The plan allows you to decide what best suits your needs and is within your budget with recurring 4G LTE data, which can be added any time you want. Republic customers are given a two months free if they opt for annual subscriptions on all plans hence saves a lot of money. The ability to adjust the plan according to your needs, give you the freedom to move back and forth every month and meet all your mobile service needs.
4) Boost Mobile Plan
Boost Mobile Company is a subsidiary of Sprint Company, giving it a wide coverage across the USA as well as other countries. The Boost customer prepaid plan goes for $50 monthly for a single line and a three-family plan of $110 per month. The data is unlimited with reliable and fast enough to stream live videos and YouTube. To enhance video quality, the plan allows you to add a $10 extra each month to access 480p quality that is conducive for mobile use and a streaming quality of 1080p.
The plan is ideal for all family usage because of it's 12GB given for boost mobile hotspot connectivity as well as the unlimited browsing ability. The plan is also friendly to international calls, the addition of $5 a month per line gives you unlimited talk time to make international calls. This plan has extra options, such as Boost Dealz. The Boost Dealz offers you some given ads to watch on your cell phone that will help you reduce your mobile service fees.
For as little as $7 a month, the plan allows you to protect your phone and data from damages. The risks covered include; water destruction, broken screen, loss or mugging, and any other breakage that might occur after the period of your warranty.
5) Best Pay-As-You-Go Phone Plans: T-Mobile + AT&T
This plan is offered by two major companies in the USA, T-Mobile, and AT&T, with a wide selection of options within the plan. For AT&T Company, the plan is provided at $2 per day, and you are required to only pay on the day of use. Being a 24-hour use, AT&T might be more expensive in the long run if you are planning to use more than twice in a month. If you have once in a while long calls, the AT&T plan will work perfectly since you will have unlimited minutes in the paid day of use. 
If you are a user with concise calls or texts, The T-Mobile plan will work precisely for you. For T-Mobile, $3 a month gives you 30 minutes of talk or texts. You are allowed to choose any combination of minutes or texts that adds up to 30. Any extra minutes or texts will incur a cost of $0.10 each. The T-Mobile plan is not suitable for long or frequent calls.
Both companies use texts and minutes to get your overall use, and these mix-ups can easily confuse you. The plan being offered by two top companies, the coverage is quite extensive and of good quality. The plan does not provide data packages. 
Conclusion
Choosing the right plan for your needs should not be such a trouble. To decide the right plan for you, consider your budget, the amount of data you need monthly, minutes, and texts you need in a month, and the size of your family. Once you have these figures, go through these best cell phone deals no contract and decide what best suits your needs. 
It is important to note that network coverage differs from one service provider to another. Some providers are restricted to the USA only while others can go beyond borders. No contract deal is the way to go. It helps you in avoiding bills accumulation and managing your finances better.