Add Time to Tracfone: How to Add Time EXPLAINED (Steps)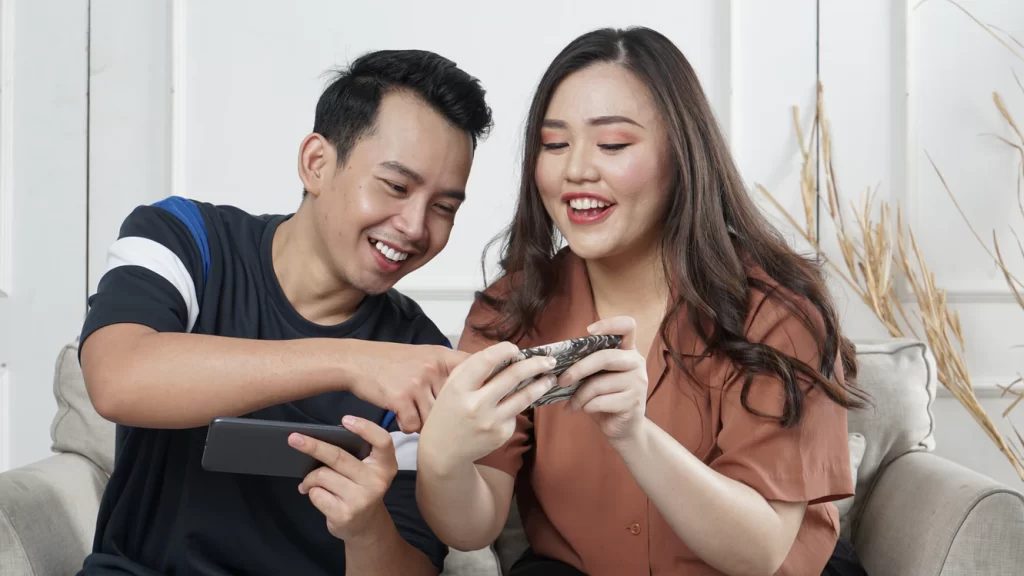 Tracfone is a prepaid wireless service owned by Verizon that offers customers great value and flexibility.
There are no contracts to sign, and you can choose from a variety of plans that best meets your needs.
Plus your data, text, and minutes will never expire as long as you have active minutes.

Tracfone also offers a wide selection of phones to choose from available on its own website as well as from major online and physical retailers like Amazon and Best Buy.
How to Add Time to Tracfone
Activate a Tracfone plan using your account created on the Tracfone website.
Once you have the plan activated and a pin number, you can add time to Tracfone plan or add data.
You can also add airtime by purchasing a Tracfone card from any retailer and entering the number and card pin number to add minutes and data to your account.
You can also text 611611 from your phone to add airtime and data any time, day or night.
Add Airtime With the 'Tracfone – My Account' App
Download the app from the Google Playstore.
Login to your account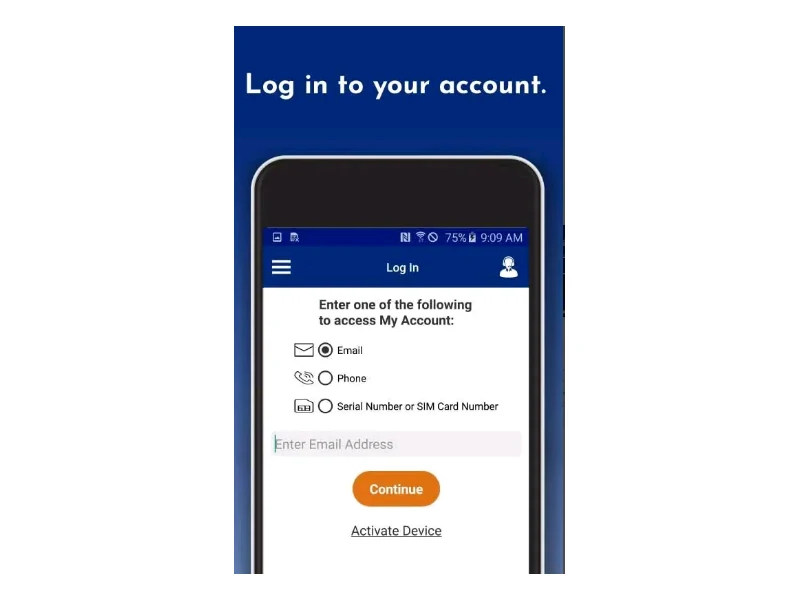 On the next screen, click on 'Refill Now' and follow the steps to add airtime. You must have credit in your Tracfone account to refill airtime.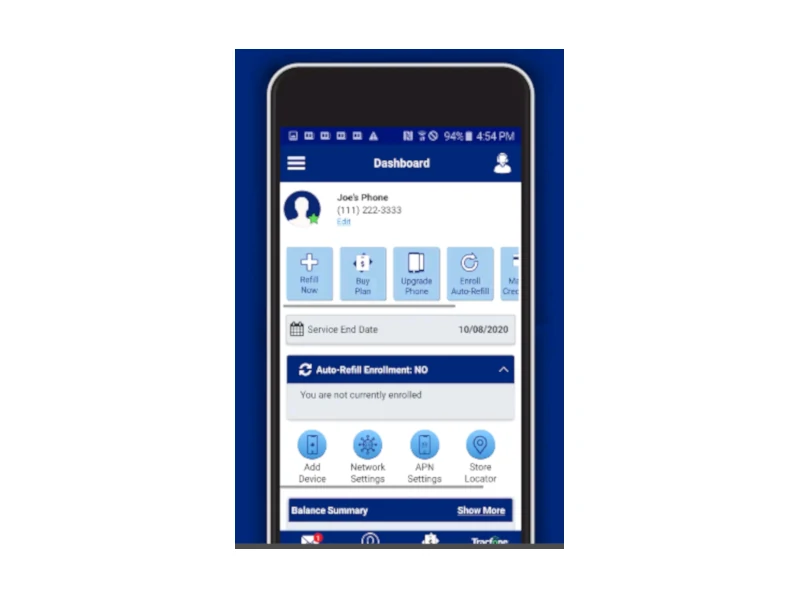 Add Airtime From the Tracfone Website
Go to the Tracfone website and sign in to your Tracfone account
Click on the 'Refill' menu at the top of the page
From the scroll-down, choose  'Refill Your Plan – Tracfone Wireless' 
On the following page, click 'I Have A Plan'
Enter your phone or serial number
Enter the Plan Pin (it can be found on the back of the Airtime Card or receipt of the Tracfone Plan you purchased earlier)
Enter the promo code (optional)
Once you're done with these steps, your plan will be refilled
You can also buy a physical airtime card from a number of retailers online including Amazon and Best Buy.
Add Airtime From Your Phone
Dial Tracfone's recharge number (1-800-867-7183)
Follow the instructions, select your plan, and activate
You must have a credit card or other means of payment available
You will be informed of your new airtime balance
Visit a Tracfone Store
Tracfone has over 90,000 retail locations in the US.
If you want to see a location near you, visit Tracfone – Find A Store and enter your area's zip code or exact address.
How to Activate a Tracfone Airtime Card
After purchasing your Tracfone Airtime card, scratch off the silver coating on the back of the card to reveal the airtime pin number.
Dial 611 and then follow the call prompts (i.e input your airtime card number followed by your plan pin).
Your plan will be refilled but you'll need to turn your phone off and then on again to reconnect to the network and use the service.
How to Check Your Tracfone Balance
You may want to check your Tracfone balance from time to time so you don't unexpectedly run out of minutes.
There are 5 ways to do this:
The first way is to text 611611 and follow the prompts to check your balance.
The second way is to download the 'Tracfone My Account' app from the Google PlayStore and log in to your Tracfone account. Once you're logged in, your remaining minutes, text, data, and validity will be displayed.
The third is to call Tracfone's customer support at 1-800-867-7183 and follow their instructions. They will be able to tell you how much airtime you have left.
The fourth way is to go onto Tracfone's website and visit their 'Check Balance' page. There, you will need to enter your phone number and the last four digits of your serial number. After doing this, Tracfone will tell you how much airtime you have left and when it expires. 
You can also dial *777*1# from your smartphone and follow the prompts to check your balance (Note: only works for certain smartphones).
How to Add a New Plan to a Tracfone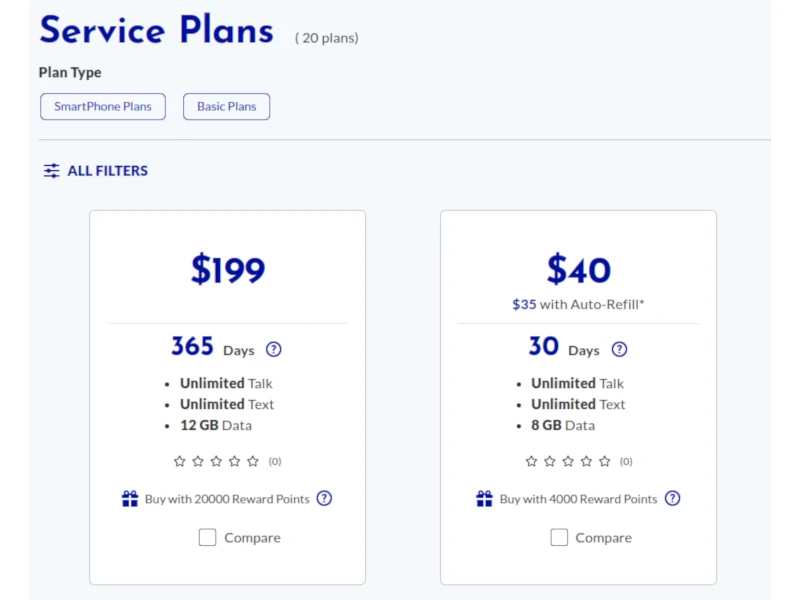 To purchase a new plan:
Go to the Tracfone website
Click on Shop > Plans And Services > Service Plans
Scroll down the page and choose from either a 'Basic Plan' or a 'Smartphone Plan'
Tracfone Plans
Tracfone has a total of 20 available plans – 8 Basic Plans and 12 Smartphone Plans. Here are some of the plans in brief:
Basic Plans
30 minutes of talk, text, and data for $9.99 (Validity 30 days)
120 minutes of talk, text, and data for $29.99 (Validity 90 days)
200 minutes of talk, text, and data for $39.99 (Validity 90 days)
1000 minutes of talk, text, and data for $159.99 (Validity 365 days)
1500 minutes of talk, text, and data for $199.99 (Validity 365 days)
Smartphone Plans
Unlimited talk, text, and 1 GB of data for $20 (Validity 30 days)
Unlimited talk, text, and 8 GB of data for $40 (Validity 30 days)
750 minutes, 1,500 texts, 2 GB of data for $50 (Validity 90 days)
1,500 minutes, 1,500 texts, 1.46 GB of data for $125 (Validity 365 days).
To see more plans, check the best Tracfone Smartphone Plans.
Benefits of Using Tracfone Services
One of the major benefits is that you don't need to sign any contracts. You simply need to buy a Tracfone plan and you're good for the whole month. You can cancel or switch to another service at any time.
Unlimited Carryover which means that as long as you have active service, your minutes will never expire. They will simply roll over to the next month's plan.
Tracfone offers exceptional nationwide coverage on the four major networks.
Included features are caller ID, call waiting, 3-way calling, voicemail, text messaging, and affordable roaming.
Easy to refill airtime from a number of great packages.
Promotional codes to get even more discounts.
You can activate Tracfone plans on a non-Tracfone mobile phone or get a phone directly from Tracfone. 
Verizon has purchased Tracfone and is beginning to migrate customers to the Verizon network.
Learn all about it in this short, informative video.
How to Add Minutes to Someone Else's Phone
The process is the same as adding airtime to your phone.
You can do it from Tracfone's website or add time through airtime cards – but you must have physical access to the person's phone for that.
If you need to regularly add time to someone else's phone and they are unable to use reloadable airtime cards, there are 2 good ways to keep their phone charged up.
Have them share their account username and password with you so you can get on regularly and add time to their phone using the digital portal.
Sign them up for auto-renewal of minutes and data, then have the amount charged to your account for worry-free coverage.
Can Tracfone Service Be Used Internationally?
Yes. Basic International Calling comes with every monthly Tracfone plan at no additional cost.
Activate it by calling 1‑800‑706‑3839.
To curb fraudulent international calling, Tracfone requires that you receive a pin number that they will send when you call an international number.
Enter this pin on your keypad to complete the call.
This service is not included with unlimited calling plans.
However, you can buy a Global Calling Card to make calls from the United States to many countries cheaply.
Tracfone can connect you very affordably with nearly every country in the world.
Mexico
The UK
Germany
India
Bahamas
Chile
Columbia
Japan
Israel
Italy
Netherlands
South Africa
Turkey
Check out the full list of countries you can call with Tracfone and see the minute rate for a call to each country.
Regardless of the country you call, you can use the same Global Calling Card.
The rate simply determines how quickly the airtime is used off the card per call.
Can You Use Any Phone With TracFone Service?
What carriers are compatible with TracFone?
You can use all phones which are:
GSM-unlocked phones
AT&T compatible phones
T-mobile compatible phones
Verizon compatible phones
Some CDMA-compatible phones
What are Some Great Phones Available at Tracfone?
On Tracfone's website, you can purchase a great smartphone or just a Tracfone flip phone (great for use with seniors or young kids).
The available phones include:
Samsung Galaxy A03s
iPhone 12 Mini
Alcatel TCL 4X
Moto G Stylus
Moto G Pure 
Samsung Galaxy A32 
Samsung Galaxy A12
LG Premier Pro Plus
Need to know other places where you can buy a Tracfone? Check out Where Can I Buy a Tracfone?