The Total Wireless Family Plans
Phone plans have been changing over the past years and this seems to be favoring many consumers regardless of age or income. Like as of now, there are cell phone plan for seniors from companies like Verizon or the cheap cell phone plan for kids offered by several service providers across the country. Then there are the free phone plans which are offered by free government phone providers and it is absolutely for free! These reforms have made it easier for people to access phone plans at an affordable price and also get to choose what they really want with regards to the talk, text and data units.
Aside from the type of plans mentioned above, there is one plan that has caught attention from most people and it is the family plans. Family plans are unique from all other plans since you can have several sim cards under your name. The family plan has proven to be cost effective since you can also pool your talk, text and data units over all the sim cards you want.
Total wireless family plan is a good option if you plan to enroll for such a phone plan. Total wireless is among the top ten MVNOs in the country and has a high approval rating from several community forums and also review organizations. This article tends to demystify on all you need to know regarding the family plans at Total wireless family plans. If you plan to switch to Total wireless, you will also get all information from this article. So, read ahead to learn more on family plans from Total wireless.
Can new customers enroll for family plans at Total wireless?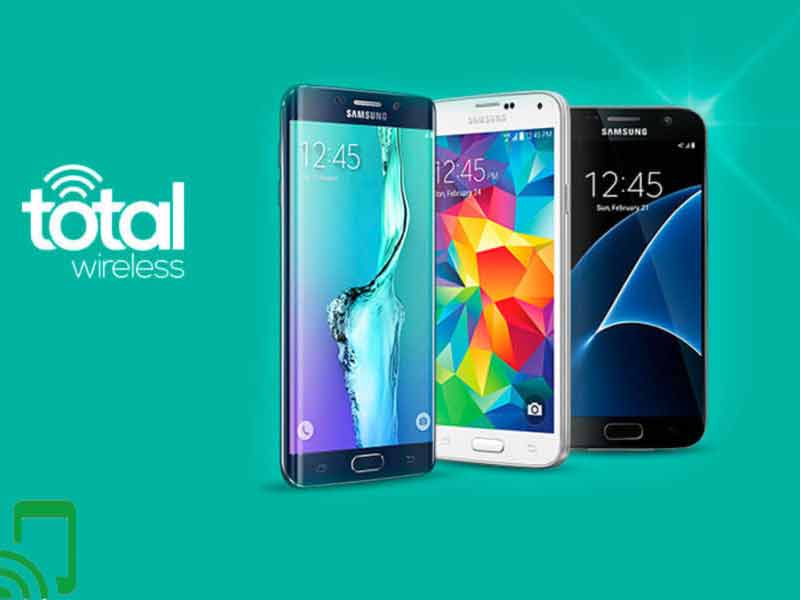 Total wireless plan is open to both new and existing customers. You can apply for the plan straight from their website or simply visit a retail store near you for further assistance if you can't navigate to their website easily.
There is also no added advantage where a new customer may get a discount on the family plan. Everyone is treated equally with regards to the pricing and allocation of talk, text and data units
Can you use your own device for family plans at Total wireless?
With the new FCC policies in place, you can bring your own device and use it without any restrictions at Total wireless. If your device is eligible and compatible with Total wireless network, then you can bring it to enjoy their services. To know if your phone is compatible with their network, you can use the Total wireless IMEI checker found don their website.
Are there contracts with Total wireless family plans?
Total wireless is an MVNO that has no contracts option to any of their plans. So, if you are looking for no contract phone plans, then the family plan at Total wireless will work for you.
At Total wireless, you will also not expect any hidden costs to your phone plan costs. The price is paid once per month but with time they may introduce a pay as you go plan for interested parties.
Total wireless family plans with pricing
The family plans are very affordable and you can easily apply for one in just simple steps. One benefit is that there is no eligibility process and also no credit checks. All you have to do is visit their website or retail store whereby you will get the steps on the application process. Below is a list of the family plans and their pricing;
1. $60 Plan
First on our list is the $60 per month per line shared plan. The plan offers unlimited talk, text and data. However, for data you will use 30 GB at high speed and once you exceed that, your speeds are lowered to 2G. The maximum lines to be used are 2.
2. $85 plan
This plan comes with unlimited talk and text. Data is at high speeds of 4G LTE. The data comes in unlimited UP TO 60 GB after which speeds are lowered to 2G networks. You can use up to 3 lines under this plan
3. $90 plan
This plan offers you unlimited talk text and limitless data. The data option is quite cool since you get up to 5GB of data every day for up to 30 days. The speed is quite reliable at 4G LTE. A maximum of 3 lines are allowed on this plan
4. $100 plan
The 100 GB plan is quite cool and has a wide range of perks. With this plan you get. The plan allows you to have up to 4 lines;
Unlimited talk and text
4G LTE unlimited data (if you exceed 100 GB speeds are slowed down up to 2G)
These are the best plans you can get under family plan from Total wireless. There are also other plans which you can choose from if you find the family plan does not work for you. Simply visit Total wireless website for more information.
Pros and cons of Total wireless family plans
PROS
No contracts
You can have a maximum of 4 lines
The plans are affordable
No credit checks
There are no hidden costs, extra fees and taxes
CONS
There are data caps to every plan
What do people say about the family plans at Total wireless?
In most community forms most people really like the family plans. They also have a good customer rating from several platforms like reviews.org and many more. However, not everyone will love their services. There is a portion of people who are not impressed by their data caps once you exceed a certain limit.
Bottom Line
Total wireless uses the most dependable network services to provide services to its consumers. They rely on Verizon wireless which offers nationwide coverage so you will never be disappointed with their network. Also, you are not tied down to any contracts with the family plans.
If you seem to have a hard time with unstable signals you can just opt out without any ties to anyone. In general, Total wireless will give you affordable deals on family plans which you can never get or hardly get in any network. So, start applying to enjoy their services today!