The Samsung Galaxy S9 Verizon Review
Samsung is an important icon in the modern world of mobile phone technology advancements. Its best known for serial production and release of high-quality smartphones with amazing features and seamless functionality. Overall, a lot of customers have entrusted their products because they are authentic and there is no chance that you will buy a counterfeit phone in disguise from the authorized dealers. In a market filled with many options, Verizon Samsung Galaxy S9 still stands out amongst the best smartphone produced by Samsung.
During the first flagship phones of 2018, Samsung S9 was at the forefront to hit the market on March 16th. The phone is a predecessor of Samsung galaxy s8, they almost have the same features but the camera system is the gateway for the Samsung S9 new advancements and innovations. Including a new upgrade version of Bixby with real-time object sensor and recognition. Therefore, galaxy S9 remains an excellent smartphone everyone with an attractive design, specifications, and performance.
Featuring Verizon, the smartphone is among the exciting plan in the Verizon phone deals for existing customers. Upon connecting to this carrier either by purchasing a new phone or by upgrading, you get benefits ranging from unlimited texts, data and talk time. There are also numerous offers that both new and existing customers get as long as one remains loyal to this carrier. In this article, we are going to explore more information about the Samsung S9 by first touching on the specifications.
What Are the Specifications of The Galaxy S9?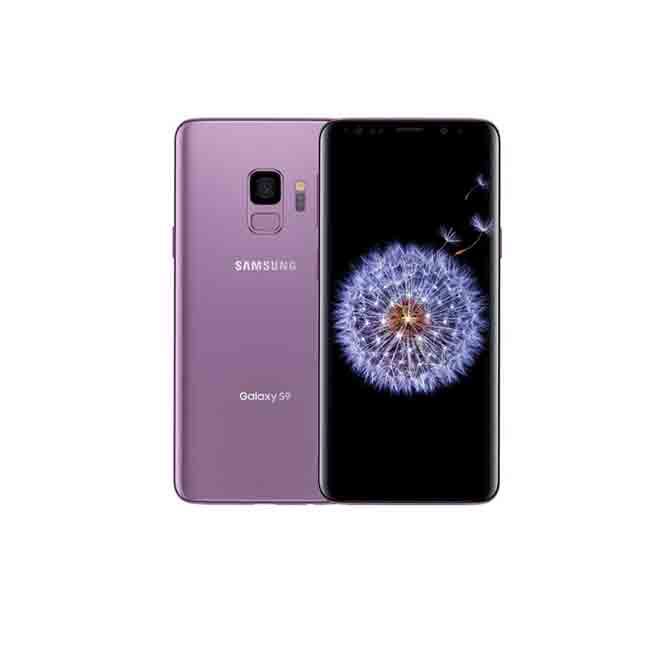 The most outstanding feature of this phone is the camera quality. It is a super speed dual pixel camera with 12 megapixels that gives out brilliant and quality photos even under low light. For the photogenic persons, galaxy S9 won't let you down.
Besides, it has an infinity display with Quad HD+ Super AMOLED that gives out clear contrast. The dual-curved 5.8 gorgeous screen displays crisp photos and videos with excellent clarity. The design looks lovely with purple and blue colors.
Also, the gadget has an IP68 rating which means that it is water-resistant in up to 5 feet of water for almost 30 minutes. If you a person who loves workout as you listen to music, even in the rainy season you don't have to worry about spillages or getting rained on, galaxy S9 will always take care of itself.
The battery capacity is 3000mAh and can last for all day long so if you are having long schedules or travels, the power will be sufficient.
The availability of a dual speaker system gives out loud and rich audio, for those people that feel like music is all about loud sound, you should consider this smartphone.
Besides, the fast snapdragon 845 processor enables tasks to be carried out faster and effectively.  Other notable features include a wireless charging system, fingerprint placement, and a well functional head jack. Moreover, Samsung S9 features are way different from Verizon wireless free government phones.
PROS
Attractive design
Good camera spec
Water-resistant
Relatively cheap
Long-lasting battery
Where Can You Buy the Samsung S9 Series?
The Samsung S9 and Samsung S9 plus series are still excellent smartphones that can be bought on contract deals or free sim deals. You can either visit any authorized Samsung phone vendors like Verizon wireless, T-Mobile, Sprint, AT&T, Amazon or purchase directly from any Samsung branch. By doing so, you will have a guarantee on quality and the authenticity of your device.
There have been many complaints raised by the customers due to an increase in the sale of counterfeit phones. To make sure that you get the legit phone version, don't buy the phones on the streets or anyhow. You can visit the Samsung shop or any authorized Samsung phone dealers in the process of buying.
Does the Samsung S9 Support Verizon?
The answer to this question is yes. Due to its unlocked nature, the Samsung S9 is compatible with several US cellular networks including Verizon wireless. This type of smartphone works well with the CDMA LTE 4G network that is perfectly supported by Verizon wireless. Thus, they are the ultimate experience in performance and speed.
Moreover, Verizon engages in a lifeline plan whereby the minority in the society are given a chance to enjoy the benefits in the world of mobile phone technology. Due to the inequality in income distribution, the low-income earners get to serve using Verizon internet for low-income families. This is because such a social class can't afford the internet package that comes along with the new release of the smartphone models.
What Is the Most Affordable Way to Upgrade to The Samsung S9?
With the rate at which smartphones are gaining popularity, the prices tend to be high. Thus, one of the most convenient and affordable way to upgrade to the Samsung S9 is through Verizon wireless. This carrier is highly compatible with Samsung smartphones and also because it's one of the largest Samsung phone dealers in the US.
Samsung has developed a payment plan whereby individuals get to own a phone without necessarily paying for the full amount upfront. If you qualify for the upgrade, you will pay 0% interest on the monthly installments. In this case, the prices are spread in a repayment period of 24 months then after successful completion of 12 months installment, you get to own the phone. This has improved customer experience and affordability.
Bottom Line
Despite a lot of technological advancements happening in Samsung smartphones, the Samsung S9 remains a great phone and relatively affordable. It features in the best Verizon compatible unlocked phones. Besides, it has wonderful specifications that you may look for in a smartphone. Better still if you need to upgrade to the next phone series, the room is there with a simplified upgrade process. In the above discussion, you have been furnished with the right information, take time, digest it and make the right choice.