Top 5 Sprint Mobile Hotspot Plans
Sprint Mobile is a well-established carrier and has been present for several decades. At one point, you may have had an experience of their services or may wish to join their program. With its 1000+ employees, you are assured of quality services ranging from talk, text, and data popularly known as the Sprint Unlimited Mobile Hotspot plans.
Many companies claim that their network coverage is nationwide available, but for sure, that is a false claim. Sprint mobile ensures that their networks reach up to rural areas, and it works very well in such areas. Surprisingly, they also provide their services to Puerto Rico, a place where to get network signals from the "big-four carriers" is not reliable. Over the years, there have been changes in the company ranging from ownership and partnership. For years, the carrier has been looking forward to a partnership with T-Mobile, it seemed to make progress. Through a press statement, Sprint mobile announced to be making a partnership with T-Mobile but the roles each will play is still under review.
If the merger works through, many people will benefit from it, and it will be a stepping stone for the company to boost its network coverage. Also, they have partnered with Google to enhance its music streaming services. This partnership enables Sprint mobile users to download apps based on Sprint and stream music through several Google LLC platforms. This is a way to allow customers to be able to access their services with a wide variety of plans as possible. As of 2020, they seek to enhance their network connectivity outside US, and that would make them the first carrier to do so.
Sprint Mobile Hotspot Plans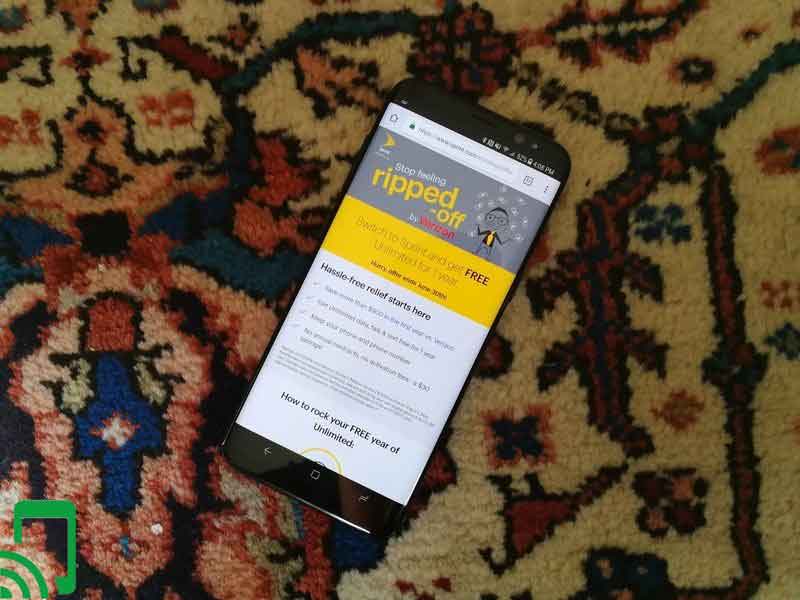 Many carriers tend to give you plans according to your area. As for Sprint Mobile, their plans are standardised; hence, the user does not worry about paying a different cost from what others pay.  Their plans are divided into two major parts that are the Basic Unlimited Kickstart plan and the basic unlimited plans.
1. Kickstart plan
The Kickstart plan starts when you switch to Sprint from a different mobile carrier. You are eligible to pay $25 per month, and if you purchase a new device based on Sprint, you get $100 prepaid MasterCard.  The Kickstart plan has some limits like you are eligible to stream videos limited at a 480p standard definition. For music, you are allowed to stream at 500 kbps, and when you do online gaming, the speed clocks at 2 Mbps at the maximum. So far, there are no adjustments with regards to the price of their plans.
2. Basic Unlimited plans
When it comes to the unlimited mobile hotspot plans, there is more to what you might think. This plan allows you to get the best unlimited mobile Hotspot plan whereby you can lease your hotspot device as a mobile hotspot. It also comes with Hulu streaming service bundled for a whole month.  If you have 3 lines, then you are sure of getting the best deal with this plan. 
Currently, Sprint is offering a discount for those people under Basic Unlimited plan to, and they have 3 or 5 lines added. You will only pay $100 for all the lines you have whether its 3, 4 or five lines until June 30, 2020, where the price will rise depending on the active lines that you have.
Recommended Articles:
The Best MetroPCS mobile Hotspot plans and devices
Best Freedompop Hotspot plans and devices
Best Free Government Smartphones
Also, there are other two plans named the Unlimited Plus and Unlimited Freedom. Last year, they made some changes with these plans whereby if you were using the Unlimited Plus, you get 100GB of data instead of 50GB. The speeds will come at 4G LTE and also other benefits from the Basic Unlimited plans will also be received.
The 10 GB availed in Freedom Unlimited plans have now been upgraded to 15 GB. All these features apply to the Simcard that may be used to the Mobile Hotspot devices. So with that in mind, if you wish to enroll, you can call them or visit their official website to get more assistance.
The 5 Best Sprint Mobile Hotspot devices
1) Sierra wireless overdrive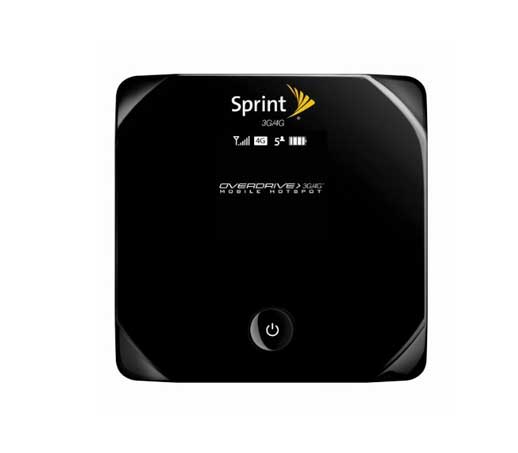 This is an amazing product produced by Sprint Mobile. It supports up to 5 devices, and there are no reports of buffering. Also, if you have a PC device, you can still connect to their services. Many devices do not allow Linux Operating systems to be used by the MiFi, but this one is an exception.  It has a dual mode service that allows you to use dependable 3G speeds and at the extreme,
Accelerated 4G speeds. The transition is quite efficient, and you will not complain about slow internet while switching.  It is quite small and easy to configure and use. The device has a long lasting battery that can deliver up to 6 hours of continuous usage.
PROS
Switching from 3G to 4G does not consume much time
Has a bright and easy to read display
It is compatible
Your internet connection is secure
Fast uploads and download speeds
CONS
3G network connectivity is quite slow
2) Netgear Sprint Zing Mobile Wifi Hotspot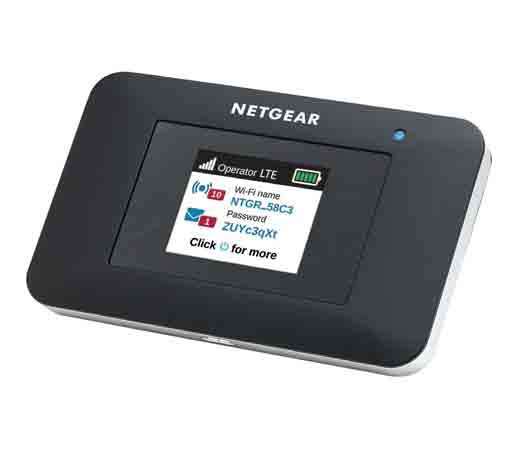 Netgear has been one of the best Hotspot device providers for several years. It has the Qualcomm Processor that gives you the best performance when it comes to internet and speed. It supports several network frequencies hence suitable across any location.
Netgear sprint has a 2500 mAh battery that gives you solid 10 hours of streaming and also 10 days before you start recharging it. Also, it has a stunning LCD screen which is bright and easy to see.
PROS
Fast internet connection
Easy to use and navigate through
Has several network frequencies supported
Long lasting battery
A bright and large LCD screen
CONS
The device may take some time to boot up
3) Sprint Novatel Wireless MiFi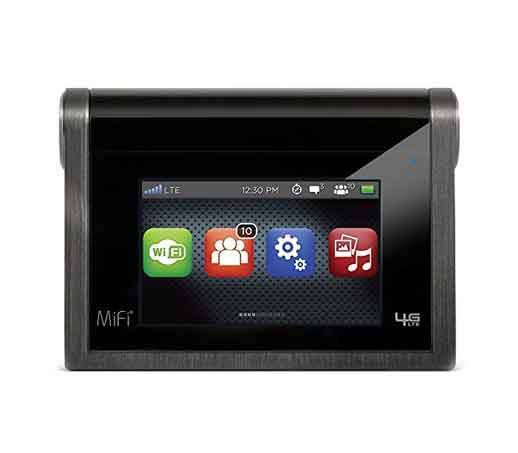 Sprint Novatel is one of the best devices to opt for in 2020. Also, the display resembles that of a smartphone, and the user will be able to navigate quickly to the settings when using this device. With its 5350 mAh battery, you get upto 15 hours of continuous usage and about 10 days of standby time.
The 4G LTE network is quite reliable since it has 50 Mbps as the upload speed and 150 Mbps as the download speed.  It can also connect up to 5 devices and still get the fast internet feeling when using it.
PROS
Internet does not buffer at all
The display is quite amazing
Reliable 4G Networks
A long-lasting battery that can also charge other devices
Easy to set up and use
CONS
Global connectivity is not very convenient
4) Netgear Mobile Hotspot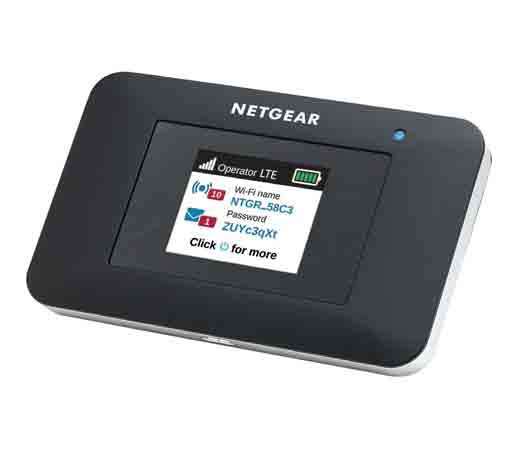 Sprint Unlimited is the epitome of mobile hotspot devices. It allows internet connection for up to 10 users, and also there is no need to install any software so that you can use the device. Most devices come with no software installed; hence, you need to contact your provider for assistance.
Ten users at the maximum can be able to use this device without slow speeds, and also it can be used as a power bank. When you buy it from Amazon, you get a 1-year warranty. With the capabilities of connecting to several network bandwidths, the user can use the device at places with extremely low internet.
PROS
No buffering with regards to internet speeds
Easy to set up with the reinstalled software
Has an appealing display
Long lasting battery
Secure internet connection
CONS
The power bank option does not work well
5) Huawei E5577Cs-321 4G LTE Mobile WiFi Hotspot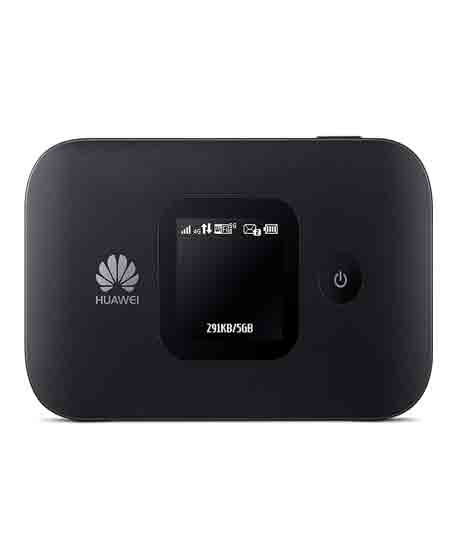 The Sprint Unlimited may not be a famous device, but it can deliver quality internet. First, it has a large capacity battery that delivers up to 10 hours of continuous usage and about 240 hours of standby time. By supporting several network bandwidths, you are sure of quality internet wherever location you may be in.
Since it has the Label Sprint (at the front of the device), you are assured that the device may not bring about any malfunctions and if it happens, you can always contact customer care for assistance.  The device has a bright LCD screen which shows the battery percentage, network bars, and amount of data used.
PROS
Fast internet speeds with the fantastic network bandwidths
Bright and easy to read LCD screen
Long-lasting battery
Easy to use and configure
Global connectivity  is very reliable
CONS
The security of your device is not very reliable
Bottom line
Despite the ups and downs, Sprint mobile has been through, with regards to the change of ownership, it still stands out among the best four carriers in the US. Unlimited plans are quite affordable and very convenient, especially if you wish to get the Hotspot devices. Sprint will never disappoint you when it comes to customer service due to their experience in the telecommunications venture.