How to Get Free Obama Phone in California within 24 hours
Despite California's economy being the largest of any state in the United States, the golden state has a poverty rate of 23.5%. The highest of any state in the country. With a third of the nation's welfare recipients also found in the state, California has one of the highest numbers of people eligible for the Obama phone. Lifeline cell providers in California have been an answered prayer to many of these citizens and with easy access to the Obama phone, you are assured of ease of communication between friends and family.
The lifeline assistance program is a program designed by the Federal Government to put phones and discounted telecommunication services within reach of needy Americans. Since its inception, over 15million Americans have benefited from a free government phone and many more from the discounted wireless and/or landline services.
Here are some quick facts about the Obama phone program. Despite discounted landline services being introduced in 1996, the first free phone service began in Tennessee in mid-2008 and is now available in 49 states. Though nicknamed the Obama phone, the Lifeline assistance program was not introduced by Obama. It was only nicknamed so because the popularity of the service exploded during his time as president. Only one lifeline phone is allowed per household, whether landline or wireless. U.S citizenship is not a requirement to get an Obama phone. Read more below to learn how you can get this free phone.
The Complete Guide to Receiving an Obama Phone in California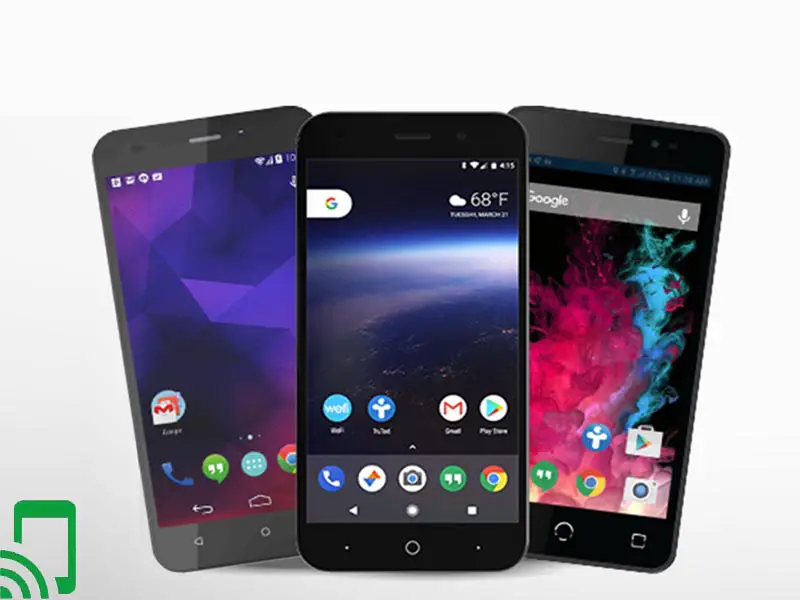 STEP 1: Confirm Eligibility
Although the Obama phone is sponsored by the Federal government, it is regulated by different state governments. Therefore, eligibility requirements may have small variations from state to state. In California, you can qualify for an Obama phone through one of two ways.
i) Participation in Federal assistance programs
You qualify for an Obama phone if you or any member of your household participates in Federal assistance programs including but not limited to;
Medicaid
Supplemental Security Income (SSI)
Federal Public Housing Assistance
Food stamps or Supplemental Nutrition Assistance Program (SNAP)
National School Lunch Program (NSL)
Temporary Assistance for needy families (TANF)
Tribal TANF
Federal Veterans and Survivors Pension Benefit Program
ii) Income-based eligibility
You are eligible for lifeline assistance if your household's total annual gross income is at or less the following annual limits with an addition of $6,900 for each additional member.
Household size                 Annual income limit
     1-2                                         $27,500
     3                                             $31,900
     4                                             $38,800
Proof of eligibility must be provided in the form of income statements or paycheck stubs, letters of participation from qualifying public assistance and other official documents.
STEP 2: Choose a Wireless Provider In Your State
Find out which providers have lifeline assistance in your state and choose one that suits your personal needs. For California, a wireless plan must provide a minimum of 501 minutes and at least one plan offered by a participating provider must be available without bundled video or data service.
Read reviews on the company from other customers to help you make a suitable choice. If you happen to make a choice that is not satisfactory as you continue, worry not, for you can always switch to another provider of your choice.
STEP 3: Make the Application
After picking a carrier and informing them that you qualify for a lifeline, they will begin the application process for you. An application form will be mailed to you within a week with a PIN in a pink envelope. Fill in the form honestly, sign it and send it to the California lifeline administrator together with all required documents.
STEP 4: Wait For Notice On The State OF Your Application
If your application is not accepted, you will receive a notice via email, or mobile phone followed by a letter. If, however, your application is successful, you will receive your phone within 7 to 10 business days though it might take a bit longer. After receiving your free government touch screen phone, choose and activate the plan you want from your service provider.
How Do I Renew My Lifeline Application?
Your lifeline discounts will need to be renewed annually. A renewal form with a PIN will be mailed to you 105 days before your registration anniversary. To renew your discounts, fill in the form, sign it and send it to the California lifeline administrator before the due date. Failure to do this will see you discontinued from receiving further discounts.
The Best Obama Phone Providers in California
In California, the cell phone company receives $9.25 for every subscriber. Due to this subsidy, lifeline subscribers in California get some of the best plans in the country. Here is a list of some of the best providers of a lifeline in California.
i) Feel Safe Wireless
With this carrier, qualified citizens receive a free government cell phone, unlimited texts, unlimited voice calls and 3GB of high-speed 3G data per month.
ii) Assurance Wireless
Assurance wireless, which is a brand of Sprint Nextel, is the second largest provider of a lifeline in the country. Qualified applicants receive a free android smartphone, unlimited minutes under the freedom plan, unlimited texts and 2GB data monthly.
iii) Safelink Wireless
Safelink Wireless is the largest and oldest free cell phone provider. Eligible lifeline applicants receive a free cell phone, caller ID, Unlimited internet, unlimited text and voice call time, free 911 and 411 calling and access and voicemail. Due to its unlimited internet, it gives one of the best data deals to California lifeline internet providers.
iv) Safety Net Wireless
With safety net, eligible applicants receive a free government phone, unlimited talk, and text ad 5GB. You will also receive a sim card together with its configuration. Free phones for seniors in California are available for seniors over the age of 65 with low family or individual income and those with disabilities or those suffering from a disease.
Final Thoughts
The initial reasoning for the Obama phone was that the phones would pay for themselves multiple times over by helping needy Americans; get in touch with prospective employers and reduce dependence on government assistance, make emergency phone calls and stay connected to family and friends. An Obama phone may just be the Godsend that helps you improve your quality of life.