How to Activate my Verizon Phone – A Complete Guide
Cell phones have become essential in our day to day activities and if you get disconnected at times you will be outdated with the latest news. With your smartphone, you can easily get information and if you are looking you can get various job opportunities you can easily get them and apply in your field. You can check out various learning resources on the internet if you are a scholar and if you want to learn something new, you can check out various tutorials. Various mobile carriers offer various models of smartphones that you can opt for. Once you buy the smartphone at Verizon, then you need to know how to activate your Verizon phone.
Verizon Wireless is among the top leading mobile carriers in the US that offers various mobile services to its customers. Verizon is well known for offering high-speed internet and affordable Verizon prepaid cell phone plans. Verizon Wireless is among the top mobile carriers hence it has large cellular towers letting their customers enjoy fast and smooth network coverage across all states in the US. Once you subscribe to Verizon Wireless services, you can decide to bring your smartphone or you can buy a new smartphone at their online stores. Once you buy the smartphone, you need to activate the Verizon phone to enjoy the mobile plans offered.
Activating a Verizon phone is a way of registering your smartphone to the Verizon network so you can enjoy the services they have to offer. Remember buying your Verizon flip phone or mobile phone from a Verizon Store and setting it up there will involve activating the phone. No need to feel stranded while activating the smartphone, as you are in the right place. In this article, you get to learn how to activate your Verizon phone and the various methods that you can implement. Let's check them out.
Ways on how to activate your Verizon phone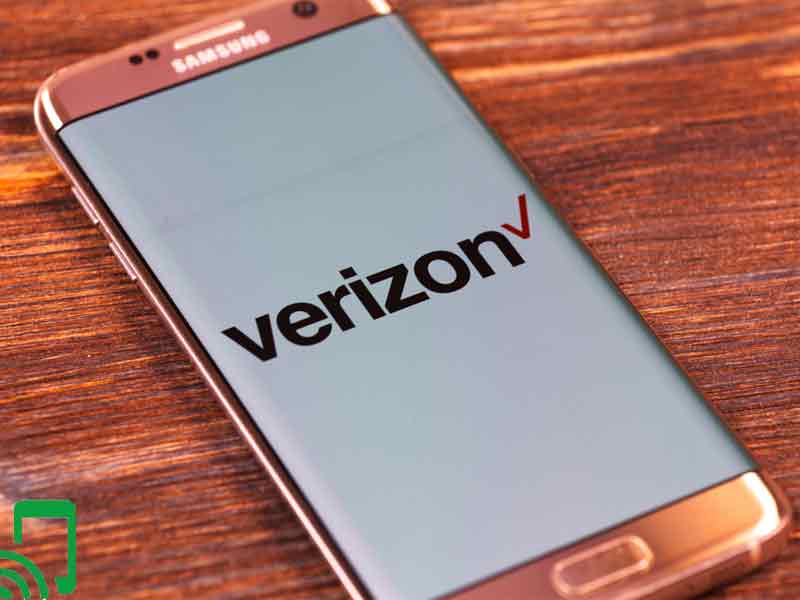 If you buy your Verizon phone online, it won't be activated once delivered to your residence. There are various ways to activate the phone and to be particular there are four ways on how to activate the Verizon phone. You can decide to go to the nearest Verizon Store or you can decide to check out the three methods below.
Activating your Verizon phone online
Activating your phone via telephone
Activating your phone via the My Verizon App
 The above methods are efficient and fast and can save you a trip to the nearest Verizon store.
1) Activating your Verizon phone Online
You can easily activate your phone online through their website hence you need a My Verizon account. Once, you open Your Verizon account on the website, head to the Activate, Switch or Bring Your Own Device section. Select the Activate a Device on an existing line then click the line that you want to activate on your phone.
Once you click on the line, Verizon will authenticate if your phone is compatible with your line and current plan. In this section, it will prompt you to choose between two options of either Yes or No to confirm if it's your first time setting up the device on your account or if you have ever used the device on your account before. After confirming that, you will be prompted to type in your Device ID and then click Check Device.
With the rampant cases of security breaches, Verizon handles it by sending you a code on your phone that you are activating. Once you get the code on your phone, type in the code into the Online Authorization Code field, and click confirm.
If you need help with more info on your SIM card and ID number then it's quite easy. Click the Finding Your SIM Card and SIM ID section, you can either decide to order a new SIM card or you simply type in your SIM ID number and click Check ID to get the details. Once done, click confirms to approve your changes.
2) Activating your Verizon phone via telephone
If you aren't comfortable with the online process, you can then opt for telephone services. Before you can start, you need to have your SIM card, your Verizon compatible unlocked phone, and your receipt. First, dial (877) 807-4646, follow the prompts to activate your Verizon Wireless services.
After that insert your SIM card into the device and you can charge it if it's low on battery. With all that done, you have activated your phone and you are ready to enjoy Verizon Wireless home internet plans.
3) Activating your Verizon phone via the My Verizon app
To reduce the hustle of going to the Verizon website or calling customer care, you can activate your Verizon phone through the My Verizon app. Open the mobile app on your smartphone, then tap Add Device. Select
Activate a device I already own and choose the model of device you are adding and the operating system the phone is operating on. Type in your device ID and you will have activated your Verizon phone.
How can I reset or change my Verizon account password?
To reset your forgotten password, head to the 'My Verizon Forgot Your Password' page and type in your mobile number in the input field. Click the continue option and you will be prompted to answer the security question you placed for your account.
Once you answer the security question, then you will be directed to the change password page and you can reset the password. If you can't remember the answer to the security question then you can opt to receive a text message then you will receive a temporary password and you can change it.
To change your password, later on, head to the "My Account" section and select the "Change My Password" option. You will be prompted to type in the "Current Password" then type in your new password after that click confirms and your account password will be changed.
Wrap up
As you can see it is easy activating your Verizon Smartphone allowing you to enjoy the various Verizon prepaid cell phone plans. To avoid having to check your phone's compatibility, you can buy a new phone by taking advantage of the Verizon phone deals for existing customers that are affordable and rich in features. Feel free to share your thoughts on the methods above and tell us about your experience.