The 7 Best Online Colleges That Offer Free Laptops
Most colleges and universities in the United States, especially those offering hybrid or online programs, excel through technology introduction into the learning curriculum. However, enrolling in online colleges that offer free laptops is a significant achievement over attending traditional campuses. This emerging trend of schooling at home has been a major contributing factor for studying online. Besides, the financial burden that students face when buying laptops for learning gets relieved.
If acquiring a laptop is a crucial criterion for your college choice, then this discussion on online tertiary institutions provides laptops to their students, greatly helping in your decision-making.  Usually, some schools spread the cost of laptops or tablets to online tuition fees, enabling students to own their issued devices after graduation. On the contrary, others lease laptops and tablets out to students on a condition to return the device when they graduate or leave school.
Moreover, free laptops offered by most online colleges are not accessible by every student. Some students come from poor backgrounds and have a dire need for such provisions. Luckily, there is free government internet and laptop providers that help those students handle their course work. The students must meet certain eligibility criteria based on Federal government poverty guidelines. It includes participation in any government-assisted program such as Food Stamps, or income levels below 135%.
How Do You Choose The Right Laptop?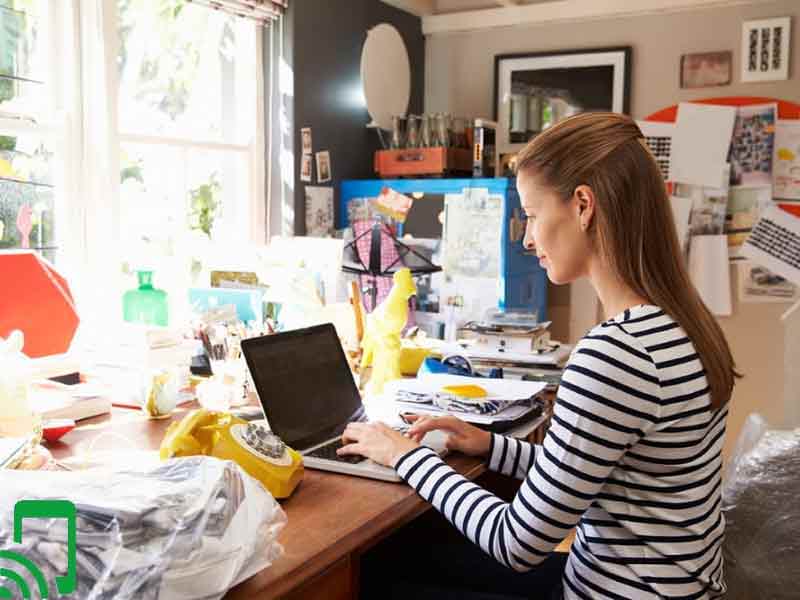 It is always advisable for learners to choose a laptop that suits their needs. Unless your institution requires students to have a particular laptop model, learners should select a machine that matches their program's technology requirements.
Normally, Colleges often use exact software that's only compatible with specific operating systems. So, programs may need students to have certain devices. Nevertheless, learners should also overlook some factors, including hard drive size, and RAM, screen size, weight, and battery life.
How Does The Free Laptop Program Work?
Online institutions rarely provide laptops at no charge. Instead, many colleges incorporate the cost of the laptop in the tuition fees. The students get charged small fees throughout their education programs. Many schools usually retain ownership of each student's laptop up to the time of graduation, meaning learners who halt taking classes have to return their device. However, unlike the free laptop with no strings attached, some colleges offer new and renewed computers at discounted prices.
Additionally, the brands of free laptops and tablets provided differ depending on the institution and academic program. Some schools give students freedom of choice, with several providing both Mac and PCs.On the other hand, other institutions incorporate e-learning as a major component of their program curriculum.
Most importantly, students can virtually attend course lectures, study, take notes, finish homework, hold discussions with their peers, and even have exams with their school-issued laptops.
Who Offers Free Government Laptops And Computers?
People of goodwill and organizations have joined efforts and introduced programs that help low-income individuals and families access a free computer when they can't afford one. To benefit from the free computers for low-income families, you must be enrolled in some form of state or federal assistance like food stamps, Medicaid, or a low-income senior citizen over the age of 62 or handicapped or disabled.
Additionally, students benefiting for reduced school lunch are eligible for free laptop with food stamps to help them enjoy the same privileges with their comrades who own laptops. However, the eligibility proof documents must be produced to benefits from such programs. Some of the key players include;
Computer Technology Assistance Corps (CTAC)
Microsoft Registered Refurbishers
gov Assistance Listings
Computers With Causes
Craigslist
The On It Foundation
Seattle Community Network
The National Cristina Foundation
What Are The 7 Best Online Colleges That Offer Free Laptops?
1) Chatham University
Chatham University laptop program offers all freshers with a MacBook Air during their first-year orientation. All the online courses must incorporate the laptop into the curriculum, and students have access to university wifi hotspots spread across the campus.
Moreover, the newly enrolled students receive a complimentary laptop case plus four years of warranty against damages and theft protection. Technology fees cater to the costs of the laptop and on-campus IT services during the student's enrollment.
Besides, the graduate students do not get the laptop, but the Chatham University transfers ownership of the laptop to each successful graduates. The Chatham University grants financial aid options for buying and maintaining a device in need be for graduate-level coursework.
2) Full Sail University
The Project Launchbox Initiative of Full Sail University, the incoming freshers, may buy a recent-generation 15 inch Apple Macbook Pro notebook computer an institutional discounted rate to help students learn. Students pursuing degrees in software development, game development, or simulation and visualization get a Hewlett-Packard laptop instead.
Additionally, students benefit from supplemental hardware and software components, depending on their major field. For instance, laptops for sports management majors come with a microphone and audio mixer for sports media and journalism production.
On the other hand, music production majors get a computer with Pro Tools, Logic, and other mixing software. Full Sail University gives a merit-based scholarship that handles laptop costs. Otherwise, students can own the laptop after graduation if they wish.
3) Independence University
The Independence University is situated in Salt Lake City and is accredited by the Accrediting Commission of Career Schools and Colleges. At the Independence University, both laptops and tablets get offered to students at no charge, giving them the technology they need to finish their coursework. The institution sends all undergraduate scholars a tablet before beginning their first module, afterward, a laptop during their fourth module.
Each module comprises four weeks, and the Independence University provides only online associate, bachelor's, and master's degrees.Interestingly, the students are equipped with technical support on both hardware and software to enable students to operate devices appropriately.
The student can have their tablets and laptops after graduating. However, free laptops and tablets are only applicable to undergraduate students. Those pursuing master's degrees are not eligible for the program.
4) Southern Nazarene University
Southern Nazarene University is located in Bethany, Oklahoma, and is regionally accredited by the Higher Learning Commission. It provides a free laptop for every undergraduate student enrolling in school for the first time.
Those who initially received a university-offered laptop, but afterward withdrew, must return the device or purchase out their previous laptop before getting a new one. Students may own their laptops with each completed semester.
The program gives free Dell Latitude 3380 to students with an option to upgrade to a 13 inch or 15 inches MacBook Pro for an additional charge. However, it's difficult for the students to opt-out of the program, as most courses entail a computer to complete assignments, access materials, and participate in class discussions. Also, Southern Nazarene University offers hardware and software guidance.
5) Bethel University College of Professional Studies
Bethel University was established in 1842 in McLemoresville, Tennessee, and now provides six campuses across. At Bethel University, online programs get designed to enable easy and convenient learning. The college welcome application for those at least 23 years old possessing a high school diploma or GED with work experience of at least three years.
Some of the courses pursued at the University include Management development, Healthcare Management, and Information Technology. For those who prefer remote learning, you can find courses like Emergency Services Management, Healthcare Management, Information Technology, and Organizational Leadership.
6) St. Johns University
St. John's University is accredited by the Middle States Commission on Higher Education and offers free laptops to students who enroll in the Academic Computing Initiative(ACI) program. The students who opt-in get on-campus technical support, plus a four-year warranty, and preinstalled software that works with all course requirements. Any bachelor's degree graduates from the St. John's University can permanently keep the laptop.
Students may choose from three different computers: the Apple MacBook Pro, the Lenovo ThinkPad L380, or the Lenovo ThinkPad L380 Yoga. The computers come with laptop usage fees payable by students each semester. Also, the ACI offers loaner laptops for servicing and repairing students' main devices.
Students may choose their desirable laptops, but the College of Professional Studies mass communication program and the College of Liberal Arts and Sciences BFA course prefer the MacBook. The College of Business and computer science recommends a Lenovo device.
7) Northwest Missouri State University
Northwest Missouri State University is located in Maryville, Missouri, and is regionally accredited by the Higher Learning Commission. The Northwest Missouri State's free laptop and rental textbook programs enable scholars to save an average of more than $7,000 over four years in college.
The Northwest Missouri State University provides free HP EliteBook 840 G1 Notebook PC, laptops to full-time undergraduate and graduate students, with a likelihood of maintaining the devices provided they attain the minimum credit requirements each semester.
Students must return their laptops on the last day of finals week and during breaks or after graduation. Additionally, the Northwest Technology Service Center offers free repair services for school-issued laptops, as long as the damage is from normal wear and tear.
Read our related article on How to Rent-to-Own a Macbook (NO Credit Check!). We discuss everything you need to know about renting to own electronics.
Bottom line
This world is very dynamic and necessitates technological innovation adoption for a better tomorrow. In the recent past, online colleges that provide laptops to students have increased promoting research and learning.
This learning system enables students to attend courses without the need for physical presence, and it's economical. During this Corona Pandemic, take advantage and enroll in one of the colleges for a free laptop offer.