The Cheapest Cable TV for Low Income Families & Seniors
Cable services have been in the US and in selected countries across the globe. Since its inception, cable has enabled more than 60 million households across the US to have unlimited access to TV shows, make calls and even access the internet. However, with the growing need for such services, some companies are coming up with new modules which tend to overcharge the citizens of low income. This is why if you are on a low income, the cheap cable TV services should be an option to consider.
According to research, the use of cable services has greatly dropped over the past few years. This is because many people are opting into other options like fiber just to cut off the cost on their cable billings. If you are in such a situation whereby your cable service provider seems to make you living into extra frugality, then a cheaper service provider will do a great makeover for you.
There are several cheap cable providers with very flexible plans and very enticing programs to their plans. Cable TV should be affordable to every family regardless of whether it is low or high income. So, if you want to learn more on the best cheap Comcast cable for low families and more, read ahead to learn more.
How to choose cheap cable TV services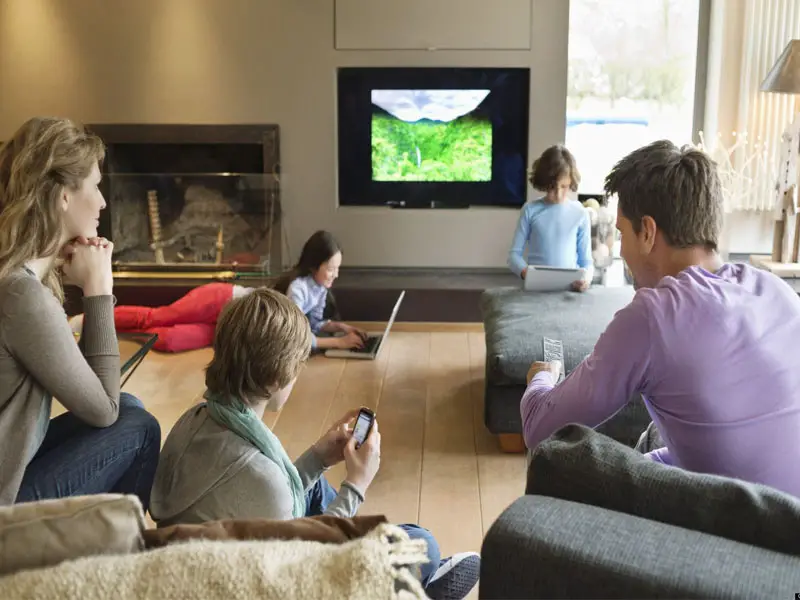 There are many cable providers in the market, and some are good while others, well, they offer very horrible deals! This is why you should consider the options below on how to choose the best Cable providers.
Step 1: Identify all cable providers within your location
Having all the cable providers listed down helps to prevent cases of fraud and also you are able to narrow down to the best service providers easily. There are several platforms which you can get data of all cable providers within your area.
Step 2: Consider the channels you want
Once you have all the SP in place, consider on the channels that you really want. You can know the channels offered by simply going through each of the cable provider's website. This will also help in narrowing down to the best provider.
Step 3: Check out the plans and costs
Cost is the basis of getting to the cheapest cable provider. However, do not go for cheap services but of low quality. Also make sure that the company does not have any hidden costs, extra taxes or fees to your monthly billing. The good thing is that you can also negotiate on the monthly subscriptions with some companies.
Read More: Cable With No Down Payment and Bad Credit. Bad credit? No problem! Get cable with these providers at an affordable cost.
Step 4: Check out some reviews
Reviews give you a clear picture of the pros and cons of a certain company. You can check out the reviews from community forums and also other platforms like trust pilots and more. The reviews will also guide you on the application process and any other required information that you should know.
Step 5: Know how reliable is the customer care services
Customer care is the core of the company with regards to building strong and better relationships with the customer and the company. To know whether the customer care is reliable or not, consider reading reviews regarding this section.
These are the simple things always to consider before jumping into a cable provider. Now, let's learn on the cheap cable providers you can opt.
Read our related article on the BEST No Contract Television Services to try and cancel anytime (without penalty)!
The 5 best cheap cable TV for low income
1. Xfinity
Xfinity may not be a new name to you, but they offer very exciting deals on cable plans. Aside from cable TV, you can get internet and home phone services. Xfinity offers its services to many homes across the country, and their services are very affordable.
You also do not have to worry about term agreement, and you can opt-out for their services at any time. The deals offered also vary with your address or precisely your location. The current and the plan which I would recommend is the $65 per month for 12 months plan. It gives you the following perks which are really cool;
Unlimited internet services
Live streaming TV
Over 300 channels
An app to stream directly to your phone
Xfinity also has a dedicated customer care team which are always available 24/7. Always call them in case you have downtime with the internet or any other issue you are experiencing. To apply, simply visit xfinity and they will be able to help you.
PROS
They have a dedicated customer care team
Quality streaming options are available
Plans are customizable depending on your area
The installation process is very simple
CONS
People experience downtime with their internet services
2. Cox cable services
Second, on our list is Cox internet and cable services. Unlike other service providers, Cox offers the most competitive prices with their monthly plans. They offer access to 140+ channels for their highest plan. Aside from cable TV, you can also get internet services which are quite fast and also come at affordable prices too.
Cox has a dedicated customer care team that is always ready to help in any way. For installation, the team responsible does not take a lot of time to set up the components, which are pretty cool. The cable plans are in two categories;
140+ channels- This is Cox's top plan, and it only goes for around $70 per month
70+ channels- This plan offers you 70+ channels for only $25 per month.
Aside from this, you can also get cheap internet plans with unlimited everything, and they range in the categories below;
$29.99 per month you get unlimited internet for 10 Mbps
$39.99 gives you 30 Mbps per month
$59.99 per month offers internet up to 150 Mbps per month
$79.99 per month offers 300 Mbps per month
$99.99 per month is the epitome of all plans, and you get 1000 Mbps of speed with unlimited data.
PROS
Affordable plans
Dedicated customer support
Reliable cable TV and no downtime with internet services
Easy setup process
CONS
Cox does not offer its services nationwide
3. Spectrum
Spectrum is a reliable cable TV provider that comes with a vast array of features. You get best services at no contracts, no extra fees or hidden costs to your billing.
They offer a wide of options with regards to their plans which also happen to be at competitive prices.  They also offer intent and phone services in over 30 States.
The Spectrum cable plans include;
Spectrum stream
This plan goes for $24.99 per month, and you get 25+ channels. You also get to enjoy watching on the go services with the ability to stream at aby device
Spectrum TV select
This plan goes for $44.99 per month, and you get 125+ channels that include educational materials, local broadcasting and news channels at the comfort of any of your smart devices
Spectrum TV silver
This plan offers you 175+ channels for only $69.99 per month
Spectrum Gold
This plan goes for $89.99 per month, and you get 200+ channels with amazing content like international channels, premium entertainment and amazing kid's channels.
PROS
The plans are very affordable
Easy installation process
The spectrum watch-as-you-go service is very reliable
No downtime on internet services
CONS
Not available in all states
Unreliable customer care
4. Optimum
Optimum is one of the best brands to go for if you don't want to opt into cable without internet and phone. They offer several deals with regards to cable TV, internet and phone plans. They offer their services in over 50% of the US States but always do a crosscheck to ensure they cover your area.
Optimum does not overcharge their customers and also there is no internet throttling regardless of how much data units you have used. The Optimum packages include;
Optimum Core TV
This offers you 220 channels at only $59.99 per month
Optimum Select
With this plan, you get 340 channels at only $74.95 per month
Optimum Premier TV
On this plan, you get 420 channels at the cost of $105 per month.
PROS
The prices are affordable
Good network coverage
You get a wide variety of channels
CONS
Internet connection is slow
5. Verizon Fios
Fios is a cable TV and internet provider brought to you by Verizon wireless. They offer very competitive prices to their monthly plans. If you are worried about being into a contract, Verizon Fios does not offer any contracts.
The internet plans are divided into the following categories;
$39.99 per month whereby you get 100 Mbps of internet
$59.99 offers you 300 Mbps of internet
$79.99 per month gives you up to 1000 Mbps of internet
With Fios, you will never experience any downtime on the internet and any negative factor.
PROS
You get dedicated customer care
No data throttling
Reliable customer care
CONS
The products are not very cheap
Read our related article on Cheap Internet and Cable No Deposit options! Get speedy internet and reliable cable with these top providers.
Final verdict
Having a reliable and cheap cable provider helps you save up a lot of money every year. If you seem to be spending a lot of cable services, then you should always consider a switch. Most switching processes take a maximum of one week.
Lastly, the providers mentioned above are well recognized and approved by relevant organizations like the FCA. Feel free to consider the one that suits you and apply for a plan today!