The 6 Best Graphics Card for The Money
A graphics card is a type of video card or a display adapter or fitted within most computing devices that converts data into a signal that your monitor understands. However, the best graphics card for the money displays graphical data with high clarity, color, definition, and overall appearance. You can achieve the most out of your graphics card, using affordable cards and slightly costly models, depending on your budget.
Moreover, there are numerous best-performing graphics cards for every budget provided by NVIDIA, AMD, and other third-party partners. Therefore, if you are planning on a mid-range gaming PC on a budget, the graphics card ideal for that purpose is in the $100 — $200 price points, and now is the perfect timing to buy one. Most importantly, the best graphics card delivers a steady and smoother overall performance.
When you want to enhance or upgrade your gaming PC, getting the best graphics card for that new PC you've just spent a considerably tremendous amount of money on is paramount. When you're aiming to play the high-level PC games, or when tackling the most graphics-intensive tasks like design and video editing. Consequently, you should invest in the most expensive graphics card to squeeze the most out of it and have an immersive computing experience.
What Should You Look for In the Best Graphics Card?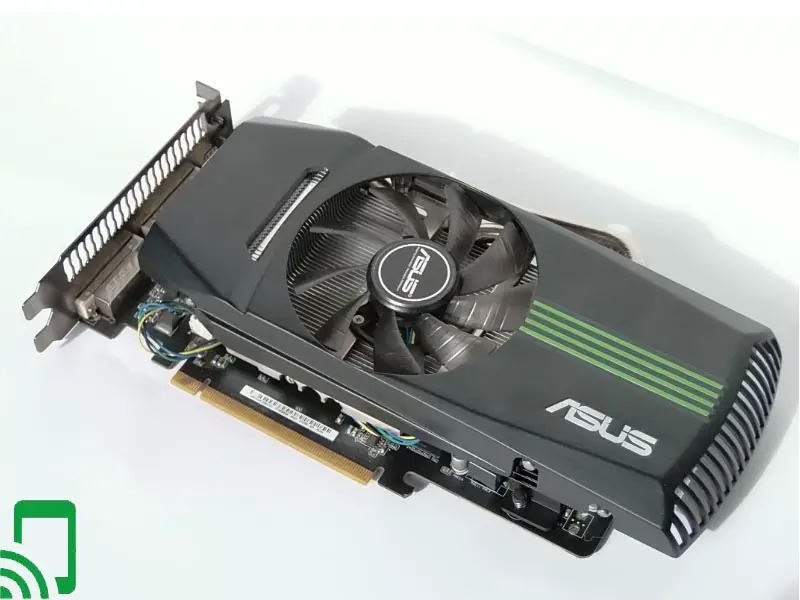 i) Cooling and power
Graphics cards should be kept within safe operating temperatures for them to function effectively and interfere not with the clock speed to provide steady performance. However, unsafe temperatures can lead to increased noise levels as the fans spin faster to try to cool it. When making a purchase, consider larger heatsinks and big fans as they tend to run quieter and often quicker.
ii) Monitor resolution
Many mainstream graphics cards are suitable for gaming at 1080p resolutions at a 30-60 frame per second. You'll be required to acquire a high-end card for resolution at or near 4K resolution with intensive in-game settings on the most demanding tasks.
iii) Refresh rate
If your monitor has triple-digit refresh rates, you'll need a more robust card and a processor to match its full potential. Alternatively, if your monitor is optimal at 60Hz and 1080p resolution, there's no need to pay extra for a powerful card that drives pixels faster than your display can handle.
iv) Memory
Just like any other processor, GPUs require a dedicated memory to speed up their operations. The memory status will get built into the graphics card, and usually, there is a set amount of memory that each GPU support. Depending on your video data access needs, you can opt for a lower-end card with up to 4GB of RAM, or higher-end cards that support up to 16GB of memory details.
v) Compatibility
It can be very demoralizing after investing so heavily on a graphics card to realize later that it can't work with your PC. Therefore, it's essential to make sure that your graphics card is compatible with the rest of your system before digging deep into your pocket. However, you will also require a slot in your motherboard to put up with the graphics card of your choice.
What Are The 6 Best Graphics Cards for The Money?
1. EVGA GeForce GTX 1060 6GB SSC GAMING ACX 3.0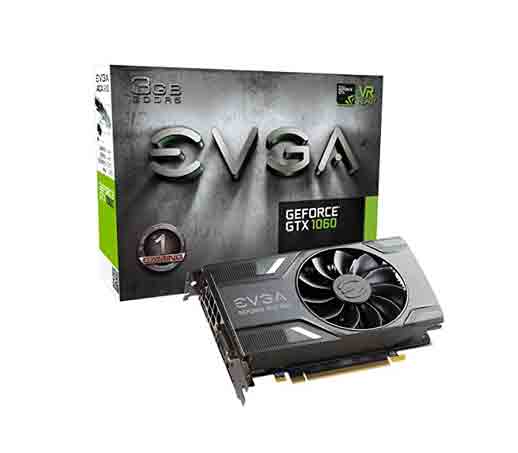 With EVGA GeForce GTX 1060, you can enjoy up to 10x better performance than integrated graphics in all your PC multimedia applications. Additionally, get the power to drive up to three HD displays with a single card. The best budget capture card has a maximum resolution of 8192 x 4320 and can support up to 3x display monitors.
However, the recommended power supply is 400W or a higher power supply. Memory details are 6GB GDDR5 with a memory bit width 64 Bit, memory speed: 0.9ns, and a memory bandwidth of 192.2 GB/s. besides, you can achieve superior performance with 8008 MHz Effective memory clock. Other features include the core clock 1607 MHz.
PROS
24/7 technical support
Very cheap
Simple set up and use
Has a robust performance
Solid build
2. Gigabyte Radeon Rx 5700 XT Gaming OC 8G Graphics Card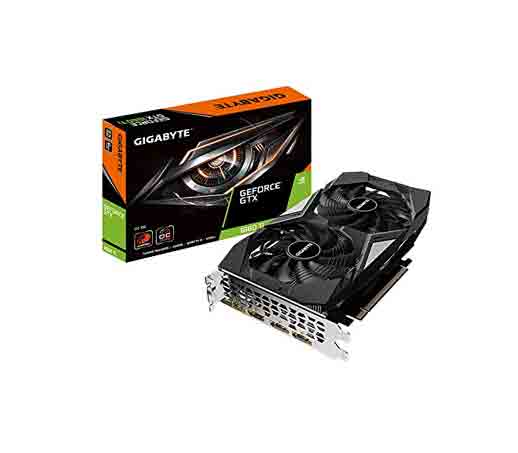 This graphic card has a Wind force 3x cooling system with other spinning fans & 5 direct touch copper heat pipes that deliver an adequate heat dissipation capacity for higher performance at lower temperatures. Besides, the 3D Active Fan provides semi-passive cooling, allowing gamers to enjoy gameplay in complete silence when the system is running light or idle.
However, the composite heat-pipe combines thermal conductivity and phase transition to efficiently manage the heat transfer between two solid interfaces, which increases cooling capacity. The smart power LED indicators to alert the player when any PCI-E power supply is abnormal. This graphic card has a metal backplate that enhances the structure of the graphics card for complete protection.
PROS
Efficient heat transfer
Incredible performance
Increased cooling capacity
LED power indicators
Rigid framework
3. EVGA 08G-P4-3081-KR, GeForce RTX 2080 Super Black Gaming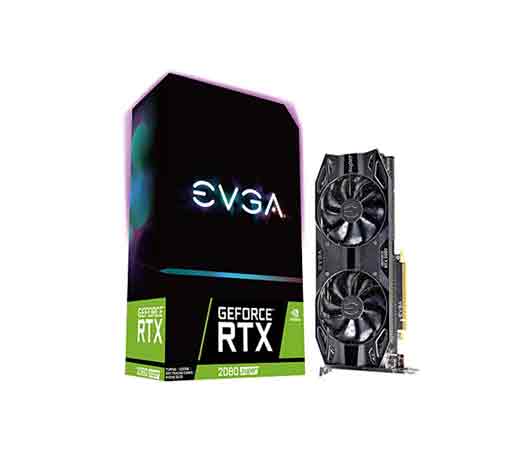 EVGA 08G-P4-3081-KR graphic card has a dual HDB fan that offers higher performance cooling and much quieter acoustic noise. Besides, there is real-time ray tracing in games for cutting-edge, hyper-realistic graphics for the ultimate PC gaming experience. Also, some essential features include a real boost clock 1815 MHz and memory details 8192 MB GDDR6.
However, with the EVGA GeForce RTX K-series gaming cards, you get the best gaming experience with the next generation graphics performance, ice cold cooling, and advanced overclocking features with the all New EVGA Precision x1 software.
PROS
Three years warranty
Noise-free GPU
Advanced overclocking features
Responsive technical support
Good quality build
4. Sapphire 11293-01-20G Radeon Pulse RX 5700 XT 8GB GDDR6 HDMI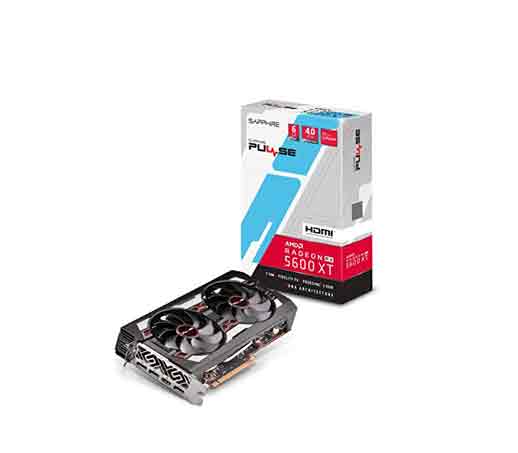 SAPPHIRE GPU enables the gamers to get the best out of their graphics card and experience highly responsive gaming. Building on the ground-breaking all-new AMD RDNA gaming architecture and 7nm process technology, the Pulse RX 5700 XT encompasses 2560 stream processors and three clock settings, including a boost-clock of up to 1925 MHz and a new game clock of 1815 MHz and 8 GB of DDR 6 the industry-proven sapphire.
Additionally, the sapphire's 95mm blades enable more excellent airflow and superior heat sink coverage at lower noise. The rDNA gaming architecture supports high-speed GDDR6 memory and provides PCIe 4 0 support. Also, Radeon image sharpening elevates 1440P gaming brings crispness and clarity to in-game visuals.
PROS
Offer higher thermal conductivity
Superior cooling
Fast and steady performance
Affordable
Massive storage memory
5. Sapphire 11293-03-40G Radeon Nitro+ RX 5700 XT 8GB GDDR6 Dual HDMI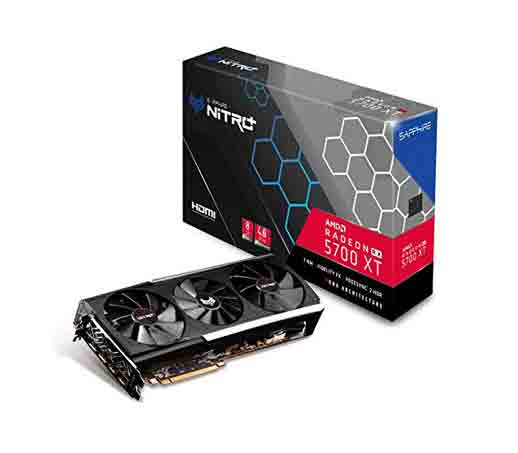 The Sapphire Nitro+ RX 5700 XT graphics card delivers a maximized 4K gaming experience for the PC Gamer packed with sapphire's renowned high-end quality components. On top of that, it's the ideal capture card for PC that reduces input latency with Radeon Anti-Lag, providing an ultra-fast response time for your favorite game. However, this capture card has a memory speed of 14 Gaps and power consumption of 265W.
Besides, this graphics card delivers stunning performance and robust stability every gamer demands. It features easily replaceable quick connect fans combined with intelligent fan control and advanced tri-x fan cooling for excellent heat dissipation with minimum noise and maximum reliability. Other features include PCIe 4.0, 4 Outputs 2 x DisplayPort 1. 4, and 2 x HDMI 2.0 interface.
PROS
Elegant and stylish design
Minimal fan noise
Beautiful RGB lighting
High-quality construction
Less expensive
6. MSI Gaming GeForce RTX 2080 Gaming X Trio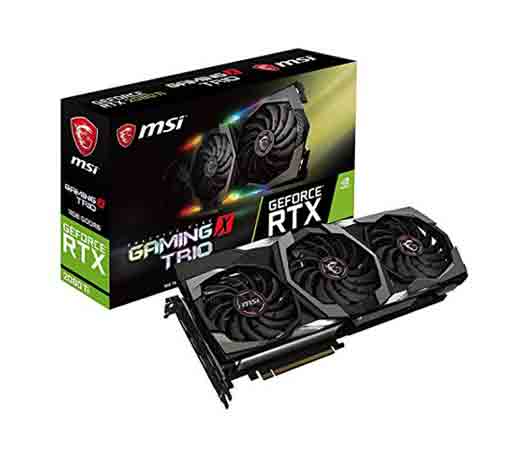 MSI Gaming has an easy to install black aluminum radiator that reduces airflow demand and looks excellent with RGB 16.8million lighting colors. However, it's associated with liquid cooling for the GPU and air cooling, and it's the best thunderbolt 3 docks.
The video memory capacity is 8GB GDDR6. Luckily, this card enables you to capture and share videos, screenshots, and live streams with friends. Moreover, the MSI TORX fan keeps the thermal performance limits turning for an accelerated airflow into the heat sink.
The new GeForce RTX super series has even more cores and higher clocks, which got faster with an upgrade to the RTX 20 Series. Therefore, its result is one of the best performing and most silent graphics cards available on the market.
PROS
Brilliant colorful display
Tough solid metal body
Has a speedy performance
Efficient heat transfer
Noise-free
Bottom Line
When choosing a graphics card, particularly for gaming and other computer editing work, you have to bear in mind that there are many graphics card options and sizes available at various price points depending on your budget.
Most importantly, you should note that not all hardware works with a wide range of connectivity options; hence you have to ensure that your graphics card and the monitor are compatible. Ultimately, make sure your power supply meets the recommended wattage for the graphics card you choose for maximum benefits.