The 10 Best Laptops for Online Classes
Online classes have become a common thing and it may last for a long time. Learning in online classes requires a smartphone, tablet, or laptop. However, using a phone or a laptop may not be the most effective option since you may be required to type assignments and that can be strenuous. If you are looking to transition from a phone to a laptop, then the best laptops for online classes can be a great option.
Over recent years, the price of laptops has gone down due to a decrease in manufacturing costs which was mostly spiked by innovation. This has made laptops more affordable and also increased the market share of laptop companies thereby providing a wide range of laptops to choose from. In 2020, it is easy to outsource the best laptop for Photoshop or software development. The laptops have also become more robust when it comes to performance, battery life, and many other benefits.
Are you looking for a laptop for online classes? This article will give you the best laptops to choose from. We will also look at key things to consider before choosing the laptop and also some providers who offer free government internet and laptop in online classes. To learn more, read below.
What to know before choosing a laptop for online classes?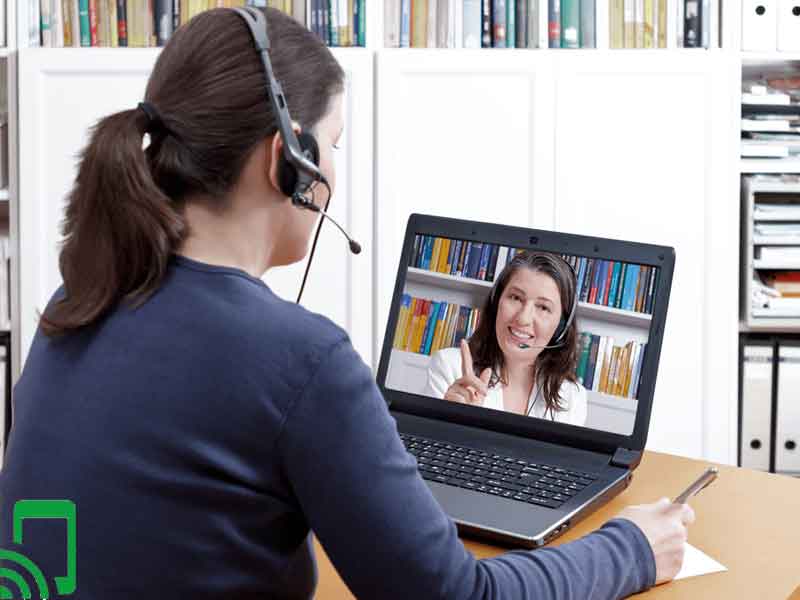 Before you buy the laptop for online classes, consider the following factors:
i) Performance
Make sure the device has a recent intel processor and it is also recommended for it to run on SSD. This will make sure you get a device that does not slow on performance when running several tasks.
ii) Battery life
Consider a laptop that offers more than 6 hours of battery life. By doing so, you are assured of never being cut off during online classes in case a power loss happens.
iii) Keyboard layout
The device should come with a stunning keyboard layout which will make your work easier when it comes to typing your assignments.
iv) Good display
The laptop should have a good display preferably supporting up to 1080p resolution. This will ensure you watch movies in HD quality. The device has a higher refresh rate is also a benefit.
v) Good body design
Nobody wants a laptop with a crappy design. Make sure the body has cool edges and it will be comfortable to place on a lap or carry around.
vi) Cooling system
The laptop should provide an efficient cooling system that ensures the device does not make fan noises during online classes. The device should be able to manage multiple tasks carefully.
Can I get free internet for online classes?
Yes! If you qualify, you can get a free or discounted internet package from some service providers. This will ensure you are always connected to online classes despite any financial constraints.
If you are looking for free internet, here is a list of the best free internet service providers you can consider:
Viasat
Suddenlink
Comcast Xfinity
AT&T
Cox
Mediacom
Feel free to visit their website to learn more about how you can get discounted or free internet.
The 10 best laptops for online classes
1) Microsoft Surface Book 2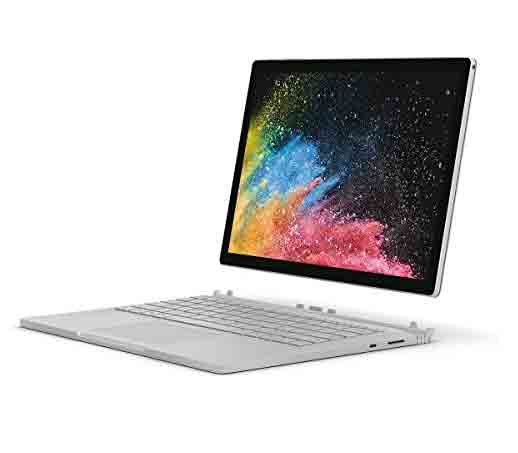 Microsoft surface laptop 2 was launched in October 2018 and it's still a flagship killer in 2020. The device comes with a stunning design and it creates a good impression from the first look. This laptop features a vibrant pixel sense display of 3.5 inches with a stunning screen resolution.
The internal storage is 512 GB and has 16 GB of RAM making it very powerful. The laptop comes with an 8 gen Intel core i7 processor. You also get enhanced performance with the NVIDIA GeForce GTX 1050 GPU.
It also runs on Windows 10 Pro. You can use the laptop in 4 versatile modes and support a new USB-C port. The webcam supports HD video recording. You also get a 2-year warranty.
PROS
Stunning display
Long battery life
Powerful performance
Well-laid out keyboard
CONS
Ships with Windows 10 Home
Lacks SD-card reader
2) Google Pixelbook Go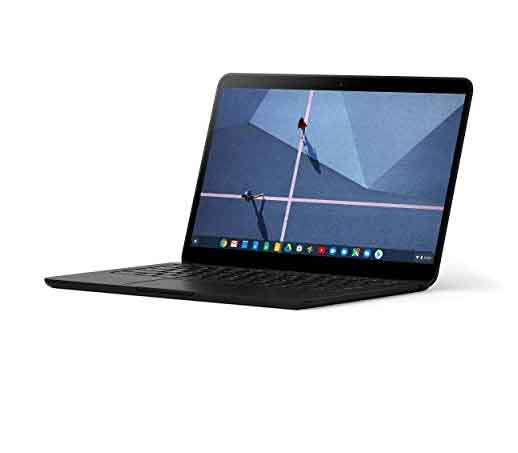 Google Pixelbook is a lightweight laptop that comes with many cool features you will love. The device is lightweight making it easy to carry and also features a stunning body design. The laptop cannot be compared with that of a free laptop with food stamps since it offers high performance with it's 8th Gen intel processor.
The laptop also runs on Chrome OS which offers regular software updates and also the latest security features with its Titanic C chipset. The device has a quiet fan and features a backlit keyboard with ultra-quiet keys. The device offers instant tethering which makes it easy to use LTE network connection on Google pixel devices.
PROS
Thin design
12 hours of battery life
Stunning speakers
Amazing 1080p webcam
CONS
Dim display in sunlight
Lacks a fingerprint scanner
3) HP 15-d 1036nr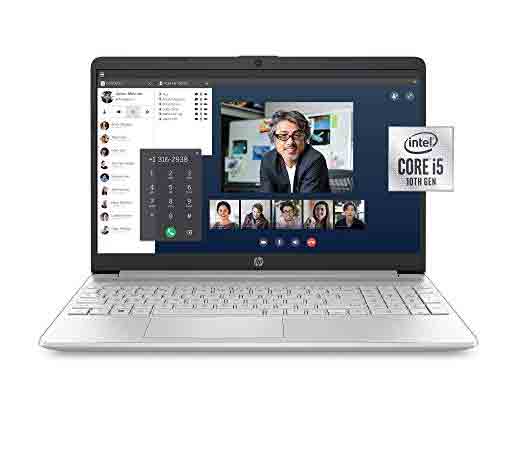 HP 15 is the epitome of flagship laptops for online classes. The device comes with a stunning 15-inch display that offers HD resolution. The laptop has an elegant micro-edge bezel design giving you a clean look. You also get BIOS recovery and protection allowing you to perform security and health checks. It features a 10th gen intel processor with intel turbo boost technology.
The storage is a 256 GB SSD and RAM is 8 GB DDR4. It offers up to 10 hours of battery life and 6 hours 30 minutes of video playback. The keyboard is well-spaced and ductile to ensure you get the best experience while typing. It also comes with Windows 10 Home version that offers regular security patches and updates.
PROS
Ample memory storage
Sleek design
Has a good body weight
Stunning display
CONS
Not the best battery life
4) Lenovo Flex 5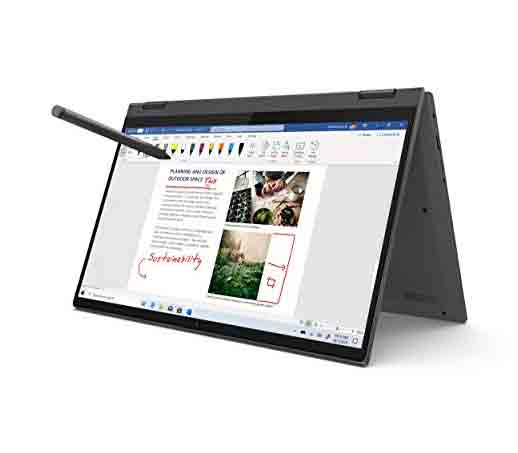 Lenovo Flex 5 Comes with many cool features. The laptop offers an FHD display, sleek body design HD, and many other features. The screen resolution is 1920 x 1080 p and has narrow bezels to give you a sleek look. It also comes with a 360-degree hinge making it easy to use the 2-in-1 laptop and set up a tent mode which makes it easy to do a presentation in meetings.
The device also has 10 hours of battery life and quick charging. It is powered by an AMD Ryzen 5 4500U processor which also features Radeon graphics to give you the best performance. Internal memory is 256 GB SSD and the RAM is 16 GB DDR4 allowing you to run multiple tasks with ease.
PROS
Excellent battery life
Has a fast fingerprint scanner
Ample storage
Good keyboard and touchpad
CONS
5) MacBook Pro (13-inch)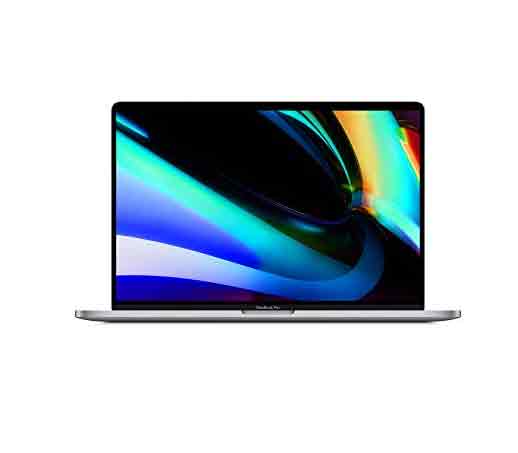 MacBook Pro is the epitome of these devices in that it offers many perks and a wide range of storage options to choose from. The laptop has a stunning display that has true tone technology to give a vibrant look. The laptop has a fast fingerprint scanner which is accurate and reliable to ensure your device is safe.
It features an ultra-fast 256 GB SSD for storage. MacBook Pro runs on the Intel Core i5 8th Gen processor and 8 GB RAM to ensure performance is at the peak. The laptop has two Thunderbolt 3 ports and offers up to 10 hours of battery life. The device has a force touch trackpad which makes it easy to navigate the screen.
PROS
The magic keyboard is super efficient
Uses powerful processors
Has Ample storage
Fast fingerprint sensor
CONS
6) ASUS VivoBook S15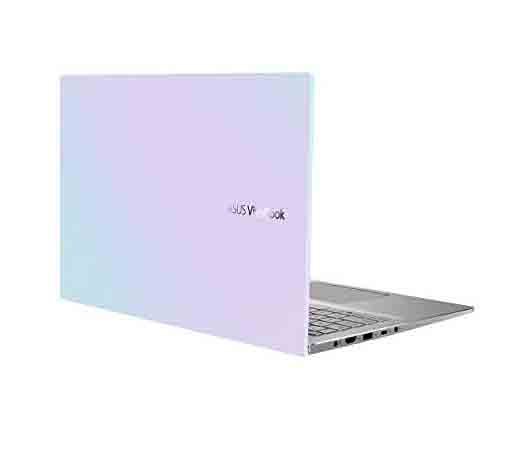 Despite it being at a higher price than the best laptop for college students under 500, it has a lot to offer. The laptop comes with a 15.6 inch Full HD NanoEdge bezel display with an 86% screen-to-body ratio. The laptop comes with Windows 10 Home that has regular security updates. You also get 8 GB DDR4 RAM and 52 GB PCIe SSD internal storage.
The laptop runs on an Intel Core i5 processor with turbo boost up to 4.2 GHz. You also get an ergonomic backlit keyboard and a fast fingerprint scanner. The device supports USB Type-C and you also WIFI 6 which ensures fast and reliable connectivity to the WIFI. The device has a stunning metal chassis.
PROS
Full HD IPS display
Supports NVIDIA graphics card
Efficient cooling solution
Long battery life
CONS
7) Microsoft Surface Pro 7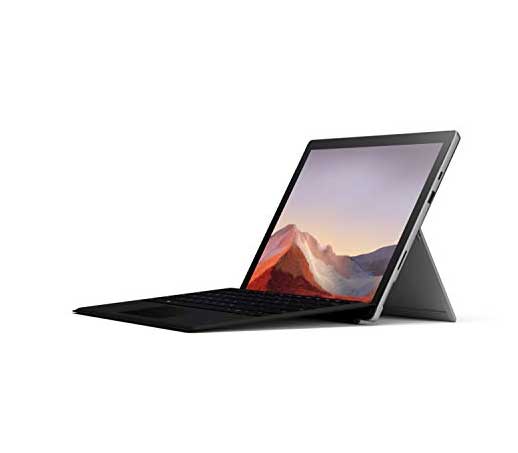 Surface Pro 7 fits the choice of best laptop for online classes. It is affordable and has amazing specs to appease the eye. The laptop is slim and easily fits in a small bag. You also get to use it in three modes which are laptop, studio, and tablet mode since the keyboard is detachable.
The laptop comes with an intel core i3 processor and 4 GB memory though you can opt for one with 16 GB RAM. Internal storage ranges from 128 GB to 1 TB. It supports USB Type-C ports and also Type-A ports. The device offers 10.5 hours of battery life and supports fast charging. The laptop is also lightweight at only 1.70 pounds.
PROS
Faster intel processor
Supports WI-FI 6
Sleek body design
10.5 hours + of battery life
CONS
8) ASUS S15 S532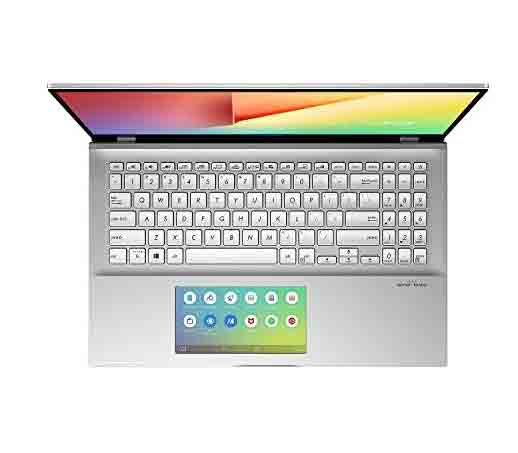 Asus S15 is one of the best devices for online places due to a wide range of perks. It has a 15.6″ Full HD display with great color placement. The laptop features 4 processor counts making it a powerful machine to run multiple tasks effectively. You also get an 8 GB RAM that ensures Apps run without crashing.
The laptop comes with a 512 GB SSD that ensures you never run out of storage space. The laptop runs on Windows 10 which is efficient in security and regular updates to deliver a stunning user experience. The touchpad is super efficient allowing you to manage Apps straight from it.
PROS
Great battery life
Elegant body design
Snappy performance
CONS
Supports one component configuration only
9) Acer Aspire 5 Slim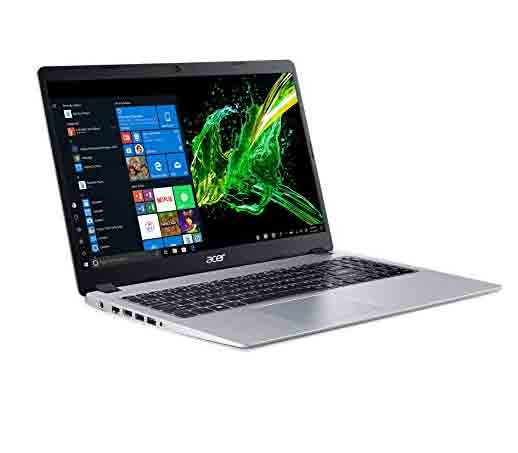 With features like Alexa built-in, this laptop may be a great option for learning. The version listed here comes with 4 GB RAM and 128 GB ROM. It has a sleek and lightweight body. The bezels are quite thin making the FHD 1920 x 1080 p display glow. The laptop also runs on AMD Ryzen 3 3200U with a dual-core processor that can clock up to 3.5 GHz.
You also get the AMD Radeon Vega 3 mobile graphics. In S Mode you can get up to 7.5 hours battery life. The laptop runs on Windows 10 that is regularly updated. The keyboard layout is impressive and it is well-spaced. It is also less noisy while typing.
PROS
Good overall port assortment
Easy to upgrade storage and memory
Good performance and battery life for the money
Thin and less than 4 pounds
CONS
10)  HP 15.6†Touchscreen laptop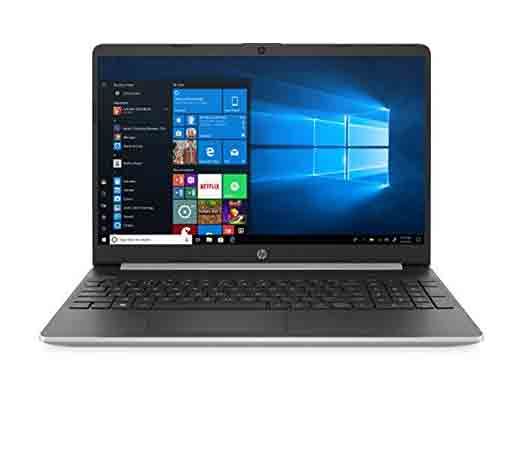 This laptop was released in 2020 and has a lot to offer. The laptop has 15.6 inches with 1336 x 768 resolutions. You also get a 10-finger multi-touch display and intel Iris Plus graphics. This laptop has a core i5 processor with perks like ultra-low-voltage. The laptop comes with 8 GB DDR4 memory and internal memory is a 512 GB SSD drive.
This laptop comes with Windows 10 64-bit. You also get several ports to connect any device easily. The device has a backlit keyboard that is bright. Hp 15.6 offers long battery life with fast charging. It also has BIOS protection that makes it easy to scan for any cyber threats. It is available in one color only, Natural silver.
PROS
High Mic quality
Ample brightness and color
A vast array of ports
Stylish design
CONS
Final thoughts
Choosing the best laptop for online classes can be an easy choice if you know what you need from the specs. Performance, battery life, and display are the key aspects when it comes to choosing a laptop. Make sure the laptop has a warranty and luckily, if you buy on Amazon, you are guaranteed a 30-day money-back guarantee and also other perks.