The 5 Best California Lifeline Internet Providers
It is not long ago where getting a mobile phone was a luxurious gadget for one to possess. Currently, the cell phone has become a vital possession in our day to day activities and also an essential investment. The smartphone comes with superior features, unlike analytical purposes such as calling and texting. You can now access various functions on your phone hands-free by merely issuing commands. You can check your health status with the superior sensors integrated. Though expensive, you can get a free phone through the California lifeline internet providers.
Like other US citizens, California residents can enjoy the lifeline assistance programs initiated by the government. The program gives relief on the mobile plans offered by the various mobile carriers, and also you can get a free government phone if you have low-income. There are specific requirements you need to meet to be eligible for the program. For one to qualify for the application, you need to be a participant of any government social program or your total annual income is below the poverty line.
You can access these services by directly applying for the program at the website of the service lifeline cell phone providers in California, you need to eligible for the program. In this article, you will see the variety of California Lifeline internet providers where you can enjoy the services offered. Also, I'll inform you on whether you can change the service providers if the service provider doesn't meet your need or not. Read on to find out the ideal California Lifeline internet providers.
Can you change your service provider?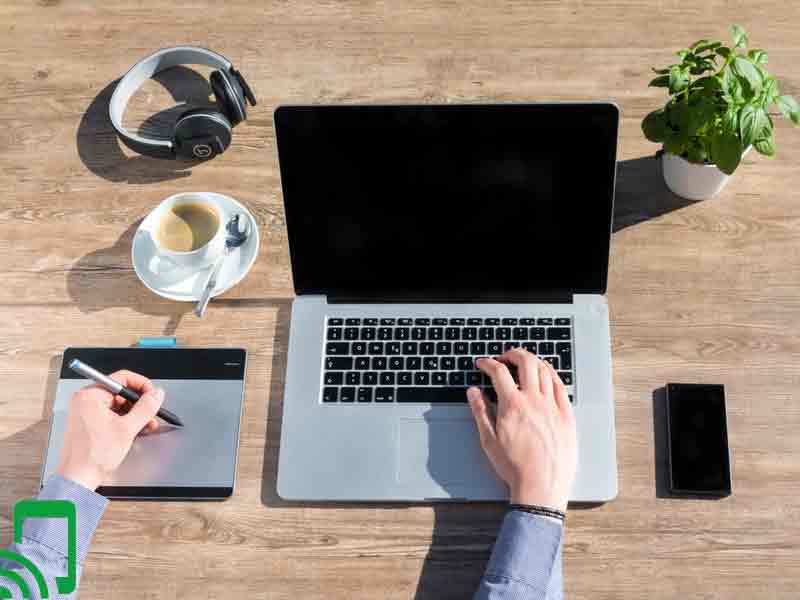 If the services offered by the California lifeline internet Provider don't meet your needs, you can shift to another service provider. Also known as Benefits Transfer, you can change the service provider at the express request to the company. It would be best if you remembered that legally that you are supposed to have one lifeline service provider; thus, once the switch is over, your old service provider with immediate effect deactivated.
Top 5 California Lifeline Internet Providers
1) Access Wireless
First up is the Access Wireless. Access Wireless is a well-established company that offers the government-sponsored program to its existing customers. The mobile carrier offers good network coverage, and you aren't an exception in California. Once you get approved for the program, you get to enjoy many privileges such as:
Free government phone
Unlimited texts.
Free 50MB data every month
200MB of data
1000 minutes of Talktime
Compatible phones
For one to be eligible for the Access Wireless lifeline program, you can be a participant of any social government programs. Also, your general household income must be within the Federal Poverty lines and in California it's between 140-150%. You get to enjoy the offers on top-ups and upgrades once you qualify.
2) EnTouch Wireless
EnTouch Wireless is an active participant of the Lifeline program so that you can get convenient services. Also, it is a subsidiary of Boomerang Wireless; thus, you can get good network coverage, so no need to worry about coverage in California. If you are eligible for the program, you get to choose between two plans; Non-Tribal and Tribal plan. The two plans come with;
Non-Tribal Plan
Unlimited text and call time
Free mobile phones
500MB of data
Tribal plan
4GB monthly data
Unlimited talk time and text
You can see that the Non-tribal plan has a lot to offer to its customers. Also, an added advantage is if one participates in any government programs such as Section 8, Medicaid and many more. You can avail proof of membership in your application to get the best free government smartphone.
3) Assurance Wireless
Assurance Wireless is among the top-notch companies that offer free phones for seniors in California and discounted mobile plans. The company works under the Sprint or Nextel company, so need to worry about the network coverage to match competitors.
To qualify for their services, you should be on a free assistance program or live with a household income between 135-150% of the poverty level. Once you get accepted for the program you get to access the following;
A free Android smartphone with a California lifeline phone number.
2GB data bundles
Unlimited texts and minutes (in the freedom plan for the minutes)
You get all these services at no extra costa and also you can subscribe to the Assurance top-up plan and Assurance Wireless free phone. The top-up plan is quite convenient as you get the option of topping up or depositing money either PayPal or from your debit card. You can submit your applications online or call customer care service provided on Lifeline provider's website.
4) SafetyNet Wireless
Though the company is now among the competitors, SafetyNet Wireless has to keep up with the fierce competition and offer quality services. The company is an active participant of the Lifeline program in California, and you can apply for the services quick and fast to avoid inconveniences, unlike other service providers. Once you subscribe for the lifeline program you get;
5GB monthly data
Free government phone
Unlimited text and Talktime
SafetyNet is unique from other service providers as it offers "Bring your phone plan" whereby the eligible customers get to bring the phone of their choice. You will get a SIM card which you can configure easily after which you will the services offered.
5) Safelink Wireless
To finish off the list is Safelink Wireless. Unlike other service providers, you get high-performance smartphones for its customers that will offer the premium services integrated into the mobile phone. California resident can register for their services, and they enjoy the following additional offers.
Free cell phone
Caller ID notification
Voicemail
Unlimited calls and texts
Unlimited internet
You get free 411 and 911 calls.
The California residents have an added advantage as the California State pays additional subsidies which other states do not offer. You can top up more minutes on your plan as you can buy a Tracfone airtime at any Walmart and Wall green stores.
Bottom Line
If you are eligible as per the requirements, I highly recommend you apply for the California Lifeline cell phone providers program. You get to enjoy significant discounts on various on mobile and family plans offered by mobile carriers.
Also, you can access free government phones to avoid additional costs that may interfere with your budget. The initiative is here to aid those households who can't afford the services offered, and you also keep everyone connected with their friends and families. I hope you have gathered much information from the article above that will help you get the best services.