Does DirecTV Offer Internet Service
Direct TV is one of the best services in town offered by one of the biggest mobile service providers in the US. It is used by millions of Americans to watch news, TV shows and so much more at an affordable price and is also known to incorporate some of the best shows in the world. If you are hearing Direct TV for the first time, you may be asking whether direct TV has internet services or plans? Do Direct TV internet packages work nationwide?
Such questions have led us to do a review of DirectTV packages and whether they entail internet plans. Direct TV is offered by AT&T which offers nationwide coverage within the US. The service was launched 30 years ago by its parent company and has been dominating the market since its inception. With their cheapest cable and internet packages, you will never have to worry about issues with downtime or slow internet since they embrace the latest technology to deliver their products.
Despite DirectTV being popular, they have some ups and downs. This article aims to unravel all you need to know about the internet packages and also subscription plans for their TV packages. We will look at the areas they cover, pros and cons and so much more!
What internet and TV packages are available from DirectTV?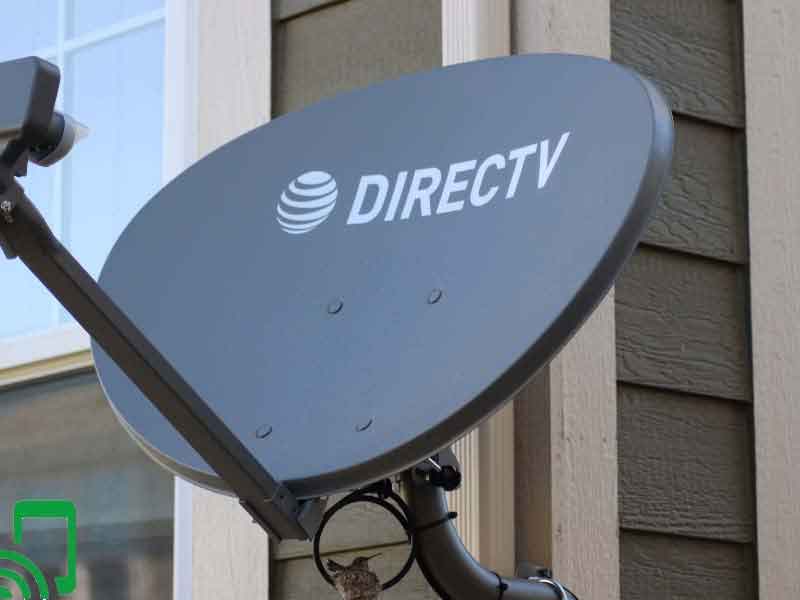 If you live in an area that lacks the best satellite internet for Gaming, The DirectTV internet package is a great option and has the following perks:
Takes a short time to load up
It is simple to set-up
Great Technical Assistance
The internet packages come in 3 categories:
1) Select Package
This package goes for $89.98/mo and is a great option if you are looking for affordable internet and TV packages. The plan's pricing is inclusive of taxes, Monthly fees, and equipment fees for 1 HD DVR. You also get a $5 discount on autopay and a $10 discount on paperless billing per month.
The pricing also applies for 1 year after which it is subjected to change to $124.99 and includes all fees and any surcharges. With this plan, you get access to more than 70 channels like CNN FOX, USA, TNT and so much more.
At no extra cost, the plan also comes with 3 months of HBO Max, Cinemax, and STARZ. The services will however auto-renew after 3 months unless you call in and cancel the plans. Check availability.
2) Choice Package
The Choice package is a great option if you are looking for broader services when compared to the Select package. This service plan offers a regional sports network and Free HBO Max for a year after which the subscription will be auto-renewed if not canceled.
The plan also comes with 250 channels of which more than 115 are in HD. The plan also offers a 2020 NFL Sunday Ticket for out-of-market games and some selected international games.
This package goes for $114.98/mo for 12 months and is inclusive of taxes, Internet equipment fee, and RSN fee. After 12 months, the rates will change to $181.99/mo which is inclusive of internet and TV packages.
3) Ultimate Package
This package goes for $114.98/mo and comes with 250+ TV channels of which 115 are in HD quality. The internet plan offers high-speed internet by using high-end network technologies. However, internet speeds may vary with location, so it is best to check the availability within your location on the link below.
For 1 year, you will get HBO Max, and also it comes with 3 months of Cinemax, SHOWTIME, EPIX, and STARZ after which you will pay $41.99 per month if you fail to cancel. Regional sports are also included and you get a 2020 NFL ticket on selected international games and out-of-market games only.
The pricing is subjected to change after 1 year to around $181.99/month which includes the internet package. Check out the link below to see if the package is available.
Aside from the three DirectTV packages with an internet bundle, you can also get an internet-only package that goes for very affordable prices. Internet bundles include:
a) Internet 1000
This plan uses Fiber optic networks to offer coverage. The plan goes for $39.99/mo and you get up to 940 Mbps of internet speeds.  This is a great plan if you are looking for fast gaming, or you have many users in your home or office. Also, a $10/mo equipment fee applies.
b) Internet 100
This plan offers 100 MBps of internet speeds for both uploads and downloads. The plan's pricing varies with location but it is inclusive of equipment fees and taxes. This is a great option for streaming in HD and sharing large files.
c) Internet 50
This plan offers 50 Mbps of internet. Pricing varies with location and is subjected to change from the listed price on their website. This is a great option for users who love to stream HD quality videos, share videos and photos, and also online gaming.
d) Internet 25
If you are looking for a plan convenient for lightweight internet activities, then this is the best option. The plan offers 25 Mbps of internet speeds and the price is inclusive of taxes and equipment fees.
e) Internet 18
This plan can be a great alternative to the internet without cable or phone line. It offers 18 Mbps of internet speeds and the price varies with locations. It is also a great option for lightweight internet activities like sharing videos and so on.
f) Internet 10
If you spend most of the time alone, this is a great option for you since it is best for households with minimal users. You can get the plan at an affordable price depending on your location
g) Internet Basic 5 Mbps
Internet basic offers 5 Mbps of internet speeds. It is a great option for lightweight video streaming, social networking, and downloading music. Pricing varies with location.
h) Internet 1.5 Mbps
A plan is a great option if you are not an amid internet user. With this plan, you can enjoy seamless web surfing, download small files, and check out social media.
i) Internet basic 0.8
This plan offers internet speeds at 0.8 Mbps and is perfect for lightweight internet activities. It is perfect when used only in social media channels and also other light weight activities.
To learn more about these internet packages under DirectTv, visit their website here .
Which areas does DirectTV cover?
DirectTV offers coverage in a number of areas within the US. Currently, it covers the following States:
Alaska, Alabama, Arizona, Arkansas, California, Colorado, Connecticut, Washington DC, Delaware, Florida, Georgia, Hawaii, Iowa, Idaho, Illinois, Indiana, Kansas, Kentucky, Louisiana, Massachusetts, Maryland, Maine, Michigan, Minnesota, Mississippi, Montana, North Carolina, North Dakota, Nebraska, New Hampshire, New Jersey, New Mexico, Nevada New York, Ohio, Oklahoma, Oregon, Pennsylvania, Puerto Rico, Rhode Island, South Carolina, South Dakota, Tennessee, Texas, Utah, Virginia, Virgin Islands, Vermont, Washington, Wisconsin, West Virginia, Wyoming.
You can learn more about the coverage here.
Why choose DirectTV internet services?
There are so many perks with getting the DirectTV internet packages:
1) Reliable Technical support
All the plans come with reliable technical support either on maintenance of hardware and software. You can always contact them at any time and they will respond with help. They also have great customer services which you can contact anytime
2) Stable internet
The internet services offered by AT&T are quite stable. You will never have issues like downtime or any other connectivity issues. If there is any, it may be temporary or you can simple call customer care and they will help
3) Affordable
The DirectTV internet packages are very affordable when compared to some cable internet providers in the US.  They also have a consistency on their prices so you never have to worry about the prices fluctuating or any other issues.
4) Community forum
DirectTV has one of the best community forums on the internet based on AT&T's network. You can always post questions and find results to a bugging issue which you may be having.
5) Discounts and free stuff
The internet plans tend to offer cool deals like NFL tickets, free HBO max and other cool services. You also get a discount for 1 year if you are a first time user on the internet plans. They also run promotions where you can get gifts and more discounts.
What are the cons for using Direct TV internet services?
Some of the cons include:
There are some hidden fees on some services
They lack an automated way of cancelling a free plan i.e to cancel HBO mas, you need to call customer care.
Bottom line
Direct TV internet packages are a great option due to their consistency in speeds. The plans are quite affordable and they have a price consistency. The plan allows you to enjoy more than 250 channels of which more than half are in HD. To get started with the plans, head over to their website to learn more!