The Clear Spot Internet Service Provide High Speed Hotspot Internet
One of the most frustrating moments when using a mobile hotspot device is when the hotspot only supports one device at a time. So if you are looking for means to deliver high-speed internet connections to your tablet, laptop, and Smartphone, then you should consider getting the Clear Spot internet 4G and 4G+ mobile hotspot devices.
This mobile hotspot device allows you to connect up to 8 devices at a time, which makes it very convenient. In addition to that, the Clear spot 4G+ allows up to five Wi-Fi connections at the same time.
The Clear spot 4G hotspot device is priced at $99.99 while the 4G+ device costs $224.99. If you are on a low budget, you can opt for a financing plan of up to $50 per month.
How does the Clear Spot Mobile Hotspot Device Work?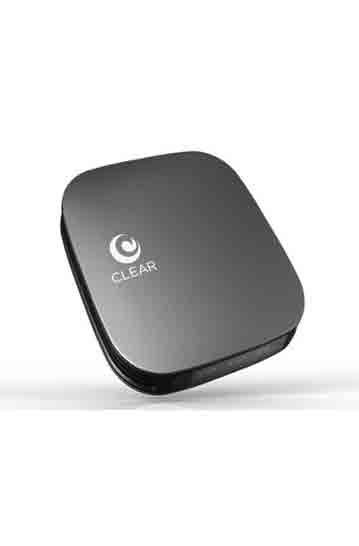 The Clear spot hotspot device creates a portable Wi-Fi hotspot, which makes it convenient for those who travel a lot. This router is battery powered and can connect up to 8 devices simultaneously. This connection is made via WIMAX Networks from Clear Mobile. You only need a Clear Modem, which you'll insert into the router.
Automatically, a personal Wi-Fi hotspot is created, which allows any Wi-Fi enabled device to connect. The Clear spot Modem can be purchased online for only $49. To connect to the Clear WiMAX networks, your device needs to be 802.11b/g compatible.
How different is the clear spot hotspot device?
One of the major problems solved by this mobile hotspot is that you don't have to search for a Wi-Fi hotspot to connect to a Broadband network or a clear spot internet. Any Wi-Fi enabled device or product can connect via this mobile hotspot device to experience good broadband connectivity and speeds.
While most 3G operators restrict certain data applications that require the use of substantial bandwidths, clear spot internet hotspot welcomes this application. This phenomenon explains the growing demand for the clear spot mobile hotspot devices.
Recommended Article:
10 Best Prepaid Cell Phone Plans Unlimited
Best 10 Cell Phone Signal Boosters For Home
Top 5 AT&T Mobile Hotspot unlimited Data Plan and Devices
Internet speeds
The Clear Mobile WIMAX network is capable of reaching speeds of 5MB per second in any Wi-Fi enabled device. Its IP Network is specifically designed for data. You also don't require any long term service contracts since you can opt for a daily purchase of $10 or a monthly purchase of $30. Clear spot internet service allows you to choose an unlimited mobile hotspot plan that best suits your needs.
This flexibility allows you to experience great value from your Wi-Fi enabled devices. Since most devices contain embedded 3G technology, the speeds could below when connecting to certain broadband networks. This problem is solved by the clear spot mobile hotspot device which gives you great internet speeds.
Benefits of acquiring a Clear spot mobile hotspot device
Apart from surfing the web on the go or at work, you can also enjoy other non-work related activities when using this hotspot device. For those of you who love music, you can stream and download music with any Wi-Fi enabled device wirelessly when at work or commuting and even at the gym.
You can also download photos and videos and share them at any time anywhere. The kids are not left out; they can enjoy cool games like Sony PSP while on the go. The Clear spot 4G device revolutionizes portable gaming by providing them with high-speed wireless internet which increases the multiplayer action.
More importantly, emergency responders can use this clear spot 4G hotspot device when setting up mobile command centers for transmitting incident information to similar authorities. It limits the reliance on traditional modem cards. The good thing is that the device can support up to eight laptops or phones, which the emergency responders can use to coordinate activities and personnel.
CLEAR Spot Voyager IFM-910CW 4G Wireless Hotspot Review
Customers have the opportunity to choose from the Clear Apollo hotspot device and the Voyager. The only difference is the size; the Voyager hotspot device is smaller in design and has more features which we will be discussing later on in this section. To turn the device on, you need to press the small button and hold.
There are LED light indicators that show you the power status, 4G network and Wi-Fi network strength, and changes color from green, red and amber. The Voyager comes with a micro SD port for charging purposes and a cable. When it comes to connectivity, we noted that the Voyager hotspot device could be used both as a modem if you plug it into a computer and a Wi-Fi router.
If you don't need the Wi-Fi network, then you can quickly turn it off via the web interface. The set-up is quite easy; all the information on the device is easy to read from the chart. You will quickly learn the LED light meanings and also the Wi-Fi network encryption key. The cellular speeds are excellent, as the router offers up to 10000kbps when streaming and downloading. We also noted that the battery life is about 7 hours, which is good compared to what other devices have to offer.
PROS
High data speeds of up to 10000kb/ per second
Easy to set up
LED light indicators to show battery and network status
Dual functionality as a modem and router
Easily portable due to its small size
CONS
The router is not fast enough as the data capping is at 54MB/per second
Doesn't support 3G networks
Finally
The Clear spot hotspot device like the Voyager is excellent for those living and travelling in areas with 4G networks, and those whose daily activities involve data applications with massive bandwidths. Even though the data is capped at speeds of 54Mbps, it doesn't affect internet access sharing.
The good news is that the clear spot internet data plans are affordable. Most unlimited mobile hotspot plans start from $35 per month, which is way below what other mobile hotspot internet provider's monthly charges. The Voyager is an excellent purchase for those in need of a portable mobile hotspot device.