The 7 Best Xfinity Compatible Cable Modems
The right hardware is always a pre-requisite to fully enjoying high-speed, reliable internet from the comfort of our homes and offices. Anyone who uses cable internet is aware of the $10 or even $20 fee at times that's billed to you by your cable internet service provider for the use of a small device they own called a modem. What if I told you that you can avoid this monthly charge and make an investment in an electronic gadget in one fell swoop? Hard as it is to believe, this feat can easily be accomplished by purchasing an Xfinity-compatible cable modem.
If you use cable internet for your home and office operations, then you probably know just how important a cable modem is as it acts as the gateway to your internet access. A cable modem is a piece of hardware that provides bi-directional data communication on a coaxial cable (the same infrastructure that provides cable television). It is mostly used to deliver broadband internet access. Cable modems receive data signals from your Internet Service Provider's network which are then transferred by your router across your network using a Wi-Fi or ethernet connection. Some modems also work with DSL or satellite networks and are a great option on how to get the internet without cable or a phone line.
Xfinity Internet is a subsidiary of the Comcast corporation and they offer some of the fastest cable speeds around with speeds of up to 2000Mbps. They also have a variety of plans with some as low as $10. Purchasing a cable modem is your solution to getting high-speed internet without contracts for the modem with your investment paying itself back in even less than a year!
What to look for before purchasing a cable modem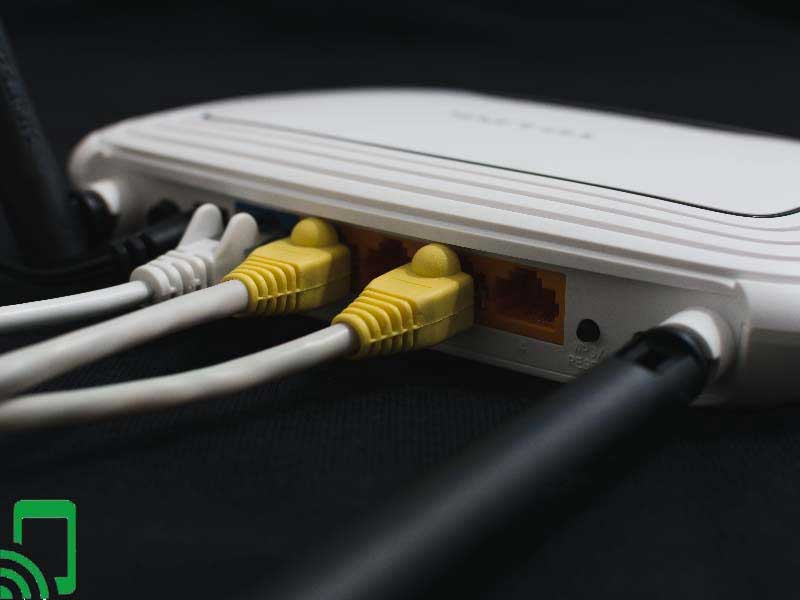 i) Compatibility
When renting a modem from your Internet Service Provider, they provide you with a unit that is compatible with their network. When you are, however, purchasing your own, confirm on the website of your ISP, or by calling a customer representative whether the specific model can be used on their network.
ii) DOCSIS protocol
The DOCSIS standard is the acronym that you see featured most when you shop around for a modem. It stands for 'Data Over Cable Service Interface Specification' with differences in speed and simultaneous channels between standards.
If you are signed up for a data plan of more than 1GB or if you want to future proof your device, a DOCSIS 3.1 router is the way to go. DOCSIS 3.0 will work well for a majority of users, but anything below that is a no-go zone.
iii) Upload and download speeds
The speed that is mostly advertised on modem sales is the download speeds; the upload speeds are always much lower than the download speeds. Get a modem that is compatible with Comcast and your data plan and offers higher speeds in case you decide to get a better plan in the future.
Read More: Technicolor c2100t Review. Is the Technicolor Modem worth the buy? We put it to the test and here's what to know!
Top 7 Xfinity compatible cable modems
1. NETGEAR Nighthawk CM1150V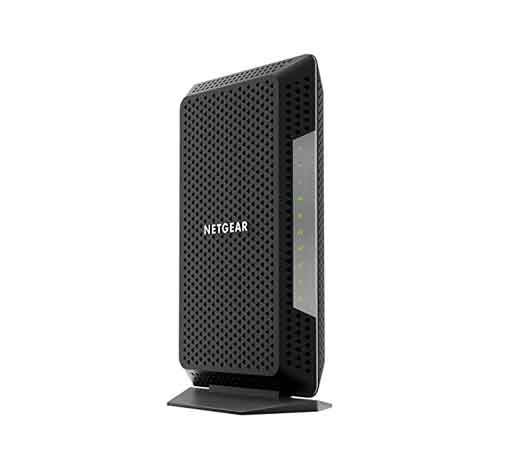 The NetGear Nighthawk CM1150V is a DOCSIS 3.1 version device. It is compatible with 3.0 versions and future-proofed for speed upgrades; it can support speeds of up to 2GB per second. The CM1150V has a sleek design and an upright structure that helps keep the device cool by enhancing airflow.
This modem has 4 ethernet ports, two telephone ports, and a coaxial port. It is also compatible with any Wi-Fi router through its ethernet port allowing you to connect to your wireless devices easily. With its enhanced calling features, network security, and affordable price, this modem is a great Xfinity deal for existing customers.
PROS
Supports speeds of up to 2Gbps
Works with any compatible Wi-Fi router
Easy set-up
Can plugin up to 2 telephone lines
Supports enhanced calling features
CONS
Doesn't work with satellite or DSL connections
Can only be used with Comcast
2. MOTOROLA MG7540 16×4 Cable Modem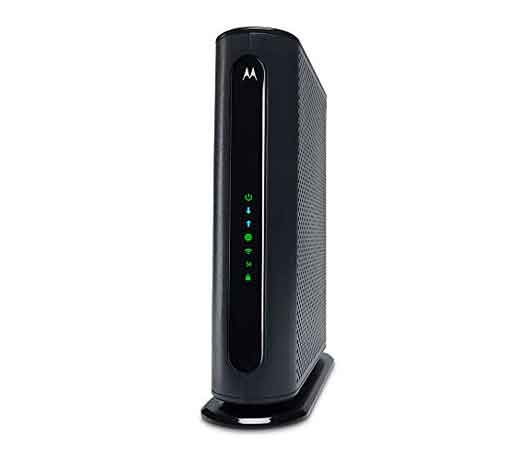 The Motorola MG7540 is a great option for a modem router combo for Xfinity customers. It has a built-in high-speed Wi-Fi router that connects to your wireless devices including smartphones, tablets, smart TVs, and others seamlessly. The setup and installation for this device are also extremely easy and straight forward.
It is a DOCSIS 3.0 version device and it provides relatively fast speeds of up to 375 Mbps. The MG7540 is also dual-band and works on both the 2.4GHz and 5.0GHz frequencies which is great if you live in a congested area. This modem also comes with a two-year warranty and USA-based technical support in English and Spanish.
PROS
Has a built-in router
Beam-forming for stronger wireless performance
Dual-band Wi-Fi
Easy setup and activation
Relatively fast speeds
CONS
Cannot be used to make or receive phone calls
No dedicated app to limit use to connected devices or for parental control
3.  ARRIS Surfboard SVG2482AC DOCSIS 3.0 Cable Modem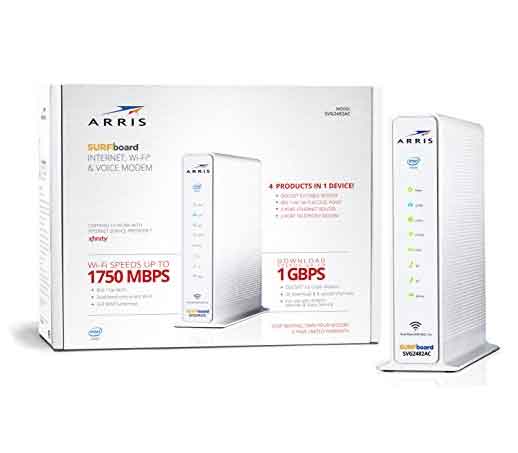 The ARRIS Surfboard SVG2482AC is a cable modem that requires cable internet service. It is a DOCSIS 3.0 version device, not the latest, and supports Wi-Fi speeds of up to 1750 Mbps and is best for Xfinity internet plans up to 600 Mbps.
This modem has 4 Gigabit Ethernet ports and 2 telephone ports for Digital voice service. The SVG2482AC supports 24 downstream and 8 upstream channels for faster, stronger performance. Though batteries are not required to operate this device, you can purchase batteries as power back-up.
PROS
Fast Wi-Fi speeds of up to 1750 Mbps
Multiple downstream and upstream DOCSIS 3.0 channels
Two telephone ports
Has Reference Design Kit-B (RDK-B) technology
Built-in Wi-Fi
CONS
Not compatible with any other cable internet provider
Doesn't work with satellite or DSL connections
4. Motorola MG7700 24×8 Cable Modem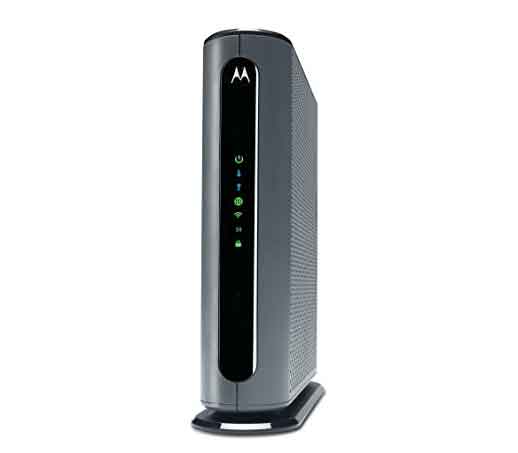 The Motorola MG7700 is a DOCSIS 3.0 device that has a built-in router that provides high-speed internet access to other connected devices in your household through ethernet and Wi-Fi. It has a supported maximum internet download speed of 1GB.
This is a dual-band device with both 2.4GHz and 5GHz frequencies, with beam forming to enhance your wireless performance. The MG7700 also has a wireless Wi-Fi power boost that helps amplify the signal in your home for greater satisfaction. The sleek design and upright position help also works well for maximum airflow and to keep your device cool.
PROS
Dual-band Wi-Fi router
Fast speeds
Vertical design for maximum airflow
Beamforming for wireless performance
Wireless Wi-Fi power boost
CONS
No telephone ports
Not compatible with satellite or DSL services
5. ARRIS Surfboard SBG8300 Cable Modem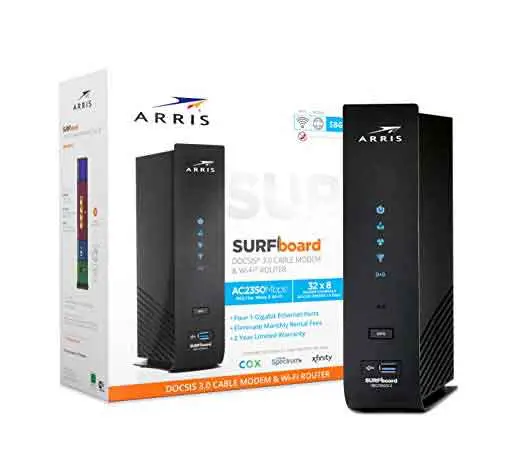 The Arris Surfboard SBG8300 is a device for those who require speed. It is a DOCSIS 3.1 cable modem with 32 downstream and 8 upstream channels, plus 2 downstream and 2 upstream OFDM channels offering download speeds of up to 10GB. This modem is compatible with major US Internet providers including Xfinity.
Setting up and using this modem is also super easy to set up and use and you can have it running in no time. This modem also has an 802.11ac Wi-Fi router with 4 Gigabit Ethernet ports for seamless connection with all your connected devices.
PROS
DOCSIS 3.1 version
Dual-band Wi-Fi
Compatible with major US internet providers
Easy installation
Has a manager app for android and iOS
CONS
Has no option for VPN or IPsec pass-through
Cable digital voice not supported
6. NETGEAR Nighthawk AC1900 Cable Modem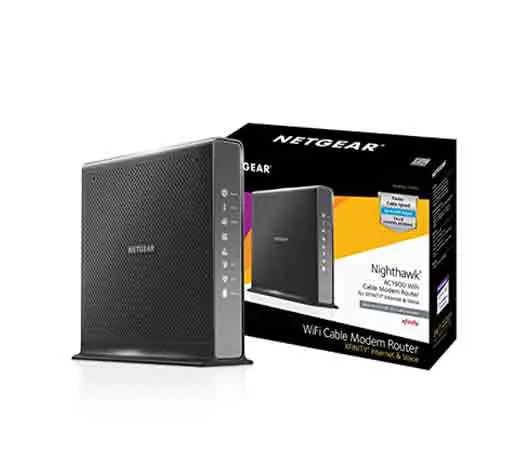 The Netgear Nighthawk AC1900 is a DOCSIS 3.0 cable modem that supports speeds that are more than 20 times faster than DOCSIS 2.0 it offers up to 960 Mbps modem speed and is approved for plans up to 500Mbps. This modem is great for streaming 4kHigh-Resolution videos.
It also has two Voiceover IP ports and 4 ethernet ports for wired connections. You also have the option of purchasing batteries separately as a back-up power supply and with the management app, parental control, and controlling your devices has never been easier.
PROS
Two VoIP ports
Fast speeds
Dual-band Wi-Fi
1.6GHz processor
App management
CONS
A bit costly
Sometimes loses downstream channels
7. Linksys CM3024 Cable Modem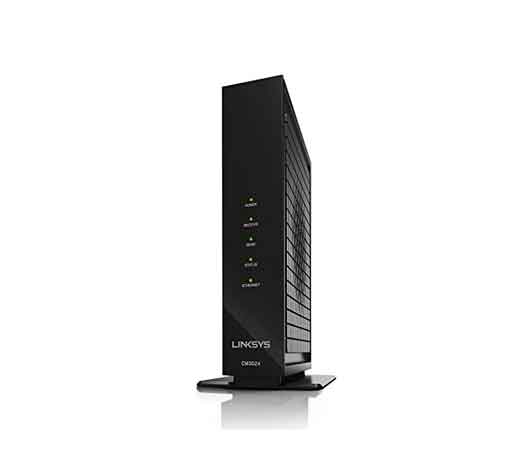 The Linksys CM 3024 is a high-speed modem with the DOCSIS 3.0 standard. Despite this device using the intel Puma 6 chipset which has been confirmed to have an error, it has some other great features. It provides high-speed stable internet and is ideal for customers on a 250Mb plan.
It is also compatible with the major cable ISPs in the country including Xfinity. Setting up and using this device is easy and it also has channel-bonding technology for more efficient data transfer. At its low purchase price, this is a good option to get internet service for low-income individuals and families.
PROS
Simple set-up
Channel bonding technology for better performance
Fast speeds
Compatible with the major cable internet providers in the US
Affordable
CONS
Overheats quickly
The chipset which it uses has a confirmed error
Bottom line
Buying your cable modem will spare you monthly expenses for a device that you do not own but will probably always need. And if you invest in a modem that is high quality, compatible with most of the major carriers and future-proofed, then you will reap the interests of your investments for many more years to come.