The AT&T Business Internet Review and Pricing
The internet has become a core part in running most businesses across the US. outsourcing of materials, marketing, selling products is now mostly done on the internet. Many businesses have adopted the use of the internet for such services and hence keeping the running costs of the business quite low and maintaining high profits. If you are a business looking for internet services or simply an upgrade from your old internet service provider, then the AT&T business internet can be a great option for you.
AT&T is one of the biggest Telecommunication companies in the US that offer high-speed internet without a contract or with a contract. They cover nearly 99% of the US and they offer one of the best stable internet services. Many reviews suggest that their services are of great benefits to their business due to high speeds and they are quite affordable. Currently, they have different packages which you can choose to use for your business. With AT&T business internet, your operations will be simplified greatly.
To help you get started with the internet services, this article will review the AT&T business internet pricing that you can consider. We will also look at some of the benefits of using their services to your business and the cons. To learn more about the plans and how to get started, read below!
Why choose AT&T business internet?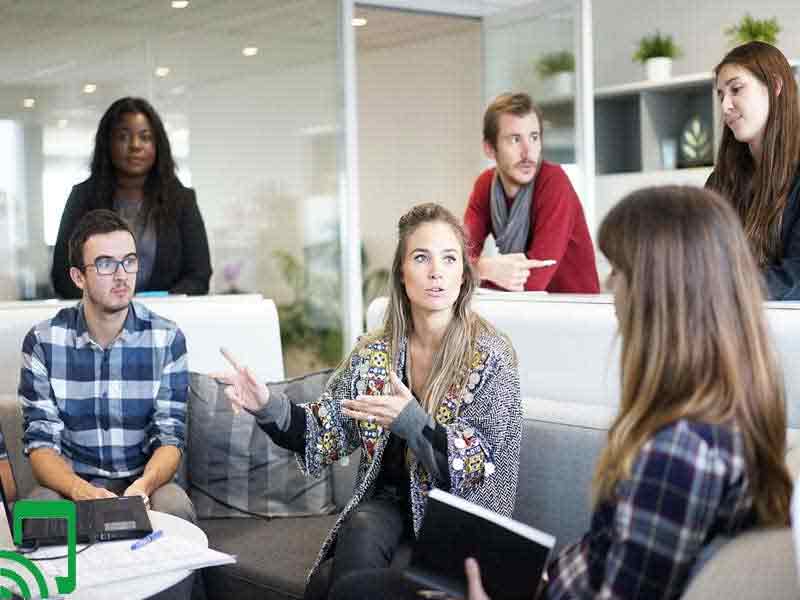 i) Stable pricing
The AT&T pricing on the business internet does not change easily. Once you go for the plan, you get to sign a deal suich that there won't be any price changes for the next 24/12 months of using the services. This will also help in budgeting of the internet plan.
ii) Friendly customer care
AT&T offers reliable customer care services. The customer care reps have wonderful communication skills and will try to help you with your issues as quickly as possible. However, in some situations, they may take long to answer phone calls.
iii) Reliable technical support
AT&T is known for their reliable technical support for up to their cheap cable TV and internet plans. So, having a business internet plan from them won't be a disappointment. Also, they offer free installation if you opt for the DSL internet services.
iv) Reliable internet speeds
AT&T offers reliable internet speeds with minimal chances of the speeds being slowed down except during network congestion. If you go for the fiber plan, you are assured of a faster internet service.
v) No-contract plans
With the business plans, you have the choice to choose between a contract and no contract internet services. This makes it efficient for people who do not rely on the internet fully for their business and they can cancel the service anytime.
How much internet speed does the business need?
Before you buy the internet service, you have to ask yourself some questions or consult a professional who will guide you on the best internet package. The nature of the business is one of the main factors when choosing the business internet plans.
If your business relies on marketing and blogging, or selling products online, then the internet speeds need to be high. This will ensure you can reach your customers easily and if you are self-hosting your e-commerce platform, customers can use your services with ease.
So, before you buy the internet plan, consult a professional to help in choosing the best plan.
AT&T business internet: plans and pricing
The internet packages come in 3 bundles:
1) DSL business internet plans
DSL refers to the Digital Subscriber Line and is a communication medium that transfers digital signals via standard telephone lines. If you have a telephone line in your company, this will help save the process of getting internet services because DSL will just use the pre-existing internet cable.
AT&T offers DSL plans based on the following tiers:
a) Internet 500
This plan offers up to 500 Mbps of internet speeds and goes for $300 per month. It is a good option if your business entails more than 30 workers.
b) Internet 100
With this plan, you get 100 Mbps of data at only $150 per month. The plan is perfect for small businesses with a maximum of 10-15 people.
c) Internet 50
This offer gives you 50 Mbps of internet speeds at a monthly price of $100. The plan is perfect for lightweight internet services like downloading files, and communication services.
d) Internet 25
Internet 25 offers coverage of up to 25 Mbps of internet at only $60. This plan is perfect for lightweight internet services like video conferencing, social media and viewing emails.
Note: The pricing displayed here is subjected to change at the time you may be reading this article.
1) Fiber business plans
Fiber optic internet is one of the uprising internet services across the globe. It is known for its steady internet speeds with minimal downtime. One major con is that it is not available in many areas across the US. So, it is advisable to always consult with AT&T to see if fiber optic can reach your place of business.
The plans are quite affordable and come in the following tiers:
i) AT&T Business Fiber 1000
This plan is convenient for a big business with many workers. The plan offers 1 Gbps internet speeds at only $500/month. You can use it for streaming content, downloading large files and any heavyweight internet activity.
ii) AT&T Business fiber 500
This plan offers you up to 500 Mbps of speeds at only $300/mo. It is convenient for a small business with heavy internet usage or a business that requires fast internet services
iii) AT&T Business Fiber 100
With this tier, you get up to 100 Mbps of internet at only $140 per month. It is the most recommended plan for a small business or a start-up of around 5-10 people.
iv) AT&T Business Fiber 50
This plan offers 50 Mbps of internet speeds at only $85 per month. It is a great option for persons looking for a fast internet services and they are a small business
v) AT&T Business Fiber 25
With this plan, you get 25 Mbps of internet speeds at only $60 per month. It is a good option for lightweight internet activities like social media, streaming movies in SD and so much more.
To get the fiber internet for your business, feel free to contact them and see if you qualify for the services.
3) Internet plan + Value-added packages
AT&T offers great value for people looking to get extra services rather than the internet alone. Starting at around $80 per month, you can get extra perks like TV.
TV can be a great option to keep your team motivated and entertained during their free time.  They also have an option for unlimited calls hence you save money on using phone call services. This option offers 3 packages:
a) 500 Mbps + TV package
This plan costs $79.99/ mo and it offers internet speeds at 500 Mbps. The plan offers 85 + TV channels and you also get professional TV installation pro bono.
b) VOICE + Internet
This is a great option if you are looking to cut costs on communication services. The plan offers unrestricted long distance and local calls at only $90/mo.
c) Voice + Internet + DirectTV
If you are looking for TV, internet and voice plans, this option got you covered. The plan offers unrestricted long distance and local calls. You also get 85 + TV channels of which most of them are in HD. As an after sale service, you get professional TV installation.
What fees can you expect from an AT&T business internet plan?
In many cases, the fees are always included in the pricing. However some situations like if someone is looking for customized plans, the fees may change. Most of the fees on top of the standard price of the plan entail:
Installation fees for some plans
Taxes
Surcharges
Inflation costs etc.
The benefit of using AT&T is that they have no hidden costs on their service plans.
Can you get a free business internet plan from AT&T?
No! However, you can benefit from internet services for low income persons which you can either use at home or in a business. They also have great discounts and promotions at designated times of the year that you can hop on!.
Pros and cons of AT&T business internet plan
PROS
Zero downtime
Fast and secure internet
Friendly customer support
Free installation on some plans
CONS
Overpricing on fiber internet
Bottom line
Having a reliable ISP for your business means more profits. By using AT&T business internet, you are assured of minimal cases of downtime and connectivity at most of the times. The pricing of the plans hardly changes with time. The internet plans also come with promotions and discounts at designated times of the year!