Can You Use a Straight Talk Phone on Tracfone? (Solved)
When we talk about no-contract prepaid service, the first companies that come to mind are Straight Talk and Tracfone, as they not only provide you with the best quality but at the cheapest rate in the market.
The real question here is, "Can you use a Straight Talk phone with a Tracfone?" and is it all really worth it?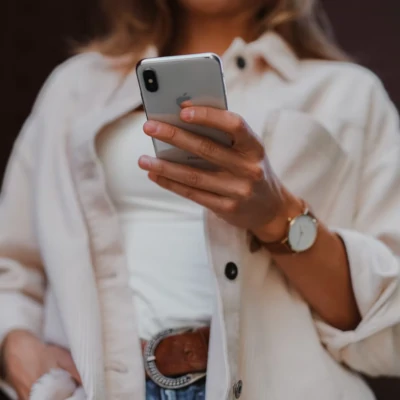 Is Tracfone and Straight Talk the Same?
It's obvious by now that both the companies are the cheapest in the market but many people confuse them to be the same company which is not the case. In fact, Tracfone is the parent company of Straight Talk and there are significant differences in how each budget carrier operates.
Can You Really Do It?
Yes, you can use a straight talk phone on a tracfone. Straight Talk and TracFone have agreements with all of the carriers and they just use their networks so wherever you are, you'll get the best coverage for that area.
How can I Activate a Straight Talk Phone on a Tracfone Phone?
There are three major ways that you can activate a Tracfone service:
1. Activation Kit Instructions
One of the best and reliable ways to activate your Straight Talk phone is by the activation kit itself, as the provider tends to make changes to the policy frequently. Once you have the kit with you, simply unpack it and you will have the activation card that will lead you to a step-by-step tutorial on how to activate your Tracfone services.
2. Activation by Phone
If you're having trouble activating your phone, simply call their helpline at 1-800-867-7183 and follow the instructions provided.
3. Online Activation
You can activate it yourself online as well, simply by clicking here and then selecting the radio button option.
Can I Transfer a Straight Talk Phone to a TracFone Phone?
Yes and you can do it online as well.
The only condition is to port your existing telephone number to your TracFone smartphone, the number you are porting must be active with your current service provider.
If you need additional support and information regarding straight talk phones and straight talk services, you can see more at Tracfone General Information
Which Sim Card is Compatible with Straight Talk Services?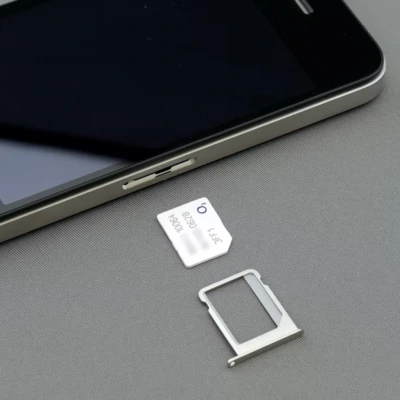 If you have an unlocked GSM tablet, you can use one of the AT&T or T-Mobile SIMs. Some unlocked GSM tablets can also be activated with Verizon, but you'll have to confirm from the Verizon helpline first.
For further assistance regarding sim cards, you can feel free to check Straight Talk's FAQ.
Can I Use a Tracfone Refill Card on a Straight Talk Phone?
Yes, you can use TracFone refill cards on Straight Talk Phones. 
However the phone is tied to Straight Talk for the first 12 months before you can unlock it for use with another provider. So you would pay Straight Talk for the service.
Major Differences between Straight Talk and TracFone
If you are still confused on whether you should use a Straight Talk Phone on a TracFone, the following facts will help you make your final decision.
1. TracFone is Straight Talk's Parent Company
TracFone is Straight Talk's parent company and is responsible for providing all sorts of services to Straight Talk.
2. Both Firms are MVNOs
Neither of the two companies have their own network towers and are only mobile virtual network operators (MVNOs) 
Just as the majority of the MVNOs have their agreement with America's 'big four' carrier companies, Straight Talk and TracFone also have an agreement (with all of them) and they are entitled to have their towers and networks nationwide.
3. Phone Differences and BYOP
Undoubtedly, both the companies have a huge variety of budget phones on different platforms. Both the companies have discounts and promotional offers to allow their customers to lease their phone with a 10% interest rate for two years.
Both TracFone and Straight Talk allow you to bring your phone to their networks, and if you do so, you have to buy a $0.99 SIM card kit.
As both, TracFone and Straight Talk use all four major carriers, their services are compatible with Verizon and Sprint CDMA phones and with AT&T and T-Mobile's GSM phones.
4. Customer Service Differences
Neither TracFone nor Straight Talk is known for their efficient customer service, nonetheless, TracFone seems to be slightly better in this area based on the reviews. 
One of their biggest advantages is that they offer live chat on their website, which most other budget carriers don't.
Plan Differences between Tracfone and Straight Talk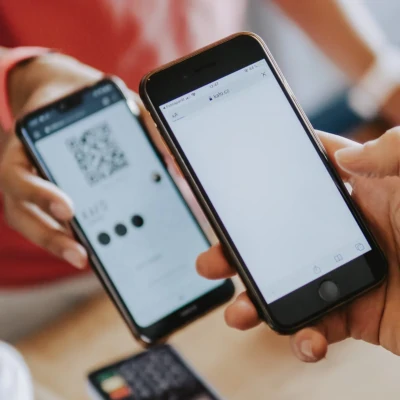 It is clear till now that both, Tracfone and Straight Talk are affordable but TracFone has a large variety of plans – so you can pick one which is compatible with your needs. 
Whereas Straight Talk only provides their target market with three primary plans and doesn't provide family plans.
TracFone services are cheaper but have limited data, although it is possible to add data but doing so is costly. While on the other hand straight talk services are more pricey but they offer more data compared to tracfone services.
Which One Is Better?
While considering all factors, it's almost impossible to decide which service is better, as it all ends up to the customer's individual needs.
Both the companies keep their customers out of contract, and offer nationwide coverage.
If you are someone who's top priority is saving, then Tracfone has a range of plans between $20-$30 that include talk, text, and 1-3 GB of data. But, if you're looking for larger amounts of data at a reasonable price, go with Straight Talk.
Can I Use Tracfone Mins On A Straight Talk Phone Straight Talk?
Though you can use straight talk phones on tracfones, it is impossible to transfer your Straight Talk service to TracFone. Even though the same company owns them, and TracFone is Straight Talk's parent company, they have a 'no crossover' policy.
I Bought A Straight Talk Phone, But The Phone Says Tracfone On It. Who Do I Pay For Service?
You can buy any sim card to put in. Look for one that gives you plenty of your money. You can get them in any newsagent. you just top up every month
Can I Transfer My Straight Talk Number To Tracfone?
Yes, you can do so on TracFone's website during the activation process. To transfer your existing phone number to TracFone, the number must be active with your current service provider.
Why Does My Straight Talk Phone Say Tracfone?
TFW is an abbreviation for Tracfone Wireless. If you didn't know, Straight Talk, Net10, Simple Mobile, Total Wireless, or Tracfone are Tracfone brands. 
The Carrier Name is meant to show the brand name for your wireless company, not the actual network you are connected to.
Can I Transfer My Straight Talk Sim Card To Tracfone Phone?
The SIM card is what contains your data plans, mins and other services. So you must always use the SIM card of your service provider.
However you can bring your Straight Talk phone to TracFone services (and use a TracFone SIM card), or you can bring your TracFone phone to Straight Talk services (and use a Straight Talk SIM card). 
These two service providers have compatible phones, but you must always use the SIM card of your provider.