How to Get Life wireless Government Phone
Smartphones have become core parts of our day to day activities with their vast array of services offered. According to research from the census in the US, about 76% of all households have access to a smartphone, and about 80% have broadband internet subscriptions. This survey depicts how people value having a phone and being connected to the internet. Some, unfortunately, cannot have a smartphone due to low income, and that's where the Universal service funds come in with the lifeline wireless government phone.
The federal government has been working with lifeline service providers to issue out free phones to everyone who qualifies for it. In the past, people would get discounts on their phone plans, but now you get everything for free for up to 1 year, after which you will be required to recertify. There are many lifeline service providers in the US, and nearly 90% of them offer the best free government phones.
Can life wireless do the same for you? This article will give you the ins and outs of getting a free phone and plan from life wireless. We will cover topics on what the plan entails, how to apply, how you can qualify, the network coverage, and so much more.
Which areas does Life wireless cover?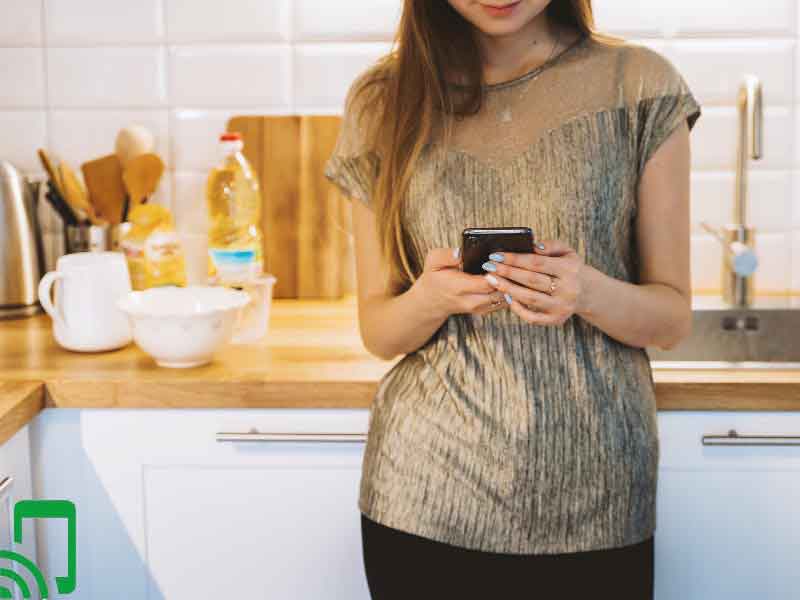 Life wireless uses AT&T towers to offer network coverage across the US. With AT&T, you are assured of stable network signals across the US since they cover up to 99% of the country.
However, Life wireless does not offer services across all States in the US. If you live in the following areas, getting free government touch screen phones from life wireless is allowed:
Arizona, Arkansas, Colorado, California,  Illinois, Indiana, Iowa, Connecticut, Georgia, Illinois, Indiana, Kentucky, Kansas, Louisiana, Maine, Michigan, Minnesota, Missouri, Nevada, North Dakota, Ohio, Pennsylvania, Puerto Rico, South Carolina, Rhode Island, Utah, Washington, Wisconsin, Texas, West Virginia, and Texas.
From time to time, they may expand their areas of coverage. To ensure that your area is fully covered, key in your zip code at their network coverage page on their website.
What free plans are there at Life wireless?
Life wireless offers plans based on the States you live in the revenue generated by the State.
In general, here is what you expect from the life wireless plan:
Nationwide calling
Voicemail
Call waiting
Caller ID
Free 911 service
Unlimited text messaging
No roaming charges
No charges for long-distance domestic calls.
In most states, the free phone plan entails:
3 GB of data
Unlimited texting
1000 minutes talk time
100 MMS
If your data or Talk time gets depleted, you can purchase add-ons at affordable prices from their website. You can also call 1-888-543-3620 for assistance.
How to qualify for a free phone and plan at Life wireless?
Getting a free phone from life wireless depends on two factors:
Participation in a federal Assistance program
If you have been to a federal assistance program for people of low income, then you may qualify. Some standard federal assistance programs include food stamps, Medicaid, housing assistance, and so much more.
When you fill in the application form, you will be required to submit a document of proof to show you participated in the assistance program. The document can be obtained from the clerk of that assistance program.
Income
Life wireless phones are offered to those whose income is below the percentage of a State's household income. In many cases, the revenue should be below 135% of the federal poverty income level. You can learn more about the income threshold in your State from the life wireless plans section on their website.
How to apply for a free phone from life wireless?
The application for a life wireless free phone is by far the simplest compared to other lifeline providers. Simply go to life wireless.com. There you will be asked to fill in your email and zip code.
The next step is to check if you qualify. Here you are required to select the best option that works for you between qualifying through income or federal assistance program. Once done, you will fill in your info like name and address.
The next step is to submit a document of proof. You can submit a document of proof based on your income or participation in a federal aid program. Once done, your application will be reviewed within 5-12 business days.
If the application is approved, the phone will be shipped to you via mail. You can also collect the device from a life wireless store near you. The device can then be activated by going to your account section on the lifeline wireless website and follow the on-screen instruction to activate.
Which free phones are available at Life wireless?
Life wireless offers high-quality Android devices at an affordable price. The devices offered come from the following companies:
Samsung
Nokia
Huawei
LG
Motorola
Kyocera 
You can also bring your device to Life wireless if the device is compatible with their network. To check compatibility, you can use an IMEI checker offered by AT&T since that's the network tower Life wireless uses.
If your phone is lost or stolen, Life wireless phone replacement process is very simple. Contact customer care and report that the device is stolen. You will then follow guidelines to deactivate your account and switch off the device. After that, you can choose to get a refurb phone at $30 fee or buy a new device.
Conclusion
Life wireless offers a simplified process to get a free government phone. With life wireless, you are assured of better communication between friends and family. They also use a reliable network that will never give you downtimes or slow internet. After one year, the life wireless recertification process is quite easy to follow, and hence you are assured of a long time partner in the communication services.