What kind of Phones Does Qlink Wireless Have
Qlink wireless is a State provider of federal lifeline programs. Since its inception, Qlink wireless has been able to provide phones for people below the federal poverty level. Due to this, many people can get high-quality smartphones without the need of getting a lifeline account and not incurring any cost.
Currently, the Qlink wireless free phone services are funded by the Universal Service Fund, which is a system of Telecommunications managed by the Federal Communications Commission. As for Qlink, they provide services like free government phone, replacement of phones, talk, text, and data services. They also have retail stores nationwide to enable people to enroll in the program easily.
If you are not eligible and wish to get a free phone, it will be tough for you. Currently, with the advancement of technology, they are working closely with the federal government to check people's income through how they pay taxes. By doing so, they are eliminating people who use dubious means to get free smartphones.
What is lifeline?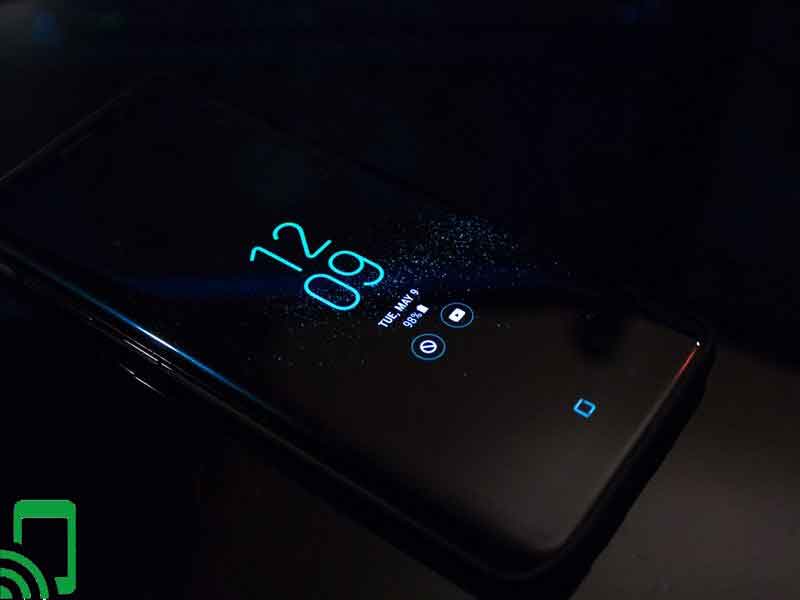 QLink Wireless is a leading Lifeline provider, a free government privilege program that offers free excellent phone service to eligible Americans. Qlink gives qualifying customers free monthly unlimited texting, minutes, free mobile data and phone which I love. Qualify through programs like SNAP and Medicaid, or based on your household income. As the best Lifeline providers they process your request within 72 hours.
How to Enroll for a Qlink compatible phone
Getting a free phone-based on Qlink is not a very long process. Several steps mostly involve federal government programs. First, you are required to be verified by the government so that you get the Qlink compatible phone. Also remember that Qlink is not like other carriers like AT&T, T-Mobile, and Verizon wireless. It offers free services; hence, they must be strict on whom they offer to.
You may have heard of the government lifeline programs which aim at helping the poor, and some of them include the food stamps, Medicaid, and others. If you have participated in such events, you can be considered by Qlink to get a free smartphone.
Another point to consider is the federal poverty level. If you are below the poverty level designated by the federal government, then you are eligible to get a free phone. Lastly, to enroll, you can either go to their website or visit a local store.  For the site, you will be prompted to enter your zip code and also your email address.
After that, an agent will email you or call you and ask you to send proof that you are below the government poverty level. Once that is done, and you have been cleared, the phone will be sent to your address which Qlink requested you to provide.
Read More: Qlink Wireless Free Tablet Program. Tablets can be used for work or school and if you need a tablet, you may qualify for a free Qlink device!
The advantages of Qlink wireless phone
1. Free talk text and data
The Qlink wireless is ready to give you free excellent phones which you love with free talk time, text messages and mobile data for internet browsing. You have the opportunity to appointments and stay connected anywhere in the world toll-free.
They give you free 500 minutes voice calling air time, 1000 MB of internet browsing data, and unlimited texting a month. If you are from California (CA) user, then Qlink wireless gives you more advantages like unlimited calling, internet browsing, and unlimited texting.
2. Nationwide coverage
A stable network frequency is the best dream for a smartphone user most of the users face problems with their cell phone network. That's why they hardly try to get energetic network frequency using the best quality signal booster for home. But the Qlink wireless promise with users to give them an energetic network frequency anywhere in the United States. Honestly, I can advise you to join the Qlink wireless free government phone and enjoy your best services.
3. Free voice mail
As an active cell phone network user, you may have a good idea about voice mailing. The 24 hours day voice mailing is most famous for everyone and another cellular ready to cut a payment. On the other hand, Qlink wireless again promises their user, and they do not lower any compensation for the voice mailing services. As a result, a user will be capable to sand-free voice mail to each other. They also have caller ID, call forwarding, 3-way calling, etc. Service for qlink wireless free cell phone user.
4. Refill your plan anytime
Refill your FREE Lifeline plan by adding additional Data & Minutes. Choose your bundle below to enjoy more service when you need it.
i) $30 Auto refill plan
Unlimited High Speed Data Bundle
Unlimited Minutes & Text plus Free International Calling
Only $25 Auto refill
30 Service Days
ii) $25 Auto refill plan
5 GB High-Speed Data Bundle
Unlimited Minutes & Text plus Free International Calling
Only $20 auto-refill
30 Service Days
iii) $20 Auto refill plan
4 GB High-Speed Data Bundle
Unlimited Minutes & Text plus Free International Calling
Only $17.50 auto-refill
30 Service Days
iv) $10 Auto refill plan
2 GB High-Speed Data Bundle
Unlimited Minutes & Text plus Free International Calling
30 Service Days
v) $5 Auto refill plan
1 GB High-Speed Data Bundle
Unlimited Minutes & Text plus Free International Calling
30 Service Days
vi) $3 Auto refill plan
High-Speed data upgrade
Unlimited Minutes & Text plus Free International Calling
30 Service Days
Read More: QLink Wireless Phone Upgrade Free. If you qualify for a free phone with QLink, here's how to upgrade!
What does the Phone from Qlink wireless entail?
The Qlink wireless free phone is absolutely free, and you can never receive any monthly billing at your doorstep. However, the catch is that this program is only offered to one person per household. Despite this, the user will not be getting a flip phone or any other old model of phones, but rather it will be a smartphone. As for the phone, it will come with the following free features:
Free talk text and data
Nationwide coverage
Free voice mail
Caller ID
Call forwarding
3-way calling etc.
The phones may range between mid-budget smartphone like the Moto G6 and the high budget smartphone like the Samsung Galaxy S8.  Getting a phone varies with your location and even the type of phones that they have when you go to enroll. The platform also provides iPhones among other devices. Some of the devices include the following:
i) iPhone phones
01. Apple iPhone 7 Plus, 32GB, Black – For AT&T / T-Mobile
02. Apple iPhone 8 Plus, 64GB, Space Gray – For AT&T / T-Mobile
These phones range between the iPhone 5 to iPhone 7 Plus. You cannot choose the device which you want, but Qlink will choose it for you.
ii) Google Nexus Phones
Nexus phones are known to be of high quality, and also the prices are quite high too. Some of the Nexus you can get is the Google Nexus 5, Google XL3, among others.
01. Google – Pixel 3a with 64GB Memory Cell Phone (Unlocked) – Just Black
02. Google Pixel 5 – 5G Android Phone – Water Resistant – Unlocked Smartphone with Night
iii) Samsung Brand
Samsung may be one of the most recognized brands in the world. Qlink offers Samsung phones like the Samsung Grand Prime, the A-series, Galaxy series from Samsung Galaxy S4-s8.
01. Samsung Galaxy A71 SM-A715F/DS 4G LTE 128GB + 6GB Ram Octa Core (LTE USA Latin Car
02. Samsung Galaxy A70 A705M 128GB DUOS GSM Unlocked Android Phone W/Dual 32MP
iv) LG brand
Qlink also offers some of the flagship devices like the LG X charge, which comes with amazing features.
01. LG G6+ – 128 GB – Unlocked (AT&T/T-Mobile/Verizon) – Black – Prime Exclusive
02. LG Electronics Stylo 4 Factory Unlocked Phone – 6.2″ Screen – 32GB – Black
v) Motorola Brand
Motorola offers several smartphones under Qlink wireless like the Moto G6, the G6 Plus, and other devices.
01. Moto G Power | 3-Day Battery1 | Unlocked | Made for US by Motorola | 4/64GB | 16MP
02. Moto G7 with Alexa Hands-Free – Unlocked – 64 GB – Ceramic Black (US Warranty)
vi) Nokia phones
These are some of the best devices to go for as of 2020. The good thing is that you will only get Smartphones and not any other old age devices like flip phones.
01. Nokia 7.2 – Android 9.0 Pie – 128 GB – 48MP Triple Camera – Unlocked Smartphone
02. Nokia 7.1 – Android 9.0 Pie – 64 GB – Dual Camera – Dual SIM Unlocked Smartphone
Contact page how do you upgrade your Qlink phone?
There is an effortless way to replace your phone; you can contact Qlink wireless. You can also contact Qlink through their email, [email protected] and Qlink wireless phone number: +1 855-754-6543 . You have to send your phone number, enrollment ID, and name in the subject option. Those are the unique requirements of the Qlink wireless phone replacement.
Bring your own phone services
As an American, you may have a phone, and you do not want to incur the cost of paying for talk, text, and data all the time. You can avoid this by bringing your phone to Qlink wireless for a change of plans. Many people bring their phones for the Qlink wireless phone Upgrade, but in a research carried out, it was discovered that many people were not very willing to give out their phones.
Due to this, you can be given a phone similar to the brand that you had previously. For example, you can get the iPhone 6, which is quite similar to the iPhone 5 in case you go for an upgrade. Also below are some of the conditions to take note before you join Qlink wireless:
Your device should be unlocked meaning any leasing or pending debts should be cleared
Your phone should be in at least one year of service through carriers like T-Mobile, Cricket wireless, Verizon Wireless, and others.
How to replace a Qlink wireless lost phone
If you are under the lifeline program and you lose your Qlink Wireless phone, the procedure for replacing a phone is quite hectic. First, you will have to pay a sum of money for the process to be done. Also, immediately when you lose your phone, ensure to contact Qlink so as to notify them early enough and also to block your Sim cards.
After that, you can visit their website for help on how to get a new phone. Remember, the amount of money you pay will vary on the brand of phone that you had previously.
Procedure for changing your number
Qlink may have issued you with a number that is somehow difficult to memorize, and you would wish to get a new number. The procedure is very simple since all you have to do is to visit a local retail store. There you will find customer care who will advise you on the best way to change your number.
Qlink wireless phones plans
Once you join Qlink wireless, you will get to enjoy the following offers:
100 minutes for free in one month
1 GB of data
Unlimited text messaging and it entails international messaging.
However, many people would wish to add more data to the 1 GB offered. An extra cost is incurred, but it cannot be high as compared to other services. Currently, Qlink has a pop whereby you can visit and buy data easily. Also, to make international calls, you can opt for the unlimited plan whereby you will only pay $5 per month.
There is also the other option of Pay As You Go where you only pay $3 per month and gain access to call any country in the world quickly.
Locations where Qlink wireless is available
With the advancement of communication networks, Qlink is always at the top when it comes to providing their services. First, they cover 97% of the US population as of 2020. Also, you can quickly know if your location is covered by login into their website here.
Qlink will prompt you to enter your zip code, and they will give you more info if Qlink is available in your area. Also, before you want to enroll do a background checkup and also check out some reviews on customers in different places across the US.
Once you get your phone, at the end of the year you are required to go and rectify to prove that you are eligible for a lifeline program. If you do not go for this process, Qlink will cancel your account once the deadline arrives. However, the good thing is that Qlink will notify you through email or SMS once the time approaches.
Bottom line
Qlink wireless has been known for giving the best services to its customers. According to many reviews, it is with no doubt that Qlink is the best lifeline provider. However, to get their services, they are always strict when it comes to doing a vetting on those eligible for the lifeline program. It is not like other carriers whereby you go and get the phones by just pay for it.
Also, the phones available under Qlink are of high quality, and you will not get any issues with them. Many people have the perception that they will give you an old phone which may wear out with time, but this is all false. The Qlink wireless phones are of high quality, and if the phone brings an issue you can visit a Qlink store for a repair or they may give you another phone.