What Phones Work With Qlink? The 7 Best Phones
QLink Wireless is a forefront provider of Lifeline services and operates on the Sprint network as a mobile virtual network operator. The company provides its service by wirelessly connecting people to their world regardless of income. The eligible low-income household enjoys free and low-cost cell phones and services. Therefore, if you qualify for the program, it's necessary to understand what phones work with Qlink.
Moreover, Qlink Wireless provides free or discounted service to eligible Americans currently participating in a government-assisted program or meeting specific low-income criteria for their state. The eligibility requirements are well elaborated later in this article step by step. Most importantly, the Federal Communication Commission offers free government phones to low-income families through the Lifeline program, balancing the equation of the haves and the have not.
If you possess an old mobile phone and think of getting the latest model, consider the Qlink Wireless phone upgrade. For this program, there is a wide range of smartphones to choose from depending on your taste. The smartphone offered ranges from Samsung, Kyocera, Blackberry, LG, and others. However, you are not tied to keeping the original phone, but you can always upgrade to the newest phone models.
Can You Get a Replacement For a Qlink Wireless Phone?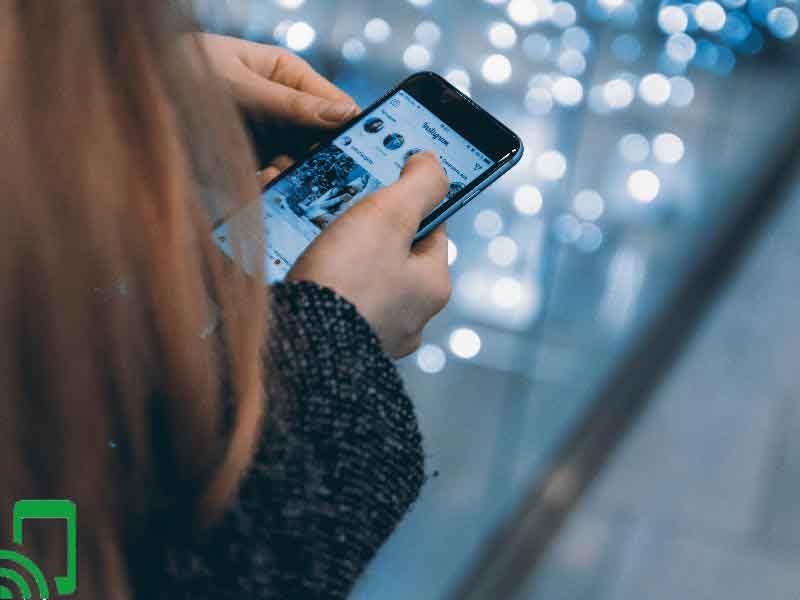 There are several possible incidences as to why you should replace or upgrade your Qlink wireless phone. Whenever you enroll for a free government phone, you are provided with a primary phone, and as time lapses, you might consider a replacement inform of an upgrade phone.
You can upgrade the ordinary Qlink phone to the latest and more advanced model than the free phone from Qlink. Besides, if your smartphone gets stolen, lost, or broken, you may want Qlink wireless lost phone replacement. You may also consider upgrading, especially if there is fantastic smartphone models release in the markets.
What Kind Of Phones Does Qlink Wireless Offer?
Qlink Wireless is a United States-based telecommunications company that offers free wireless services to eligible American citizens. The company headquarters are in Dania, Florida. The company stocks many latest Qlink compatible phones and provides prepaid mobile phone services, including messaging, wireless voice, and data services.
Besides, Qlink Wireless free phone and Qlink wireless data plans service extend from Arizona, Arkansas, Kansas, Kentucky, Colorado, Georgia, Indiana, Iowa, Hawaii, Idaho, Louisiana, Maine, Minnesota, Washington, Minnesota, Missouri, Wisconsin, West Virginia among other states. Also, the carrier has diversified its services to other states as well.
Who Qualifies For The Qlink Free Phone Service?
Firstly, you qualify if your income is equal to or less than 135% of the Federal Poverty Guidelines. Also, you can be eligible for Qlink free government phone if you already participate in a government lifeline program such as:
Medicaid
Food Stamps/Supplemental Nutrition Assistance Program (SNAP)
Federal Housing/Section 8 Assistance
Temporary Assistance for Needy Families (TANF)
Supplemental Security Income (SSI)
Low Income Home Energy Assistance Program (LIHEAP)
National School Lunch Program (free program only)
What Are The 7 Phones That Work With Qlink?
Most people get interested to know about what kind of phones does Qlink Wireless have for their subscribers, and that's okay. Well, the following are some of the quality best budget smartphones that Qlink Wireless carrier currently offers;
1) Samsung Galaxy Note20 5G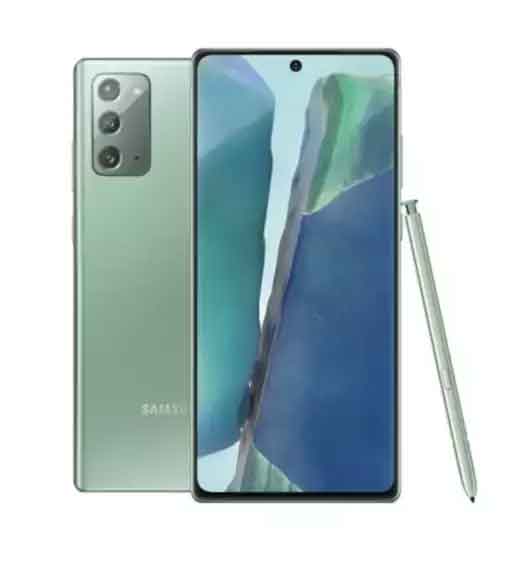 Are you a diehard Samsung user eyeing for the latest flagship phone from this manufacturer? Samsung soon releases the hottest Galaxy Note 20 that's a perfect tool for gaming, available now for pre-orders. This phone is mightier and comes with amazing features that are worth every dollar. It has a massive storage of 128GB internal storage plus 8GB RAM for anyone who prioritizes storage capacity whenever shopping for a phone.
Moreover, the best Galaxy mobile gaming experience is brought in the palm of your hand. With a breathtaking screen refresh rate, near-endless 6.7 inches screen, Galaxy 5G supports an advanced processor and android version 10, offering you smooth gaming experience with virtually no lag.
Besides, it has a hyper fast processor that supports multitasking and gaming. The battery capacity has 4300mAh and 25W fast charging. It also features a triple rear camera with 12MP ultra, 64MP telescope, and 12MP ultra-wide lens.
PROS
Creative stylus pen
Superfast charge, intelligent battery
5G enabled
Powerful and speedy processor
Factory unlocked
CONS
Costly
2) Apple iPhone 11, 64GB- Purple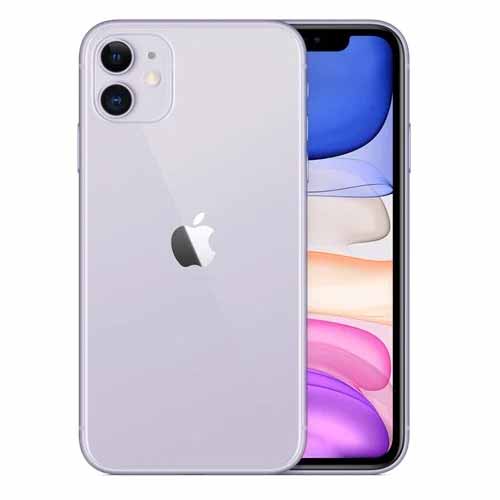 This iPhone is a renewed, dual sim factory unlocked phone that works and functions as new at pocket-friendly pricing. If you are a photophobic individual, this iPhone is the deal changer. It has a new dual 12MP camera system that captures more of what you see and love, recording the highest quality 4K video in a smartphone, at 24 fps, 30 fps, or 60 fps.
However, you can immerse yourself and have an end to end viewing with the 6.1‑inch diagonal all-screen LCD multi-touch display with IPS technology. The memory status packs 64GB internal storage with 4GB RAM offering sufficient space for all your needs. Besides, the construction is from Gorilla Glass and aluminum frame with an IP68 rating, which can withstand a depth of 2 meters up to 30 minutes in water.
PROS
LCD capacitive screen
Wireless charging
Captures high-quality photos and videos
Dust and water-resistant
Sturdy, durable make
CONS
Not new
3) Samsung Galaxy S20+ 5G Factory Unlocked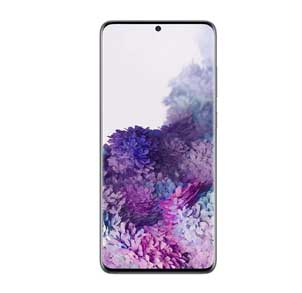 Enjoy next-level power for everything you admire to do with Samsung Galaxy 5G, including sharing more, gaming harder, and experiencing more. You can take pro-grade, high-resolution images and video with a groundbreaking 64MP camera and full system of studio lenses with super stabilization.
Besides, features like the Single Take AI make it quick and easy to capture multiple photos and videos with a single tap. Moreover, the cinematic 6.7″ Infinity-O display Galaxy S20+ 5G's modern design gives you an immersive, cinema-quality experience with next-level functionality.
You can get hours of power from minutes of charge with superfast charging and a boost of power with wireless PowerShare right from Galaxy S20+ Plus 5G. Besides, the 128 GB ROM gives generous storage out of the box and can be expandable for extra memory.
PROS
Super fast-charging battery
Has an excellent camera
Wireless Powershare
Multi unlock with fingerprint ID plus facial recognition
Unlimited storage capacity
CONS
Costly
4) Google – Pixel 3a XL with 64GB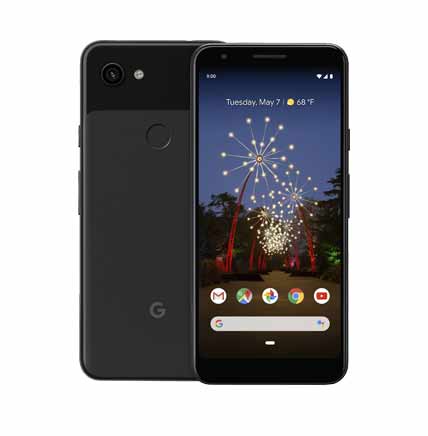 Google Pixel 3a XL enables you to capture stunning photos with 12MP rear camera and 8MP selfie camera with features like night sight, portrait mode, and HDR+. Besides, the internal storage comes with 64GB and 4GB RAM. You can opt to save every photo with free, unlimited storage at high quality through Google photos.
The presence of the Google Assistant is the easiest way to get things done, including screening calls, so you know whose calling and why before you pick up. Moreover, whenever your battery runs out of charge, you can quickly boost the 3700mAh, 18W fast-charging battery that delivers up to 7 hours of use with just a 15-minute charge.
The intelligent battery gets designed to learn your favorite apps and reduce power to the ones you rarely use. Interestingly, this smartphone comes with three years of OS and security updates, and the custom-built Titan M chip guarantees total security and deny third-party access to your phone.
PROS
Fast charge battery
Affordable
Comes with free unlimited online storage
High-quality camera
Three years of security and OS updates
CONS
Has a poor grip
5) Samsung Galaxy S10+ Factory Unlocked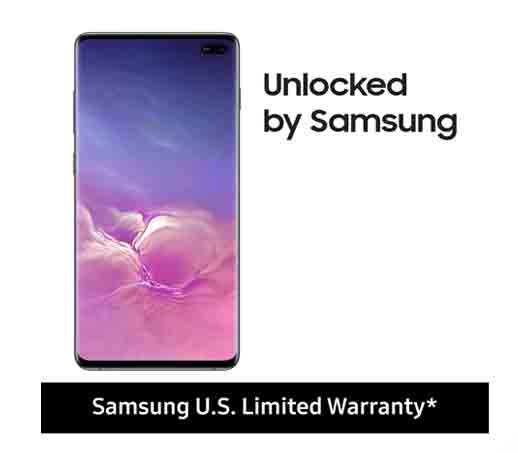 Samsung Galaxy S10+ boasts a super-slim design that comfortably fits your pocket and easily sits in hand. The 6.4-inch endless quad HD+ dynamic AMOLED screen with nearly bezel-less Infinity display offers a cinematic and seamless viewing experience.
Besides, the Galaxy S10+ can now connect to and share with up to 5 other compatible devices at the same time using Bluetooth and WiFi, with no limits on content type or file size. Additionally, this smartphone is a studio in your pocket.
The high-quality camera lenses pack a full set of pro lenses, including 12MP Super Speed Dual Pixel,16MP Ultra Wide,12MP 2x Zoomultrawide for the rear, and dual 10MP Selfie Camera; 8MP Portrait Lens for the front camera. Galaxy S10+ camera features live video bokeh, precision audio focus, and super-stabilization.
The battery long-lasting with 4100mAh capacity while the storage memory is more than enough for all your useful files. It comes with 128GB internal storage plus 8GB RAM for supporting applications.
PROS
Wireless PowerShares
Offers a powerful performance
Massive storage capacity
Comes with a cinematic display
Excellent battery life
CONS
Slow fingerprint sensor
6) Motorola Edge -Unlocked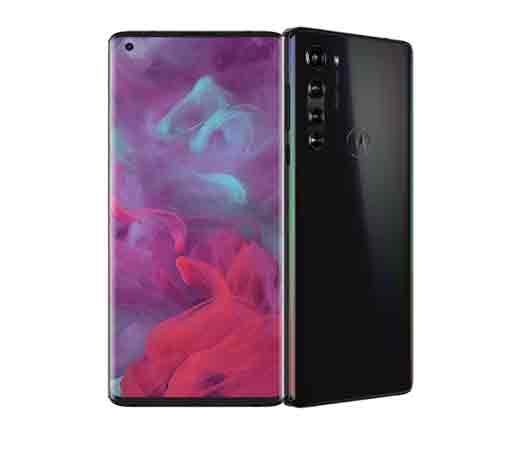 Experience pure speed with the next-generation wireless network, an insanely fast processor, 6GB memory, and 256GB internal storage that makes more room for your storage needs without erasing anything. However, you can get breathtaking HDR10 picture quality on a gorgeous 6.7″ OLED display that wraps around the edges enabling immersive viewing with few scrolls.
If you love music, this smartphone has a powerful stereo sound that delivers studio-quality sonic performance. Moreover, save yourself from power outlets with the high capacity 4500 mAh battery, and charge up fast with TurboPower.
The 18W TurboPower charging gives you hours of power in just a few minutes. The 64MP triple camera system resolution lets you capture everything from super high-resolution to crisp low-light and ultra-wide to ultra-zoom delivering fantastic photo and video quality.
PROS
Has an immersive display
Offers ultra-powerful 5G performance
Long-lasting, fast charge battery
Possess powerful stereo sound
Supports both 2.GHz and 5.0GHz WIFI connectivity
CONS
A bit bulky
7) Apple iPhone XS, 64GB- Fully Unlocked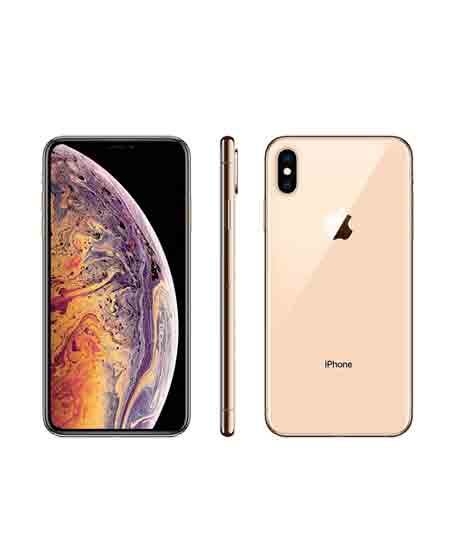 Apple iPhone XS is a refurbished factory unlocked smartphone compatible with any carrier of your choice. However, the iPhone XS comes with a dual 12MP rear camera with 2x optical zoom for capturing blur-free images, videos, and quad-LED two-tone flash.
Besides, the front camera has a dual 7MP camera and records videos at 1080p@30/60fps. The design is scratch-resistant glass with an oleophobic coating. Moreover, the phone memory has 4GB RAM with 64GB of internal storage.
The iPhone XS is IP68-rated for dust and water resistance and can withstand water submersion at a depth of 2M for 30 minutes. Besides, The iPhone XS has the most extended battery life with a non-removable Li-Ion battery that is fast charging and also with wireless sharing capabilities.
PROS
Has a good battery life
Affordable
Dust and water-resistant
Great quality construction
Wireless Powershare
CONS
Not new
Bottom line
Qlink Wireless is making communication services readily available to more than 97% of the United States. Besides, the company provides a discount on the lifeline program, including Internet data, to those who meet the eligibility. However, the Qlink phone list has been categorically derived based on customer ratings and different user preferences.