What Phones Are Compatible With Total Wireless
Total Wireless is a Tracfone company that was founded in 2015. The cell phone service provider is an MVNO (mobile virtual network operator) provided exclusively by Verizon's 4 G LTE network. Total Wireless offers Best free government cell phones, unlimited data, texts, and talks to all their customers with network coverage from one of the largest network providers in the US.
The MVNO provides an international calling card that comes alongside their cell phone plans for customers who need it. It enables you to enjoy calling at 1¢ per minute. You get to enjoy up to 30 days validity after the last day of service or 180 days after your last use.
When your data is finished, you can buy more at $10 for 5 GB data or wait for the next billing cycle. Total Wireless allows customers to top up their service every 30 days through participating in Walmart retailers or online. The network includes no roaming, account access, free voicemail, or long-distance charges. The good thing about Total Wireless is that they allow you to use your current number when checking out once you switch to their network. Besides, you can use any of the Total Wireless Compatible Phones on the network.
Bring Your Own Phone to Total Wireless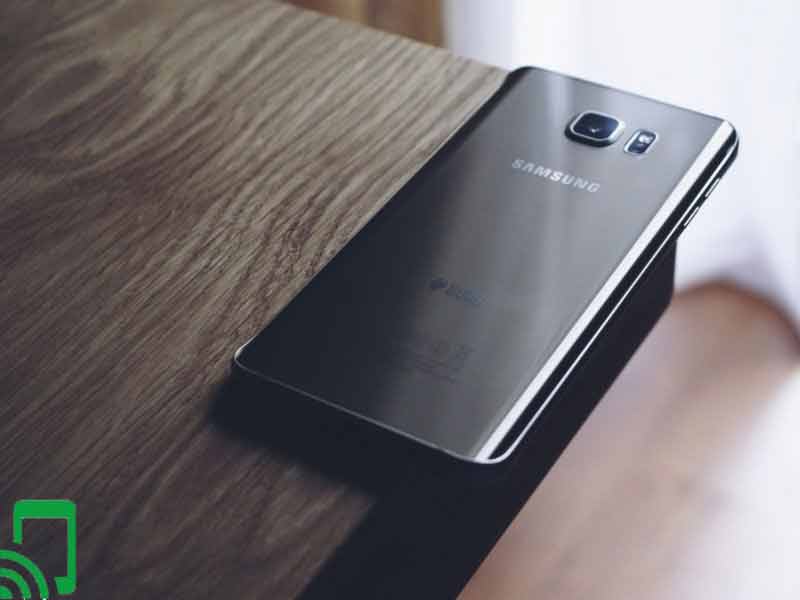 Total Wireless doesn't limit customers to their branded phones, then you switch, you are allowed to use your phone through the bring your own phone program. However, any customer who wants to bring their own phone needs to have an unlocked CDMA compatible phone.
If you don't have a phone that is compatible with the network, then you'll need to buy one from Total Wireless. When you decide to buy your phone through Total Wireless, you get to choose from several brands available. The phone service provider offers phones that can perform basic functionalities to high-end smartphones from big companies like Motorola, LG, and Samsung.
Who Qualifies for Total Wireless Deals?
When shopping for the best deals offered by Total Wireless, it's important to know that you'll also need to subscribe to a plan. Additionally, you need to be aware that the discounted price works if you pay upfront. This means that the plan doesn't apply if you choose to purchase the phone and make monthly payments.
Total Wireless deals are not available only on cell phones, and customers subscribed to the prepaid plan can also enjoy the deals occasionally. A constant deal that you get with their Auto-refuel discount is the 5% discount from your monthly price.
Total Wireless also offers deals on cell phone accessories that don't need you to buy a phone to qualify. This enables you to easily get your headphones, screen protector, power bank, or new charger.
Should I Switch to Total Wireless?
If all you need is a cost-effective way to connect with your colleagues, family, and friends the Total Wireless makes a great choice. With Verizon wireless standard quality, you can expect a great user experience. It gives you a chance to enjoy a consistent network and wonderful coverage.
Total Wireless offers you 4 plans which you can choose from depending on how many lines you own. If you want a plan that suits you alone, then you should consider the 5GB plan. If you want to share data with your friend, then the 15GB plan is suitable. The 20 GB and 25 GB lines are suitable for 3 lines and 4 lines respectively.
Recommended Articles:
Best Access Wireless Compatible Phones
The Best Qlink Compatible Phones
The Best Assurance Wireless Replacement Phone
How is the Coverage and Performance of Total Wireless?
Performance-wise, you'll be glad to realize that you will enjoy great coverage. This is because Total Wireless is Verizon supported which means they use the same network. The fact that Verizon is one of the leading phone service providers in the US means you can enjoy connectivity anywhere in the country.
With a powerful signal coverage, you can look forward to a consistent network with increased connectivity. However, not all areas are connected to 4G LTE coverage. But the chances of it being offered in your area is 98% which is quite impressive.
The Top 10 Total Wireless Compatible Phones
If you are in the market looking for the best Total Wireless compatible phone, then you know how challenging the process can be. This is because the internet is filled with various cell phones which makes choosing the best one quite difficult. Every manufacturer promises to deliver a tone of features only for you to be disappointed a few days down the line.
To give you a clear view and enable you to make the right decision, we've decided to review some of the best Total Wireless Compatible phones. Most of the phones are designed with the user in mind, which means you can expect incredible performance. Read on and by the end of the articles, you will have settled on the one you fill it best reflects the needs you have.
1. Samsung Galaxy S9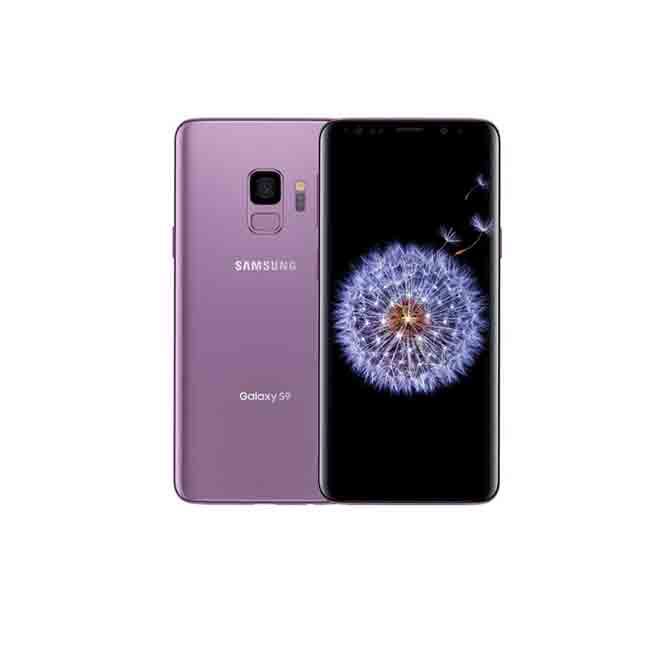 Samsung Galaxy S9 is the best bet if looking for total wireless compatible phones. It comes with a dual pixel camera and an infinity display to give you the best entertainment experience. The camera has a Pro Mode option that will make your photos look very professional.
To add on, it features an AOD screen display that can stay on up to 51 hours. With an AOD technology, this phone allows you to configure it thereby showing you notifications that you would want to appear on your screen saver.
By default, the AOD technology can show you the date, time, and battery status. The phone is water-resistant and can withstand spills, splashes, and rain.
PROS
Large screen size of 6.2"
Comes with stereo speakers that make sound loud and clear
IP68 rating meaning it withstand rain, splashes, and spills
Dual pixel camera with Pro Mode settings for capturing quality photos
CONS
Low video and picture quality when sent via text
2. Samsung Galaxy S10e with 128GB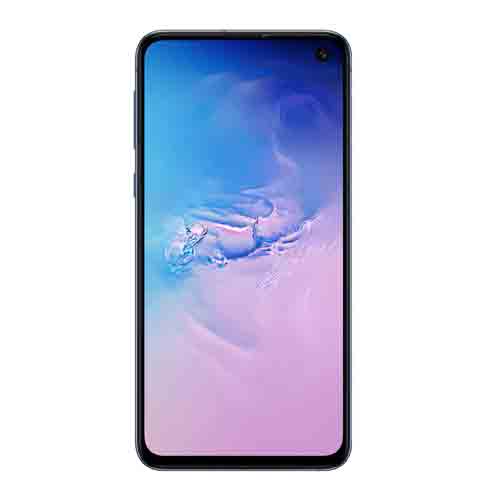 To begin with, this phone will dazzle you with its Pro-grade camera that gives you beautiful and pro-quality images of your surroundings. Its infinity display is also cinematic giving you clarity and extra details. The phone also comes with a great battery that allows sharing.
One other important feature of this phone is Wireless PowerShare. It allows you to boost the energy of nearby phones wirelessly. You can do this by placing the phone at the back of your galaxy.  Also, the Samsung Galaxy has an intelligent battery that does not disappoint. It comes with an energy peak performance that will last you the entire day.
PROS
Pro-grade camera for quality images
Expandable memory
Boosts energy on other devices by the Wireless PowerShare feature
A large screen display
Lightweight despite its battery size
CONS
A hidden fingerprint scanner that is quite difficult to locate
It's super slippery and may require you to use a case immediately after purchase
3. Samsung Galaxy S10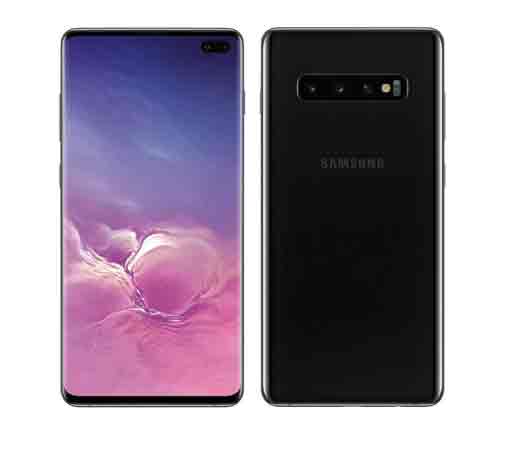 Samsung Galaxy S10 comes with myriad quality features that will take your smartphone experience to a whole new level. It features an AMOLED Infinity-O display of 1440 x 3040. It has a large QHD display of 6.1 inches. Its front and back glass is made of Gorilla Glass 6.
What's more, it features an aluminum frame that is dust and waterproof. However, you are advised against using it in a pool or beach. In terms of memory, this phone does not disappoint. It comes equipped with 128 GB of microSD space and an 8 GB RAM.
The memory can be expanded up to 512 GB. The phone operates with speed thanks to its 64-bit Octa-Core processor. You also got the benefit of the best videos via the Video Digital Image Stabilization.
PROS
A 3400 MAh non-removable Li-Ion battery
Smooth and fast in operation
6.1" screen display
Ultrasonic fingerprint sensor
Aluminum frame that is dust and waterproof
CONS
Some packages lack all phone accessories
4. Samsung Galaxy J3 Orbit 4G LTE Prepaid Smartphone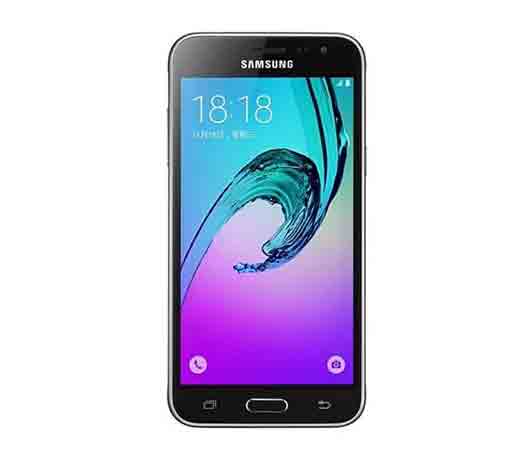 The Samsung Galaxy J3 Orbit comes with a range of features that will leave you with amazing Smartphone experience. It operates on Android version 8.0, its 4G LTE, Wi-Fi enabled, and operated on Bluetooth wireless technology with an MP3 player.
Additionally, it has a 5 inch HD screen and an Octa –processor worth 1.35 GHz. You also have the advantage of an 8MP front camera and a back 5MP camera. It has an internal memory of 16GB but can be expanded with a microSD card of up to 400GB.
The phone also supports a hearing aid device. Worth noting is the fact that this phone is carrier-locked. What this means is that you will have to activate your locked device on Tracfone service for not less than 12 months.
Read More: Is Tracfone Compatible With Boost Mobile? See how to switch carriers in this short guide!
PROS
Hearing Aid Compatible (HAC)
Expandable memory of up to 400GB
Bluetooth Wireless technology
Comes with an Android 8.0 version
16GB internal memory
CONS
Annoying word suggestions during texting
5. TCL LX 4G LTE Prepaid Smartphone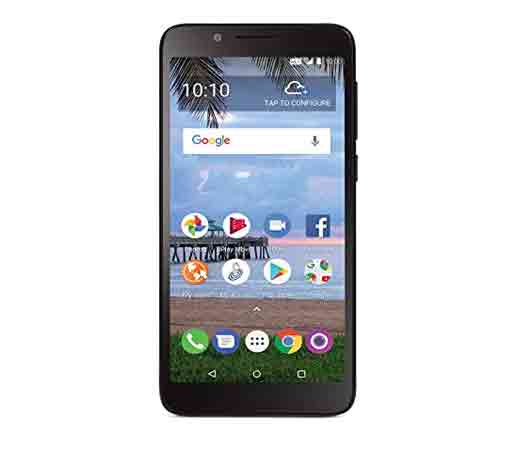 The TCL LX 4G also ranks among total wireless compatible phones. It comes with 16GB of internal memory but can be expanded up to 32 GB with a microSD. It's equipped with an MP3 player that uses a 4.1 Bluetooth wireless technology. And if you are a lover of selfies the phone does not disappoint as well.
It comes fitted with an 8MP front camera and a 5MP back camera. One other thing you will love about this phone is the fact that its Wi-Fi enabled and uses a 4G LTE network. The screen size doesn't disappoint too. It's HD and 5.3 inches.
It also comes with a 1.1 GHz quad-core processor. The TCL LX 4G is carrier-locked. You have to make sure it's activated on the Tracfone service in a period of not fewer than 12 months.
PROS
5.3" HD screen display
Nice battery size of 2450 mAh
Wi-Fi capable
Android version 8.1 Oreo
Front 8MP camera and 5MP camera
CONS
Irritates with push notifications
6. Motorola Moto G6 4G LTE Prepaid Smartphone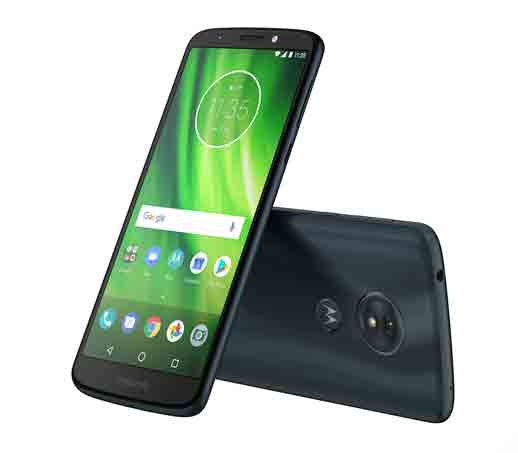 Motorola Moto G6 is among the few total wireless compatible phones that favor those who do not want to commit to a monthly cell service plan. What this means for you as a customer is that you can pay as you go. The advantage of this option is that it's easy to track your money.
On that note, the Motorola Moto is Wi-Fi enabled, comes with a 4.2 Bluetooth wireless technology and also supports a 4G LTE network. The screen size is user-friendly; 5.7" and a Max Vision Display.
When it comes to its internal memory, you have a clean 32GB of space. However, the internal memory can be expanded with microSD of up to 128GB that you purchase separately from the phone.
PROS
Comes with a fingerprint reader
A great durable battery of 4000mAh
Strong Gorilla glass; heavy duty
GPS, Wi-Fi, and Bluetooth enabled
Can over 1 million apps on the Google play store
CONS
You will need to buy a microSD card if you need more memory
7. LG Rebel 3 4G LTE Prepaid Smartphone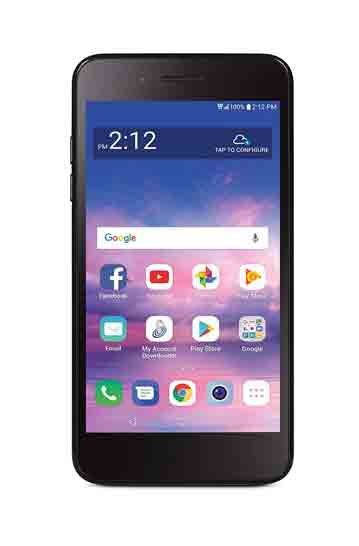 Total wireless compatible phones give you the privilege of staying connected, and the LG Rebel 3 4G is no exception. With it, you will find a video recorder and camera, a touch screen display with a sizable dimension that can perfectly fit in your palm.
The running and communication of the device are fast thanks to its 1.1 GHz quad-core processor. The camera is 5-megapixel and front-facing. LG Rebel 3 4G is both Wi-Fi and GPS enabled allowing you to surf the internet and download some of the millions of apps on the Google play store. You will need to unlock the phone with Tracfone service for not less than one year.
PROS
It has a Bluetooth version 4.2 that allows you to connect with other compatible phones within your area
Its Android version is 7.0 nougat
Touch screen display
Bluetooth V4.2 wireless technology
Supports a microSD card that can hold 32 GB of memory
CONS
See our related article on How to Add Time to Tracfone Smarphone. Here are the steps you need to take to get started!
8. LG Fiesta 2 4G LTE Prepaid Smartphone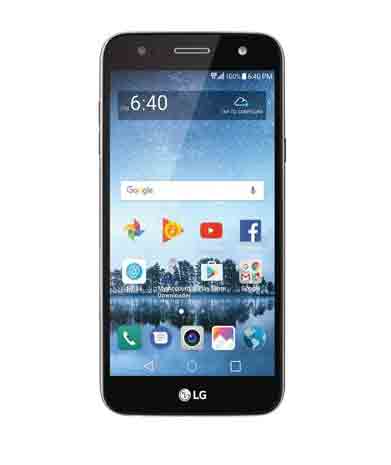 Getting to communicate and staying connected shouldn't be a big deal once you acquire the LG Fiesta 2 4G Smartphone. For the record, its features are enough to make you enjoy a Totally Wireless experience. First up, it comes with a touchscreen display of 5.5 inches.
The dimensions comfortably fit in your palm giving you an easy time to hold it. The device is fast in performance and quicker in communication thanks to its 1.4 GHz quad-core processor.
What's more, it has a Bluetooth V4.2 technology that works with a wide range of devices and also supports the fast transfer of data. It has a strong battery life enabling you to enjoy communication for long hours.
PROS
13MP/5MP front camera
Fast in performance due to a 1.4 GHz quad-core processor
5.5-inch touchscreen display
Amazing battery life
Clear voice communication
CONS
Cannot be unlocked until after one year
Photos not very clear
9. LG Rebel 4 4G LTE Prepaid Smartphone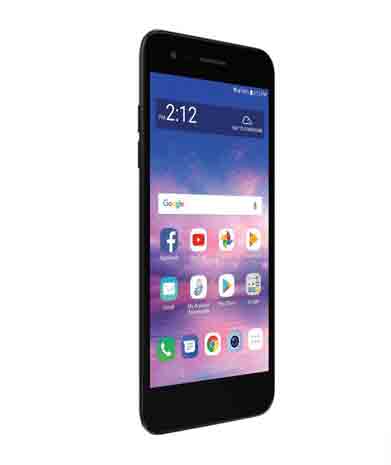 The LG Rebel 4 4G is one of the few total wireless compatible phones that allows you to pay as you go. If you go for this option tracking your money will be easy. With this phone, there are a variety of apps you will benefit from. It comes enabled with Wi-Fi, Bluetooth, and GPS.
LG Rebel enables you to access more than a million applications on the Google app store. It has an internal memory of 16GB but expandable with a 32 GB microSD card. Take snapshots with friends using its front 8MP front-facing the camera. Additionally, you will benefit from an MP3 player that allows you to listen to music all day long.  It runs on Android version 8.1 Oreo.
PROS
1.4 GHz quad-core processor
Wi-Fi, Bluetooth, and GPS enabled
5.5-inch touchscreen display
Easy to use
Screen and swiping motions perform well
CONS
The phone acts randomly; it launches other apps when on another
10. Samsung Galaxy J7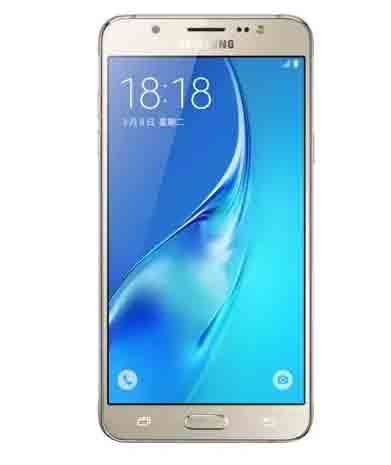 The Samsung Galaxy J7 Crown has a 5.5 inch HD screen with a 1.56 GHz Octal-Core processor. It has a Bluetooth V. 4.2 that supports an MP3 player. It comes with a 13MP front camera that enables you to capture memories with friends and family.
The internal memory has a capacity of 16GB but expandable with a microSD card of 400GB. Samsung Galaxy J7 is carrier-locked. Ensure to activate your locked device for not less than 12 months. Also, your phone number should not be ported. You should also have redeemed your airtime card in no less than 12 months.
PROS
13 MP camera
MP3 player allowing you to listen to music all day long
Allows up to 400GB of external memory with a microSD
Uses a Bluetooth V. 4.2 technology that supports the transfer of files across a wide range of compatible phones
Screen Fast performance with a 1.56GHZ processor
CONS
Very slippery
Will not last when it lacks a case and shield
Conclusion
Customers who switch to Total Wireless will still enjoy the benefits that other users who buy Total Wireless branded phones get. The good thing is that you get to use the phone of your choice as you take advantage of the great discounts and deals that Total Wireless offers in their plans.
If you are looking for the best Total Wireless compatible phones currently available in the market, then these phones won't disappoint. They come with great features that boost their performance.
However, this doesn't mean that you buy any phone in the list above. Make sure that the phone you are buying has the right features that you are looking for before committing yourself. Don't forget to check our other guides to make sure you stay updated with all the latest phones and updates from the leading network providers in the US.