The Boost Mobile Bring Your Own Phone Plans
The Bring your own device is acknowledged to be a revolutionized way when it comes to communications. Not only does it apply I the telecommunications industry but in several business organizations. The BYOD did not start from the service providers to be precise, but rather in organizations whereby the managerial team found out that efficient communication can take place when people use their own phones compared to the company's devices. The boost mobile bring your own phone plan is acknowledged to be the best option with regards to getting better services from the telecommunications industry.
Boost mobile offers a simple application process and a simple way to check whether the device is compatible with the Boost network. What impresses me with this company is that there is no activation fees for the new device at all. The only time you will be spending your money is when buying a sim card or buying a new phone if your device happens not to be compatible with their network. Boost mobile uses the network from one of the utmost service provider in the US, Sprint mobile.
Since Boost uses Sprint's networks, you are assured of the best and reliable network coverage across the country. Also, if you are bringing your phone from Sprint, the process to set up the device will be very easy since it will be compatible with their services. Boost mobile deals for existing customers can also apply for those who plan to bring their own devices. Also, if you are a new customer, you can get discounts on each line you buy or any other exciting deals on phone accessories discounts from their online store.
Who qualifies for BYOP at Boost mobile?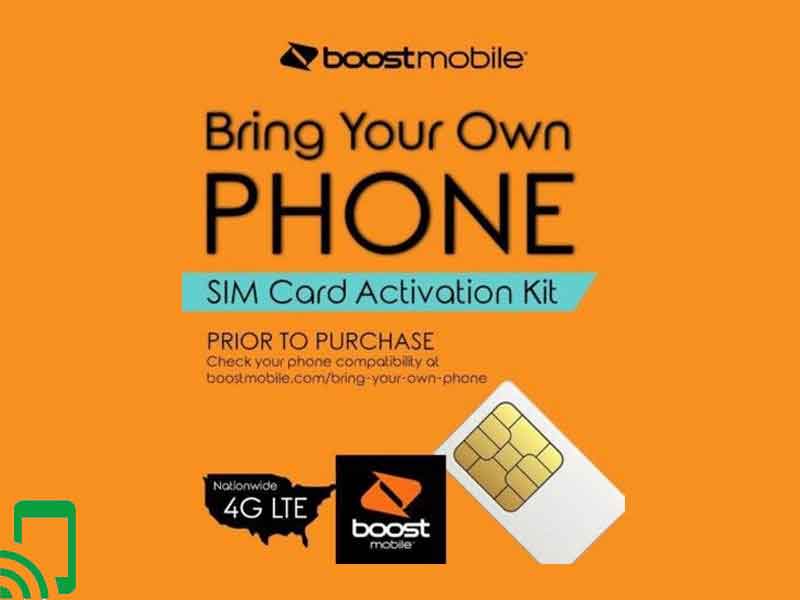 Boost mobile has set some rules or guidelines for people to bring their own devices. The general and most important one is that the device should be compatible with their network. Below are some other conditions which they always consider;
The device should be unlocked.
It should never have been stolen.
You should be the sole owner of the phone.
It should work under Sprint's network.
The phone should be domestically manufactured.
Boost will not do credit checks or any other process that seems to intimidate you. We will later learn on a simple guide to bring your own device.
How to check if your phone is compatible with Boost mobile
Checking phone compatibility can be easily done using the Boost mobile ID checker. Once you go to the ID checker site, simply key in the IMEI number of the device. You can find your IMEI number by dialing *#06#. The IMEI number can also be generated in Android devices. when you go to settings>about phone and follow the onscreen instructions to navigate to the IMEI number.
What if your phone is not compatible?
There are some cases whereby your device may not be compatible with their network. In this case, you can get amazing boost prepaid phones straight from their online or retail stores. The devices come in amazing categories like midrange to high end devices. Currently, there is no financing if the phone you want does not meet your budget.
Which is the best plan for BYOP at Boost mobile?
Any plan available at Boost mobile can work for you. However, if you are in frugality, Boost mobile got you covered with some amazing plans like Boost mobile plans with free phones.
$25 per line for four lines is a very good family plan that I would recommend to anyone. This plan comes with the following features;
Unlimited talk, text and data
4G speeds with no throttling
Unlimited SD video streaming
Mobile hotspot
However, this plan is a limited time offer.
Other plans offered by Boost mobile include the following;
$35 plan- This plan offers you the following for only $35 per month;
SD video streaming'
Tidal 6 month
Unlimited music streaming
3GB of data
Unlimited talk and text
$50 plan- The plan goes for $50 per month and you get;
Unlimited talk, text and data
Tidal for 6 months
SD video streaming
Gaming up to 2 Mbps.
$60 plan-For $60 per month you get;
30 GB mobile hotspot
Unlimited talk, text and data
Tidal for 6 months
HD video streaming
Gaming up to 80 Mbps
$80 plan- This plan offers;
50 GB of data
Unlimited talk and text and data.
Prior customer care
Tidal premium
HD video streaming
Check out the Boost mobile plans.
How to bring your phone to Boost mobile step-by-step guide
Here is a simple guide on how to get your device connected to Boost mobile;
Step 1: Check phone compatibility
We talked earlier about phone compatibility. You can do this through using the IMEI checker found at their website
Step 2: Buy a sim card
A sim card is what stores the network data. Without it no communication can take place. If your device cam with a Sprint sim card you don't need to buy another kit. However, if it did not, you will have to get a new sim card from their store.
Step 3: factory reset your device
Resetting your device resets all the network configurations from your previous service provider. This also eases the process when you want to activate the device and avoid any discrepancies that may arise.
Step 4: Choose a phone plan
We saw the best plans which you can opt for earlier in this article. Choose a plan that suits you best and one that will not adjust your budget to the negative side.
Step 5: Activate the device
Activation of the device can be done straight from their website. Just login to your Boost account and follow the onscreen instructions. You can also get to a retail store which will help you with the activation process. Once that is done, the BYOP process will be complete.
Final Verdict
Boost mobile is acknowledged to offer a very reliable customer care support. So, if you get stuck with any process, be sure to call them and they will help you in any way possible. Also, check out reviews from the Boost community posts to learn more on their plans and any other details regarding the Bring your own device program.