What Phones Will Work With Metropcs?
Are you tired of your old phone and typically looking for a new cool phone with very cozy features? If that's the case, then MetroPCS got you covered. You may be wondering about what phones will work with Metropcs, and for sure, there are lots of phones. The phones range from mid-range to flagship, and they come at an affordable price.
Since MetroPCS was established as an MVNO, they have strived to offer the best to their customers. This is with regard to unlimited mobile plans, efficient customer care services, and also no contracts. We all know contracts are inevitable if you don't have instant cash, but with MetroPCS, you get affordable Metro PCS Phones and Plans For Low Income Families at crazy discounted prices you will never imagine. The process of joining is even more straightforward. You just have to enroll via their website, buy a phone if you want one, collect your sim card kit, and you are good to go! It's a straightforward process.
If you are looking to switch, then I have sought out the best MetroPCS compatible phones which come at a very affordable price in Amazon and at Metro PCS stores. The phones have quality specs, and they are brands you have ever encountered, or you have heard of them. But before that, let us review at some of the plans you can get at MetroPCS.
Which plans should you go for when you switch to MetroPCS?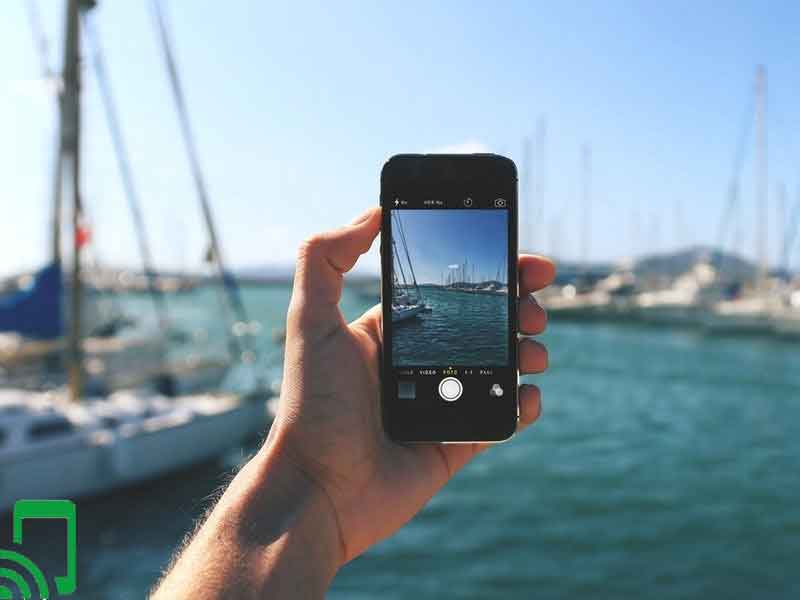 There is a wide variety of plans you can choose from. However, if you are looking at the cheapest phone plans with unlimited everything, there is the $40 per line option. Below is a full detail of their plans;
$40 Per Line Option
This plan comes with very cool features like streaming music across 40 music apps without your data being used. If you buy another sim card, you get a $10 discount on each line.  For this plan, you get 10GB of data, unlimited talk, and text but no mobile hotspot.
$50 Per Line
This plan gives you unlimited everything in terms of talk, text, and data. You also get 100 GB of storage from Google 1. The plan also comes with 5GB of mobile hotspot. You get to save $20 for each extra line you get.
$60 Per Line
For $60, you get unlimited everything; Amazon prime is offered and 100 GB of storage from Google . The plan saves you up to $30 on each additional line you get.
Check out their website to apply for a plan today.
Top 5 Metro PCS compatible phones
1) Samsung Galaxy A10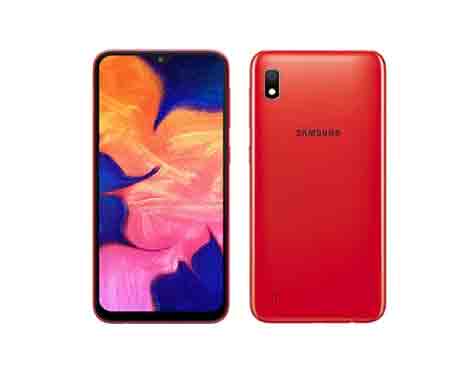 A10 tops our list with its very amazing specs. The phone was launched back in February 2019 and has sold lots of units. A10's body is made out of sturdy plastic, and this also applies to the frame.  It has a lightweight of 168g, which is better compared to other devices.
The phone supports dual sim connectivity; hence, you can use two lines concurrently. The display type is IPS LCD capacitive touchscreen with 6.2 inches in size and a resolution of 720X1520 pixels. The platform used is Android 9.0 and works in line with the Exynos 7884 chipset.
It also has an Octa-Core CPU, and the GPU is Mali-G71 MP2. The main camera is 13 MegaPixels, while the selfie camera is 5 MP with amazing perks. It has an ambient sound system for hearing impaired people. The phone has a 3400 mAh non-removable battery. You can also get it as a free phone when you switch to Metropcs. The price clocks at $179 on the Metropcs website.
PROS
It runs on a powerful chipset
The phone has 32 GB of internal storage
Processing speed is quite fast
You get a free Android upgrade feature
CONS
The fingerprint sensor is slow
2) Nokia 6.1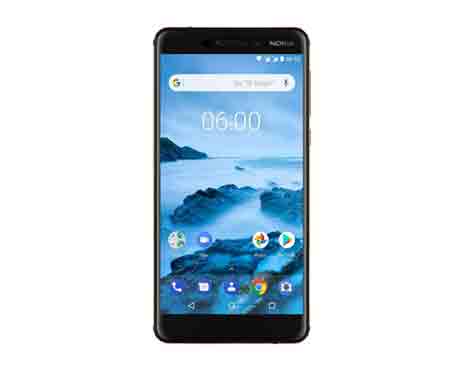 Nokia 6.1 is ranked as the epitome of Nokia smartphones globally. The phone was released on June 2019 and comes with a wide range of specs for you. It has an IPS LCD display of 5.5 inches in size, and the resolution is 1080X1920 pixels.
It runs on Android 8.1, but you can upgrade it to Android 9.0.  The chipset used is a Qualcomm snapdragon 630 that works perfectly with the Octa-Core CPU and the Adreno 508 GPU. The internal memory clocks between 32 and 64 GB while RAM ranges between 3 and 4 GB.
The main camera is 16 MP, and it is single while the selfie camera is 8MP. The phone has a fast fingerprint sensor, and the battery capacity is 3000 mAh. It can last for up to 16 hours on 3G.  It allows fast charging with the 2.0 USB Type-C connector. The phone comes in a vast array of colors that you can choose from.
PROS
The UI is amicable
You get a long-lasting battery
The processing speed is quite fast
It has a friendly UI
CONS
Heavy games cause the phone to be sluggish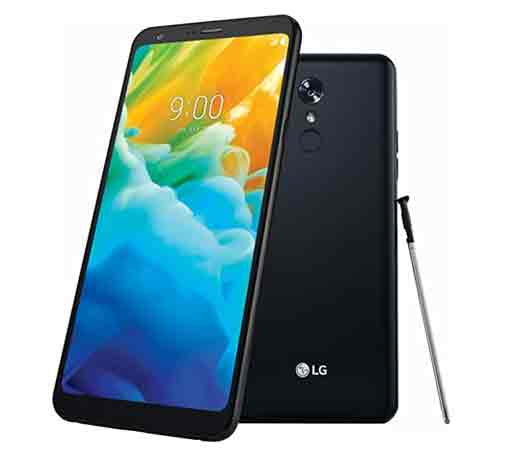 LG Stylo 4 is also a good Metropcs compatible phone because of its vast array of features. When you unbox the device, you get a 172g phone which has an aluminum body. The display type is IPS LCD and is 6.2 inches in size. The screen to body ratio clocks at 79.4%, and you get a resolution of 1080X1920 pixels.
The phone also features a Corning Gorilla Glass 3 for suitable protection against damage. The phone has an internal memory of 32 GB, and the RAM is 2GB. You can also expand the internal memory up to 1TB with an external micro SD.
It has a selfie camera of 5MP, which takes quality photos and images.  It has a long-lasting 3000 mAh battery, and you also get fast charging support with the USB Type-C connectivity.
PROS
It has a high-quality camera
The processing speed is fast
It has a friendly UI
You can easily upgrade your android version
CONS
The screen resolution is low
4) Motorola Moto One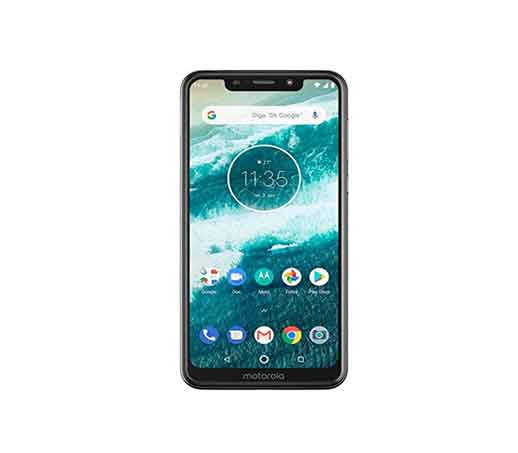 This is a good phone if you are looking at a network perspective. The phone only weighs 162 grams, and the dimension is 149X72.2X88mm. It has an LTPS IPS LCD display with 5.9 inches in size and a 79.2% screen to body ratio.The screen resolution clocks at 720X1520 pixels and is protected by Corning Gorilla glass.
It runs on Android 8.1, but you can upgrade to Android 9.0. The chipset used is Qualcomm snapdragon 625, and you get an Adreno 506 GPU for quality graphics. For memory, you get 64 GB Rom, and you can expand up to 256 GB via Micro SD card.
The phone has a dual 13 and 2MP main camera while the selfie camera is 8MP with cool features too. It has an ambient sound system which you will really love. The battery capacity is 3000 mAh and can last for 16 hours.
PROS
You get a friendly UI
The camera quality is high
Android version is upgradable
The screen resolution is high for watching HD movies
CONS
Slow processing speed when you have many apps
5) Apple iPhone 7 Plus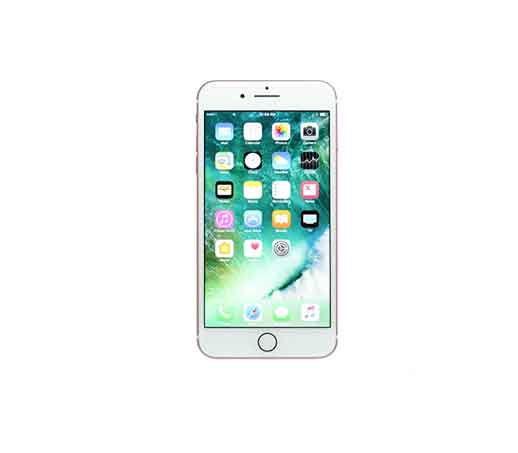 Apple is a familiar name to many being the fact that it's ranked best in Forbes. As for the iPhone 7, this is no exception. The phone supports several network technologies to enable the user to be flexible to choose any carrier. The phone only weighs 138g, and the body is built of aluminum for durability.
It is dust and water-resistant for 30 minutes in a 1m depth. The display type is IPS LCD touchscreen with 4.7 inches in size and has a resolution of 750X1334 pixels. It has an ion-strengthened glass and oleophobic protection against damage.
The OS used is iOS used is 10.0.1 but upgradable to iOS 13.1.2. It uses an Apple A10 fusion chipset to deliver the best performance. The phone lacks a memory card slot, but you get memory ranging from 32, 128, and 256 GB while the RAM is at 2GB.
It has a single 12 MP main camera while the selfie is 7 MP. The battery capacity is 1960 mAh and can last up to 14 hours. It only costs $50 when you switch to MetroPCS.
PROS
It has ample memory storage
The UI is very friendly
Processing speed is quite fast
The camera quality is high
CONS
Lacks a memory card slot
It has a short battery lifespan
Bottom Line
From this review, you can confidently get a good smartphone from any Metropcs or Amazon store at a very good price.  Also, you can get these free phones when you switch to MetroPCS. It all depends on the type of deals available at that specific time of the year.
The process of switching is always easy, and the drawback may occur if you were in a contract with your previous carrier. If you are in a contract, the best option is to let the contract end because if you cancel it earlier, you will end up paying extra costs. The good part of MetroPCS is that there are no contracts. You should also not expect extra fees or taxes on your monthly bills.