The 7 Best Cricket Phone Deals for Existing Customers
Cricket wireless is one of the major MVNOs that has seen tremendous growth since it's inception back in 1999. Cricket wireless is home to more than 10 million subscribers and the number tends to rise every year. The company offers amazing deals to both new and old customers but what has caught our attention is the cricket phone deals for existing customers.
I am sure you are familiar with how phone deals work, if not, I will give brief info. The phone deals allow you to get discounts on some phones that are cricket wireless compatible. These phones come at an affordable price from third-party stores like Amazon and their online store. The deals are available to cricket wireless existing customers at the moment but there are other amazing deals for new customers.
With cricket wireless deals, one can get a flagship smartphone or one according to your budget at a more affordable price. If you are on a cricket wireless phone plan, then this deals if for you. If not, then apply now! This article aims to give more info on the best phone deals for existing customers. We will juggle through what is required to get the deal, and more info about the cricket phones available. To learn more about cricket wireless phone deals, read along!
Who qualifies for cricket wireless phone deals?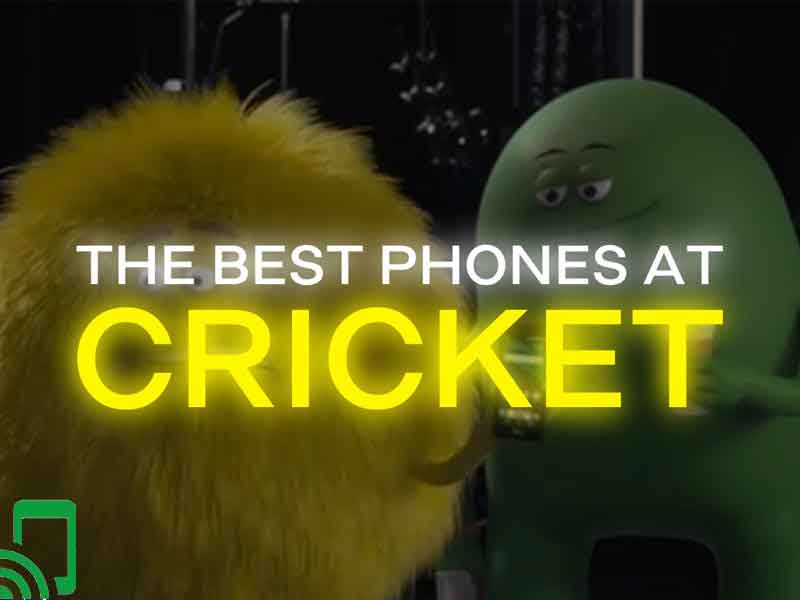 The cricket wireless phone deals are not available to new customers. However, not all existing customers may get phone deals through cricket wireless online store. To qualify, here are some things to note:
The cricket wireless customer should be on their network for more than 6 months
One should be actively using a cricket wireless phone plan
These are the current well-known eligibility to qualify for the free phone. However, cricket wireless phone deals from third-party platforms require no qualifications. If the seller offers a cricket wireless phone at an affordable price, then that is a phone deal you can opt for without any eligibility.
What to know when choosing a cricket wireless phone deal
Here are some tips to help you choose the best device and never have any emerging issues in the future:
1) Read customer reviews
Customer reviews help in identifying any issues with regards to the phone you want to buy. The reviews will help you learn more about the performance, camera quality, and much more in relation to the phone. You can find the customer reviews on the seller's website for third party cricket wireless phone deals
2) Performance
The phone you intend to buy should meet the standard requirements of a modern android/IOS device. Most of the minimal requirements are 2GB RAM, 32GB ROM, 4.7†Screen, above 12 MP rear camera and 8 MP front camera and friendly User interface in general.
3) Return policy
Make sure they have a viable return policy in case the device turns out faulty in the first day after purchasing it. The return policy document can be found on the seller's website and you can also read some reviews to determine whether it is legit.
Are there unlocked phones in cricket wireless phone deals?
Yes! Cricket wireless offers both locked and unlocked phones in their deals. The unlocked phones are however at a higher cost compared to the locked ones. The locked phones are a good option if you are satisfied with the cricket wireless network and don't wish to shift any time soon.
They can also be a good option if you don't have enough money to buy the phone fully. However, if the phone you purchased is locked, there is a way you can unlock it. Below are some terms when it comes to unlocking the cricket wireless phone:
The phone should never have been reported stolen
It should be locked only to cricket wireless networks.
The device should not be involved in any fraudulent issues
You should check with your service provider
The phone should have been active for more than 6 months on a cricket wireless phone plan.
If everything's in order, cricket wireless will unlock the phone for you.
Can you exchange your old phone in cricket wireless phone deals?
No! The cricket wireless phone deals only offer new and refurbished phones. Phone exchange programs are mostly available on standard service providers like AT&T, Verizon, and T-Mobile. However, you can still get a locked phone which in most cases has a 0 money down policy.
This allows you to get a phone at zero cost and pay for it in installments of either 6 or 12 months depending on the model.  One can opt for this deal if a locked phone can work for them
Which plans can guarantee a cricket wireless phone deal?
Here we will dive into some of the cricket wireless plans that are a bullseye to get the phone deals. These plans can go to be almost equivalent to the plans offered by lifeline service providers in California but differ in some ways: Cricket wireless phone plans are categorized into 2:
i) Family plans
Popularly known as a group save discounts, family plans are ideal for cutting costs on cell phone plans. The plan goes for around $100 per month for five lines and it comes with unlimited everything.
ii) Individual plans
The individual plans are quite affordable and very affordable too. Despite it not offering free cell phone service for life unlimited everything, the base plan that costs $25 per month offers unlimited talk and text at only $25 per month while the highest offers 22 GB, and unlimited talk and text.
The 7 best cricket wireless phone deals for existing customers
1) Samsung Galaxy S20 Ultra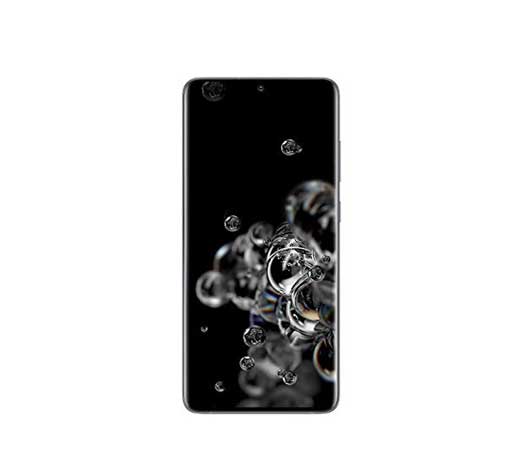 The Samsung Galaxy S20 Ultra is a flagship device from Samsung that is 5G ready to offer amazing internet speeds. The AMOLED display is 6.9" with a refresh rate of 120Hz to give you a stunningly clear display. This device has 512GB of internal memory which is expandable with a memory card, with which you never need to delete any memories.
The high-resolution cameras are a big pro for this device with the ability to capture professional videos in 8K, and great quality images in low-light with the ultra-bright night mode and 100x space zoom. The price and value of this phone, however, precludes it from being offered as a free government smartphone.
PROS
Great camera zoom range
5G ready
High-resolution photos and 8K video
Massive, expandable storage
120 Hz screen refresh rate
2) Samsung Galaxy A20s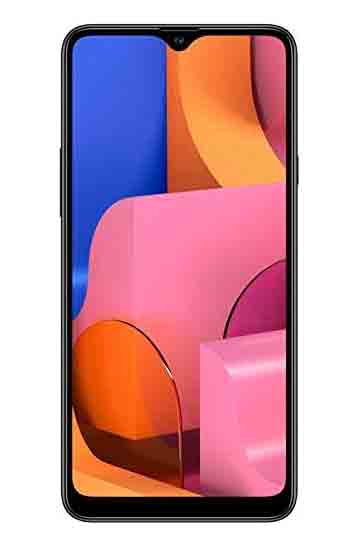 The Galaxy A20s from Samsung is a mid-range device that is extremely affordable with a lot of great features. It has a 6.5" Infinity V display. The RAM for this device is 3GB which should be sufficient to launch your apps and the internal memory is 32 GB which can be expandable with a microSD card up to a tremendous 512GB.
This phone also has a dual sim dual standby mode which allows you to lower your costs whenever you are traveling as you can receive calls and texts on either one without choosing which is active.
PROS
Expandable storage up to 512GB
Affordable
Good battery life
4G LTE capable
Dual sim standby option
CONS
Not compatible with all cellular networks
Low internal memory
3) BLU G9 Pro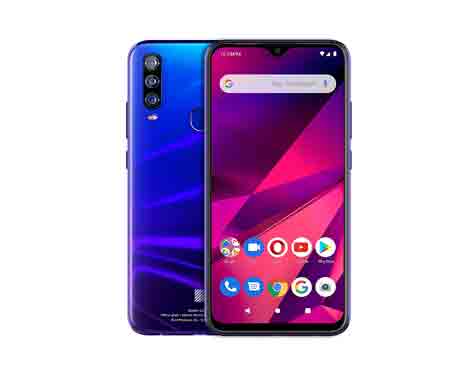 The BLU G9 Pro is a low-end cricket wireless compatible phone and is compatible with all GSM networks in the US. The RAM for this device is 4GB hence launching and downloading apps will be a long slow-going process, but a system in this phone called DuraSpeed when enabled will not run most of the apps in the background.
The internal memory is also on the low side with 128GB but on the bright side it is expandable up to 128GB. The display is clear and the camera takes surprisingly good photos for this device. The battery for this device is 4000mAh with a battery life that will last you a couple of hours. This device is also pretty affordable and gives good value for the price.
PROS
6.3'' HD display
Expandable storage
Affordable
Good camera
Compatible with all GSM networks
4) Apple iPhone 8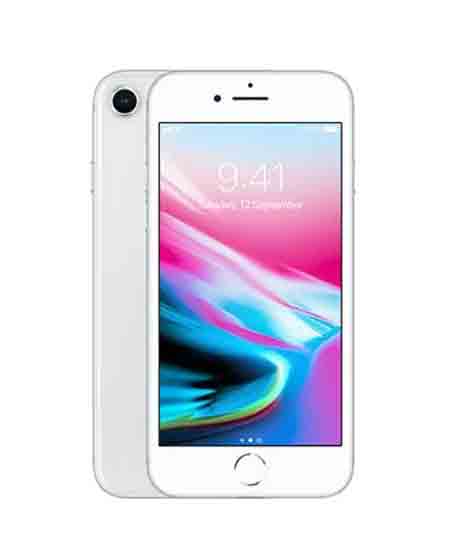 iPhones have captured our attention since the first one was launched in 2007, and the iPhone 8, though not the latest, is no different. There are 2 versions of the iPhone 8 with the A1863 which works on all carriers, GSM and CDMA, and the A1905 which only works on GSM carriers (AT&T and T-Mobile), so the selection of this phone should be a careful process.
The iPhone 8 has a 4.7'' Retina HD LCD-backlit widescreen with great resolution and pixel density. It has 64GB of internal storage which cannot be expanded using a microSD card. You can also save a lot of money you would have used for mobile plans with the Cricket wireless plans for 2 phones which offer amazing discounts.
PROS
Sufficient internal storage
Superfast processor
4K recording at 60 and 240 fps
High-resolution photos
Wireless charging
CONS
Non-expandable memory
No face ID
5) Nokia 3.1 – Android 9.0 Pie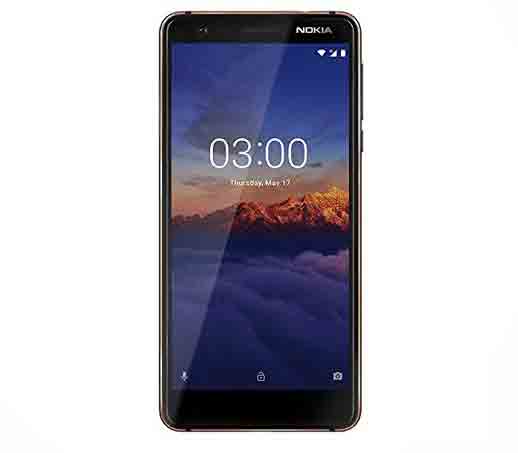 The Nokia 3.1, when unlocked works with a variety of cellular providers including Cricket and you can get some of the best Cricket wireless phones and plans. It has a 5.2" display and it is powered by a MediaTek 6750 octa-core processor for good performance.
This device has a RAM of 2GB which should be sufficient to launch apps and an internal memory of 16GB, which despite being on the low side, is good enough. The camera also takes good photos of such an affordable device.
PROS
Good display
Good camera
Affordable
Offer a secure grip
Good performance
CONS
RAM is a bit low
A bit short battery life
6) Samsung Galaxy S10+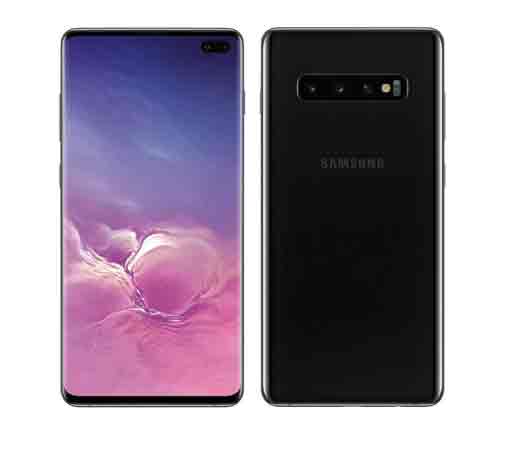 The Samsung Galaxy S10 Plus is a flagship device from Samsung that was launched in 2019. It is a larger version of the S10 and a cheaper version of the S10e. This device has a near bezel-less 6.4" infinity-O display. This device is one of the fastest smartphones with a Snapdragon 885 processor.
This device also has massive storage which is expandable with a microSD card up to 512GB. The 4,100 mAh battery will also give you a long time of service and if it gets depleted, you can always use the wireless power share to boost your power from your friend's Samsung device. This device is also not offered by Lifeline cell phone providers in California as a free government phone.
PROS
High-resolution cameras
Expandable storage
Superfast performance
Responsive in-display biometric security
Clear, immersive display
CONS
Hands can make false touches on the super-sensitive screen
Design is a bit slippery
7) Google Pixel 3a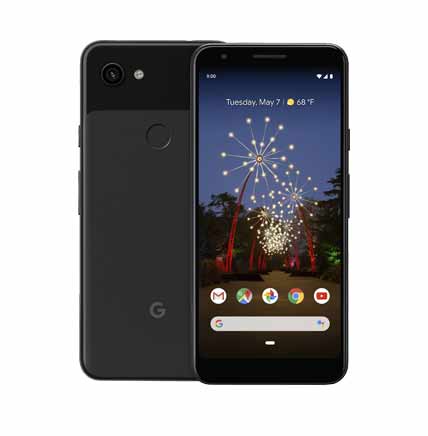 Google Pixel 3a is one of the least affordable smartphones from Google and it offers long battery life. The security features in this device include 3 years of security and OS updates and a custom-made Titan M security chip that helps to secure your sensitive data.
A Quick Switch Adapter will ensure that you don't lose any of your data when you are switching phones. You also get free unlimited storage through Google photos so you don't need to delete any of your memories. The camera is definitely among this phone's greatest features with stunning low-light photos and HDR+. With the phone's retail price, you get full value for your money.
PROS
Amazing camera
Unlimited extra storage
Extra security features
Good battery life
Affordable
CONS
No wireless power share
No water resistance
Bottom Line
Cricket wireless phone deals are a good option for frugal people or if you are looking to spend less on your next phone. The phones are of high quality and have good customer reviews hence you will never be disappointed by their performance and sturdiness.
With an affordable cricket wireless plan for 2 phones and the phone deal, you will always enjoy affordable plans and a resilient network from AT&T.