7 Best Refurbished Metro by T-Mobile Phones (MetroPCS)
Refurbished phones are the most affordable high-quality smartphones that are suitable for anyone operating under a tight budget.  Besides, the more people recycle used cell phones instead of discarding them away, the better for environmental concerns. You can possess a refurbished MetroPCS phone at a low price, concurrently savings up to 50% off the retail price. First of all, refurbished phones are significantly cheaper than the new ones and offer the same functionality exactly as their rivals.
Metro by T-Mobile is a fast-growing wireless carrier in the US that is a subsidiary of T-Mobile and operates on its network. Since the company runs on T-Mobile's network, you expect the same great coverage and speed as its parent company. However, the carrier offers a wide variety of phone selection. The device options are all from popular brands like Apple, Samsung, and LG electronics.
Undeniably, you'll get the perfect refurbished unlocked cell phones for you at MetroPCS by T-Mobile. Amongst the key players in offering android phones, Metro has the best high-end renewed phones, mid-range, and budget android options. If you have always wished for the flagship models from Apple, Samsung, and other top-rated brands, you can find them here at pocket-friendly pricing though in a refurbished condition.
Does Metro by T-Mobile Allow Bring Your Own Phone Program?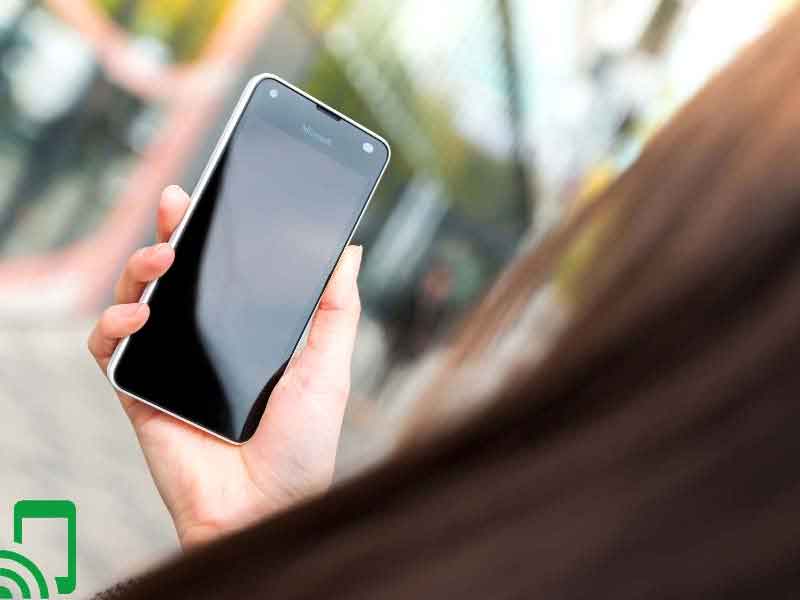 Metro by T-Mobile is a prepaid wireless carrier with a wide selection of MetroPCS Samsung phones with the most appealing prices. If you don't want to buy a phone from Metro, and you are planning to bring your existing phone and use it with this carrier, there are some guidelines you must adhere to use their services.
Before you switch from your current carrier and bring your own phone, you need to make sure that it's compatible with the T-Mobile network. However, you can check on MetroPCS compatible phones by finding your IMEI number that is an identification number and send it in their database. If you can't find your IMEI number, try the following ways:
Dial *#06# on your cell phone
Look at the label under your battery.
Have scrutiny through your phone's settings menu
Once you've discovered your IMEI number, put it into Metro by T-Mobile's database, and you shall get a prompt response as to whether your phone is compatible or if you need to buy a new one.
Is Metro by T-Mobile Wireless Carrier Any Good?
MetroPCS, by T-Mobile, tend to be ignored, but the truth is that it's one of the best providers of amazing and affordable cell phone deals and plans. If you are searching for the ideal plans for an individual, family, and other packages, then look no further as MetroPCS has it all for you.
However, the carrier has best unlimited data plans, as well as the best-prepaid plans. Besides, the carrier, together with the US federal government, gives back to the disadvantaged group by offering MetroPCS phones and plans for low-income families to the qualified members.
Does Metro By T-Mobile Offer Phone Upgrades?
You can upgrade Metro phones, but you won't receive any trade-in credits for a discount, and you'll have to pay a small upgrade fee along with the full price of the phone. Moreover, if there is a promotion going on with the phone you want to upgrade, you will qualify for it as long as it's been 90 days after your last phone purchase.
Most importantly, the beautiful thing about Metro free phone upgrade is that the current customers can get promotions and deals that are otherwise reserved solely for the new customers.
What Are The 7 Best Refurbished Metro By T-Mobile Phones?
1. Samsung Galaxy S10, 128GB, Prism White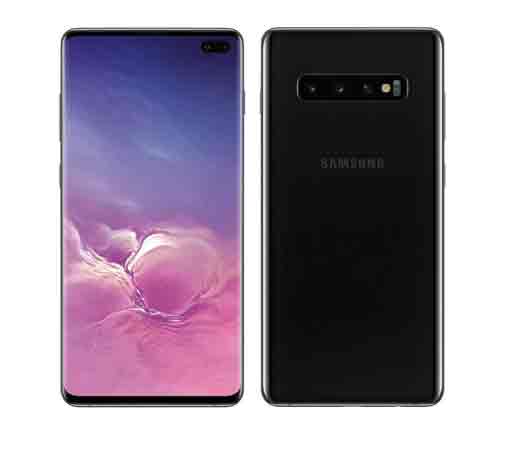 Samsung Galaxy S10 is a renewed, unlocked smartphone with a big memory capacity of 128GB; hence storage of useful files is greatly enhanced. Besides, the 6.1″ immersive display offers an uninterrupted, seamless viewing. This smartphone has a powerful pro-grade camera that captures brilliant, beautiful photos, and credible videos.
However, the phone has an ultrasonic fingerprint ID that unlocks your phone using one-touch. Hence your phone is confidentially and highly secured from unauthorized third parties and snoopers that protect. Unimaginably, you can also share the power to friends using the wireless power share whenever the battery runs out of charge.
PROS
Immersive cinematic infinity display
Pro-grade camera
Wireless PowerShare
Fingerprint ID feature
Cheap
CONS
Not new
2. Apple iPhone XR 64GB, Black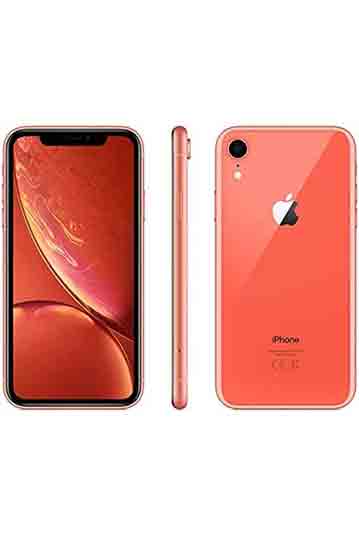 Apple iPhone XR is a factory unlocked smartphone compatible with most GSM carriers. However, the iPhone XR has a single 12MP rear camera with optical image stabilization for capturing blur-free images, videos, and quad-LED two-tone flash.
Also, the front camera has a single 7MP camera and records at 1080fps60 video. The phone memory has 3GB RAM with 64GB of internal storage. Moreover, due to its high-quality build, iPhone XR is IP67-rated for dust and water resistance and can withstand water submersion at a depth of 1M for 30 minutes.
Besides, The iPhone XR has the most extended battery life with a non-removable Li-Ion 2942mAh battery that is 15W fast charging. Additionally, the operating system is more rapid with the latest android version and has chipset A12 Bionic for a stable performance.
PROS
Good battery health
Fast, and wireless charging
Speedy and steady performance
Waterproof
Brilliant, beautiful shots and videos
CONS
Not new
3. Samsung Galaxy Note 9 128GB, Lavender Purple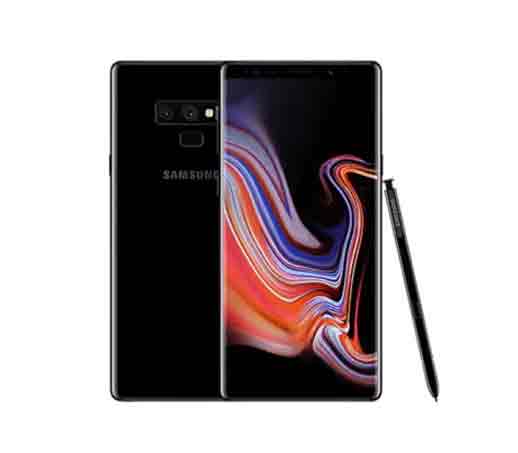 This smartphone is a GSM Unlocked that packs incredible features, including 6.4-inch Super AMOLED Capacitive Touchscreen that helps you to have a broader view and experience more; the display resolution is 1440 x 2960 pixels and its built with Corning Gorilla Glass 5 for maximum protection.
You can store more of what matters to you with internal Memory of 128GB, 6GB RAM, and expandable storage of up to 1TB via microSD. However, this device operating system runs an android version with a Qualcomm SDM845 Snapdragon 845 for increased efficiency and performing speed.
For photo lovers, this phone got you covered by having a dual 12 MP rear camera with LED Flash, auto-HDR, and Panorama features for capturing quality shots. Besides, have the best selfies with 8 MP front-facing camera with dual video call, and Auto-HDR.
PROS
High-performance processor
Creative stylus pen
Brilliant photos and videos
Stylish and elegant design
Affordable
CONS
Not new
4. Google Pixel 2XL, 64GB, Black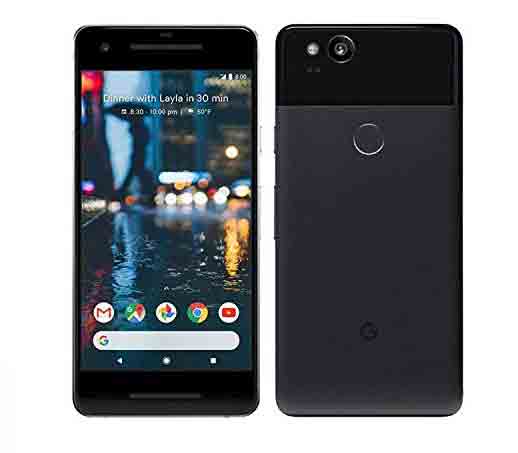 Have the best camera in the world that has impressive specifications that work as a studio. The 12.2MP camera has an autofocus feature with laser, dual pixel phase detection, optical plus electronic image stabilization for capturing steady shots, and videos.
Besides, the Fullscreen 6.0 inches display with 2880X1440 pixels resolution offers the best contrast with clarity and an immersive view. Interestingly, never delete a shot with free unlimited storage for all your photos and videos in original quality.
The phone has unlimited storage space for applications and other multimedia content with 4GB RAM and 64GB of internal storage. The device's functioning is lag-free and quick, with the Qualcomm Snapdragon 835 2.35 GHz + 1.9 GHz, 64 Bit Octa-Core processor.
PROS
High-resolution display
Cheap
Incredible camera
Long-lasting camera
Water-resistant
CONS
No headphone port
5. LG G7 ThinQ LM-G710TM 64GB, Raspberry Rose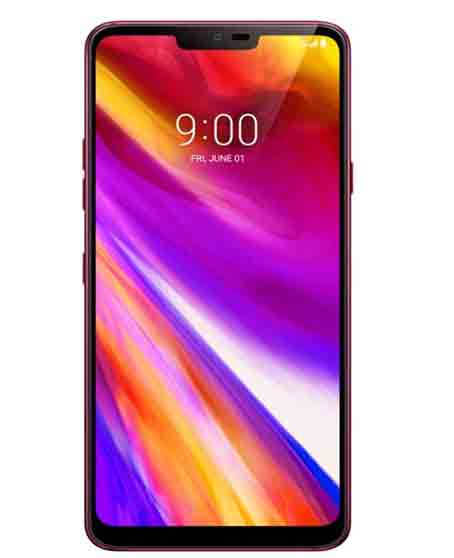 LG G7 ThinQ is an android smartphone unlocked by T-Mobile and comes as refurbished. Besides, the phone has been tested and certified to look and work like new with minimal cosmetic damages. The 6.1 inches screen has a high resolution of 3120 x 1440 pixels that enables you to have a seamless and uninterrupted edge to the edge viewing experience.
The operating system gets powered by Android Oreo 8.1. However, having this smartphone will help you enjoy a robust performance through the inbuilt Qualcomm Snapdragon 845 with up to 2.8 GHz + 1.7 GHz Octa-Core processor.
These combinations ensure that the general running of applications and operation is quick and steady. Also, get the best out of every moment with 16MP + 16MP wide-angle camera.
PROS
64 GB internal storage
Large infinity display
Fast processing speed
Highly sensitive keyboard
Cheap
CONS
Used
6. Moto G7 Power 32GB Unlocked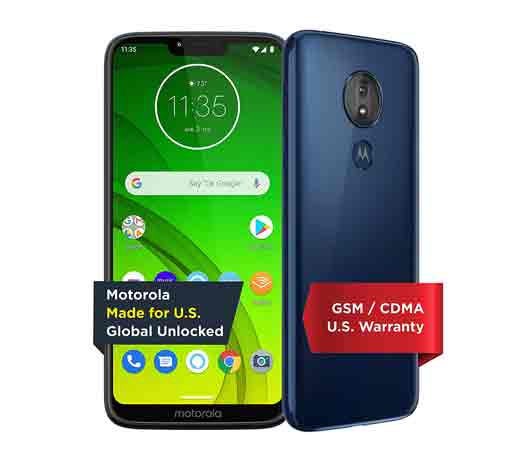 Enjoy the power of a fast-focusing camera and never miss a moment with a 12 MP PDAF camera and the 8 MP front camera for amazing selfies. However, you can have a maximum view with a 6. 2-inch HD+ display featuring a 19: 9 aspect ratios.
Moto G7 Power offers Wi-fi hotspot connectivity in 2.4 GHz + 5 GHz for the best internet connectivity experience. Moreover, power through 2 days plus with a 5000mAh battery that offers 60 hours of usage with charging- 15W TurboPower delivers 9 hours of usage in 15 minutes of charge.
Moto G7 power guarantees a responsive performance. You can work and play without delay thanks to a 632 octal-core processor and store what you want with 32GB internal storage and 3 GB RAM.
PROS
Fast processing camera
High capacity battery
Ultra-wide HD display
Global unlocked
Pocket friendly
CONS
No wireless charging
7. Samsung Galaxy Note 10 Factory Unlocked 256GB, Aura Black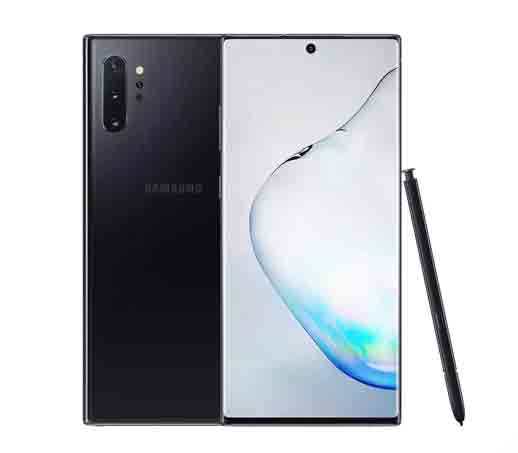 Galaxy Note 10 is a factory unlocked device that's worth every dollar spent. This smartphone 6.3″ nearly bezel-less edge to edge Infinity display elevates everything you watch. Besides, the triple camera has 12MP Wide, 12MP 2x Zoom, 16MP Ultra-wide lenses that take pro-quality photos and videos plus 10MP Selfie Camera with Dual Pixel for capturing breathtaking selfies.
However, 3,500mAh Superfast Charging lasts all day long with wireless PowerShare capabilities when the battery unexpectedly runs low. Also, you don't have to delete what's is important to you as there is generous storage space with 256GB of internal storage and 8 GB RAM for supporting applications. Interestingly, you don't have to burn your head remembering passwords as ultrasonic In-display fingerprint ID instantly unlocks your phone.
PROS
Cinematic quality display
Intuitive stylus pen
Pro-grade camera
Superfast performance
Excellent build quality
CONS
Expensive
Bottom Line
Whether you are a new customer eyeing to switch to Metro By T-Mobile or an existing customer who wants a phone upgrade, this platform is for you. This article has adequately addressed the question of what phones will work with MetroPCS. It provides a detailed discussion of the best quality refurbished smartphones available at T-Mobile that will offer you significant value for your money.