8 Best Cell Phone Booster for Metro By T-Mobile (MetroPCS)
Metro PCS is a well-established mobile carrier in the US that offers various enticing mobile plans that are flexible. As a subsidiary of T-Mobile, you get to enjoy superb internet speed, instant texts, and talk time all at a pocket-friendly price. Since it is an MVNO, Metro by T-Mobile has extensive 3G and 4G network coverage across America; thus, up to 99% of the population stays connected thanks to the T-Mobile and Sprint merge. Even though you are enjoying affordable prices in remote areas, you might experience a poor network reception. The best solution for this is getting the best cell phone booster for MetroPCS.
As you go to live in the countryside to be away from the hassle of the city as you need to relax and enjoy the cool breeze in the afternoon, you still need to stay connected with your peers and family. For instance, if you are a farmer, then you can post on your social media pages on the products you have on your farm, and still, you need to have the right audio quality calls. With poor reception, you shall miss calls, get dropped calls, and poor internet connection this, in turn, and you can lose your potential customers. As you use the affordable Metro by T-Mobile plans, you can boost the signal with the latest cell phone signal boosters in the market.
Getting a cell phone signal booster is an ideal choice, especially if you live in the countryside and remote areas. The booster amplifies the signal so that you can enjoy fast internet speeds, instant messaging, and clear voice quality. Now that you know that a cell phone signal booster is the solution, you are asking how and where I can get them. No need to worry as you are in the right place as in this article, I'll guide you through the best cell phone booster for Metro in the market. Not only have I noted the pros and cons of each product but also the unique features each has to offer.
Why is your Metro By T-Mobile network reception weak?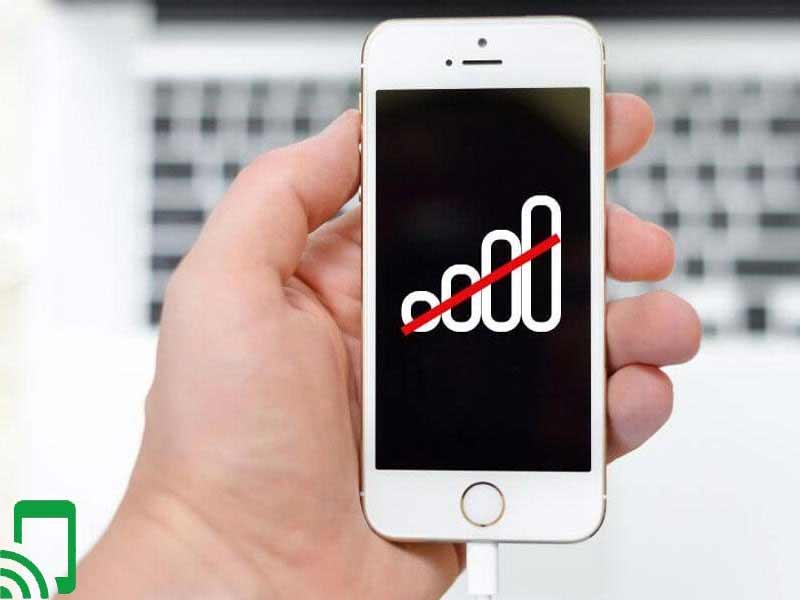 Even though it is under T-Mobile, you are probably wondering how you can get weak cell phone reception in your area, and T-Mobile has extensive network coverage in the US. For status, cell phone signals are radio waves the AM and FM kind, and like other waves, they can easily change directions without notice.
Remember, anything under the sun can change, absorb, and block the cell phone signals; thus, you won't enjoy your MetroPCS plan.
The leading causes of the weak reception in your abode are as follows;
Even weather – rain, thunderstorms affect the mobile signal reception.
Internal building obstructions– if you live in an apartment that has thick walls, plaster, drywall, among others, then you will receive a weak network. At times, you will be forced to get out of the house to get a signal bar.
Cell tower distance- the further the cell towers, the more you will get low cell phone signals, and at times, the cell towers can face the opposite direction.
Your surrounding– if you live in an area that you are surrounded by mountains, trees, tall buildings, and such, then you will struggle to get the signal bars to full.
Your house building materials – the building materials can also affect the network reception, especially conductive material such as electric and magnetic it can interfere with the signal a lot.
If one of the causes you experience in your area, then no need to worry as you are in the right place. Later in the article, you shall see the various best cell phone signal boosters for home so that you can enjoy a reliable phone signal reception.
What are the benefits of getting a mobile signal booster?
Once you purchase one of the mobile phone signal boosters, everything changes in your household for sure. The gadget boosts any existing signal and amplifies up to 32x and, in turn, broadcasts the increased signal into your home, office, and even in the car if you have a portable cell phone signal booster for a car.
With the boosted signal, you get better coverage as the booster amplifies the signal for you. You will have better reception for no more dropped calls, spotty service, and poor quality calls. If you use the internet much, then with the mobile plans, you have subscribed to, and you get to enjoy fast internet, especially the upload and download speeds.
Top 8 cell phone signal boosters for Metro by T-Mobile
1) HiBoost Cell Phone Signal Booster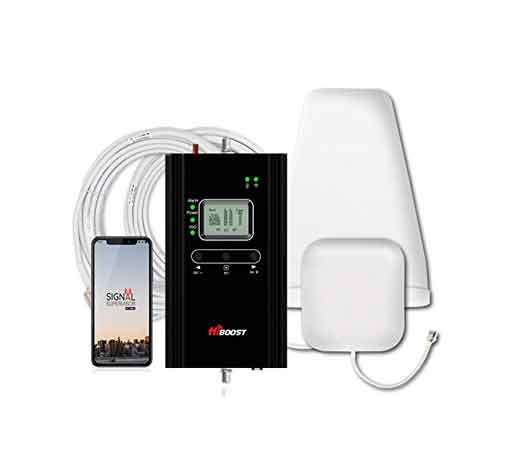 Say goodbye to dropped calls, missed calls, and pave the way for a more productive household with the HiBoost signal booster. You get to enjoy faster internet browsing experience, high-quality audio calls so that you stay connected with your friends and family at all times.
The booster is easy to install, with the manual it comes with as you follow the instruction to the latter, and if you don't, you can mess it up several times. The HiBoost App is quite efficient as it helps you to tune the most reliable tower source for an optimum signal.
PROS
Easy to install
A user-friendly mobile app
Support all cellular devices
A wide coverage
You can tune the antenna for optimum signal
CONS
The app drains phones power
2) weBoost Drive 4G-X RV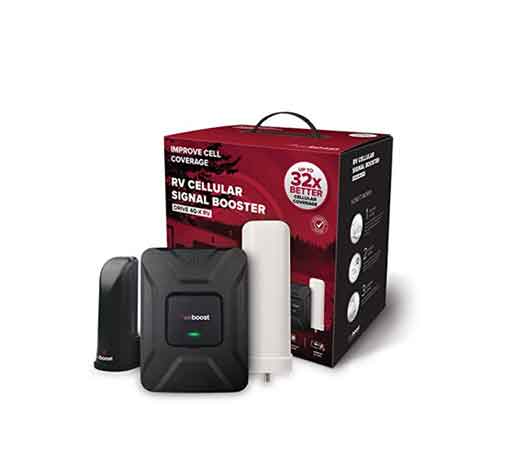 The weBoost Drive 4G-X RV is compatible with the various mobile carriers in the US and with Metro by T-Mobile as your provider. You get to enjoy your mobile plan that you subscribed to. It boosts both 4G and 3G signal up to 32x so that you can enjoy a smooth internet connection and better phone reception. Designed for your RV or motorhome regardless of whether stationary or in motion, increases your cellular signal.
PROS
Improved battery life
Maximum output power
It boosts 4G, 3G and LTE signals
Boosts voice and data
Versatile
3) Jacool Cell Phone Signal Booster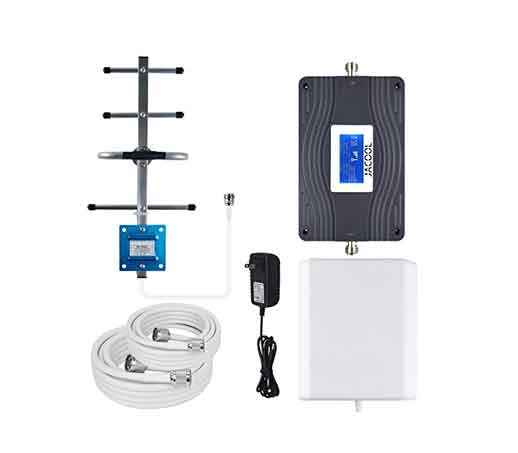 Since it works only with both AT&T and T-Mobile 700MHz bands, you still get to enjoy services, usually as MetroPCS is a subsidiary of T-Mobile. The repeater will amplify the existing signal and give you more signal bars so that you can enjoy faster internet speeds if you have a large household, then no need to worry as it has a full coverage of up to 3500-4000 sq.ft. The booster improves the call quality and maintains a better voice environment.
PROS
It boosts 4G LTE data speeds
Easy to set-up
Multiple users simultaneously
A wide coverage
High gain
CONS
You should point the antenna to the nearest cell tower
4) Anycall Cell phone signal booster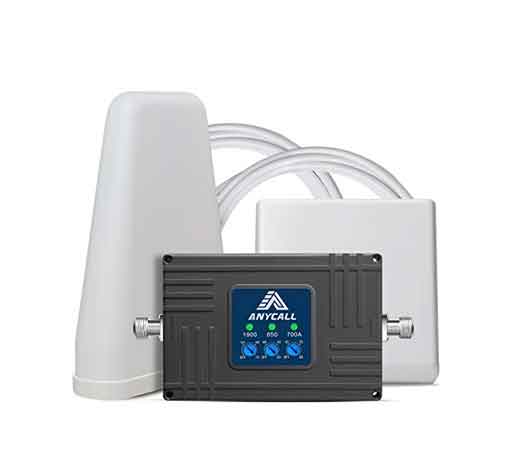 Another ideal cell phone signal booster for your Verizon is the Anycall. It has more frequency bands than other car boosters as it has five bands covering all the mobile carriers in the US. With the booster, no need to worry anymore about dropped and missed calls, as it amplifies the cell phone signal so that you can enjoy faster internet speeds. Also, you get improved upload and download speeds and even better hotspot.
PROS
Support multiple users
Easy to install
Better voice and data signals
Automatic gain control
Reliable service warranty
5) weBoost Drive 4G-M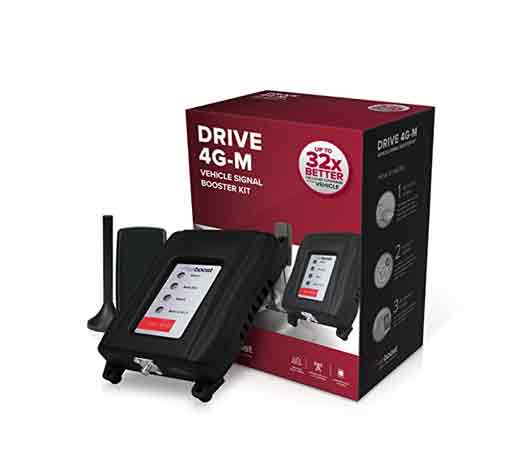 Another ideal portable phone signal booster for a car is the weBoost Drive 4G-M. The booster amplifies your 4G LTE and 3G signal up to 32x so that you don't have dropped calls and missed calls. As you take a tour of the various landscapes with your car, get to enjoy super internet speeds so that you share every moment of your adventure with your family and friends. Unlike other boosters, it is easy to set up and install in your car.
PROS
Easy to install
Improves battery life
Waterproof
Boosts both 4G and 3G signal
Compatible with all US carriers
CONS
Can't work with both internal and external antenna in the same place
6) Ultra Wide-band Cellular Antenna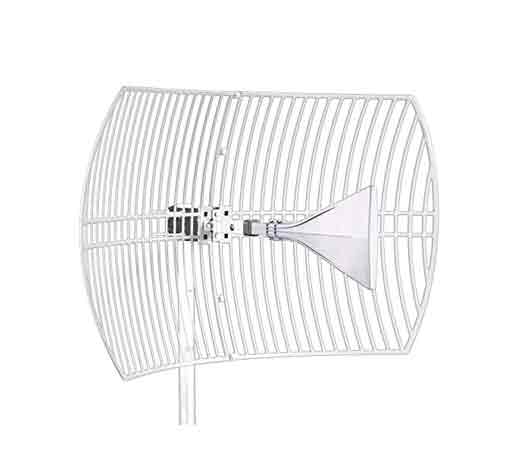 It is a long-range cellular network antenna as it boosts your cell phone signal providing you with a reliable high-speed cellular connection. Designed with patented technology delivering long-distance mobile signal boosting capabilities. It has the highest gain as its design allows it to have very high gain, no need to adjust or calibrate, and it can handle all the gain.
PROS
Long-range
High gain
Waterproof
A wide-band cellular antenna
Durable
7) Amazboost Cell Phone Booster for Home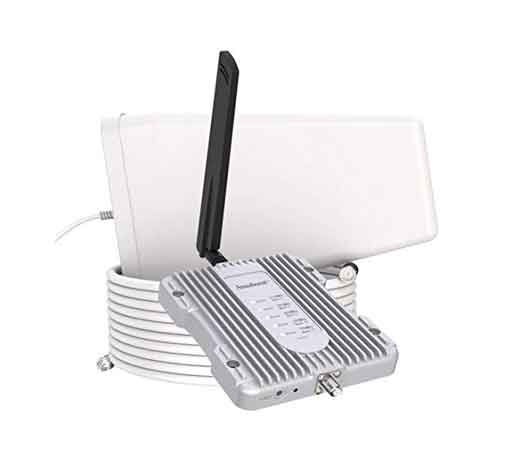 Amazboost is compatible with the various mobile carriers in the US so that you can use it on another network but with MetroPCS no need to shift to another mobile carrier. Since it is a 4G signal booster, it improves the 4G LTE signal strength so that you can enjoy fast internet speeds.
It is highly recommended for people who need fast streaming apps such as Facebook, YouTube, Skype, among others. With the booster at hand, you get to enjoy enhanced voice quality on the network and no more dropped calls or missed calls.
PROS
High gain
Supports multi-user simultaneously
No more dropped and missed calls
It enhances 700mHz band
A wide coverage
CONS
It isn't compatible with band 7
8) Proutune Cell Phone Signal Booster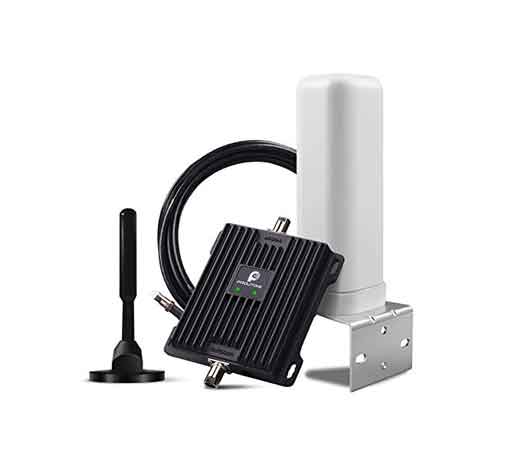 Need a portable cell phone signal booster for a car, then Proutune is the ideal choice that you can get. The signal booster boosts VoLTE and data signal, thus reducing the missed voice calls over 4G service, thus increasing your data speeds for upload and downloads.
The booster is easy to set up as it comes with an easy to follow instruction guide so you won't struggle that much. It comes with automatic gain control so that it can detect an incoming signal and boost it to optimal performance.
PROS
Easy to set-up
Boost VoLTE and data signal
Automatic gain control
Supports 4G band
It supports all phone devices
Bottom Line
As you go to the countryside so that you can enjoy the sweet sunrise and sunset and cool off from the city's hassle at least not as you go, you can enjoy a smooth network as you stay there. I have highlighted the ideal cell phone signal boosters for T-Mobile so that you can experience the affordable mobile plans offered.
I hope I've answered your burning questions, and you can be able to choose the ideal signal booster that caters to your needs.  Also, the perfect store to get these gadgets is at Amazon as they offer them at an affordable price and deliver it at your doorstep on time at a low shipping fee. Feel free to leave your opinions in the comment section below, as we shall highly appreciate them.