How to Get Free Cell Phone Service without Paying
Mobile phones have become an inevitable part of our lives today. Especially with the technological advancements that are being witnessed over time. The increase in demand for mobile phones has made them readily available in the market, with quite some brands to pick from. With the rising standards of living, however, it can become hard to budget for a cell phone especially if you are earning a very low income. If you are wondering how to get a free cell phone service without paying, then here is what you need to know.
A free cell phone service comes in handy especially if you feel like having to pay for one would be a budget constraint. Imagine getting a free cell phone service with unlimited everything for life! What a huge relief from the crazy mobile plans that give us headaches if we think about them. Several free government cell service providers offer cell phone services in different states across the country. You need to identify one that satisfies your needs and also check if you are eligible to get the service before applying for it.
This article will outline for you some of the free government cell phone providers under the lifeline assistance program as well as give you an insight on some of the best and cheapest cell phone plans that you can choose from.
Who is Eligible for a free government smartphone?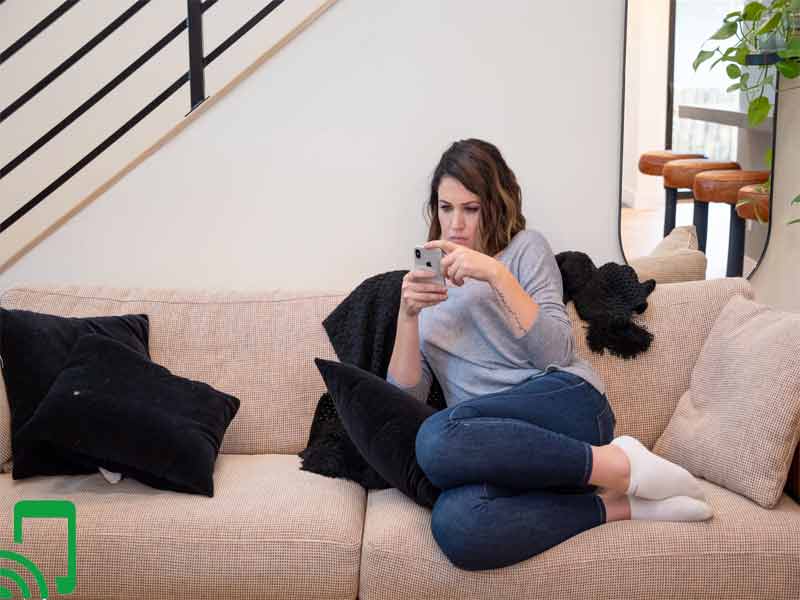 One of the frequently asked questions is who is eligible for a free government smartphone? The US government offers a program called Lifeline Assistance that can give you a free cell phone and access to an inexpensive cell phone plan if you qualify.
To qualify for Lifeline Assistance, you either have to have an income at or below 135% of the Federal Poverty Guidelines or be currently enrolled in any of the following government programs. Once you have met the eligibility criteria, you can apply for lifeline assistance.
Enter your state or territory and the qualification process will start. If you do not qualify for any free phones from the government, you still have some cheap cell phone options and cheap cell phone plans to choose from.
The 5 Best Free Cell Phone Service Providers
With a couple of cell phone service providers, it might be quite difficult for you as the consumer to choose from the wide range. But do not worry! We have sampled a few that we think are the best pick for you.
1) Assurance Wireless
Assurance Wireless is one of the fastest-growing and biggest companies offering free cell phones and internet plans through the federal Lifeline Assistance program, and it continues to grow at a very fast rate since it is a subsidiary of Virgin Mobile, which is itself a subsidiary of Sprint Nextel.
This service is available in, Alabama, Arizona, Arkansas, California, Colorado, Connecticut, Delaware, District of Columbia, Florida, Georgia, Idaho, Indiana, Iowa, Kansas, Kentucky, Louisiana, Maine, Maryland, Massachusetts, Michigan, Minnesota, Mississippi, Missouri, Nevada, New Hampshire, New Jersey, New Mexico, New York, North Carolina, Ohio, Oregon, Pennsylvania, Rhode Island, South Carolina, Tennessee, Texas, Utah, Virginia, Washington, West Virginia, and Wisconsin.
If you qualify for an Assurance Wireless government phone, you will get a free Android smartphone, unlimited text messages, and unlimited calls plus 3GB of data (5GB if you live in California) at no cost at all.
The Eligibility however varies from state to state. You can submit your assurance wireless application via email or online or call assurance wireless phone number to see if you qualify for the program.
2) Access Wireless
Being one of the big boys in the free government cell phone providers business, Access Wireless is a company you would want to consider. Just as most free government cell phone providers in the country, Access is free if you live in the states it is available: Alabama, Arkansas, Arizona, California, Colorado, Connecticut, Delaware, District of Columbia, Florida, Georgia, Illinois, Indiana, Iowa, Kansas, Kentucky, Louisiana, Maryland, Michigan, Minnesota, Mississippi, Missouri, New Hampshire, Nevada, New York, North Carolina, Ohio, Rhode Island, South Carolina, Tennessee, Texas, Utah, Virginia, Washington, Wisconsin, and West Virginia.
Access wireless provides a free cell phone, unlimited texts per month, and at least 250 voice minutes. The minutes can be used for both domestic or local long-distance calling and text messaging. There are a variety of plans, based upon your state and according to what you are looking for.
The Access Wireless also varies from state to state just like all the other free government cell phone providers in the market. You may qualify if your household income is 135-150% of the federal poverty guidelines (that also varies in the different states) or if you participate in a number of government assistance programs.
3) Assist Wireless
Assist wireless offers free government cell phone services in, Arkansas, Oklahoma, Missouri, and Maryland. With as low as $0 per month, you get unlimited talk, unlimited text, and 4GB of data for browsing.
If you run out of text, talk, or data, Assist Wireless offers you a variety of refill options. You can add minutes, data, and text messages to your account by logging into your account or by registering at the online customer portal.
Eligibility to receive the service does also not differ as much from the rest of the providers with more or less the same criteria.
4) American Assist
Also known as American Broadband and Telecommunications. It is currently making free government cell phones to eligible Americans in Kentucky, Maryland, Michigan, Minnesota, Missouri, Colorado, Hawaii, Illinois, Indiana, Rhode Island, Utah, West Virginia, Nevada, Ohio, Pennsylvania, and Wisconsin.
If you qualify, you get a cell phone plan with a free cell phone. The plan includes; 1000 free monthly minutes and unlimited free text messages and 1GB of 3G data every month. California residents get plans that are even more generous. Qualified applicants will receive free caller ID, free 3-way calling, free call waiting, and free voicemail. With no monthly bills, no contracts, no money down, and no purchase necessary.
If 500 minutes of talk and 500 texts per month aren't enough to cover your communications needs, or you need extra data, American Assistance offers you the opportunity to purchase additional voice minutes, text messages, and add data to your current plan. The eligibility criteria are also similar to the other free government cell services providers.
5) SafeLink Wireless
SafeLink Wireless is the oldest, largest, and best known of the companies that offer free cell phones through the Lifeline Assistance program. With millions of needy Americans in over 40 states being beneficiaries of the plan. SafeLink Wireless gives you the choice of enjoying free cell service on your phone. Or you can apply to receive a new cell phone and free service.
Safelink's most generous free plan limits you to 1,000 minutes per month (except in California, where the minutes are unlimited), you can purchase more minutes whenever you need them. You can get some very good deals with the Tracfone promo code.
The criteria for eligibility does not differ from all the rest of the providers with the basic requirements being; you must be a participant of any of the public assistance programs or if your total household gross monthly income is low enough.
What are the Best Cheapest Cell Phone Plans?
Do you prefer prepaid, family plans, or unlimited plans? These plans are listed just for you to choose from them. These are the best cheapest cell phone plans available in the market.
T-Mobile offers the most affordable unlimited plan amongst the big three carriers (Verizon and AT&T being the other two) and offers the fastest download and upload speeds to boot.
Verizon offers the most reliable coverage out of all the wireless providers.
Mint Mobile blindsided the whole wireless community when it announced its $30 unlimited plan. For now, Mint Mobile's $30 unlimited plan is the best value in the business.
Visible Wireless kills the prepaid wireless game with an unlimited plan that costs $40 a month. You also get an awesome discount for additional lines you add as a family plan.
Metro by T-Mobile currently offers the best value for family prepaid plans.
The cell phone plan and comparison chart below summarizes the above:
| | | |
| --- | --- | --- |
| Provider | Best for | Plan Pick |
| Mint Mobile | Value | $30 Unlimited Plan |
| Verizon | Overall coverage | Verizon Do More Unlimited |
| T-Mobile | Unlimited data | T-Mobile Essentials |
| Visible | Family | $25 Unlimited Per Line |
| Metro by T-Mobile | Prepaid family | $50 Unlimited Plan |
Bottom Line
As you have seen, getting a free government smartphone is not as hard as it may sound. As long as you meet the criteria that is set in place for the qualification. Also, you have seen that if you do not qualify for a free government cell phone, then you could still get a cheap smartphone as well as cheap mobile plans that would not be so much of a budget constraint.
This does not only benefit the low-income people since these benefits also have the disabled and seniors as beneficiaries of the plans. Do not miss out on this, come get your free cell phone services now.